Moving forward, you won't see dark flooring as often. Designers and homeowners are shifting towards warmer, lighter colours in 2020. In the coming year, you will see a lot of blonde, white and grey flooring options. To show you just what we mean, we here are the top 4 floor colour trends for 2020.
Grey Flooring
It wasn't long ago that grey flooring emerged as a trend. Some people wondered if it was going to stick around for long. Grey floors, especially grey wood floors, are still a very popular choice among homeowners.
Since the trend first emerged, designers have started mixing greys and beiges, creating a more neutral tone called 'greige'. Not only does this tone go with virtually any style, it can add depth and dimension to your floors. Grey sets the stage for a cool and contemporary home that is chic and trendy, and it creates a versatile, neutral backdrop.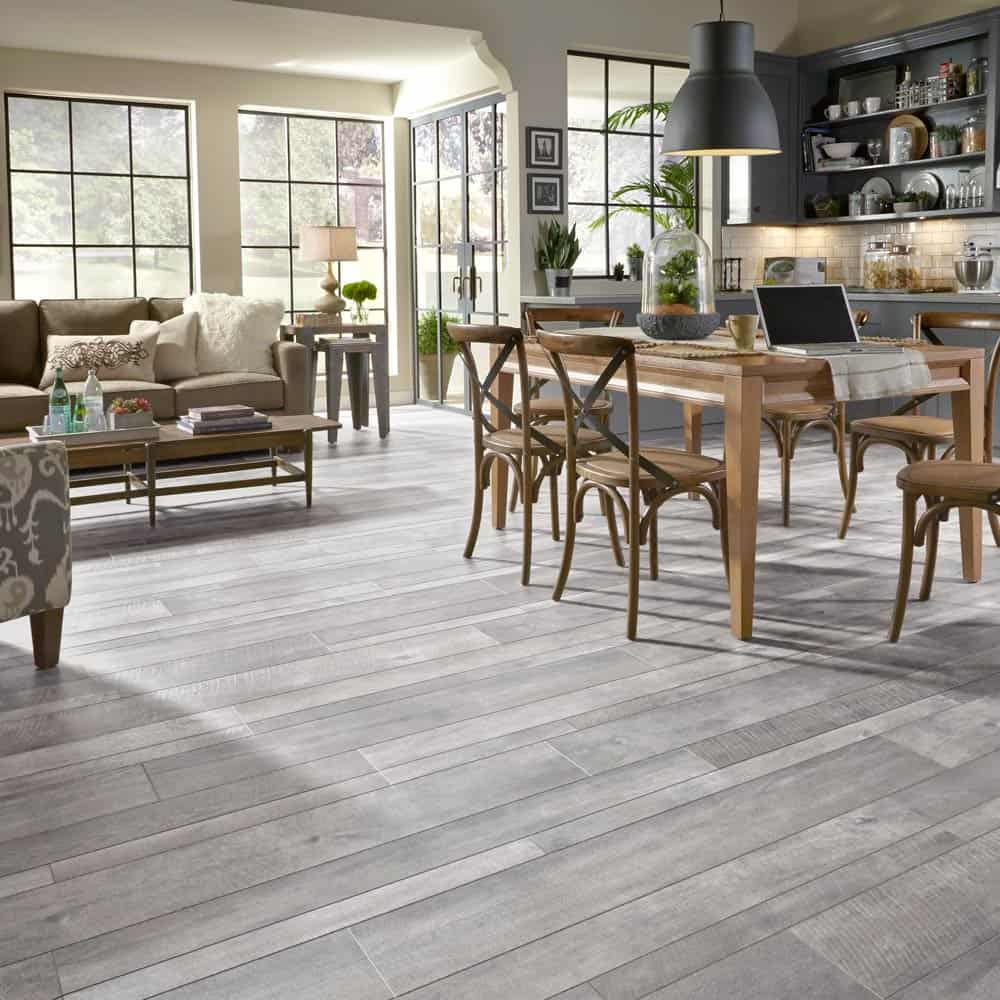 Traditional White Flooring
If you are looking to achieve a bright, polished look in your home, try white ceramic or vinyl tiles. White tiles, especially in large format sizes, instantly make your room or space feel more larger. White goes with many design styles and colour palettes, leaving you with a ton of options for furniture and décor.
Minimalistic contrast is what you'll see with white flooring. Think luminous white tiles with contrasting dark cabinets or cabinet hardware, or white tiles as the backdrop for colourful, bright designs. The luxe look of white marble will also continue to be huge in 2020. See it taking over bathrooms, kitchens and commercial spaces.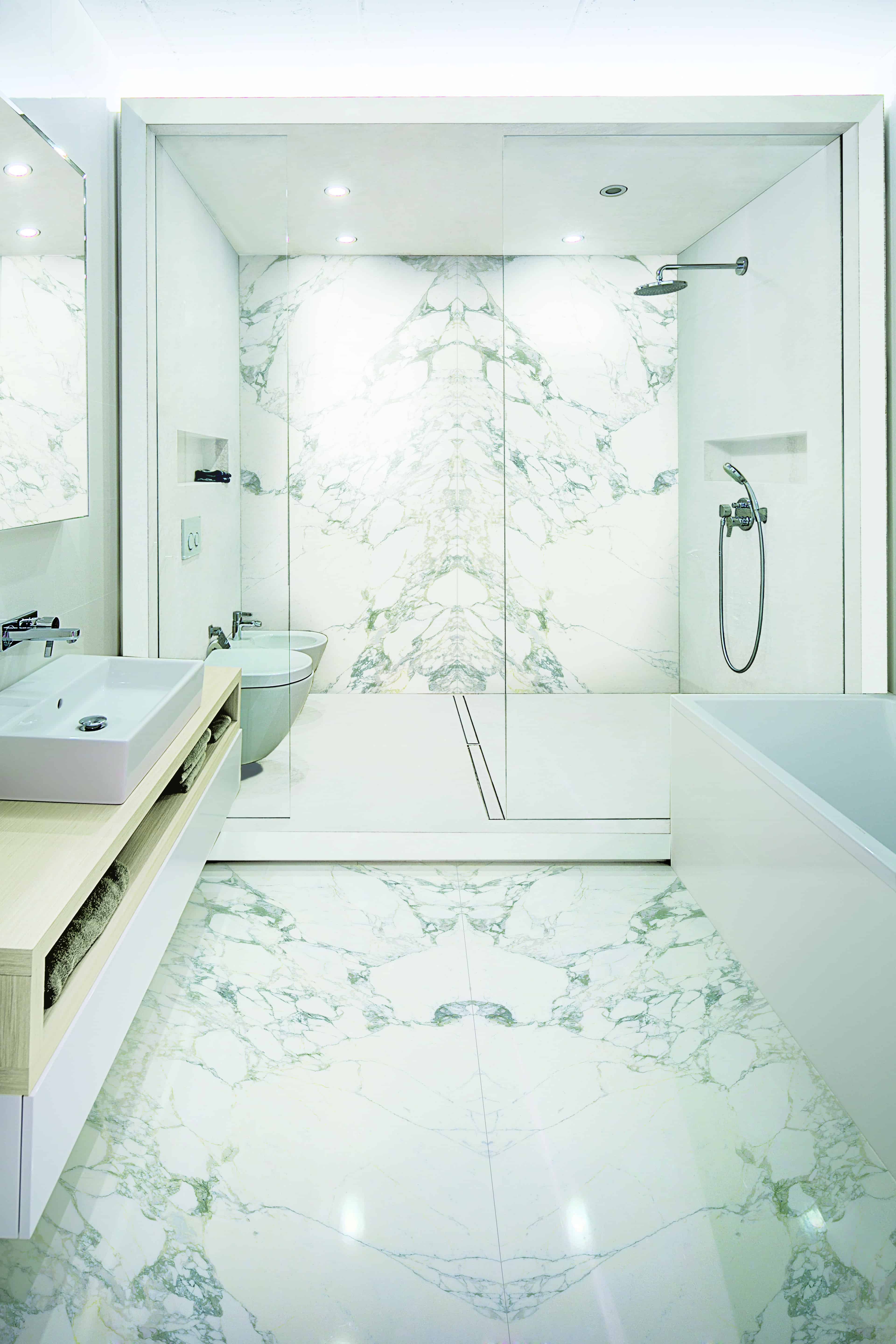 Blonde Flooring
As mentioned earlier, light-airy tones are replacing dark-espresso wood tones in 2020. Light floors were once perceived as inexpensive or outdated, but this is no longer the case. Blonde wood tones help make a room feel larger and more open. Especially if you opt for trendy wide planks in longer lengths. With blonde floors, the result is light and timeless.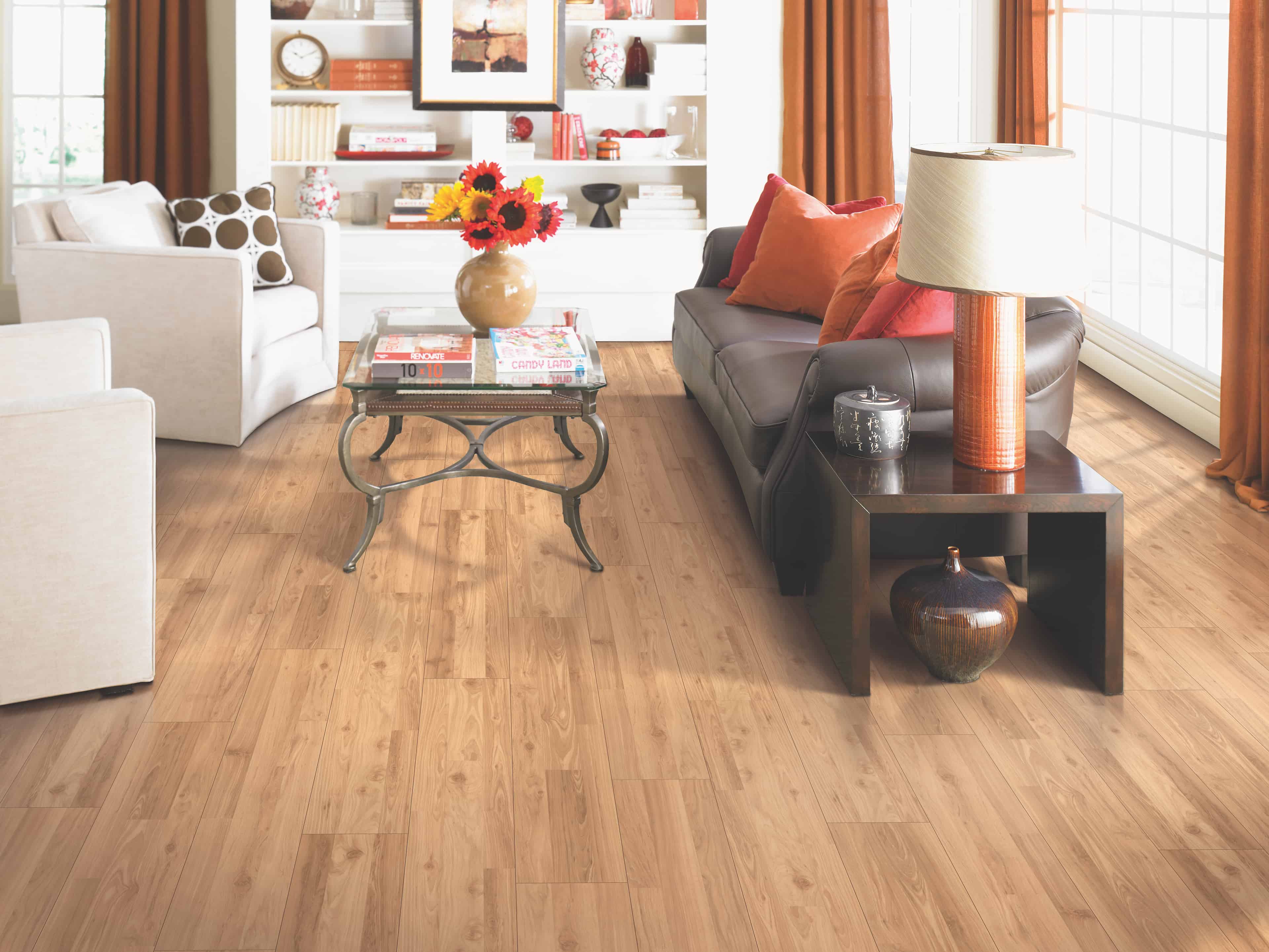 High Colour Variations
In nature, stone and wood naturally have colour variations. With advancements in flooring manufacturing technology, tile, vinyl, laminate and engineered hardwood can replicate the look of hardwood and natural stone. Designers and homeowners love the look of natural materials. The result is a beautiful statement floor that pairs best with simple, yet contemporary décor.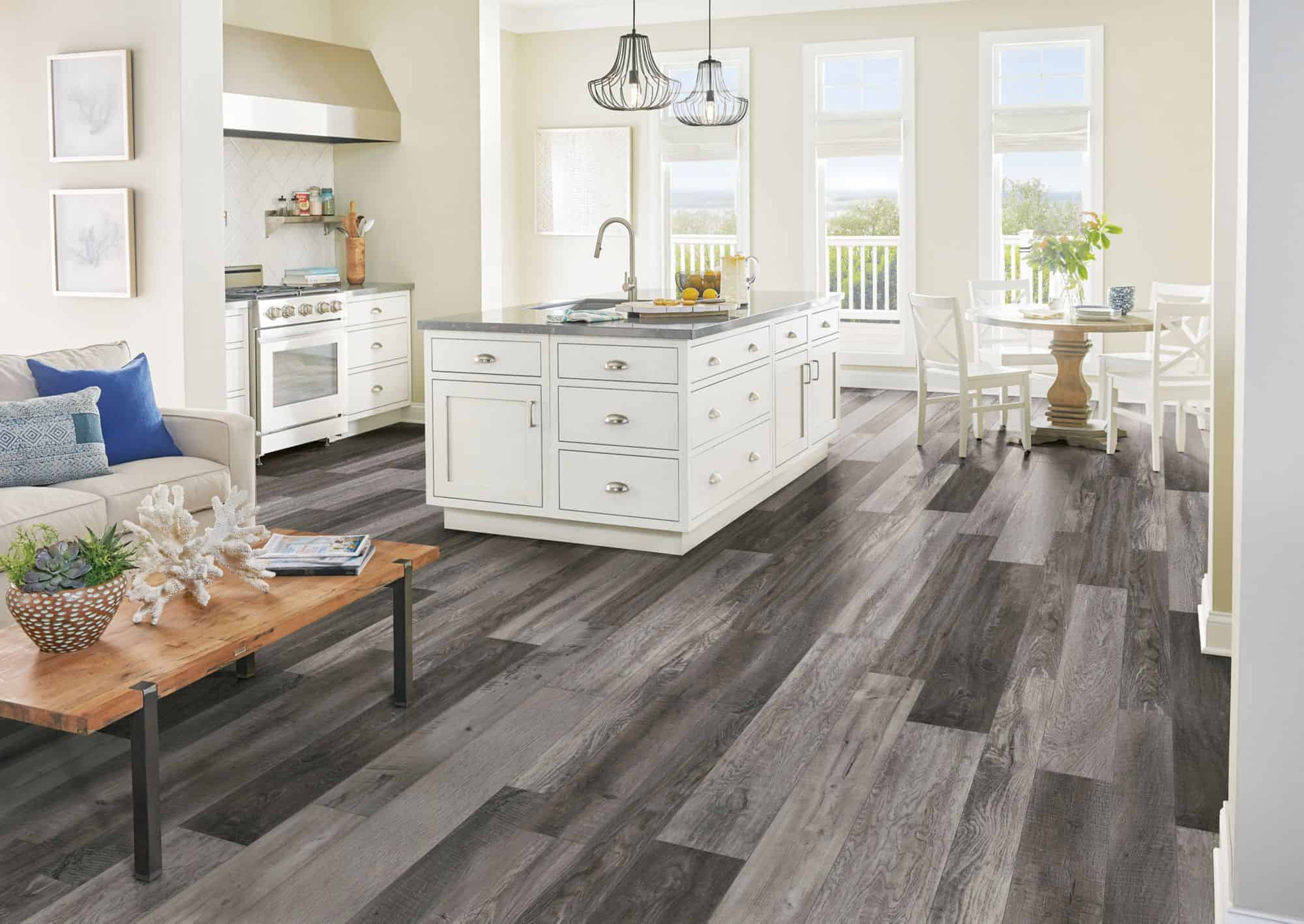 Source: Armstrong Flooring