Cork flooring is quickly gaining traction as a popular flooring choice for homeowners looking for a sustainable and environmentally friendly option. But that's not all there is to love about cork! From its impressive durability to its warm and inviting feel, cork is a comfortable and aesthetically pleasing choice. In this guide, we will dive into the world of cork and provide you with all of the information you need to make an informed decision for your home and needs.
The Basics
In line with the nature inspired design trend, cork is a beautiful fusion of nature and design. Homeowners, designers, and architects love cork because it has a natural, beautiful aesthetic but also because it is sustainable and meets environmental standards when it comes to green / carbon neutral homes and buildings.
Environmental Friendliness & Sustainability
As maybe one of the most renewable resources on our planet (it is a 100% renewable resource), cork is a symbol of sustainability and responsible sourcing. No trees are harmed in the harvesting of cork – in fact, it is a crucial process to ensure the health and longevity of the cork tree. Every 9 years the bark (aka the cork) is harvested from the trees, which regenerates allowing for future harvests.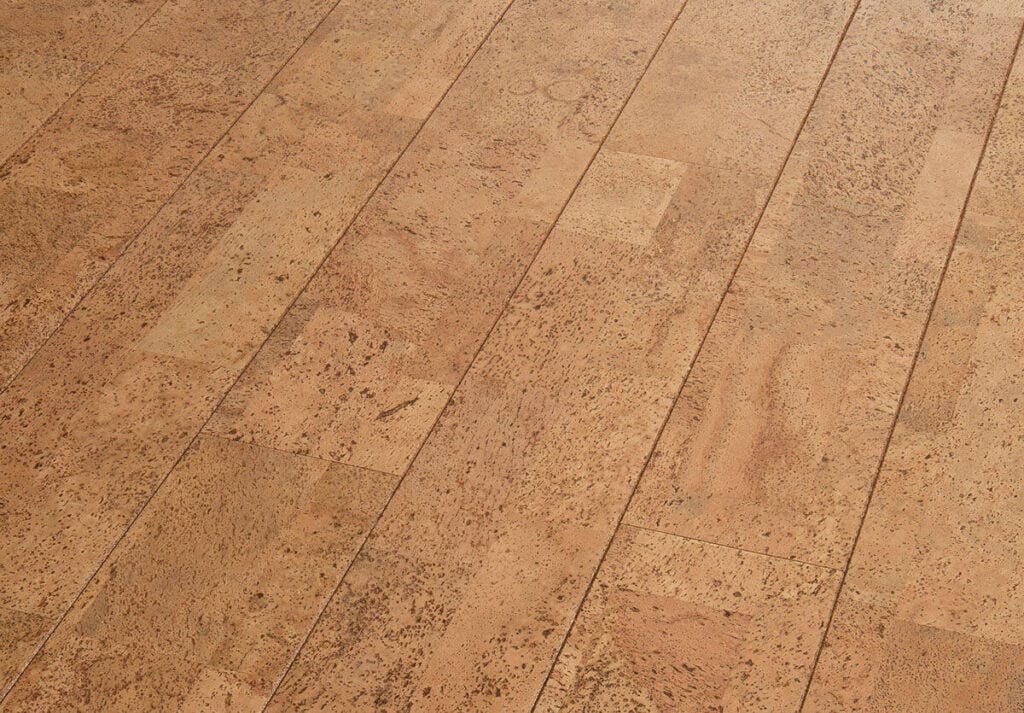 Durability & Lifespan
Second behind its sustainability, the durability and lifespan of cork is what homeowners and designers can't get enough of. It can withstand the everyday wear and tear of high-traffic areas in your home and when properly maintained, can last for 20 to 30 years or more. This will depend on the thickness and quality of the finish & wear layer.
The durability of cork can be attributed to its ability to "bounce back." Unlike laminate or hardwood, cork has a natural elasticity which allows it to compress and then return to its original shape. This means it can withstand pressure and impact without showing significant wear, making it a great option for a busy home with children and/or pets.
Water Resistance
The unique cellular structure of cork helps naturally resist pests, mold, and mildew; however, the relationship cork has with water can be complex… while cork is naturally resistant to water (to some extent), it is important to take precautions in water prone areas as prolonged exposure will cause damage. If you are diligent to clean and wipe up spills promptly, you can enjoy the benefits of cork in kitchens, laundry rooms or bathrooms without any worry.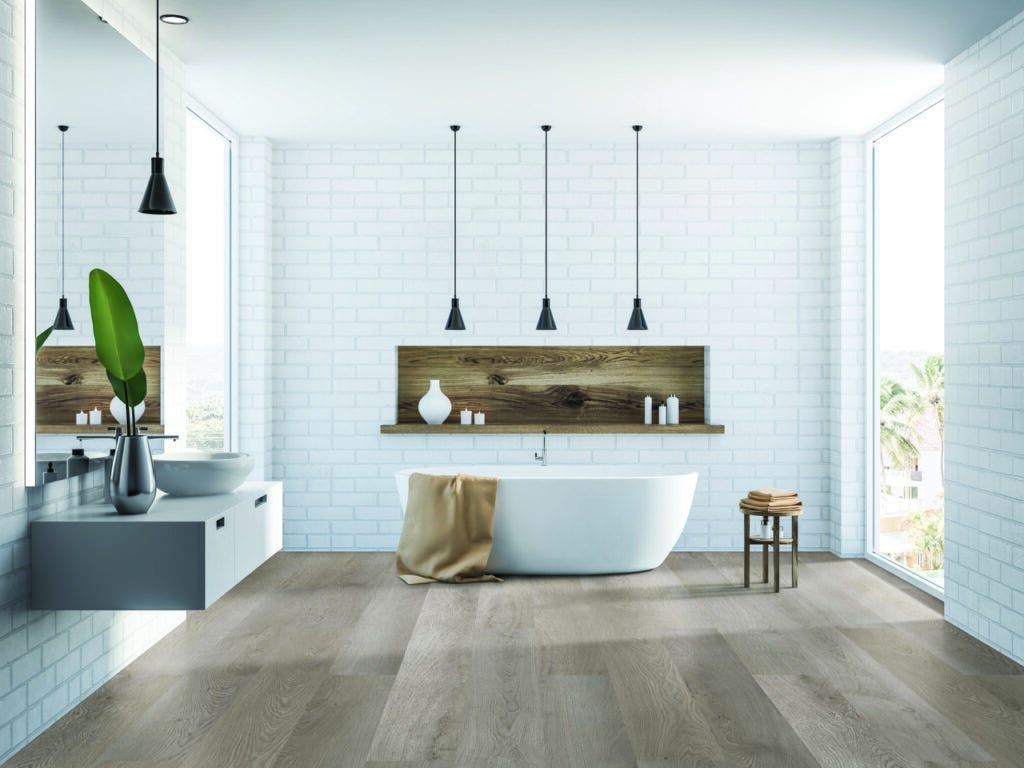 Comfort & Aesthetic
Cork is one of the most comfortable flooring options. It provides a soft and inviting sensation underfoot, making it a great addition to any of those cozy spaces in your home, where comfort and ambiance is paramount. The cushioning of cork helps reduce strain on your legs and joints, perfect for that home gym or even the kitchen where you are standing for long periods of time.
Cork is also a natural thermal and acoustic insulator. Its low conductivity helps it retain heat in the winter and prevents heat gains in the summer.
Cork's natural aesthetics are equally enticing. As mentioned earlier, it is the perfect fusion of nature and design. The unique patterns add character while at the same time, creating warmth and an inviting atmosphere. While the look of cork may not be everyone's personal taste and style, there are now products on the market that mimic the look of real hardwood so you get the best of both worlds: beautiful look of traditional hardwood with the benefits and perks of cork.
Conclusion
Cork flooring isn't just a flooring choice for your home, it is a lifestyle choice. It embodies sustainability, durability, and timeless beauty. It is warm and inviting, combined with its ability to withstand wear and tear with minimal upkeep, positions it as a top contender for literally any space in your home. With proper care and maintenance, cork flooring can last for decades all while contributing to a cleaner, greener, and more environmentally conscious future.
Visit a Nufloors location to explore our extensive range of cork flooring products and embark on a transformative journey for your home today. Embrace the warmth and comfort of cork while making an environmentally responsible choice for your living spaces.