We all have that one room (or maybe a couple of rooms) that we wish we could increase the real estate in. Well, did you know there are tips for creating the optical illusion to make a small room look bigger? No need to go through extensive renos such as adding an addition or bumping out a closet. All you need is to select the right flooring. From a visual perspective, it is amazing what the right type of flooring in the right colour can do for your space.
Wide Plank
We are loving the wide plank look! But how does it make your room feel larger? The thinner the plank the more lines and seams there are to distract the eye. Wide plank floors are less busy and will make your space feel less cluttered. You can find beautiful wide plank options in laminate, luxury vinyl and hardwood and the best part, it can be more affordable because you need fewer pieces to complete the project.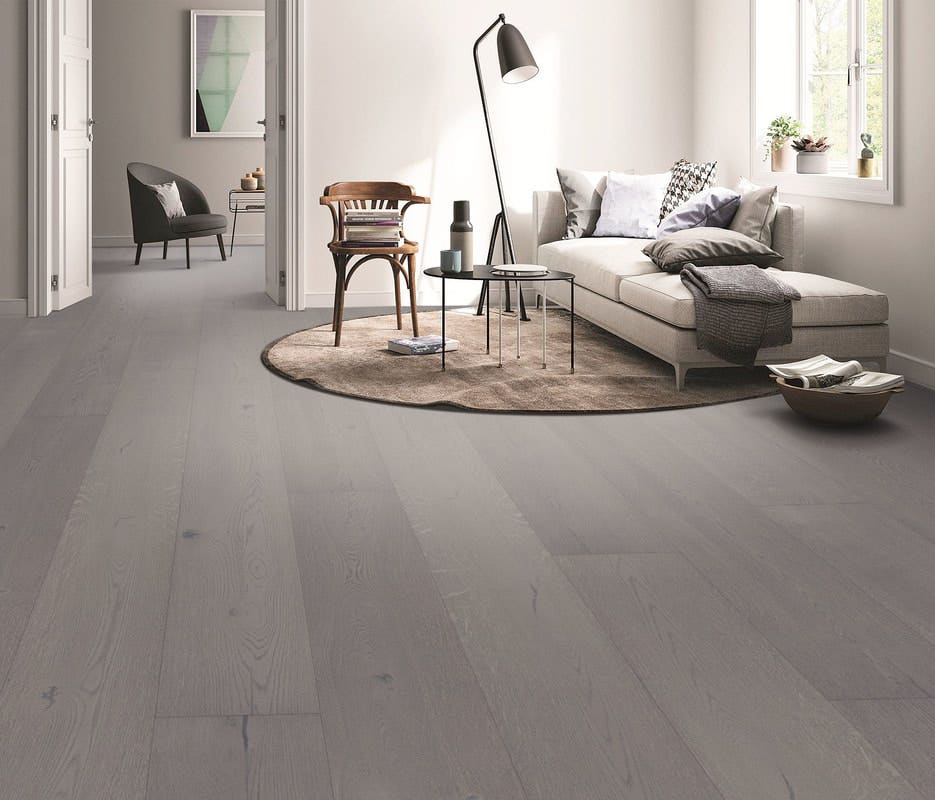 Go Diagonal
Believe it or not, but criss-cross and checkerboard patterns are great for making your space feel bigger. This is because it works against the classic square shape of most rooms and helps add to the size of the floor. Note, if you opt for a checkerboard pattern floor, be mindful that the size is right, if the pattern is too small it can work against you and make your room feel smaller.
Large Tiles
Similar to choosing a checkerboard pattern that is too small, tile with a ton of grout lines will make your room feel much smaller than it is. That is because, again like wide plank flooring, the larger the tile, the less lines there are to distract the eye. Small tiles will only emphasize how small your room really is.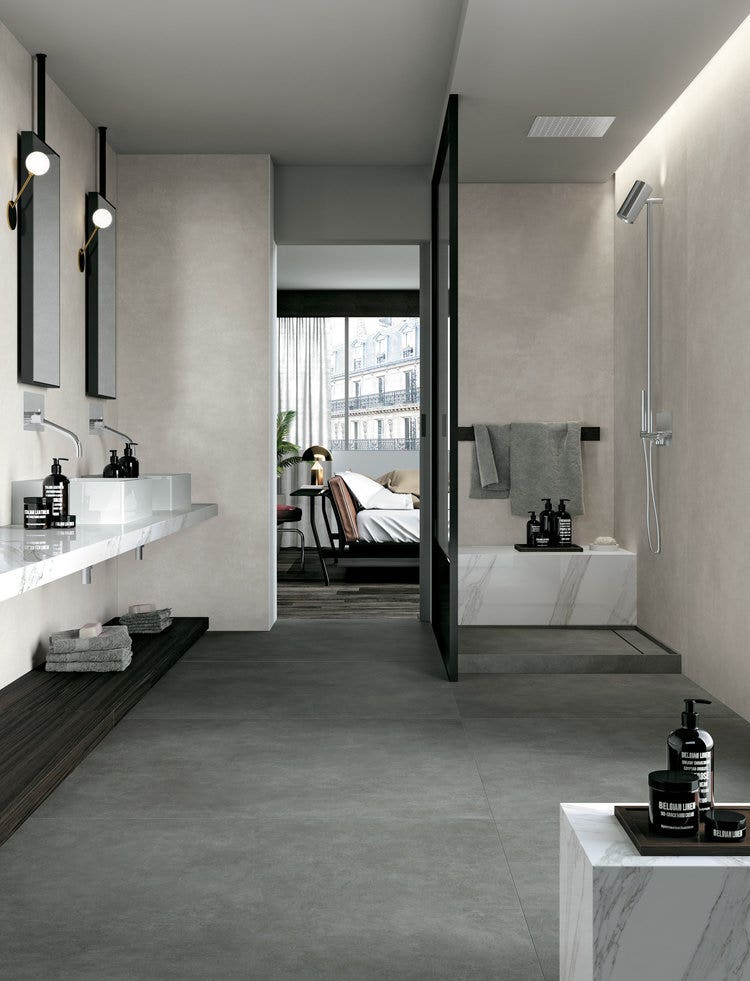 Colour & Design Tips
Once you have picked the style of flooring, you will then need to decide on the colour. The number one take away here is uniformity, no matter what colour you decide on, make it consistent throughout the room. Most small rooms cannot accommodate multiple colours unless it flows into a larger design style.
Unlike dark walls, dark flooring tones work great in small rooms. When you pair dark-toned flooring with a light coloured ceiling, it will elevate and add height to the room. Dark floors are also so welcoming and warm.
Light flooring will open a space up and make it feel brighter and airier. To ensure you are getting the most out of your space with light floors, try to increase the amount of natural light or install artificial lighting. This will warm up the space and make it that much more inviting.
Finally, when designing and putting the final touches together in your space, be mindful of the amount and size of furniture you are using. A space will always feel larger when there are fewer pieces in it. In addition, the fewer pieces of furniture taking up real estate in your space, the more your floor will show and the more mileage you will get from the optical illusion it creates.