Cooler days are ahead and that means rain and snow, dirt, mud, and falling leaves. We will also begin to spend more time indoors, but what exactly does all of this mean for your floors? We are here to help you understand what to expect and how to prepare your floors for the fall season.
Carpet
As we spend less time outside and more time indoors, carpet is more susceptible to accidents. This results in more dirt, hair, crumbs, debris and spills getting embedded into the carpet fibers. Spills attract dirt, so vacuuming more regularly and spot cleaning is important to limit the amount of debris getting further embedded and causing even more damage to your carpet.
You also have to be cautious when it comes to wet, muddy shoes and paw prints. If you aren't careful, it will leave stubborn stains. A good idea, for the cooler, wet seasons is to implement a shoe-free home if you don't already enforce this. We also suggest placing rugs at every entrance way so family members and guests can wipe their shoes thoroughly. A pro tip for pet owners is to leave a towel at the front door so wet, muddy paws can be wiped down as soon as they enter your home.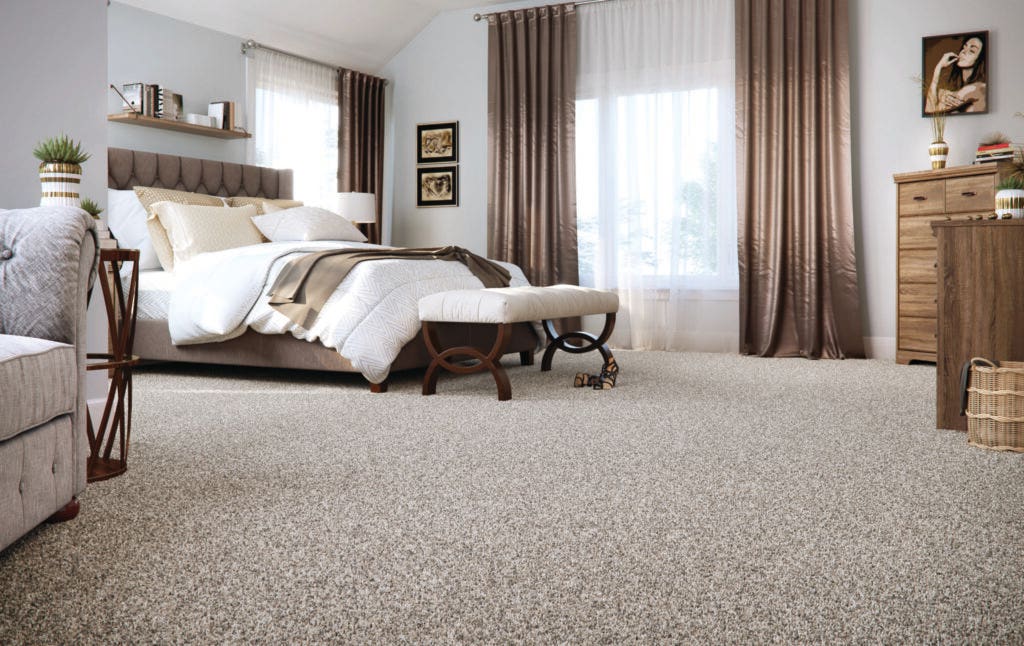 Hardwood
Hardwood needs extra care and attention, especially in Canada where weather fluctuates, and we experience all four seasons. This is because temperature changes and moisture are two of hardwoods worst enemies.
Wood naturally expands and contracts depending on weather and humidity, and your hardwood floors are no different. When it comes to the cooler months, you may notice your floor shrinking and you may start to see gaps between the boards. Do not panic! This is normal. The best way to avoid shrinking and gaping is to keep the temperature consistent between 60-70 degrees. We also recommend using a hygrometer to ensure the moisture and humidity levels in your home do not dip too low or too high.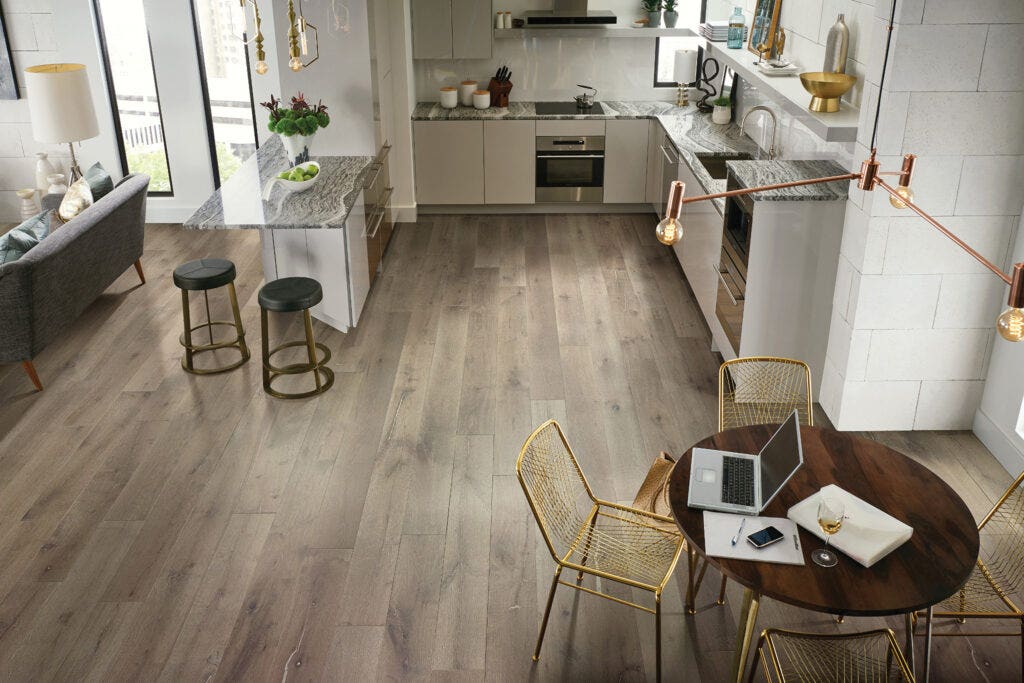 Laminate & Luxury Vinyl
Designed to embrace everything that is thrown at it, luxury vinyl and laminate are the easiest to maintain and care for. Both LV and laminate floors come in water resistant or waterproof options, plus they are highly durable to dents and scratches, etc.
However, to ensure your floors look new for years to come, here are some tips to help you maintain them throughout the fall and winter months:
Naturally, more dirt and mud will be tracked inside so you will want to sweep and vacuum more regularly.
Place rugs at every entrance, and enforce the "no shoes" policy.
If you chose not to enforce that policy, just make sure to check your shoes for rocks as they will scratch and leave marks.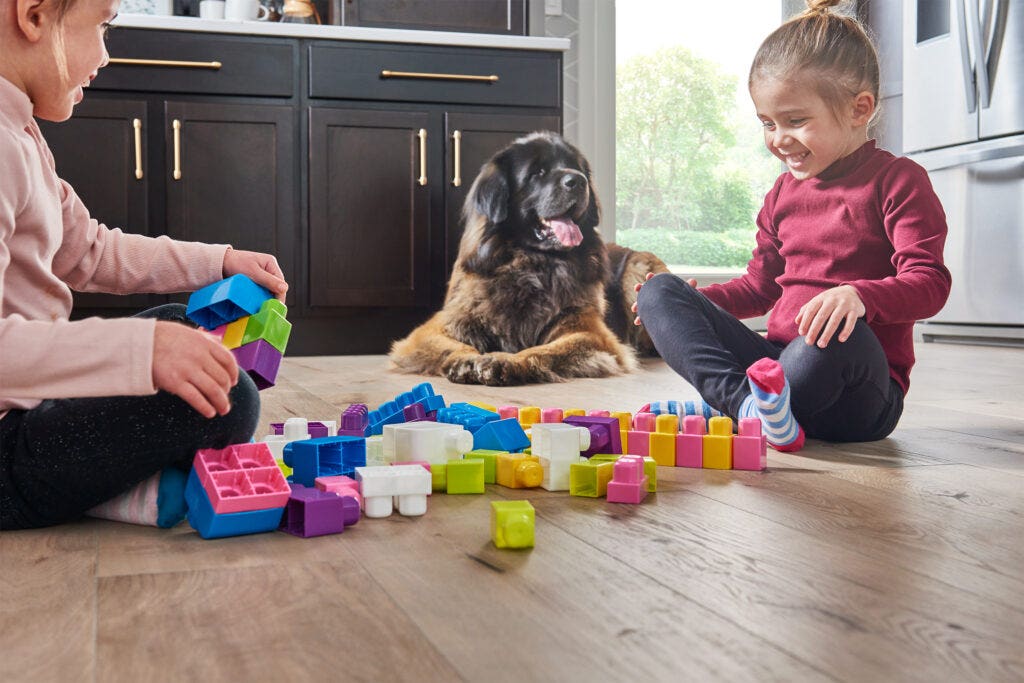 Want to learn more about the best flooring for seasonal fluctuations or how to best care for your existing flooring? Stop by one of our showrooms to speak to a flooring expert.