Wood floors and the timeless look they offer have always been a popular choice for homeowners. However, real hardwood may not be best suited for your lifestyle based on your daily activities and the type of traffic your floors experience. Laminate floors, on the other hand, offers many benefits, especially for those busy homes and high-traffic areas of the home.
In this post, we are sharing 6 benefits of laminate flooring to help you decide if it is the right choice for you and your next project! Let's get started.
1. Affordability
This is often at the top of everyone's list when it comes to the benefits of laminate. If you are looking for a genuine wood look but don't have the budget for real hardwood, laminate is a great alternative that doesn't break the bank. On average, laminate can cost about 50% less than real hardwood floors. Depending on your budget, it can allow you to upgrade to a higher-quality laminate or leave you with extra money to spend elsewhere in your home.
2. Appealing Look & Styles
Who doesn't love the classy and elegant look of real hardwood flooring throughout their home? With laminate you can have just that. Make any home look and feel richer and more attractive with laminates extremely realistic wood looks. Technology has come so far in recent years that you can hardly tell laminate apart from real hardwood. And believe us, there are tons of beautiful and on trend styles available to suit any design preference! If you don't believe us, check it for yourself in our inspiration gallery.
3. Maintenance
If you have a busy household with children and/or pets, laminate is a good choice for you. Unlike real hardwood, laminate is not as susceptible to water and moisture. Where hardwood will warp and crack when exposed to moisture, the outer layer of laminate protects the material from fluids. Simply wipe up spills when they occur. When it comes to cleaning, regular vacuuming or sweeping is all you need, no waxing or polishing is required.
4. Doesn't Fade
Even when installed in rooms that are exposed to a lot of sunlight, laminate does not fade. Over time, flooring like carpet and natural hardwood will start to fade from the sun's UV rays passing through windows and skylights. No need to worry about your laminate floors when it comes to fading.
5. Child and Pet Friendly
As we've mentioned, laminate is a great solution for homes with children and/or pets, but why is that? Not only is laminate waterproof/water-resistant, laminate is also durable, scratch and stain resistant. Real hardwood will begin to fade and start to show wear over time, laminate on the other hand is great for high-traffic areas because it is more resistant.
6. Installation
Unlike real hardwood, laminate can be installed ANYWHERE in your home, including moisture prone areas and basements. In addition, you don't need to worry about adhering it to the subfloor and in some cases, you can install it right on top of old flooring.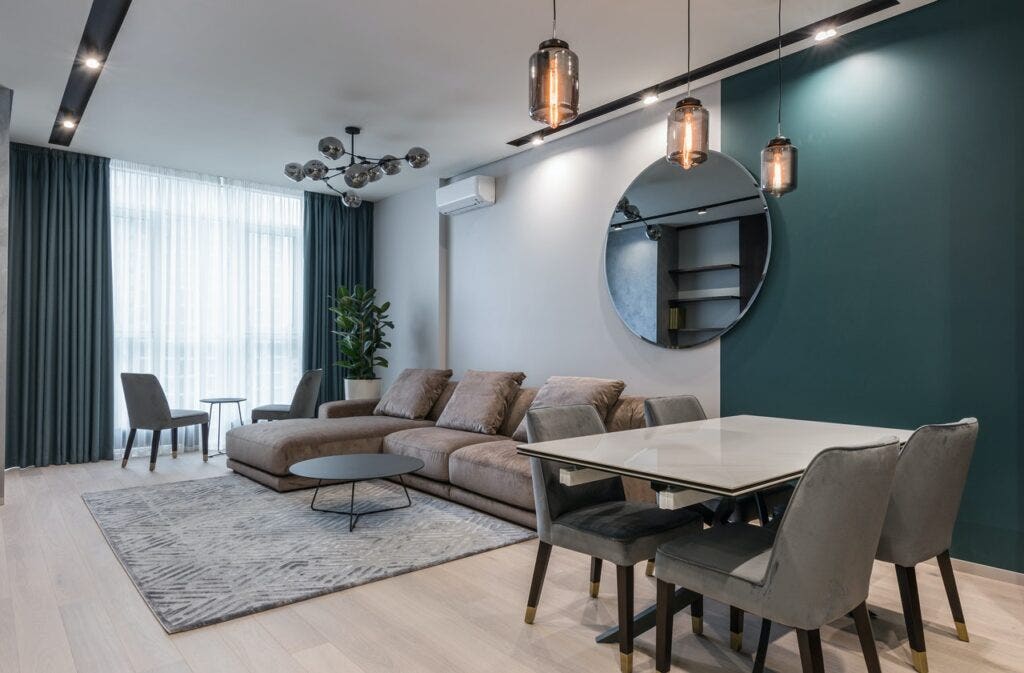 Whether you're sold on laminate or would like to talk to someone about your options, we can help! Contact us today for a free estimate, or stop by one of our showrooms to speak to a flooring expert.