The subfloor is the foundation of your flooring and is also the foundation of a good flooring installation. What is underneath your flooring can be one of three things; plywood, concrete or if your home is older it may be diagonal planking(shiplap). In this blog we will go into some detail on these types of subfloors, why it is important to have a sound subfloor, and finally we will go over some of the best flooring options for each particular subfloor. Homes with multiple levels will have a couple of different types of subfloor so it is important to understand how they differ and what it means when choosing your next flooring.
Plywood Subfloor
This is the preferred and most common material used for subfloors and can be found on the first, second and upper levels of a home. If you have an older home, plywood may be installed overtop of the diagonal planking(shiplap) for reinforcement. For a structurally sound subfloor, a thickness of ¾" is required. If a thinner plywood is used, additional layers may be necessary.
Most flooring options can be installed over a plywood subfloor, which includes any floating floor system and hardwood flooring. Your flooring retailer can recommend what substrate requirements are needed based on the specific products being installed. For example, ceramic tile and sheet vinyl have different subfloor requirements.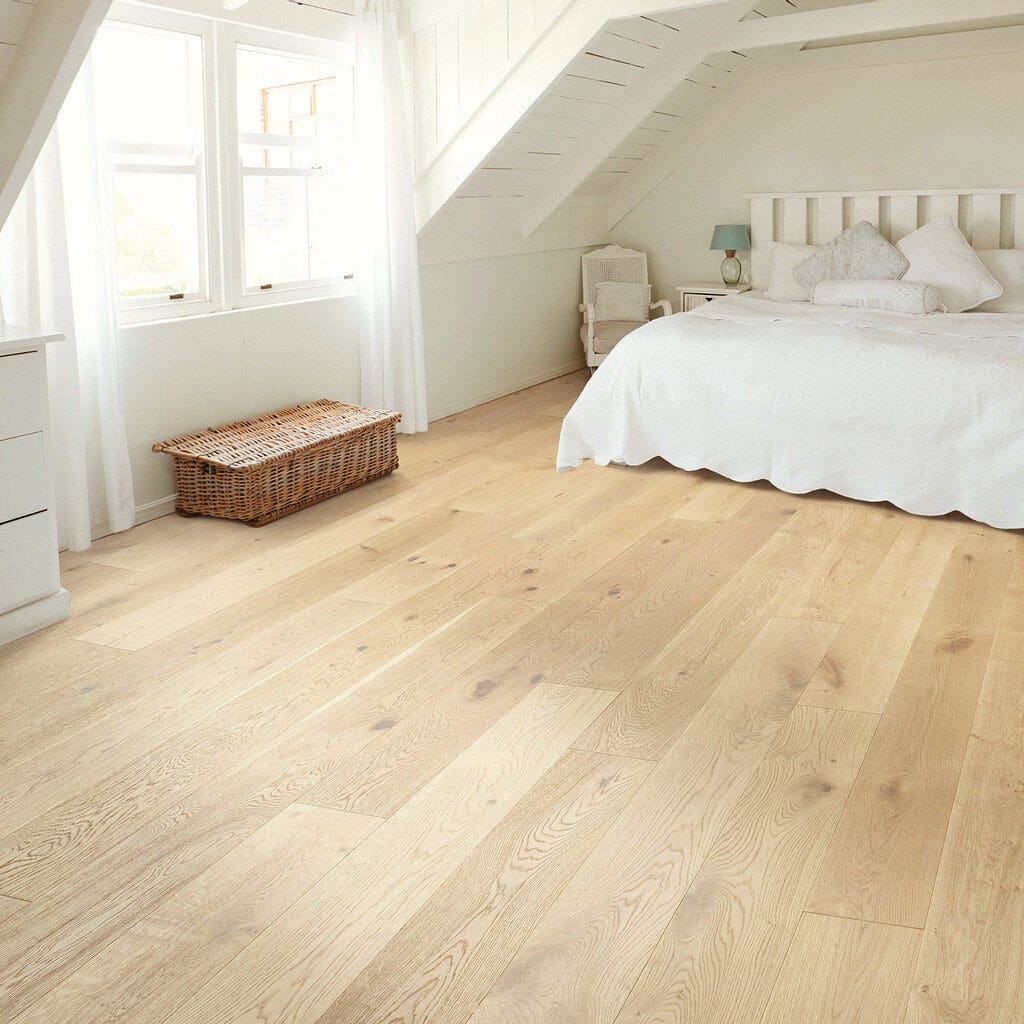 Concrete Subfloor
Concrete subfloors are most common below or at ground level, i.e. basements or first floors. Due to its proximity to the ground, there is natural moisture in concrete. This means some flooring materials will be better recommended over others when it comes to this type of subfloor. With concrete subfloors, you will want to pay close attention to proper preparation before installing your flooring. The goal with any subfloor is to have the surface as flat as possible. Some cases may require only minimal repair with the use of cement based patch to achieve a smooth and relatively flat surface. Some cases may require an entire cement pour or a self-levelling compound to achieve the same outcome.
Materials that can withstand some moisture are most ideal for installing on top of a concrete subfloor. Any type of tile or luxury vinyl products are great moisture resistant options, plus they can accommodate any look you are trying to achieve whether it is tile, natural stone or wood.
For more information on suitable basement flooring materials, check out our blog, Top Three Basement Flooring Options.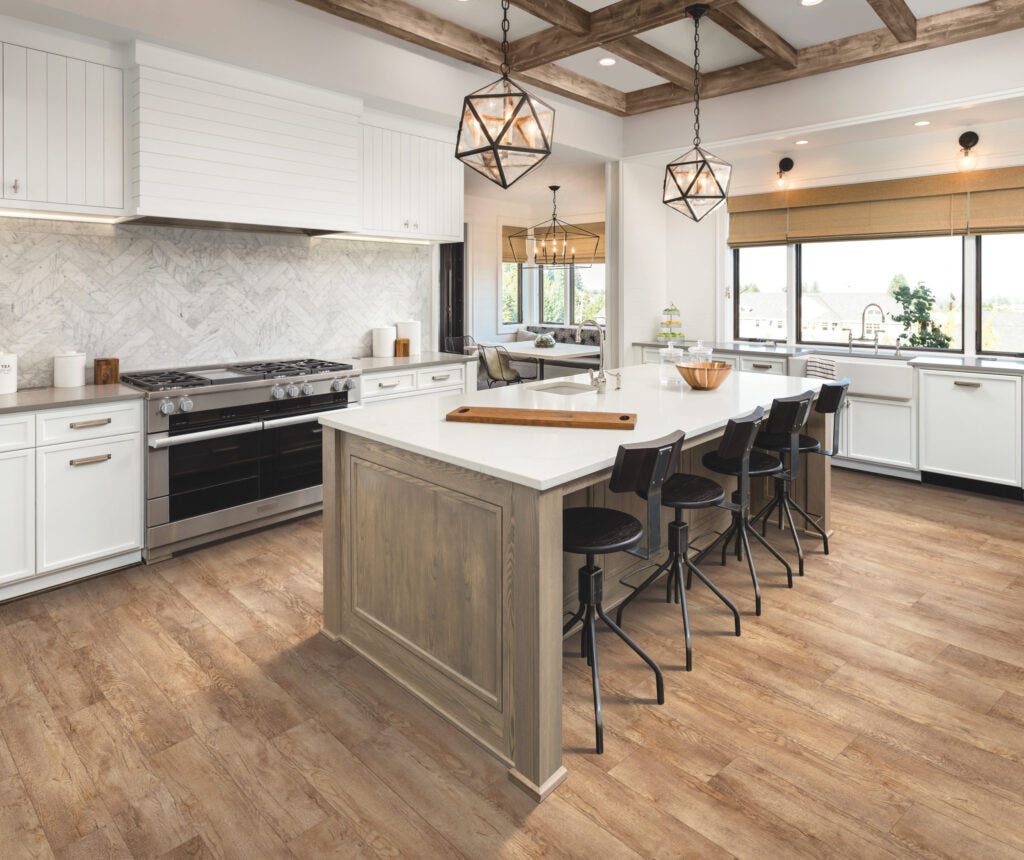 Diagonal Planking (shiplap) Subfloor
You typically see shiplap subfloors in older homes. When installing flooring over a shiplap substrate it is recommended to put down an additional plywood subfloor prior to installation. Depending on the type of flooring being installed, your retailer can recommend the product suitable for your specific need. This will add stability and provide a smooth surface for glue down, nail down and floating floor installations.
Importance of having a "sound" subfloor
Your subfloor plays an important role in how well your flooring performs and holds up over the years. Having a sound subfloor is crucial to the longevity of your new floors as it helps keep its integrity.
Common issues we see with plywood are holes, delamination, creaks and squeaks, water damage and rot.
Common issues we see with concrete are cracking, unevenness and holes.
Common issues we see with shiplap are gaps between boards, unevenness, creaks and squeaks and movement.