Basement flooring plays by its own rules, even if you live in a dry climate. Basement flooring may leach moisture due to its proximity to the ground, heavy rains that cause flooding and many other ways. The primary concern you need to keep in mind when shopping for basement flooring is moisture: how to avoid it and how well will your floor dry out if it does become wet. You do not want to invest in beautiful new floors only to have to replace them a year down the road.
Below-Grade Basics
You may have heard of the term, below-grade flooring. Grade is another term for level so below-grade essentially means underground. Everything above-grade is safe from water vapor migrations and in most cases flooding. Everything at or below-grade is at risk of water vapor damage and mild flooding. Inorganic materials are better for below-grade installation such as, tile and vinyl. These materials may grow mold but they will not deteriorate, unlike organic materials. Finally, hard surface flooring tends to outperform soft surfaces like wall to wall carpet.
Sheet Vinyl
Sheet vinyl is one of the best basement flooring options. It creates a nearly seamless, water-impervious surface, which is always a good thing when water may be involved.
The upside to sheet vinyl is that it keeps water at bay and it is warmer to the touch than ceramic tile. It is also an affordable option, however, it often requires professional installation as it is not usually a do it yourself project.
Ceramic or Porcelain Tile
Tile offers the best of many worlds. Unlike concrete, tile is an attractive finished surface that does not require any additional treatments. It can also be installed directly on top of your concrete slab and for added comfort you can even install radiant heating.
Tile is perfect for the basement because if moisture does get into the floor, it will dry quickly and will never develop rot.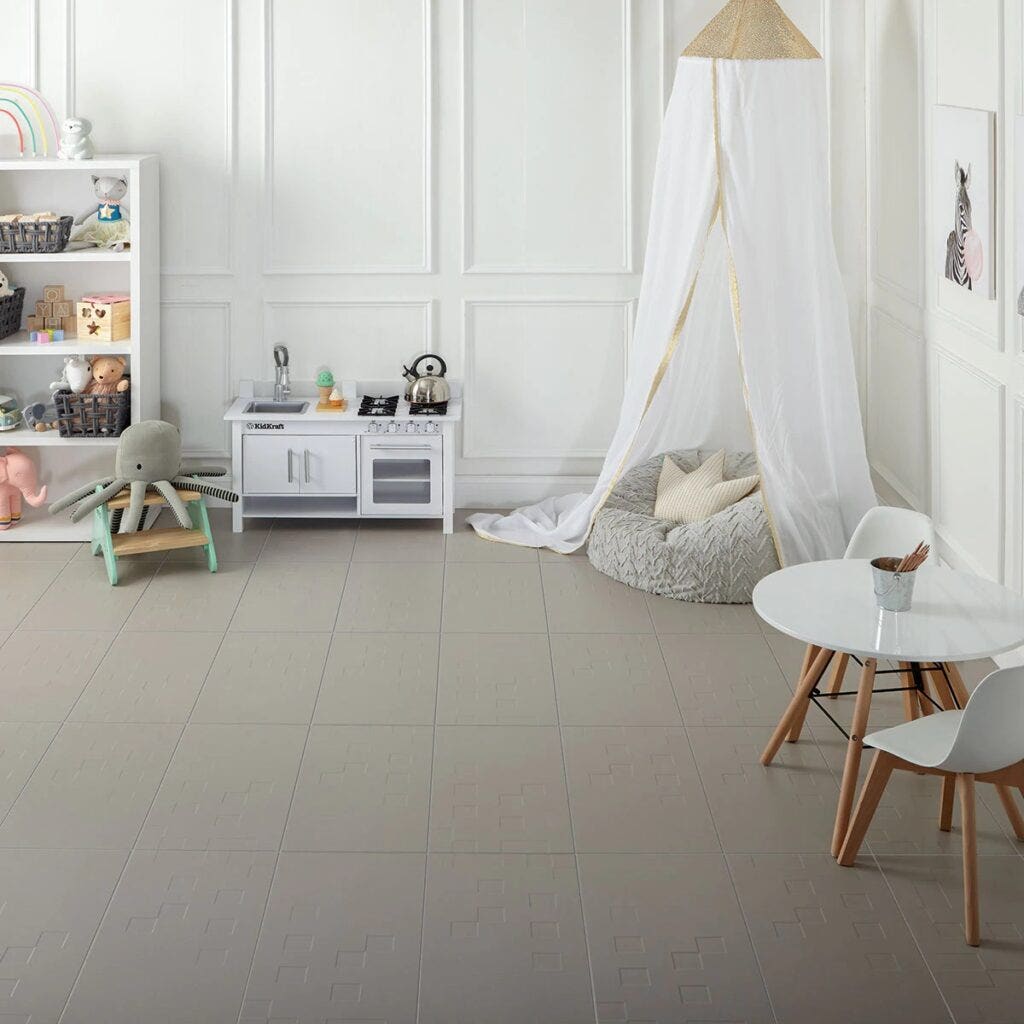 Luxury Vinyl
Not only is luxury vinyl available in beautiful, realistic wood and stone visuals, there are plenty of water-resistant and waterproof options available on the market. In addition, the thick wear layer offers greater durability and a warmer floor.
If you would like more information on luxury vinyl, check out our Waterproof and Water-Resistant Flooring Guide.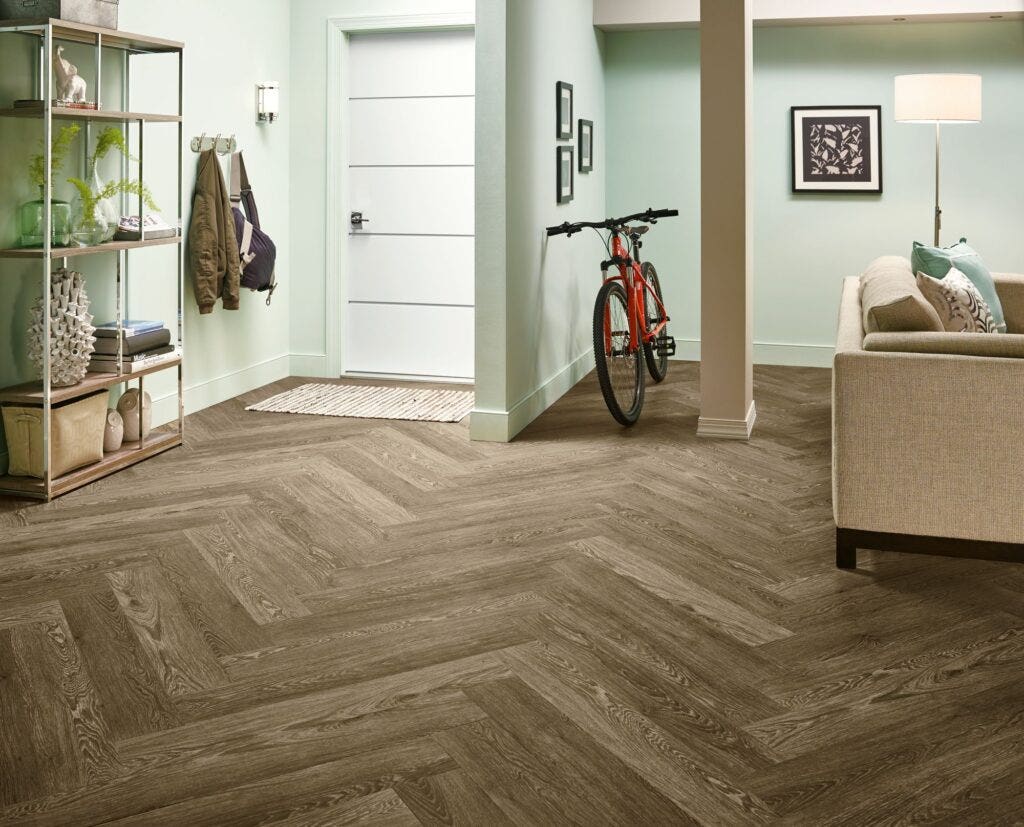 Remember, every home is different, and some flooring options may not be the best fit for your basement installation. When shopping for your basement flooring keep in mind the amount of moisture in that area and when in doubt, our Nufloors experts are always ready to help answer your flooring questions.