With trends constantly evolving, it can be hard to decide exactly what floor you want in your home. The most important rule in selecting your flooring is to stay true to your personal style. The flooring you choose will cover one of the largest areas of your home. In the flooring business we refer to this as your home's fifth wall. To pick flooring that you will love for years to come, there are several style decisions you'll need to make, one of them being colour.
The good news is there are a ton of colours to choose from, with new colours and trends constantly emerging. The colour you select, whether you go with dark or light floors, will set the tone for your home, and this guide will help you decide what might work best for you.
Light-Toned Floors
Light toned flooring is great for brightening up a space and giving a room an airy feeling. Your space will feel larger and the lighter tones help create a comforting, welcoming atmosphere. It can help provide contrast without taking away from other prominent design elements. The floors will work to help pull all the design elements together.
A benefits to light-toned flooring is that compared to dark floors, they are easier to care for. They are also better at hiding dents, scratches and pet hair.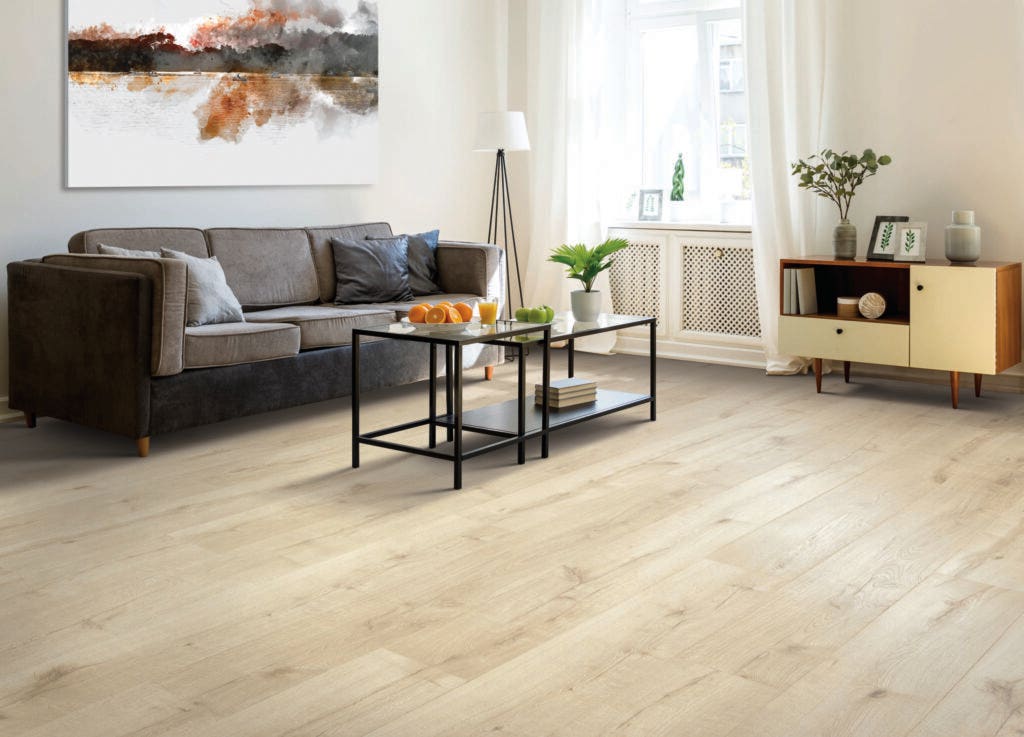 Dark-Toned Floors
Dark floors can accommodate just about any design style as they are incredibly versatile. Dark hardwood especially, is timeless yet modern. it instantly adds character that can work for any design style from rustic to contemporary. Pair with light furniture or cabinets if you are a fan of contrast. Dark floors provide the perfect backdrop to help other design elements pop. The distinct beauty of rich, dark floors works well in open floor plans. To help your space feel larger and more expansive, opt for a wide plank flooring in a dark-tone.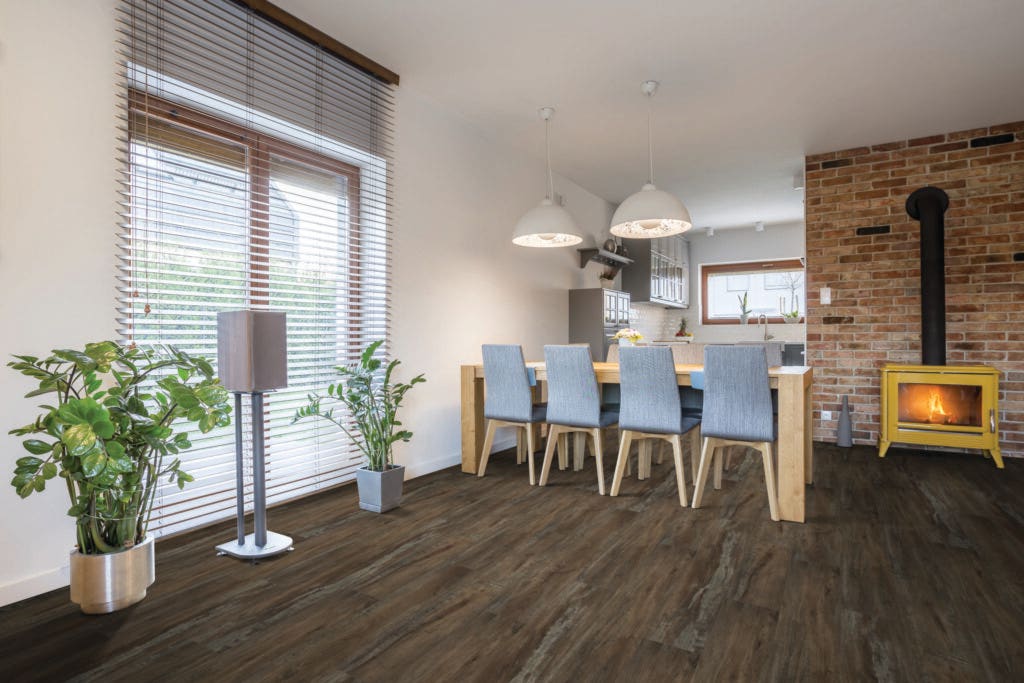 Updating your floors
Are you looking to update the floors in your home? Contact us today for a free estimate or stop by one of our showrooms to speak to a Nufloors flooring expert.