If you are in the market for new floors, you have probably heard the term "floating floor." If you are unsure what exactly that means for your home and floor selection, don't fret, we are about to break it down for you. In this post we'll explore the benefits of a floating floor to help you decide if this type of installation is right for you.
What is a Floating Floor?
Think of floating floor as an installation technique instead of a type of flooring. Typical methods of installation require the floor to be either glued or nailed down to the subfloor, creating a permanent attachment.
The installation of a floating floor is similar to puzzle pieces. The floorboards essentially lock together, creating a tight bond with no attachment to the subfloor. This makes it super easy to swap out styles or replace damaged pieces if a repair is needed. You do not need to replace your whole floor when you can simply replace a few planks!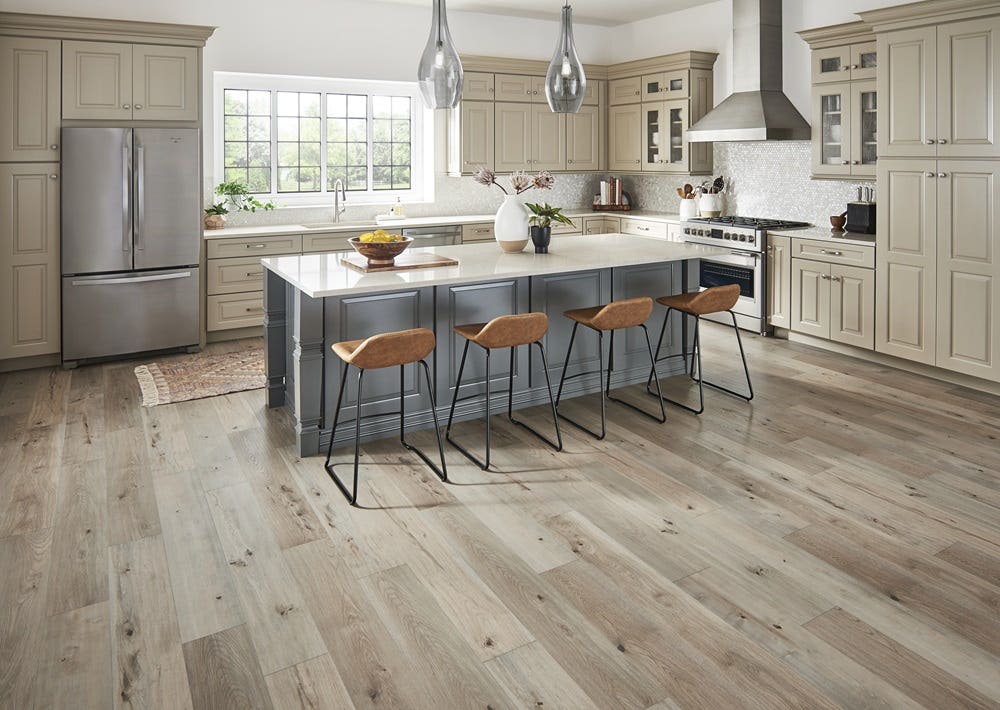 Benefits
Savings
Floating floor is less expensive to install because it does not need to be adhered to the subfloor. One, you are saving money on the extra supplies and materials needed to secure it to the subfloor (i.e., glue, nails, etc.), and two, it saves you time by not having to apply the glue before hand or nail the floor in place.
Additionally, we recommend you keep extra flooring material on hand. Like we mention, if damage occurs to a small area, it is much easier (and affordable) to replace a few planks or tiles than it is to tear up your entire floor and start from scratch.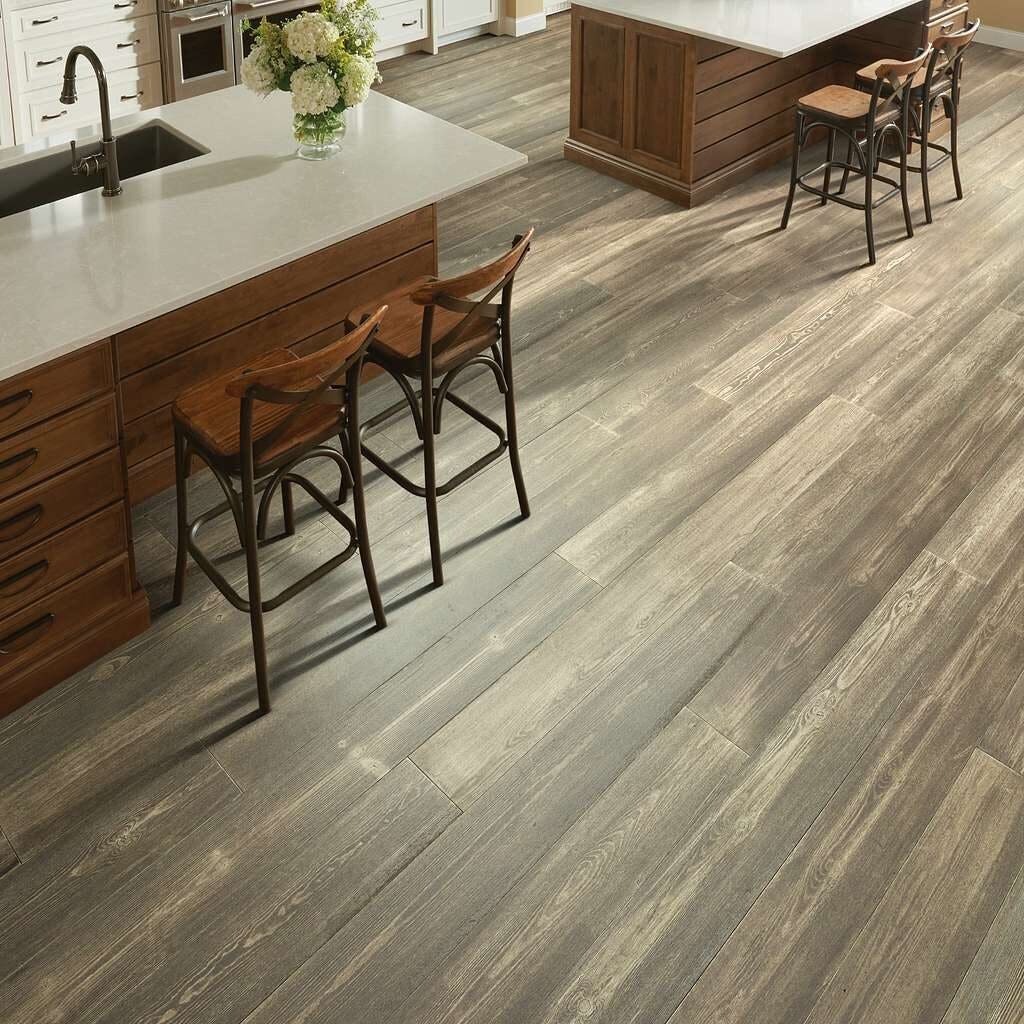 Many Options
Technology has come a long way, especially in flooring. Our options are truly endless these days!
The three types of floors that are manufactured with the tongue and groove "click-lock" technology are: laminate, luxury vinyl, and engineered hardwood. All three are very popular choices and can resemble just about any type of flooring imaginable, i.e., hardwood, stone, tile, concrete and so much more.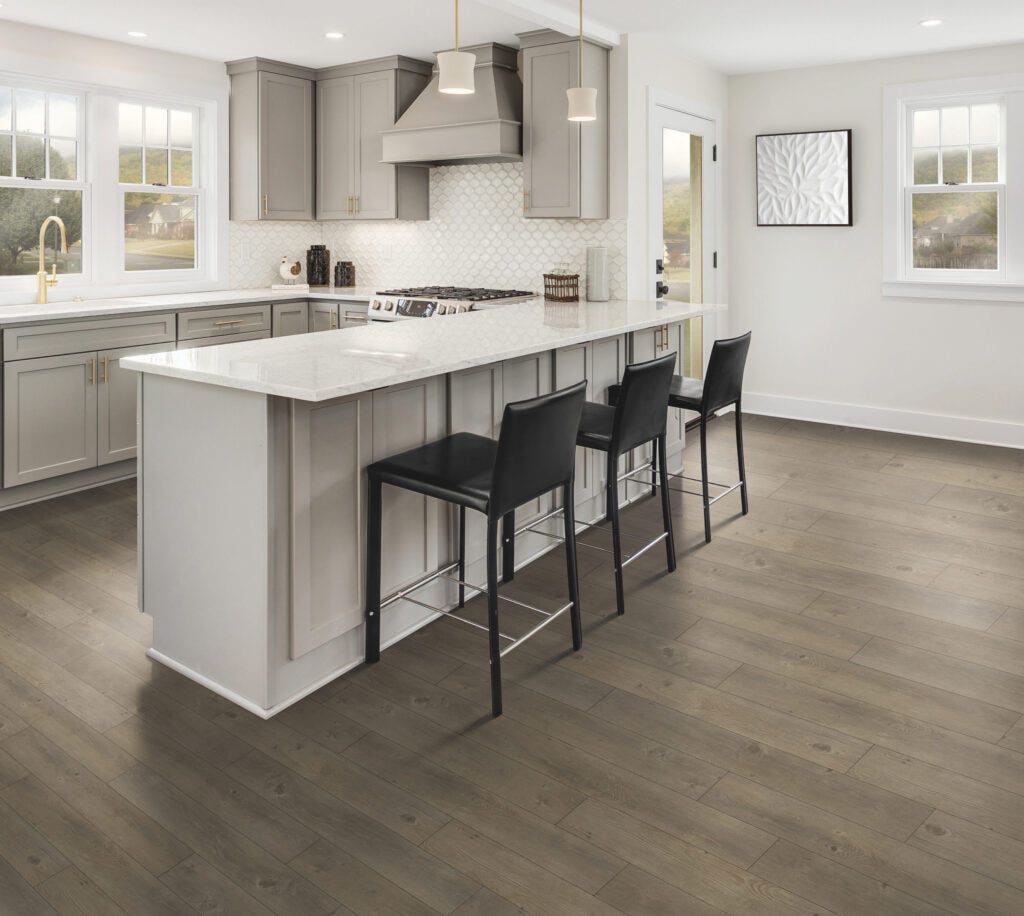 Installation
Floating waterproof vinyl and laminate floors can essentially be installed anywhere in your home, even the water prone areas. They are a popular choice for basements, bathrooms and kitchens! Also, if you are handy and thinking of tackling the project on your own, floating floors are DIY-friendly compared to traditional installation methods that require adhesives or nails.
If you think a floating floor may be the answer for you, visit a Nufloors near you and speak with one of our flooring experts today. Whether a small or large project, Nufloors is there for you every step of the way to ensure a Beautiful Experience.