Fall is here and temperatures are dipping, which means it is time to turn on the furnace if it isn't already. But did you know there are other ways to heat your home and increase your cozy factor? We are talking about heated floors, because no matter how warm your house is, the floor always seems to be a little chilly underfoot. One of the complaints we receive is, "I love the look of tile but they are so cold in the winter, how can we make them warmer?" Heated floors is the solution and have revolutionized flooring, especially here in Canada. This blog is to help you decide if heated flooring is right for you and your next flooring project.
Application
The most common application for heated flooring is localized heating in bathrooms, kitchens, basements, bedrooms, laundry rooms and entryways. Heating systems work best with tile and natural stone however they can be installed under laminate, luxury vinyl and some engineered hardwood (based on manufacturers recommendation).
Heated flooring is available in standard sizes, however it can also be customized to fit any room in your home. This means that the heat will hit all areas of your flooring that you walk on so there are zero cold spots.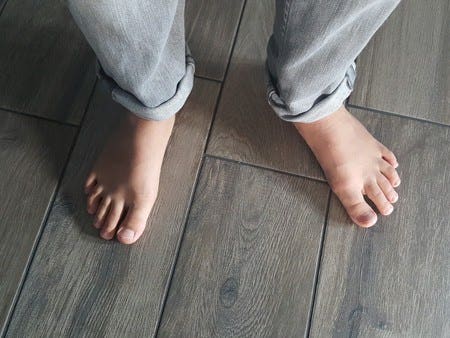 Benefits
There are several benefits that comes from installing heated flooring in your home:
Uniform heating – Maybe the biggest benefit of heated flooring is its ability to uniformly heat the room. In comparison to forced-air heating systems, which uses vents or baseboard heaters. The location of the vents or heaters determines which parts of the room will be warmer than others.
Reduced noise – Unlike forced-air heating systems, which can be quite loud due to the furnace being on, heated flooring is very quiet when it is turned on.
Non-allergenic – A major downfall of forced-air heating systems is that while it is on, it blows dust and other allergens around the room. Because heated flooring heats the people and objects in the room through touch, it does not disturb the dust and allergens in the room.
Energy efficient – Heated flooring is more energy efficient because unlike forced-air systems all the heat that is produced is retained. Forced-air systems use ductwork which is susceptible to leakage. Additionally, heated flooring is programmable and only takes 30-60 minutes to heat up. This allows you to schedule when you would like the heat to turn on and off or up and down as needed.
Heated flooring is an efficient way to enhance comfort to a space or entire home. More than just a luxury, heated flooring is a great way to add value to your home that you can really feel!
Still have questions? Contact us, or stop by your nearest Nufloors location and chat with one of our friendly, knowledgeable flooring experts.