It is exciting to envision what your home will look like when selecting your new flooring. Once you have chosen your new floors, it's time to start preparing your home for flooring installation day. Through this guide, we will help you get prepared and ensure your investment stays beautiful for years to come.
While shopping for your gorgeous new floors, your salesperson will review your installation details and advise you on any additional fees that may be involved to ensure there are no surprises. Our installers are professionals and will need to have the space properly prepared before they can install your new flooring.
Let's get started.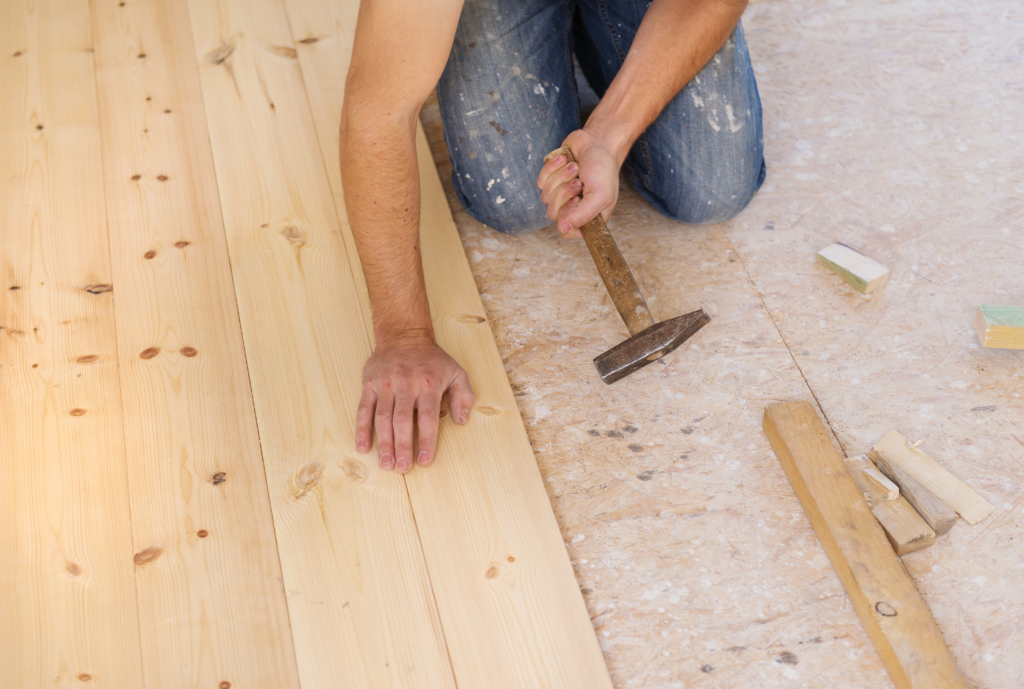 Remove Any Personal or Fragile Items
Lamps, vases, collectibles, books, glass frames and paintings should all be put away into another room. You may even want to remove draperies and other window coverings that could be in the way as well. Clear all desktops, bookshelves, tables and dresser tops.
Nufloors installers cannot move delicate items such as grandfather clocks, pianos, large entertainment units and pool tables as these items require special attention and care. So you will want to make sure these precious items are out of the way beforehand.
Remove Items Stored in Closets or Storage Rooms
If your flooring installation involves these spaces, plan to have these spaces emptied before your installers arrive.
Plan Who is Moving the Furniture and Appliances
This will be predetermined by your salesperson when planning the installation. A review will be done so everyone knows who is moving large items that need to be temporarily relocated.
Appliance and Electronics
If your new flooring is being installed in rooms with appliances or large electronics, you and your your salesperson will review who will do the disconnection and moving. Some homeowners are comfortable with doing this themselves, while others will want to plan for this to be completed by a professional. Toilets and dishwashers should be removed and after reinstalled by a certified professional plumber. This needs to be taken care of prior to your flooring installation day.
Door Adjustments
There may be changes to the height of your new floor and as a result, the height of your doors may need to be adjusted. Pay attention to exterior doors as you don't want a situation where you cannot close your home to the outside. Nufloors installers will remove doors and re-hang them as needed however, if they need to be cut or sanded, the installer will leave them off and you'll need to arrange to have them adjusted.
Clean Your Existing Floor
Vacuum hard surface flooring and old carpet thoroughly before your installer arrives. This will help eliminate the amount of airborne dust and particles when your old flooring is being removed. You'll also want to clean your new floors after they have been installed to remove any lingering dust particles. Nufloors installers do their best to minimize the amount of dust, however, it's a natural occurrence when removing old flooring.
Baseboards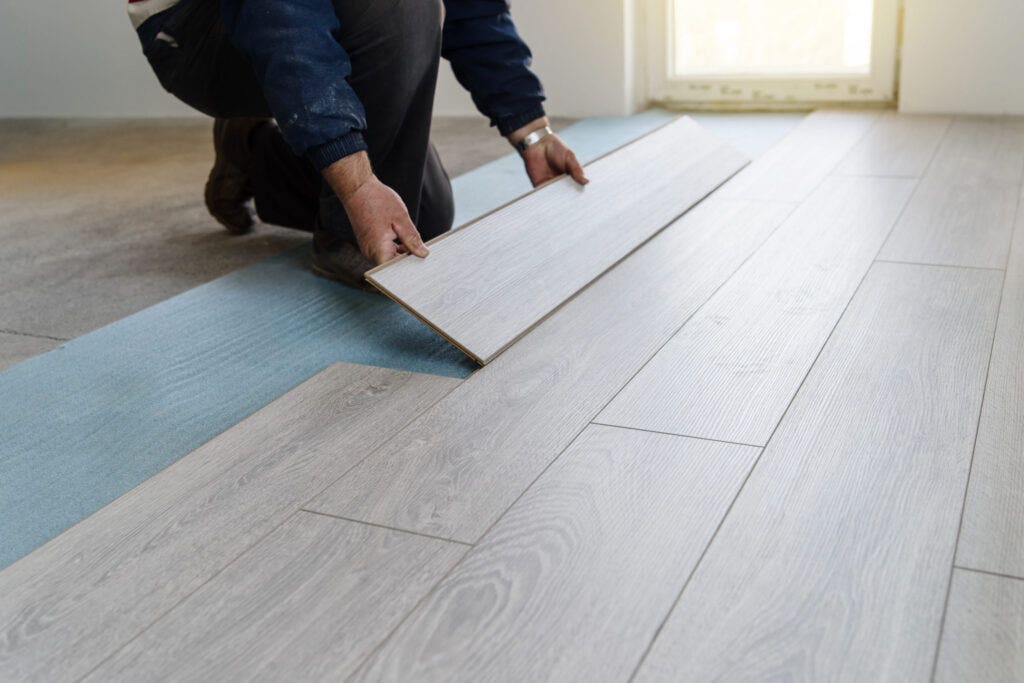 Remove all baseboards before new hard surface flooring is installed. While Nufloors installers can remove the baseboards, they cannot be responsible for breakage and replacement. Please note that it may be necessary to repaint your walls due to a change in height of baseboard replacement once your new flooring is installed.
Adjust Room Temperature
Your salesperson will advise you on this as each flooring type has a different temperature requirements during installation. The proper temperature will need to be achieved and maintained before, during and after the installation.
Sub-Floor Preparation
Unforeseen changes can impact the cost of installing your new flooring. Unfortunately, structural damage is not always detectable until your old flooring has been removed. Nufloors can assist with minor irregularities and floor preparation but in the event of larger structural problems, a professional carpenter is required. Squeaks can be caused by joists loosening or loose wall plates that have deteriorated over time. They are not the responsibility of Nufloors.
Planning to Repaint Your Walls?
If you have plans to paint, wallpaper or do any other home renovations, it's best to do them before your flooring is installed. Make sure to set aside some extra paint in case touch ups are needed.
Now That You're Ready
With these tasks out of the way, you will soon be enjoying your beautiful new flooring.
Still looking for the perfect floors for your home? Stop by one of our showrooms and speak to one of our friendly Nufloors flooring experts.