There are several things to consider when updating the flooring on your stairs. Not only is it one of the busiest areas of your home, stairways are also notorious for accidents, meaning safety is one of the more important things to think about.
Another thing to consider is that the stairway in many homes faces the front entrance. If wowing your guests is important to you, you will want to choose a flooring that is both functional and attractive. Other factors that will help determine what flooring is best for your needs are lifestyle and budget. To help get you started, here are our top recommendations for flooring for your stairs.
Hardwood
Hardwood is a true classic! It is also durable and easy to clean, with engineered hardwood having added resistance to moisture, dents and scratches.
The downside to hardwood is that neither solid or engineered hardwood is slip resistant and it tends to be noisier than other options. However, both of these problems can be solved by using a carpet runner.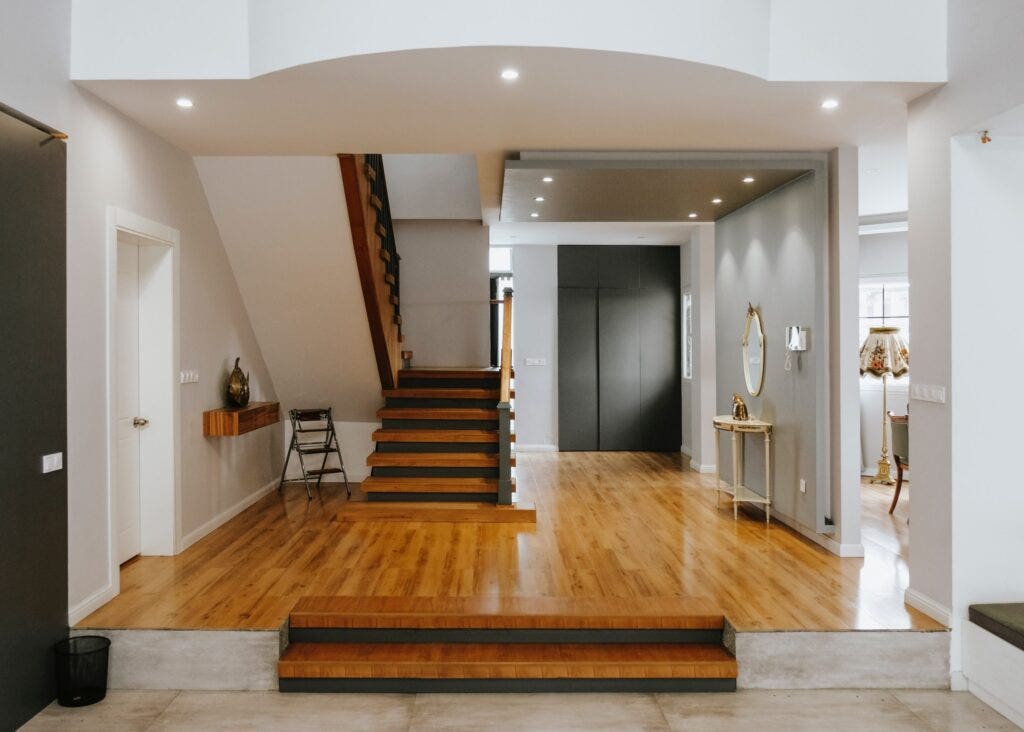 Carpet
Not only is carpet soft, comfortable and quiet, it provides traction and in case accidents do happen, it is one of the safest options. A carpet runner is also a great way to compliment your tread with different textures and colours.
The downside to carpet is that it sees a lot of wear and tear, especially in those high-traffic areas like the stairway. The stairs accumulate a lot of dirt, dust and allergens so frequent cleaning and maintenance is advised. If you have your heart set on carpet but not up for the challenge to maintain it, opt for a dense, low-pile carpet. It will result in a better looking and better performing carpet over the years.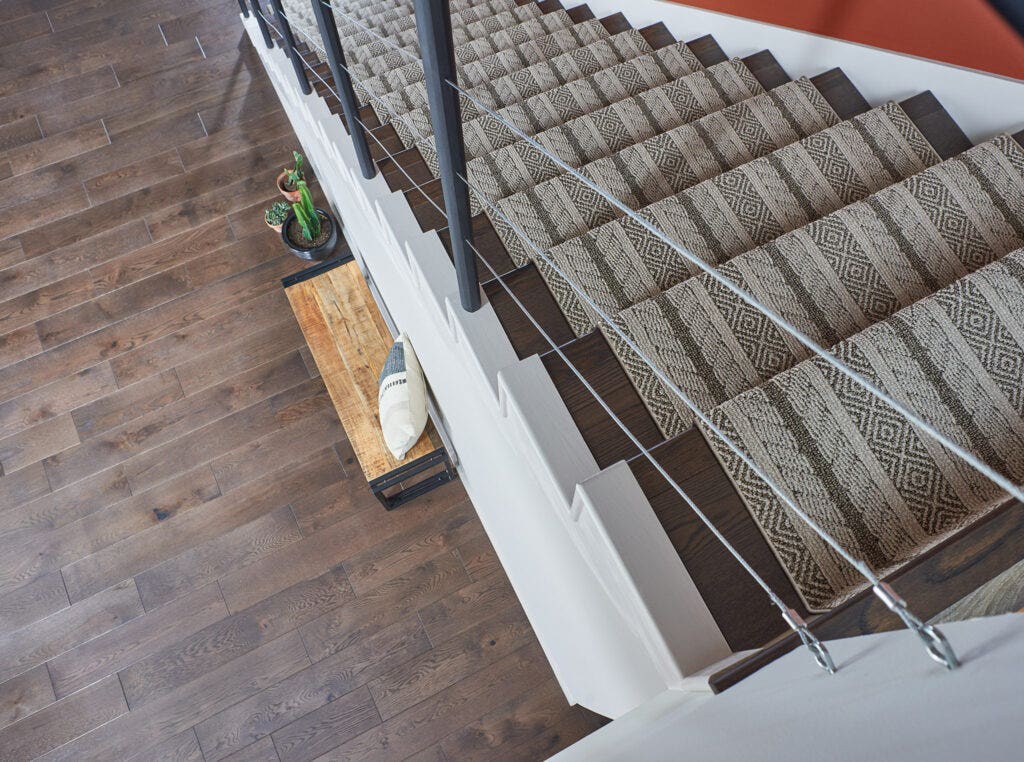 Tile or Stone
Have fun playing around with tile or natural stone for that unique, customized look. There are so many different materials, textures, shapes and colours to choose from and even be mixed and matched for different looks! Not only are tile and stone beautiful, but they are also extremely durable, waterproof and resistant to wear and tear. For a fun and unexpected look, use decorative tiles on the stair riser, it is sure to create an interesting visual that will wow your guests.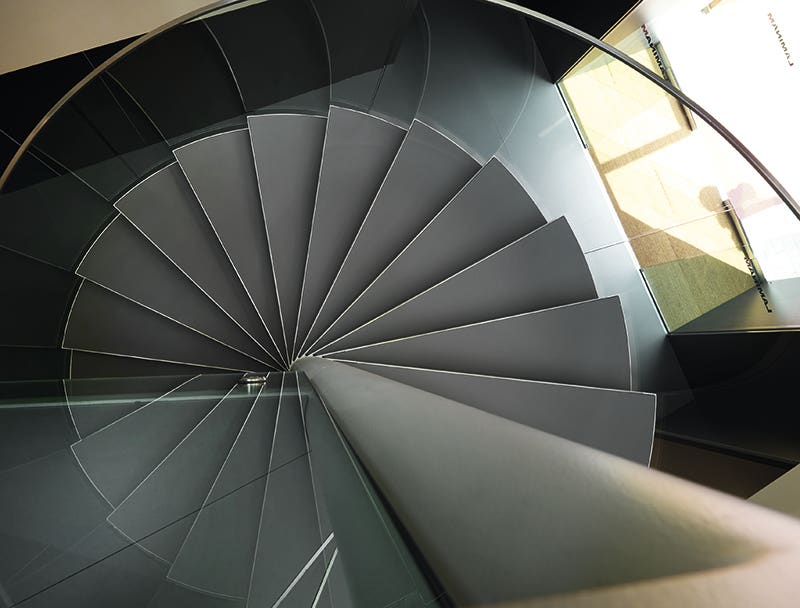 Laminate
Laminate is more versatile, easier to maintain, and won't show wear and tear the same way as hardwood or carpet. Get a wood or natural stone look without the sticker shock of real hardwood or stone!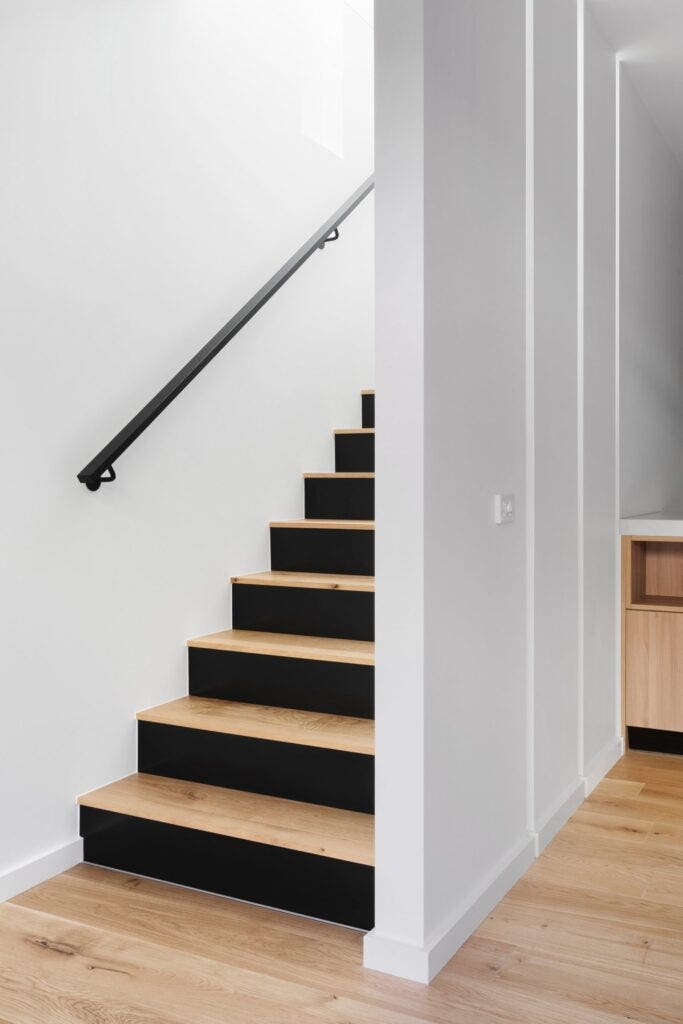 If you're looking to update the flooring on your stairs, we can help! Contact us today for a free estimate and free in-home measurements, or stop by one of our showrooms to speak to a flooring expert.