You have decided you're ready for new floors in your home, now the question is, do you purchase your new floors from a flooring retailer or a home improvement store? To help you answer that question, we will give you four convincing reasons why you should go with a flooring retailer, like Nufloors ?.
Selection
A flooring retailer will have a much larger selection of floor covering options for you to browse on their showroom floor, and even more they have access to at the touch of their fingertips. They also update their selection more often with the latest, on trends and popular styles that are tailored to specific needs.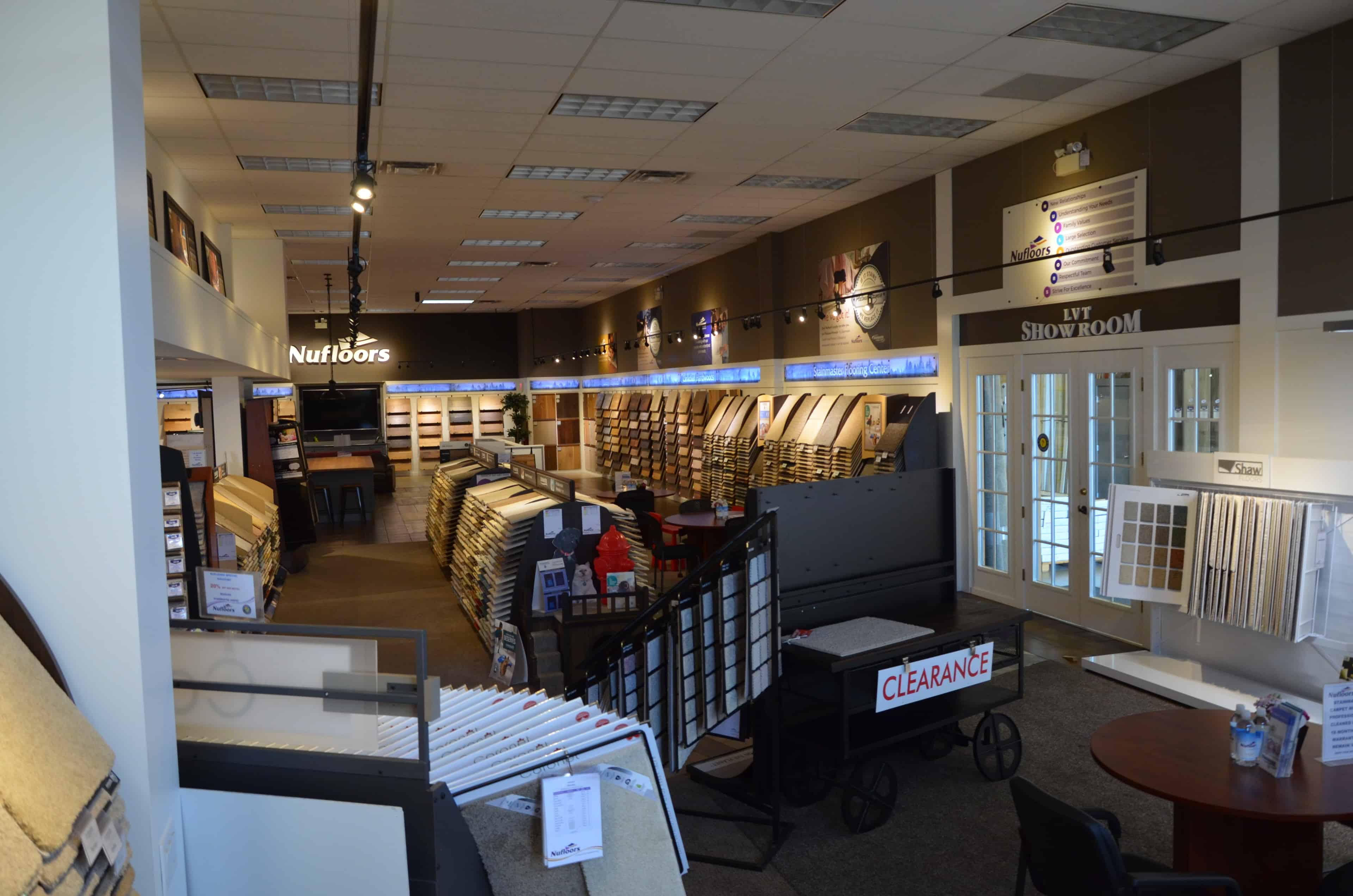 Installation
Flooring retailers work directly with knowledgeable and skilled flooring installers that are often licensed or certified professionals. Therefore, you avoid the challenge of finding your own reliable and reputable installer. Professional installation is key to long lasting floors.
Specialized Knowledge
Sales staff at a flooring retailer will be a lot more equipped with knowledge over a home improvement store staff member. A staff member at a home improvement store must be knowledgeable on all things home improvement, from refrigerators, lighting, paint and many more topics. Because they do not specialize in flooring like the sales staff at a flooring retailer, their knowledge will be limited.
A flooring retail staff member will be able to take the information you give them, based on your lifestyle, décor and household traffic, and provide their best recommendation for your needs. They will be able to educate you on the types of flooring to consider based on home décor, attention to climate and where in the home it will be installed. You will receive more one-on-one time with a flooring retail staff member, who will not be in as much of a hurry as a home improvement staff member, who may be responsible for inventory, stocking or cashiering.
Warranty
Warranty may be biggest pro of going with a flooring retailer. Some home improvement stores may offer warranties to entice you to buy. However, flooring retailers offer excellent warranties for several years along with repair policies.  They will also fully explain the product warranty offered by the manufacturer.
It is a big decision choosing new flooring as it is a large investment and you want it to last for years to come. That being said, it is worth investing more time and money upfront to avoid running into common problems down the road that could end up costing you more in the long run.