Texture has emerged as a top trend this year and not only just for hardwood, but across the board in the hard surface category. Every great interior design includes texture and what better way to incorporate it throughout your home then with your flooring? Homeowners want a floor that has an aged and worn appearance but also provides the same unique texture and feel. Scrapes, knots, wirebrushed, you name it, people want it.
The different textures we will be discussing are often mistaken for one another. So, it is important to understand how they are all different in that they have a unique style, character, and distinguishing qualities that set them apart.
What is the Difference?
Handscraped
This look features long, ingrained scrapes and has a high variation between planks. This makes each plank look handcrafted, unique, and rare. It is the perfect backdrop for an industrial kitchen or any rustic design with a ton of character.
Handscraped flooring results in a timeless and expensive look, making it a go to for younger and more established homeowners. For a truly finished look that is guaranteed to add value to your home, handscraped flooring is a great option that will stand the test of time.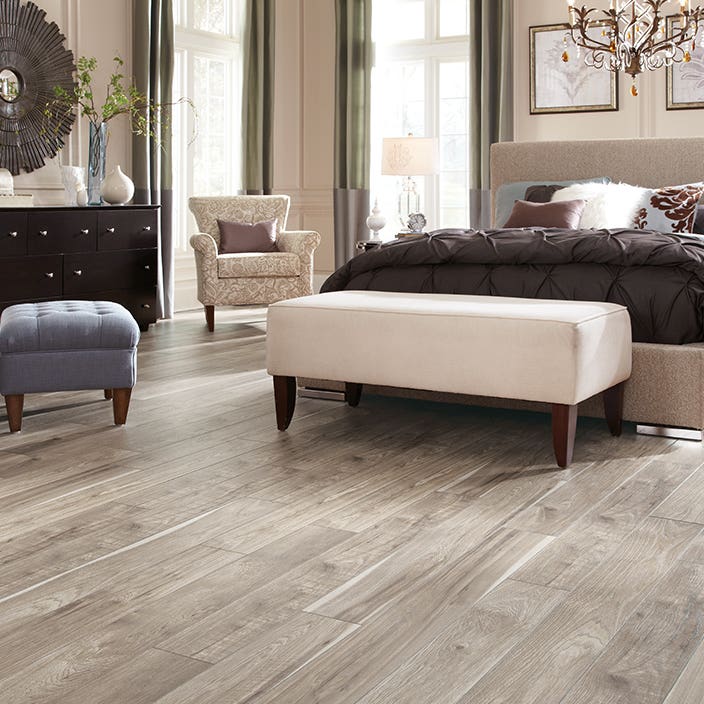 Wirebrushed
Wirebrushed has the appearance of exposed wood on the surface. This is done by showing subtle yet intentional wire scratches. Although, these imperfections are more consistent and smoother than handscraped or distressed flooring.
Homeowners are loving the weathered look because it adds character to your home without it looking unfinished. Another bonus is that it helps hides scratches that will ultimately happen and every day wear and tear if regular cleaning and maintenance is not your thing.
2017 was the year for the wirebrushed look however, as the trend continues toward imperfections and character, distressed looks and to lesser extent handscraped looks are taking it's place. That being said, wirebrushed flooring will always have a place in the kitchen thanks to its ability to hide dirt and messes.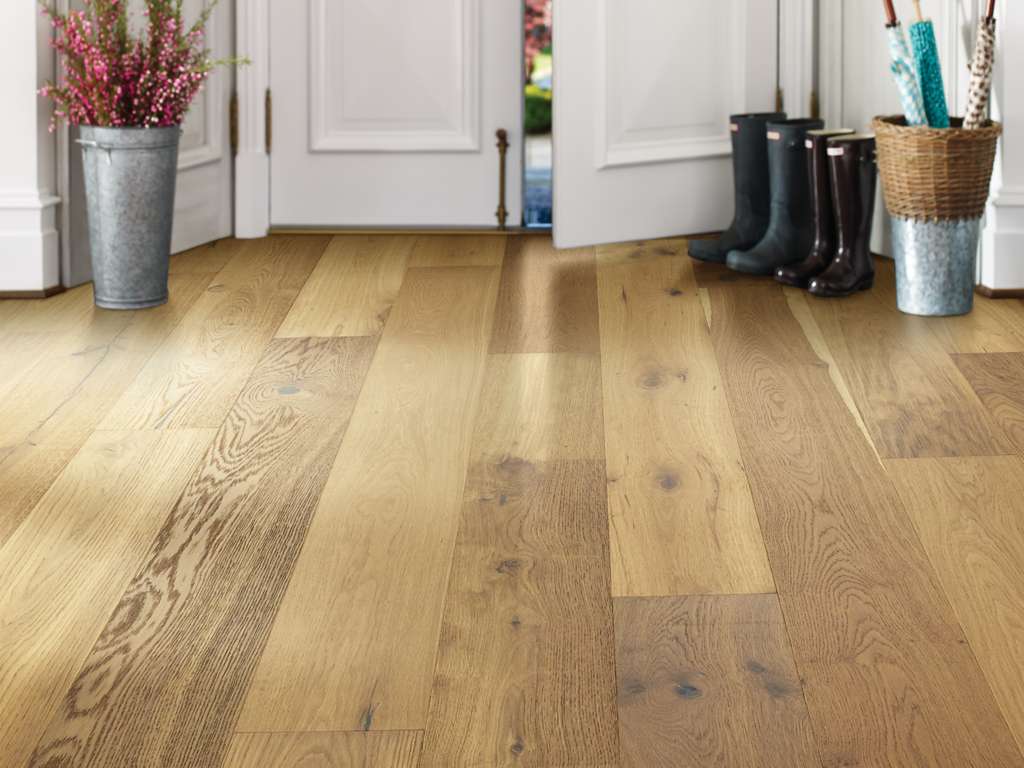 Distressed
Distressed floors have a whole lot of character! Often mistaken for handscraped, distressed floors look like they have been through a lot of wear and tear. They have an antique look through the appearance of scrapes, burns, knots, wormholes and more.
The best way to understand the difference between distressed and other flooring textures is through a jean analogy. For instance, wirebrushed floors are like your traditional, everyday pair of jeans. They don't scream individuality, there is not a whole lot that sets them apart or makes them different, they are just pretty average. Distressed floors on the other hand are your extra special personality pair of jeans! The jeans that always make you stand out in the crowd.
For a historic, envy-inducing design, distressed floors are the way to go. They pair perfectly with a farmhouse design, brick walls, stacked stone and practically every other popular interior design trend you can think of.