White oak hardwood floors have proven to be a timeless and stylish, yet modern option for homeowners over the years – and for good reason! To find out why white oak flooring is growing in popularity, we are sharing the benefits of this durable and versatile flooring option.
Durability
Based on the Janka Hardness Scale, solid white oak hardwood has a higher rating than its counterpart, red oak. This hardness rating makes it resilient to dents and gouges.
Style
Colour
This choice comes down to your aesthetic and preferences. Whether you are going light or dark, the pores of white oak are great for absorbing the applied stain, resulting in nice rich hues.
Light Wood Tones: natural and muted tones are very popular right now. The raw, organic look of light wood helps create a relaxed atmosphere. The lighter tones are also better for reflecting light, which makes your space feel more open. It isn't all about the look either – light wood is better for hiding scratches, dents and dirt, meaning less maintenance.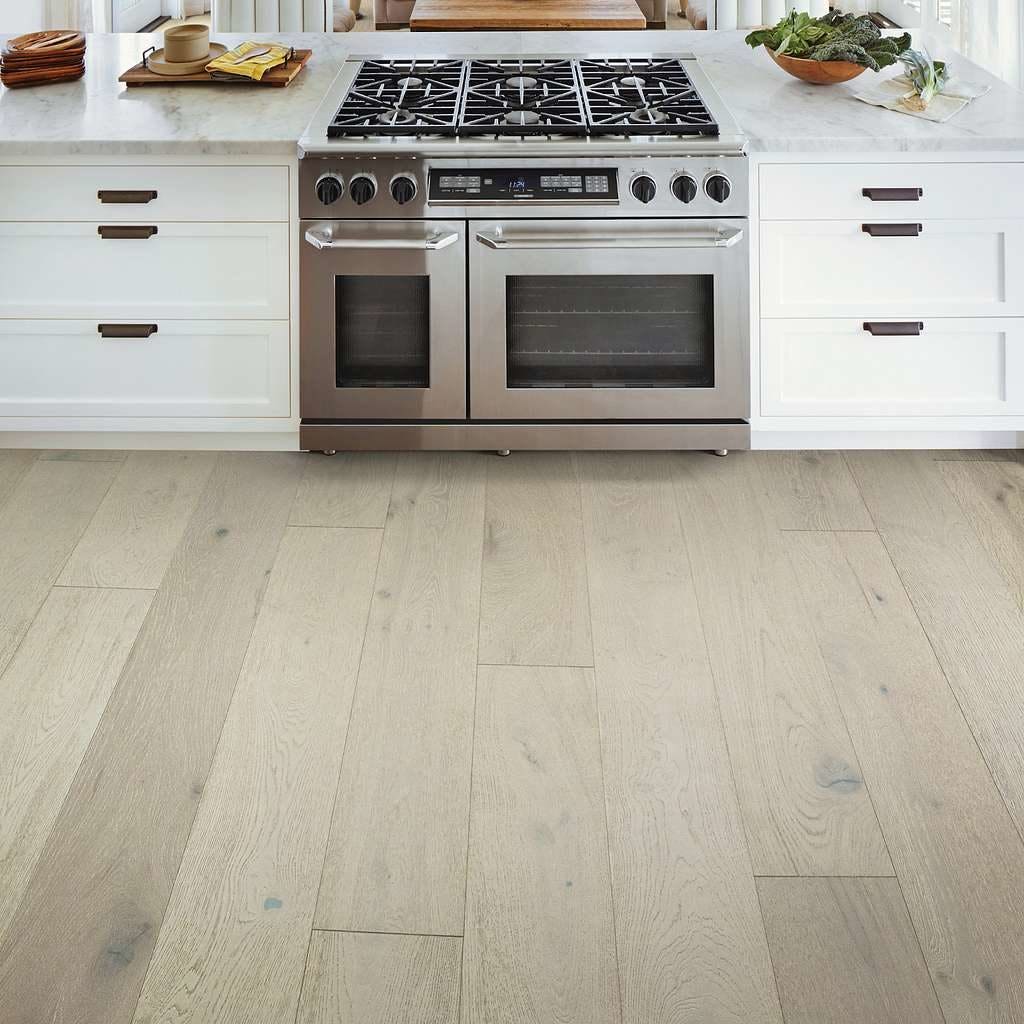 Medium Wood Tones: If you are looking for the perfect balance of light and dark, medium tones are the right fit for you. Medium tones tend to be more versatile and will pair perfectly with practically any design style.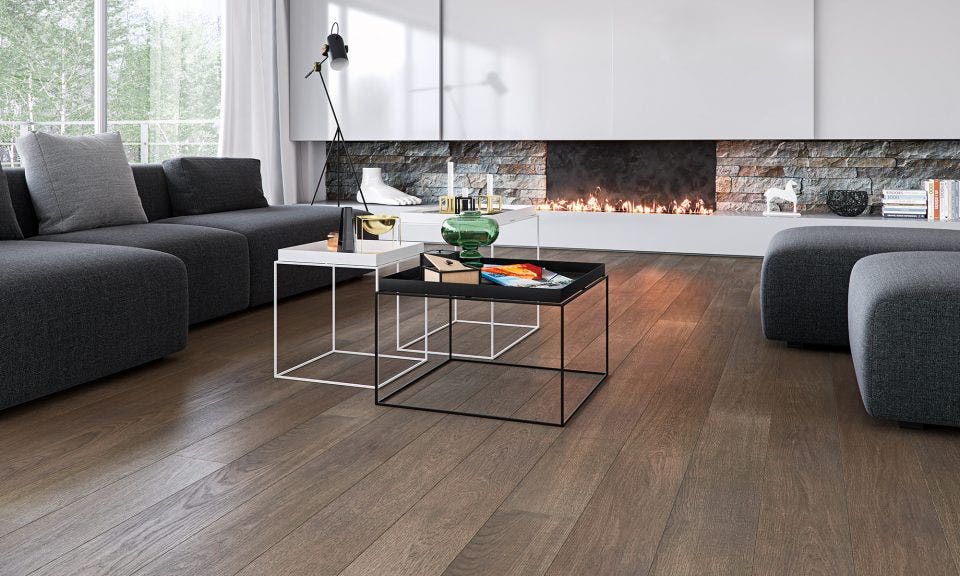 Dark Wood Tones: Looking to create a luxurious and elegant space? Dark wood tones are the way to go. Pair dark floors with contrasting white or light coloured cabinets, walls or furniture for a dramatic effect. The only downside to dark floors is that they will show dirt, footprints and scratches, so regular maintenance and cleaning is needed for long lasting, beautiful floors.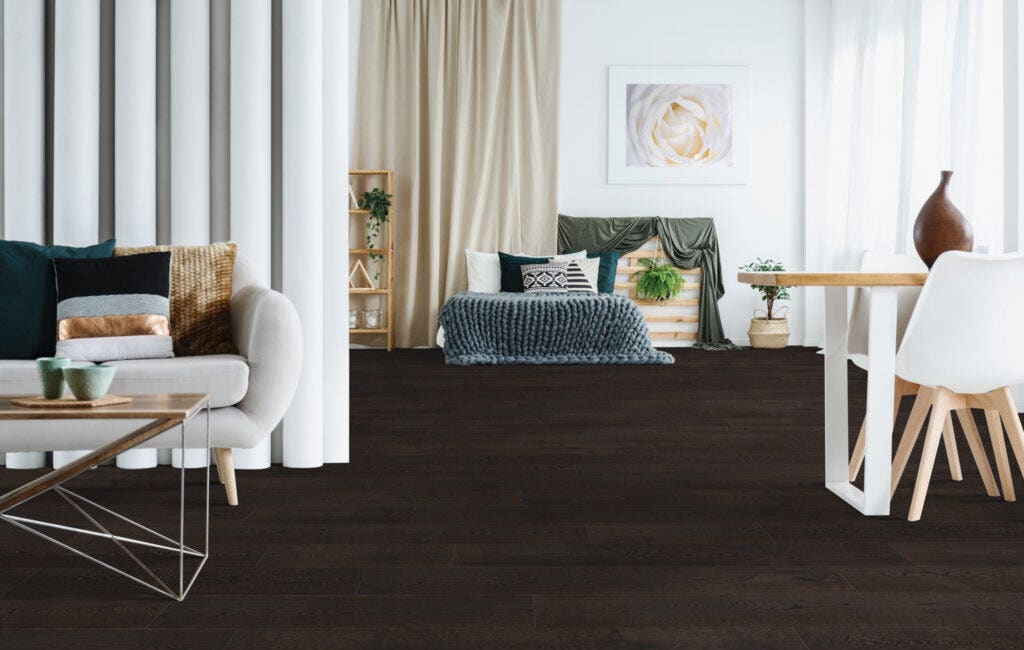 Texture
If you are on the market for a distressed floor, whether you are going for a modern farmhouse or a distressed look, white oak is one of the best options on the market. The rich grains and light tones naturally take on a variety of textures. Because it is more natural, it can be given more character through treatments such as wire brushing, saw marks, and hand scraping.
Water Resistant
White oak is a great option for kitchens because it is a closed grain wood, meaning many of the pores are plugged with Tyloses. What does that mean for your floors? It means that water and other liquids cannot penetrate your wood floor as easily as other wood species. White oak is not waterproof so it is important to clean up spills and accidents immediately to keep your floors performing their best.
No matter your style preference, if you're looking for flooring we're here to help! Contact us today for a free estimate, or stop by one of our showrooms to speak to a flooring expert.