Today's hardwood flooring styles now make it possible to live in harmony with your beautiful new hardwood floors and your beloved canine and feline companions.  When shopping for hardwood flooring you don't have to worry about the bubble above your head wondering about the havoc your pets can inflict on your hardwood floors.  That's because the finishes on hardwood flooring these days are tougher than ever.  Combine this with a low gloss or matte finish as this minimizes the appearance of scratches and you can enjoy the beauty of hardwood floors in your home.  Note that the higher the gloss level – the more the scratches will appear as the light reflects off of it.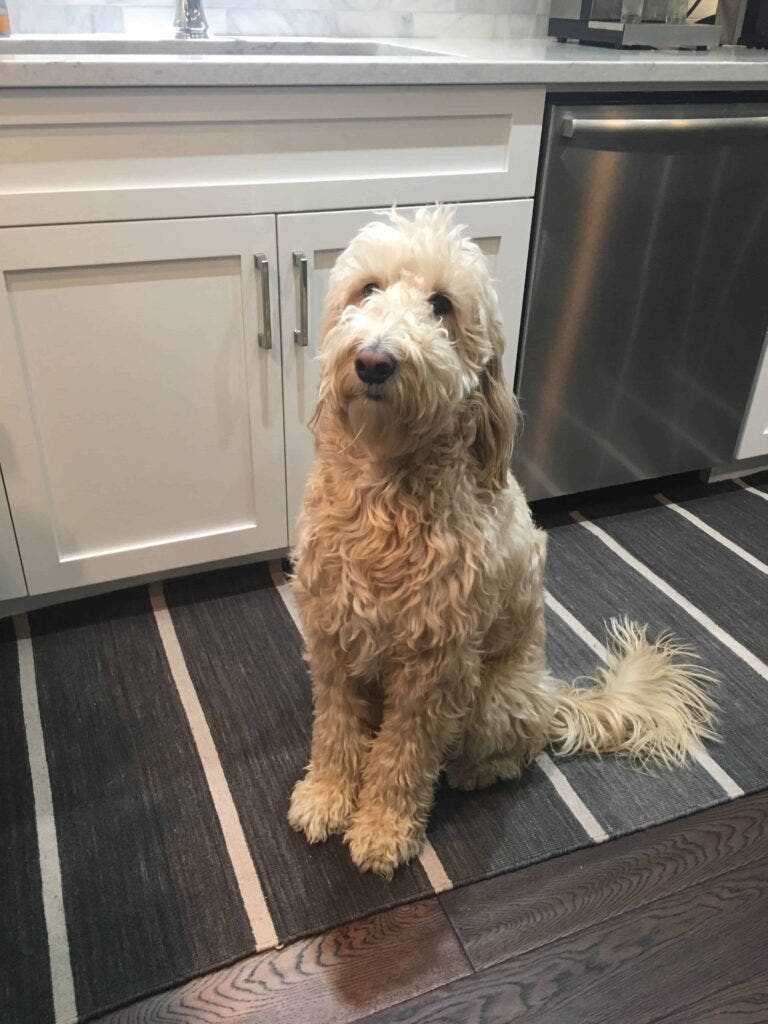 Other things to consider when shopping for hardwood flooring if you have pets in your home:
Choose a species of wood that is harder – this will lessen the chance of your pets, especially the larger ones, leaving marks on your floor. Refer to the Janka Hardness Scale.   The Janka Hardness scale provides a rating that measures a wood's resistance to dents, scratches and wear. The higher the Janka rating, the more resistant that particular wood is. For example, American Cherry has a hardness rating of 950, whereas Brazillian Cherry (Jatoba) has a hardness rating of 2350.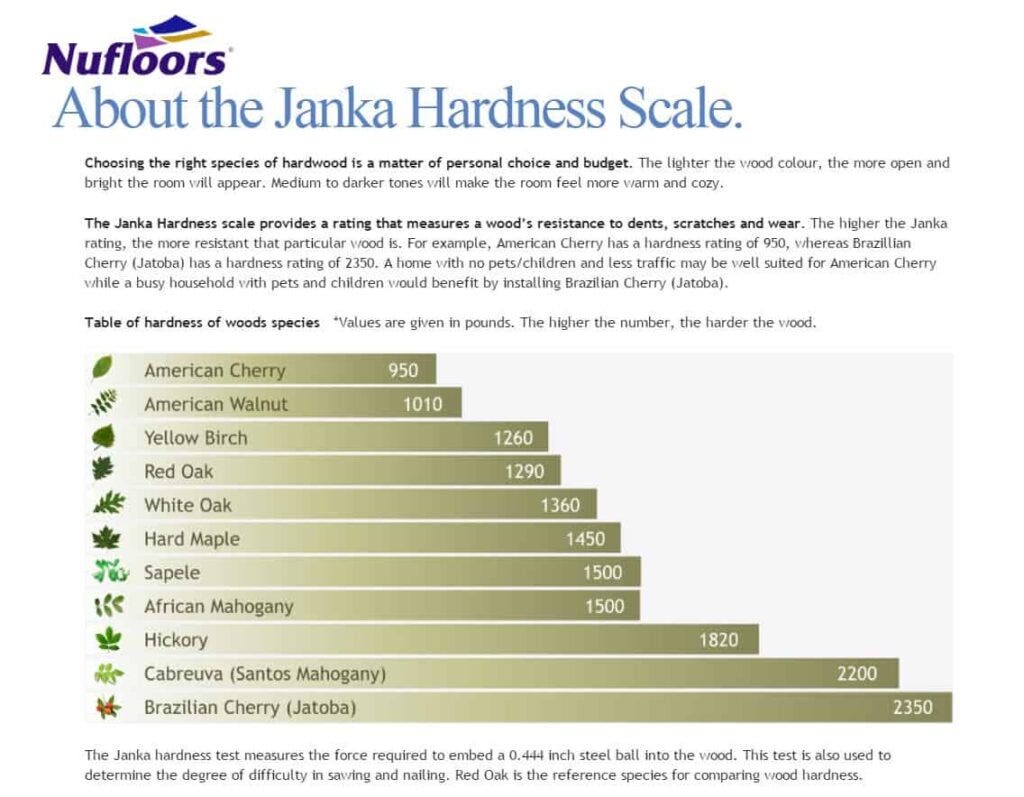 There are hardwood brands with tougher finishes that is harder to scratch and harder to wear through. It tends to be more expensive, but it is still a fraction of the cost of resanding a floor.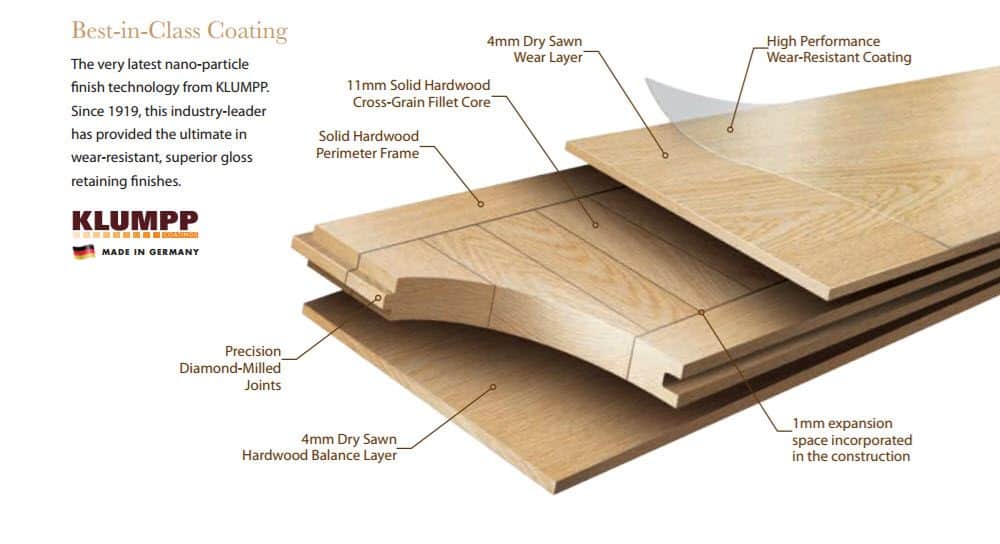 Best to stay away from the smooth finishes – using a textured hardwood floor will make little scratches or nicks harder to see as it will blend in with the wood grain. A textured hardwood would be your best choice as it will already show signs of wear and therefore will hide those scratches caused by your pets and everyday life.    There are hand scraped, wire brushed and etched hardwood flooring styles available.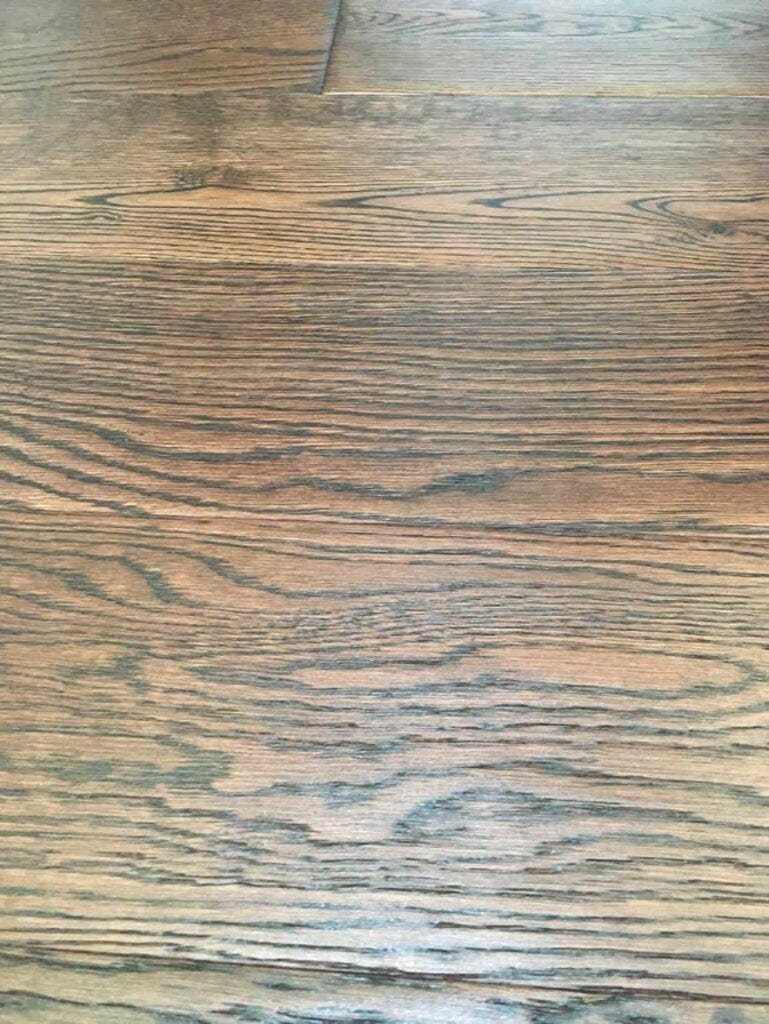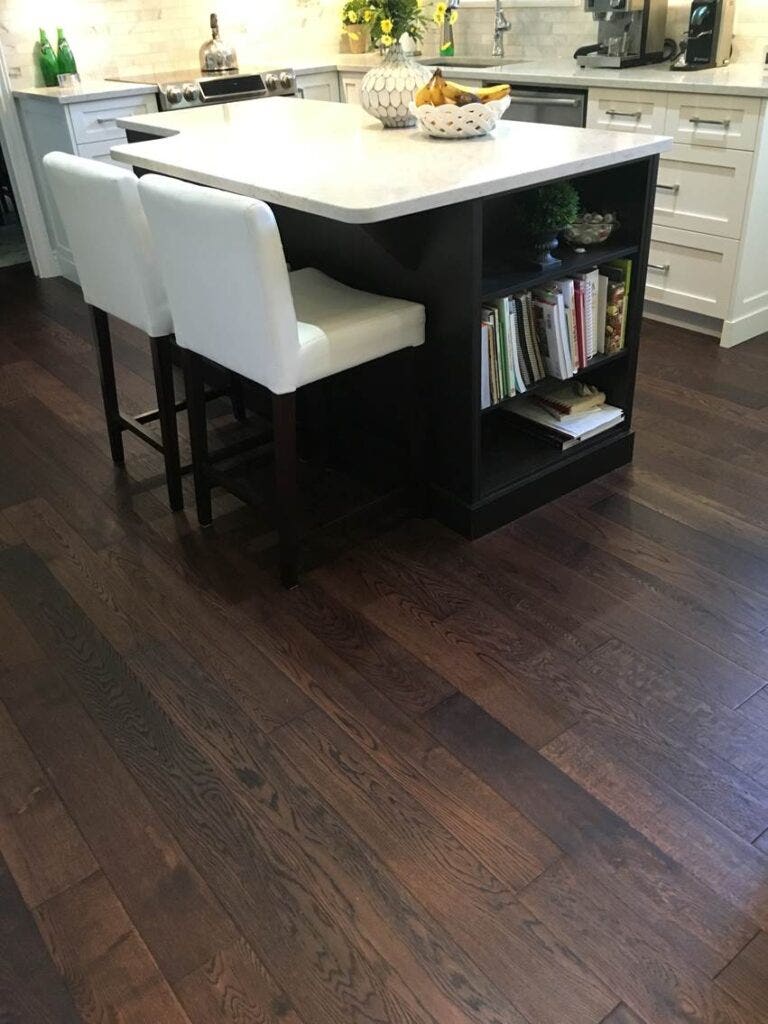 Lighter colours hide nicks and scratches better than darker hardwoods. Remember also that dark hardwoods show animal fur and hair more than the lighter hardwoods.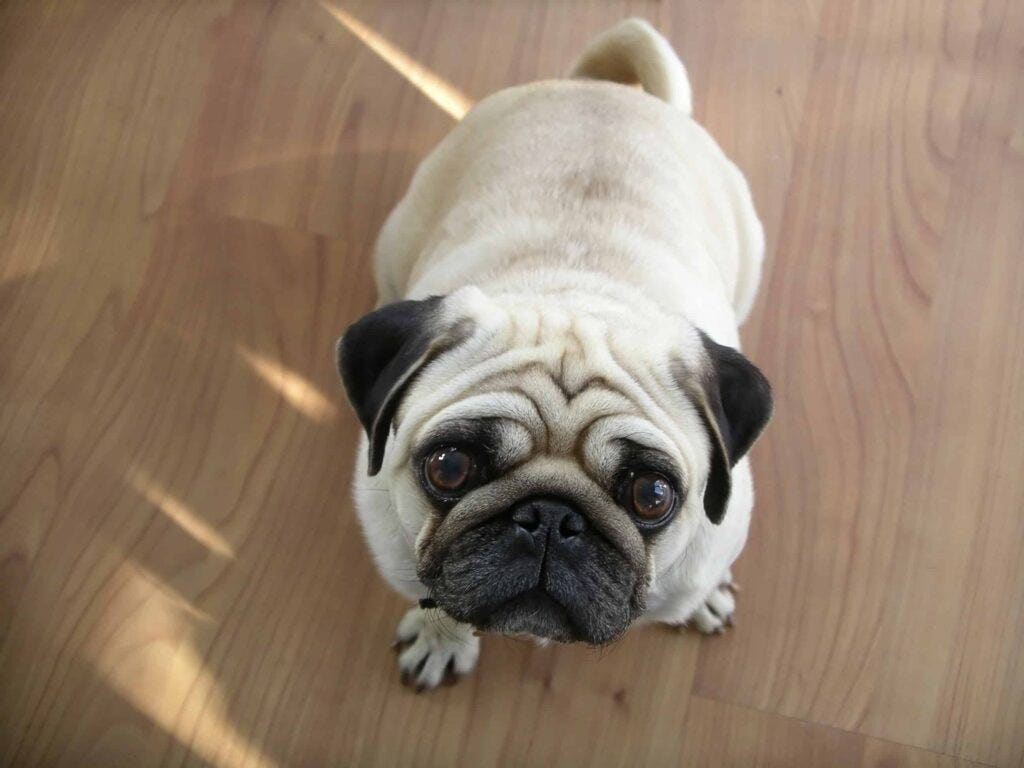 For those areas of your home that your pets frequent the most, consider adding a runner or an area rug to protect the hardwood floor.  Be mindful to keep you dogs nails clipped regularly as long nails can cause scratches, especially when they're excited. Use a waterproof mat under your pet's food/water bowls and ensure to wipe up any spills as soon as possible.  Use walk off mats near the doors your pets use to enter/exit the house to catch water, snow or grit that they may drag in.  Best to have a mat both on the outside and inside of your door.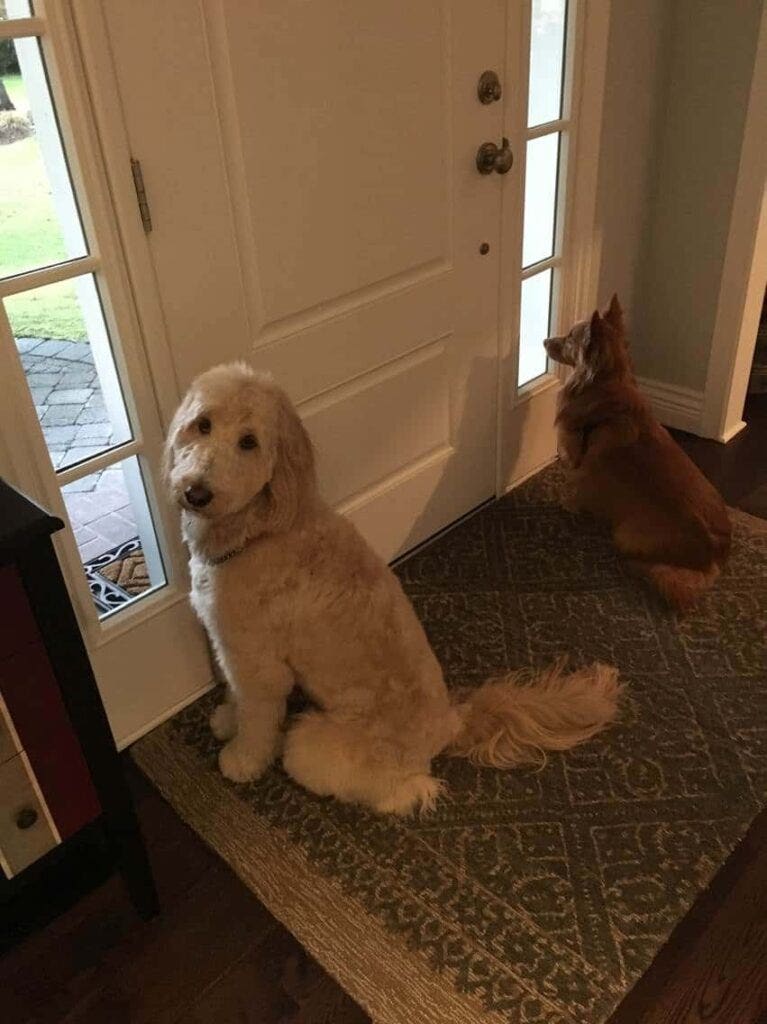 Tip:  If  you do get a scratch (it's painful when you get that first scratch on your hardwood floor – feels the same as when you get that first scratch on your new car!), consider using a MINWAX STAIN MARKER (can buy through amazon.ca or Home Depot).  It is not the perfect solution but it can help to minimize your scratches.  It is available in various colours/shades – choose one to best match your floor colour.

Amazon minwax link:  http://amzn.to/2idlJqc    home depot minwax link:  http://bit.ly/2jvKlH0
You no longer have to choose between your family pets and those beautiful hardwood floors you've always wanted.   It is possible to have both!  Visit Nufloors today to explore all of the best hardwood flooring options available today.