The latest trend that we are loving in bathroom design right now is the sleek and modern curbless shower. If you are planning a bathroom remodel or building a new home and considering a curbless shower, this guide is for you. We are sharing the pros and cons to help you decide if a curbless shower is the best option for your home.
Pros
Functionality
By eliminating the curb you make your shower more accessible. This is important if you live in a home with multiple generations or you often have elderly houseguests that come stay with you. Children can navigate a 4" curb with no problems. However, your mother or grandmother may have a harder time. It is nice to have a bathroom that accommodates everyone in the family. 
Say goodbye to the shower door
Not only are shower doors expensive they can be time consuming to clean. With curbless showers you eliminate the need for one. This alone is enough to convince some people to go curbless!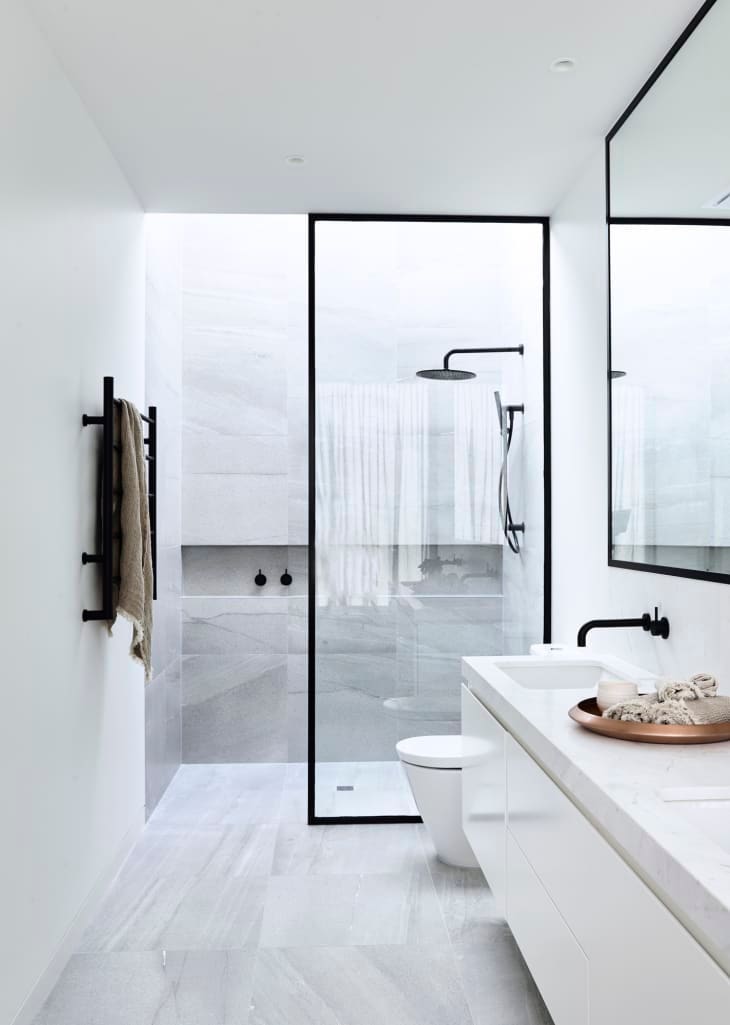 Easy to clean
Let's be honest, cleaning a small corner or alcove shower can be an awkward and difficult task. With a curbless shower, the space is open making it no problem to get in and clean. To make things even easier, consider a handheld shower head with a hose. If you opt for a glass enclosure, a squeegee is a great tool to have in your cleaning arsenal. Quickly squeegee the glass once you are done and you will not have to spend an entire afternoons scrubbing the water marks away.
Show off your design
The view of your shower is physically cut off when a shower is enclosed by a curb or door. With an open shower there are sight lines into the area which can showcase and show off a luxury or creative shower design. It also visually opens up the space and can make your bathroom appear larger. Think of all the new tiles and decorative wall panels available on the market. There are so many options for you to create a space that is beautiful and unique to your style so why not let it shine with a curbless shower.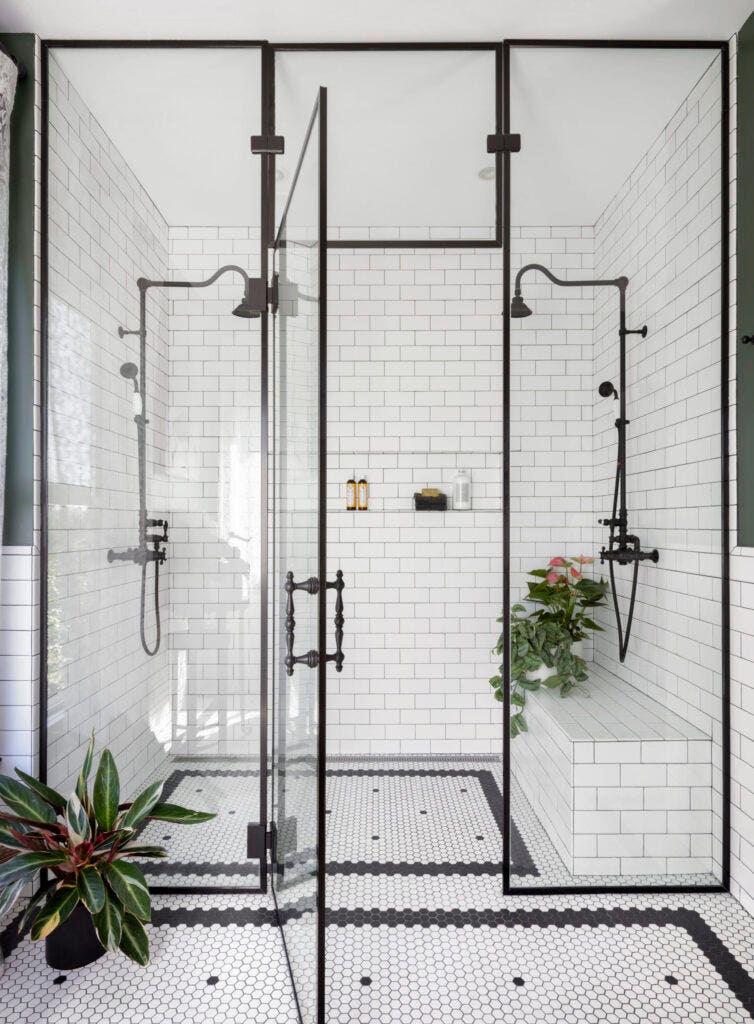 Great for small spaces
If you have your heart set on a curbless shower but are concerned your space is too small, do not fret, you do not need to live in a million-dollar home to enjoy a curbless shower. Whether your bathroom is small or large, a curbless shower will fit.
Cons
Less privacy
Curbless showers are open to the rest of the bathroom so they do not offer much privacy. If privacy is a concern, consider adding different design elements such as, obscure glass, glass blocks or curtains to minimize this problem.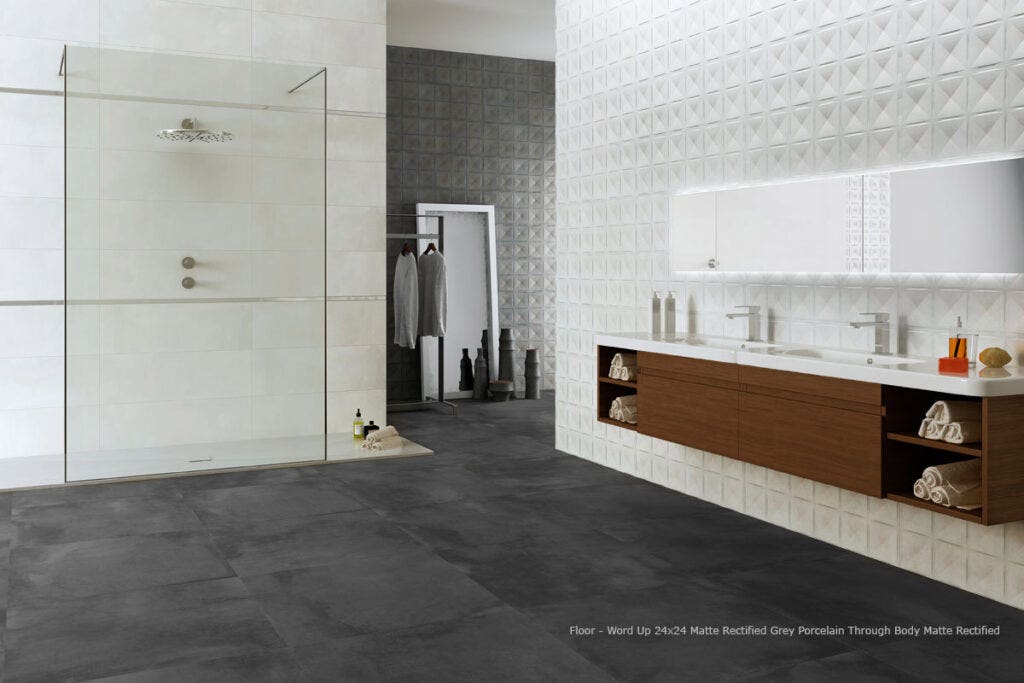 Water can escape
There is no curb to hold water in the shower, however there are some options to help limit the amount of water that escapes. The first option is installing a pivoting shower screen, which pivots inside and outside of the wet area. Simply pivot the screen inside while showering to help keep water in the wet area. The last option is to go with a rain head over a wall mounted shower head. Rain heads keep the water in a more concentrated area.
Heat escapes
Naturally, without a shower door, heat will escape, which is one of the bigger drawbacks. A way to mitigate this and keep your space warmer is by installing heated flooring.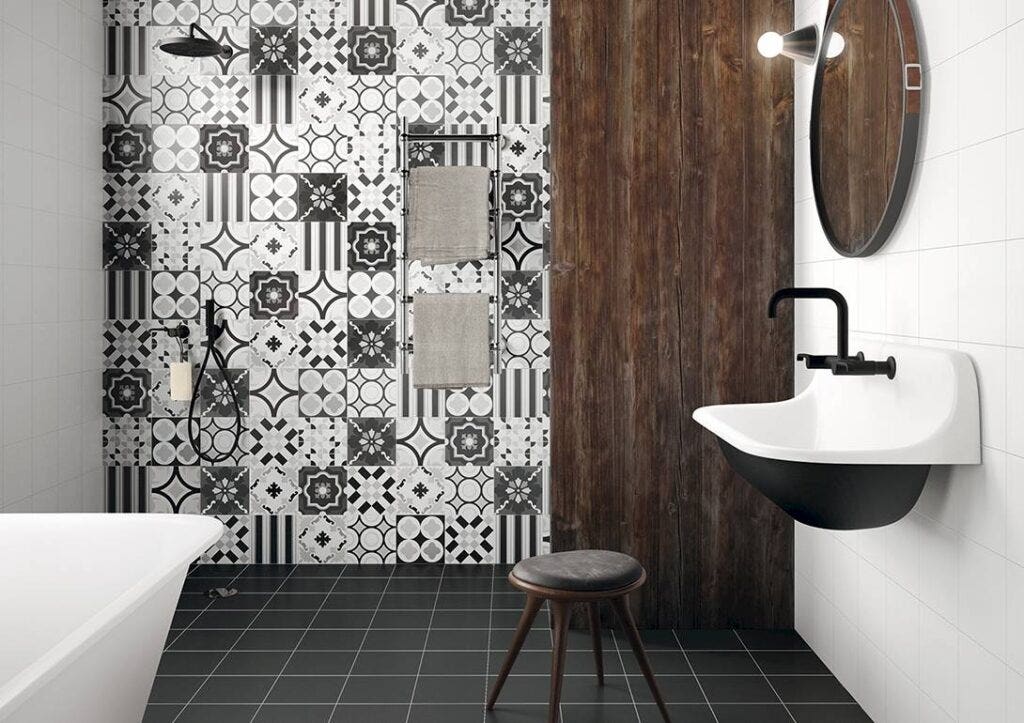 Logistics
This isn't as much of a concern for new builds as it is for renovation projects. Unfortunately, it is not as simple as tiling your entire bathroom and adding a shower head. Depending on the scope of the project and your local building codes, the floor where the shower will be may need to be lowered or raised to account for waterproofing and draining.
Designing the shower of your dreams
Whichever type of shower you decide to go with, Nufloors has the perfect tiles to bring your vision to life. Come visit one of our many locations and chat with one of our friendly experts!