A backsplash is designed to keep your walls protected from spills and splashes, but that doesn't mean it can not be fashionable at the same time. Keep in mind, a creative backsplash update can go a long way in revitalizing your space and giving new life to your kitchen or bathroom. A timeless classic is white subway tile, a staple in many homes! However, if you are looking to take your backsplash to the next level try one of these 3 subway tile alternatives.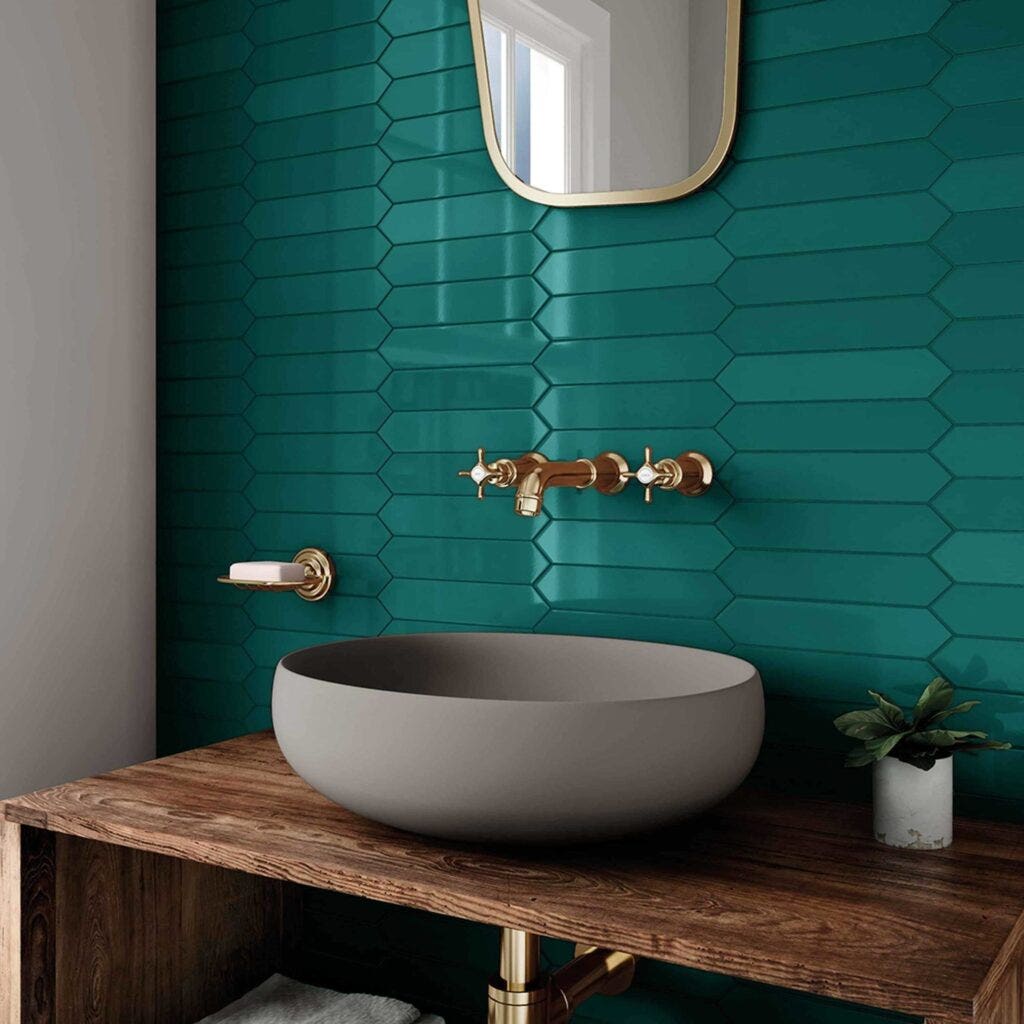 Bold colours are making a comeback and thankfully there are a number of ways to add colour to your backsplash. Love the look of subway tile but hoping for more pizazz in your design? Opt for a coloured subway tile that matches your design. Another option that is all the rage right now (and for good reason) is pre-patterned tile to effortlessly add colour and character to your space.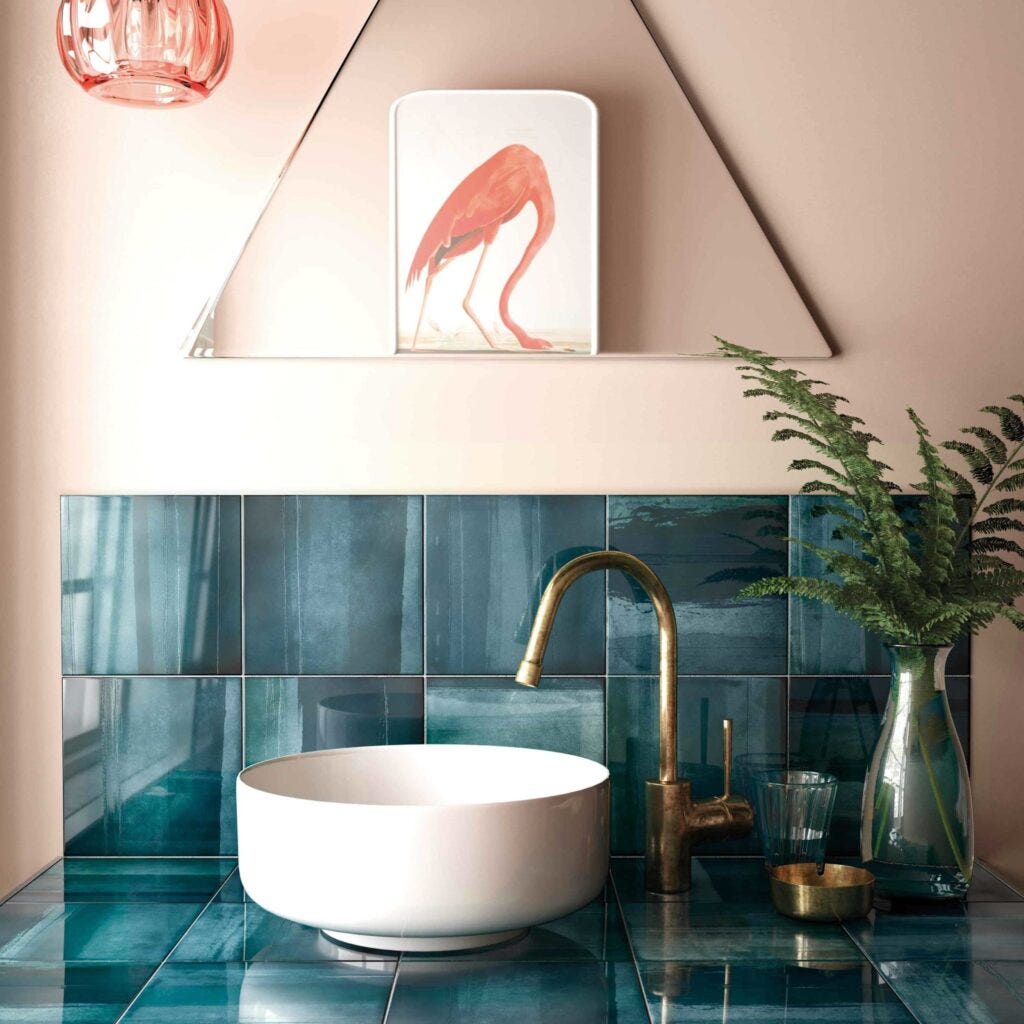 2. Get Creative with Penny Tile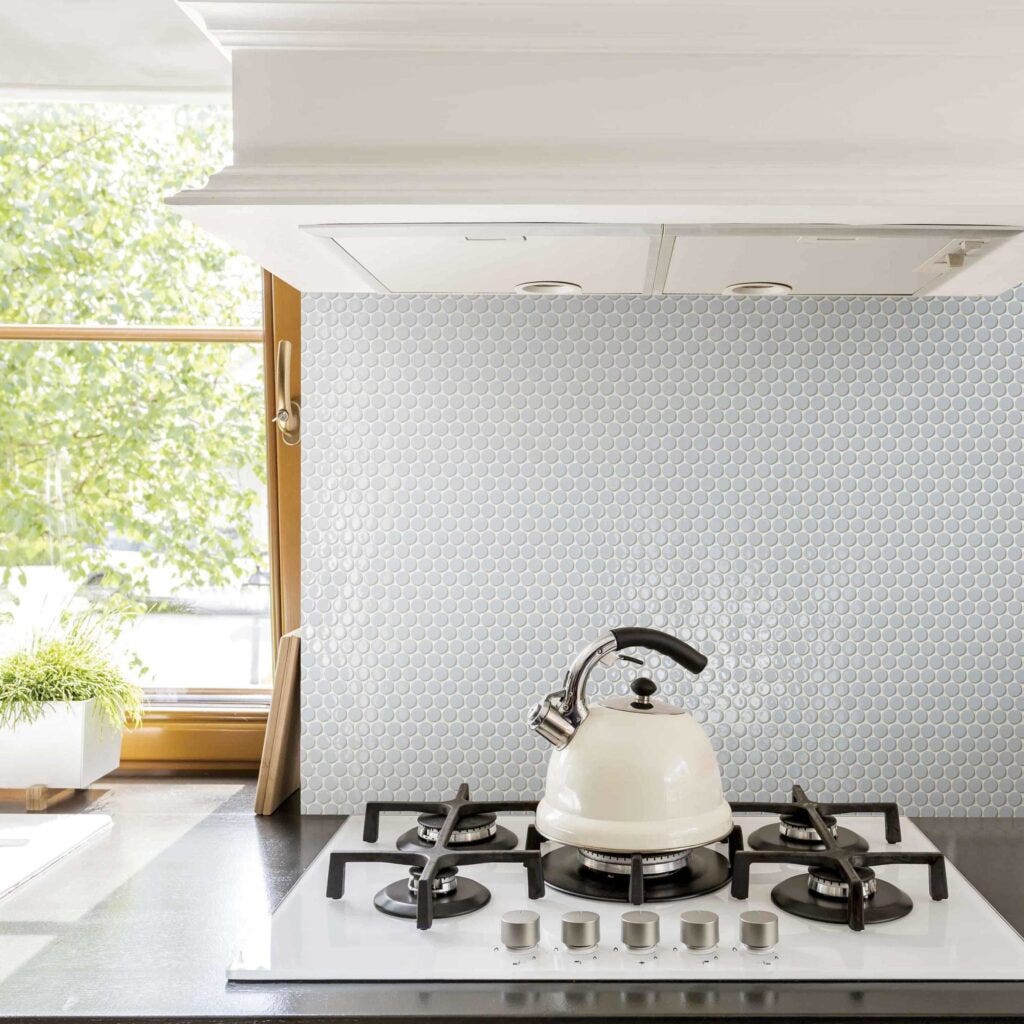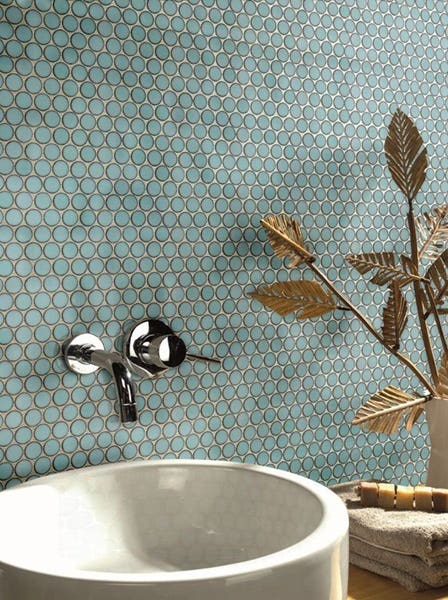 Using penny tile is a great way to add texture and shape to a room. It is also great for customizing as you can use different colours and shades to create a unique pattern. A room lacking flair will certainly shine when you go with penny tiles.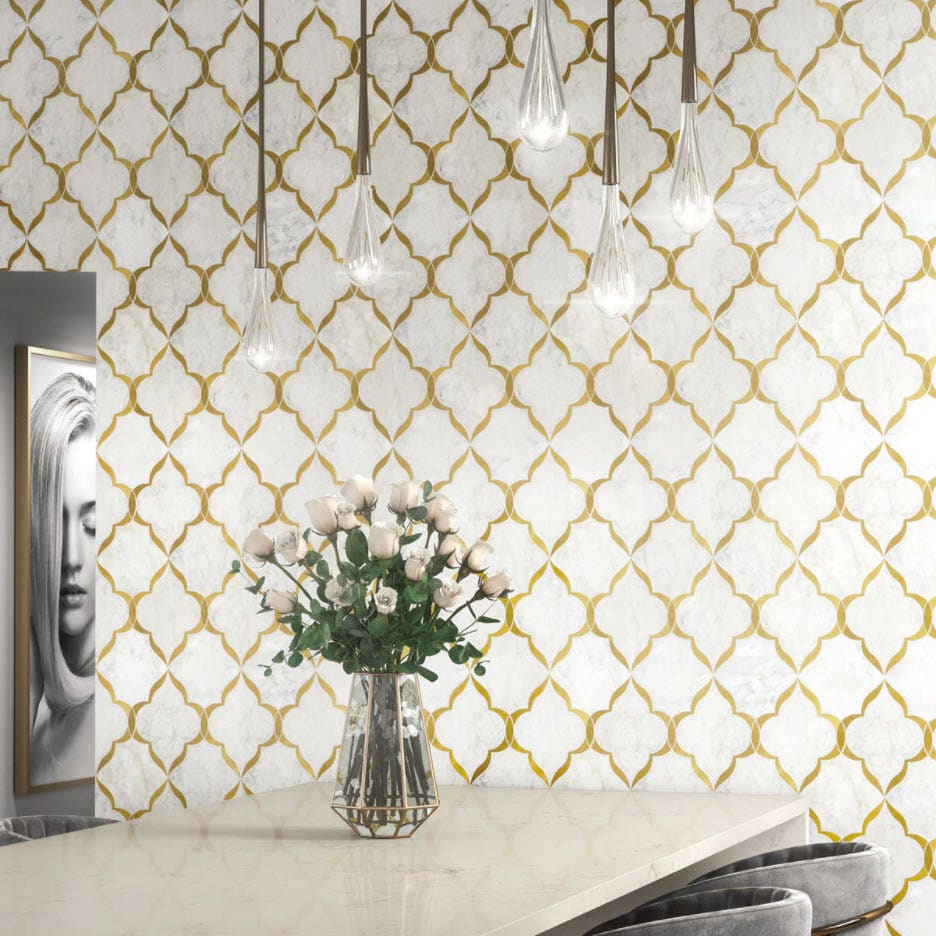 3. Mesmerize with Waterjet
When it comes to a design-focused backsplash, waterjet tiles cannot be beat. They are eye-catching and elegant thanks to the combination of materials that are used to create the tile. Natural materials like stone are combined with unique materials such as metal or mother of pearl, giving it that luxe look.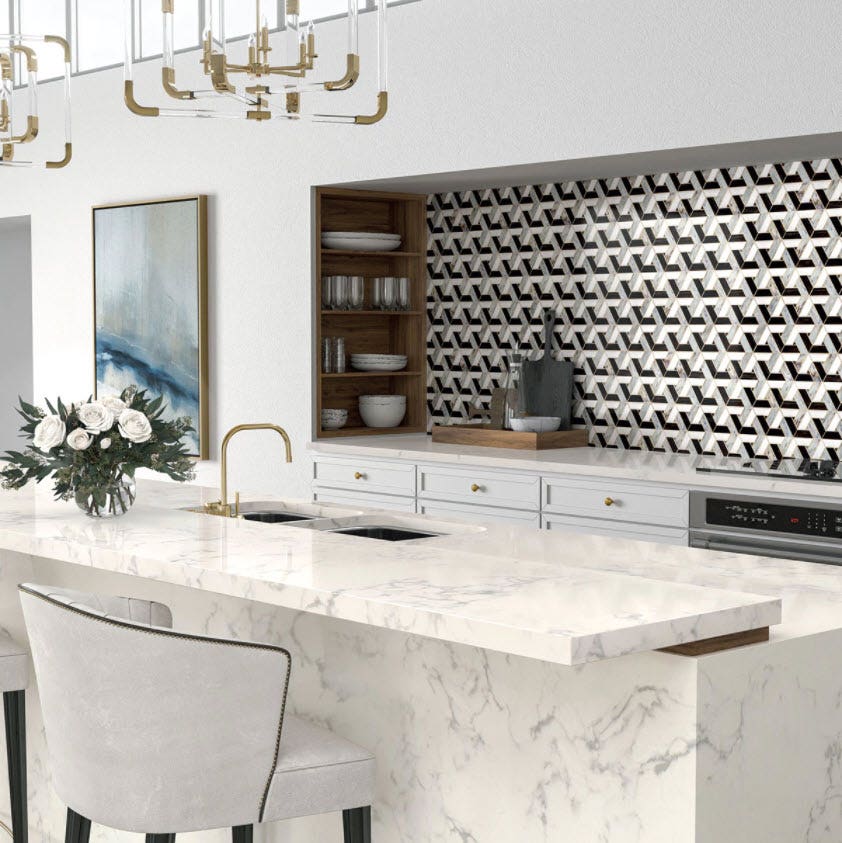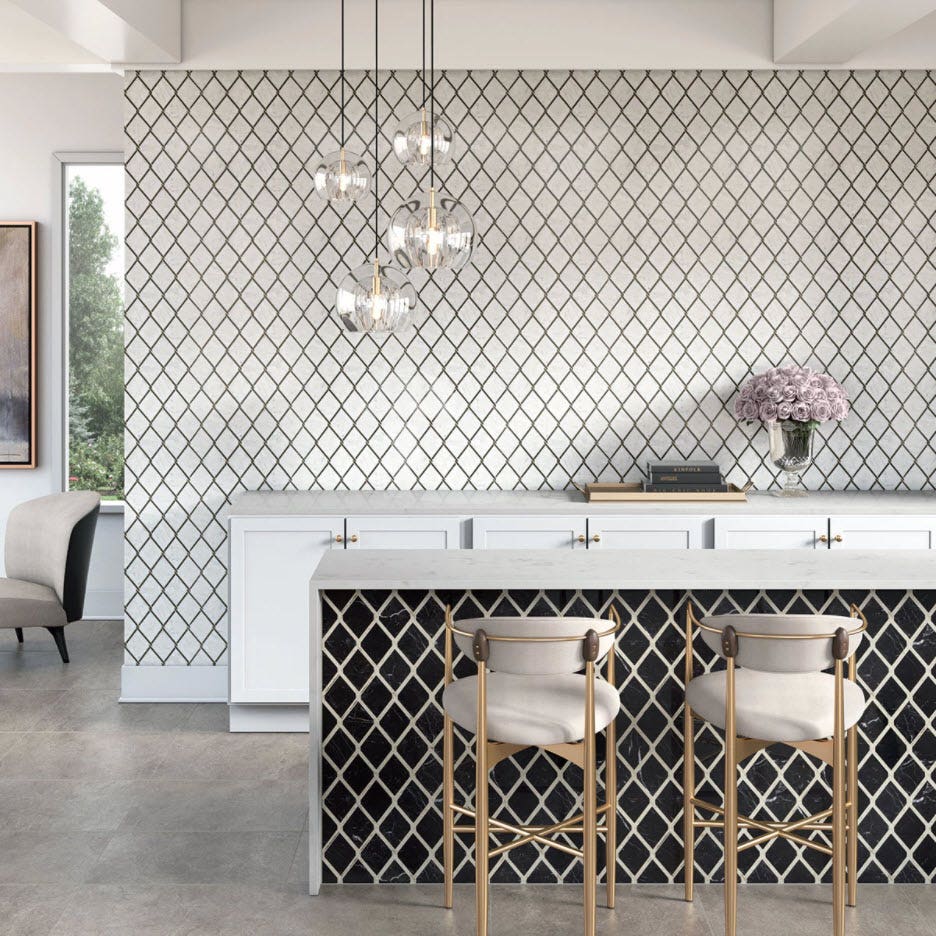 If you're looking for inspiration, we can help! Contact us today for a free estimate, or stop by one of our showrooms to speak to a tile expert.