What is rigid core flooring? Rigid Core Vinyl Flooring is an engineered vinyl floor that has an enhanced rigid core construction for dimensional stability. A rigid core vinyl will be a solid plank that has less pliability, giving it a sturdy feel to install and under foot.
Rigid core flooring is one of the latest trends in flooring and home design. Not only is rigid core flooring stylish but it is also relatively affordable. However, there are two main types of rigid core flooring to choose from, SPC and WPC flooring. Each option comes with its own pros and cons that homeowners should be aware of before choosing between the two.
SPC vs. WPC
Stone Plastic Composite (SPC) and Wood Plastic Composite (WPC) are quite similar. Where SPC and WPC differ is the core layer.
In SPC, the core is made up of natural limestone powder, polyvinyl chloride and stabilizers.
WPC flooring is comprised of recycled wood pulp and plastic composites. Both of the core layers in SPC and WPC are completely waterproof.
Besides the core, these two types of vinyl flooring have the same makeup of layers. From top to bottom, the construction of rigid core flooring is as follows:
Wear Layer: This layer is thin and transparent, which provides resistance to scratches and stains.
Vinyl Layer: The vinyl is durable and strong. It is also the layer that the pattern and colour is printed on.
Core Layer: The waterproof layer that is made with either stone plastic composite or wood plastic composite.
Base Layer: EVA foam or cork forms the base of the plank.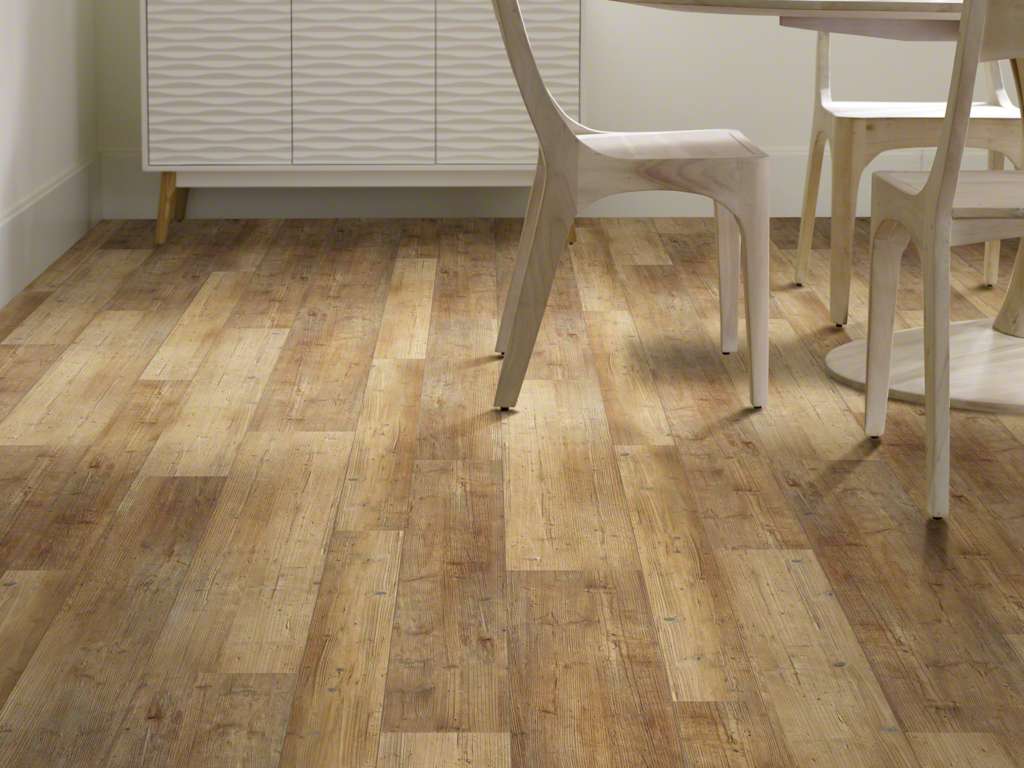 Similarities
Durability: SPC floors are denser and more resistant to major impacts. However, both types are scratch and stain resistant, hold up well to wear and tear in high-traffic areas. If durability is a concern, look for planks with a thicker wear layer.
Waterproof: Both flooring types feature a waterproof core, which helps prevent warping when exposed to moisture. Both types of floors can be used in areas that moisture sensitive floors are not typically recommended such as bathrooms, kitchens, laundry rooms and basements.
Easy Installation: SPC and WPC floors are designed to be installed on top of just about any type of subfloor or existing floor. Avoid the messy glues as the planks easily attach to each other and lock into place.
Style Options: There is a huge range of style options with both SPC and WPC. Available in just about any colour and pattern as the design is simply printed onto the vinyl layer.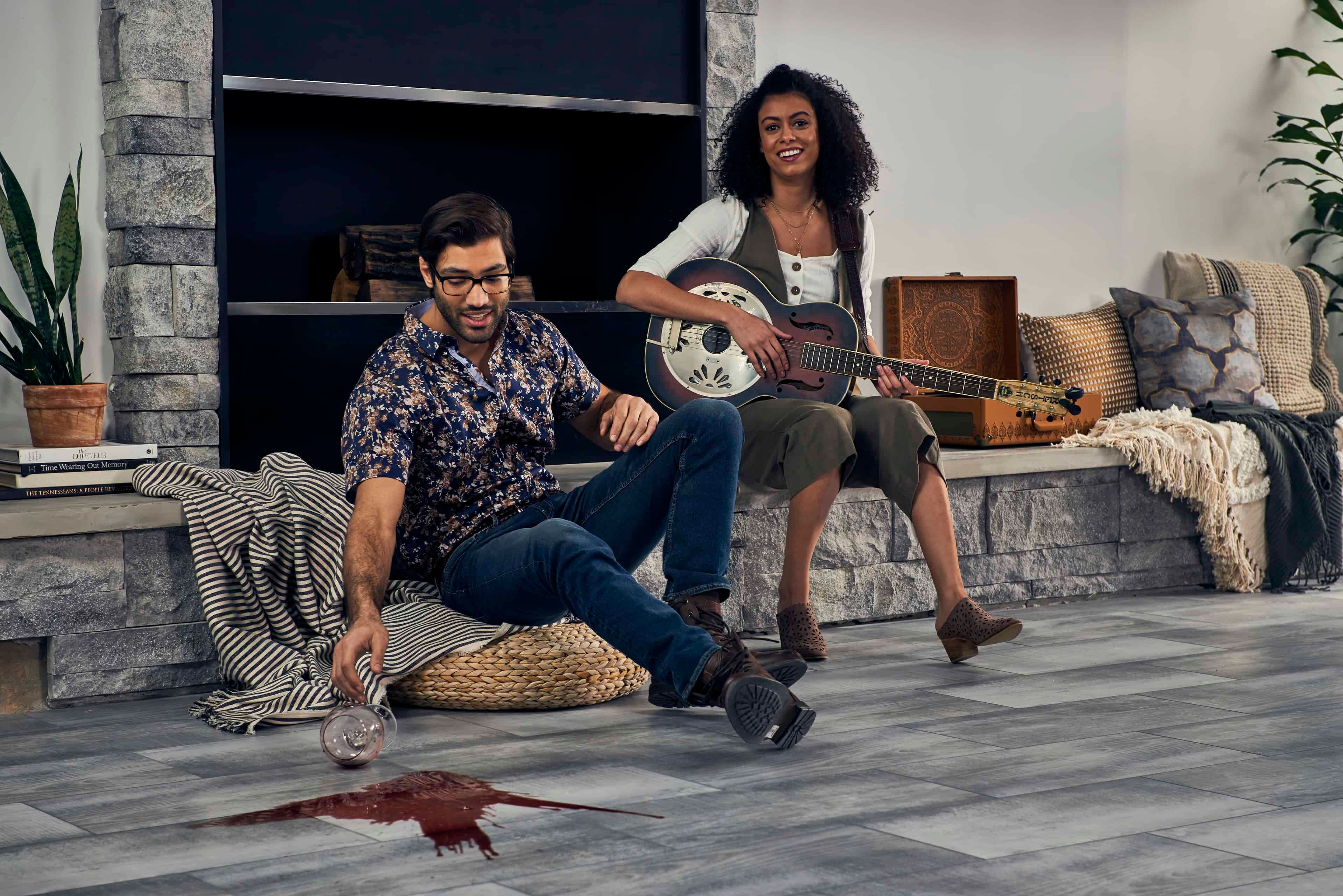 Differences
Thickness: Generally, WPC has a thicker core at about 5.5 to 8 millimetres. SPC floors usually have a thickness between 3.2 and 7 millimetres.
Foot Feel: Because of the thicker core, WPC has the advantage over SPC. The thicker core makes it feel more stable and cushioned underfoot. It also adds insulation and helps keep the floor warm.
Sound Insulation: Again, thanks to the thickness, WPC is superior. The thickness helps absorb the sound so it's quitter when walking.
Durability: SPC has the advantage over WPC when it comes to durability. That is because SPC is considerably denser than WPC floors. SPC is therefore better for resisting damage from impacts or heavy weights.
Stability: Both SPC and WPC can be installed in any room with moisture exposure or temperature fluctuations. SPC floors tend to offer superior performance when it comes to temperature fluctuations. The denser core of SPC helps make it more resistant to expanding and contracting over WPC floors.
Price: SPC floors is the more affordable option, however, don't make your choice on price alone. Consider all of the benefits and disadvantages of both options to ensure you are selecting a floor that suits your needs.