As a home owner interested in tile as a floor covering option, it is important to know the difference between porcelain and ceramic tile. Many of us use the terms interchangeably, however our salespeople would argue a world of difference between the two. To help you decide which tile is best suited for your application we have put together this list of differences between porcelain vs. ceramic.
Porcelain and ceramic are in fact manufactured differently and behave accordingly based on installation, still there are only slight differences. The number one difference is having to meet a certain water absorption criterion. Therefore, we can say porcelain is more impervious compared to ceramic, which is more susceptible to water infiltration.
Before getting into the differences it is important to understand how they are the same. Ultimately, porcelain and ceramic tile come from the same general tile family called ceramics. When compared to other types of tile such as quarry tile, glass tile, or natural stone we can consider porcelain and ceramic close cousins. Manufactures give the "porcelain" or "ceramic" classification to tiles that have certain qualities. It is a way of branding and certifying products to help consumers know exactly what they are getting.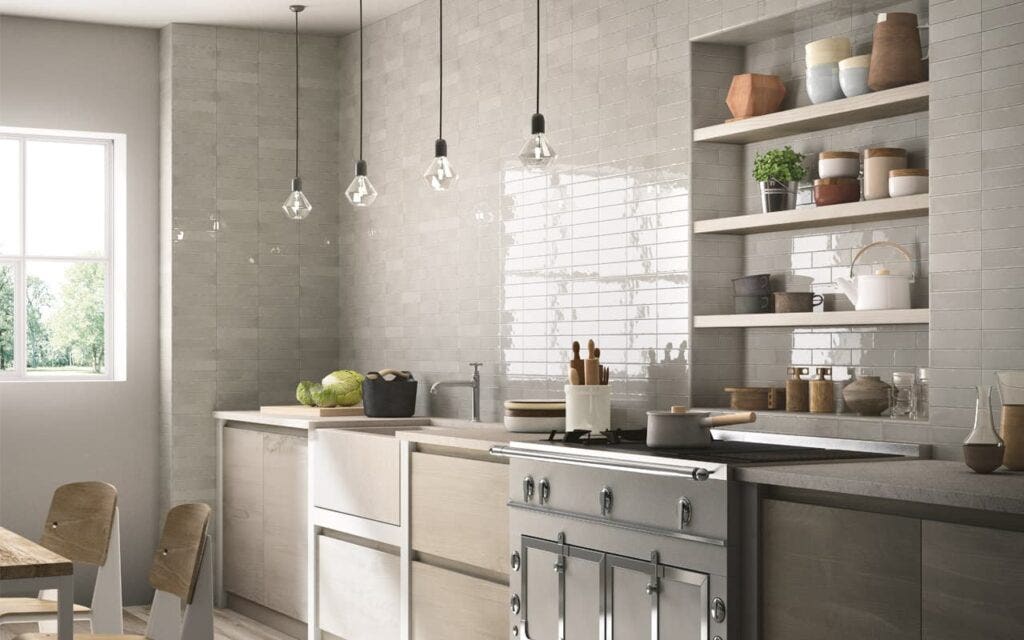 The Differences
Water Absorption Rate
The water absorption rate of tile is determined by the following process. First, the fired tile is weighted. It is then boiled for five hours and then let to sit in water for twenty-four hours. After, it is weighted again and if the tile weighs less than half of one-percent more as a result of water absorption, it is considered porcelain.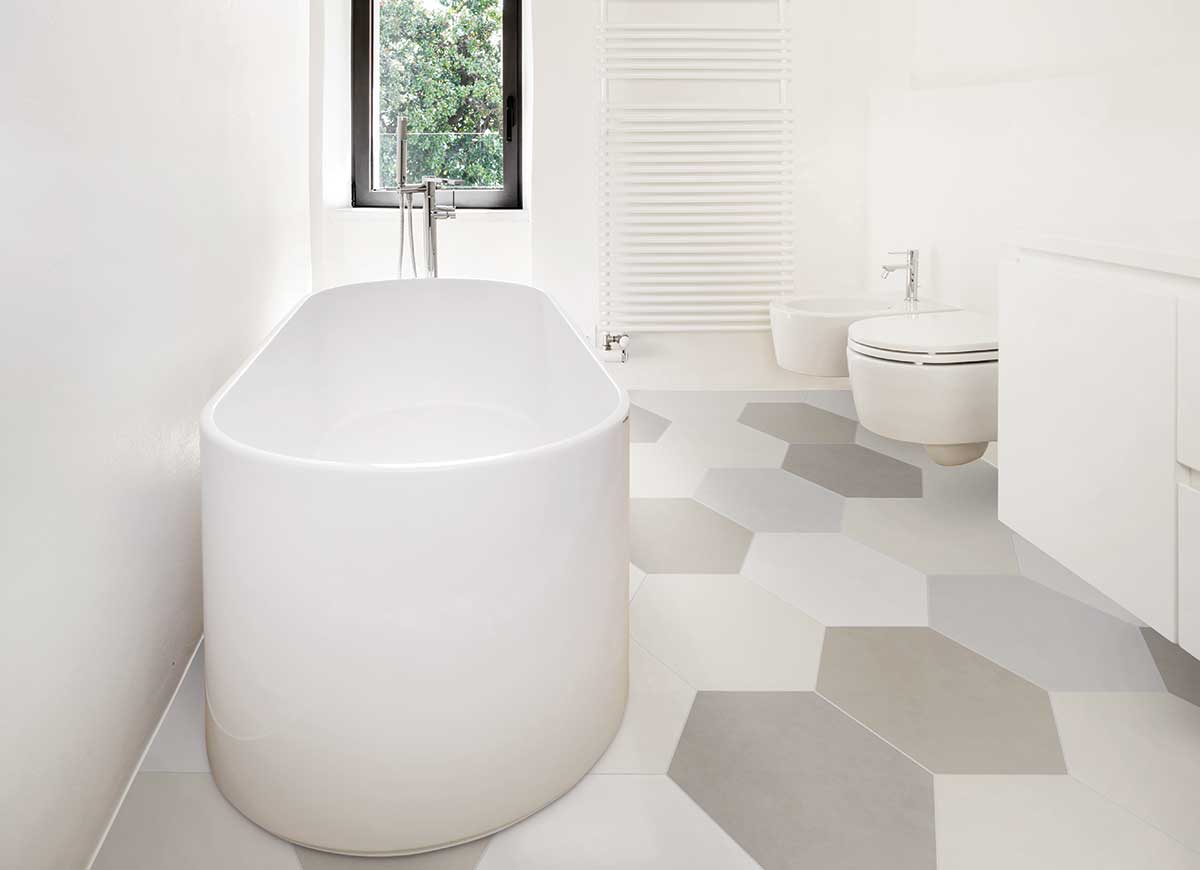 Certified Porcelain
There has been quite the debate over the years on properly defining porcelain and ceramic. It reached such heights in 2008, the Tile Council of North America (TCNA) and the Ceramic Tile Distributors Association (CTDA), formed a third-party organization called the Porcelain Tile Certification Agency (PTCA). Their job was to help settle the ongoing argument and determine a standard definition for porcelain tile. There are at least 28 North American tile companies that have gone through the certification process and have received certification for producing authentic porcelain tile. These companies brand their tile using the PTCA Certification Mark so you know as a consumer it is real porcelain.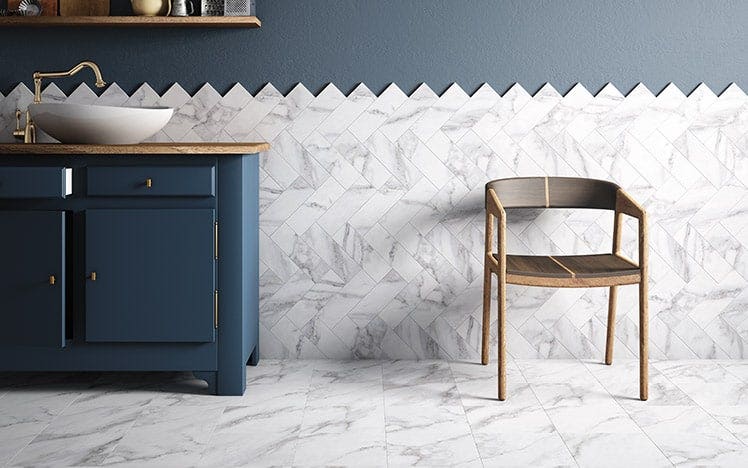 Where to Install
Depending on who you ask and where you live, some may say porcelain tile is fine for exterior use, others would suggest different paving or flooring materials such as concrete, natural stone, or quarry tile. The one thing everyone can agree on however is that ceramic tile should definitely not be used outdoors. Ceramic tile is not nearly durable enough to withstand the elements of mother nature. This is especially true if you live in an area that freezes, because ceramic absorbs so much water your tile will likely crack within its first freeze-thaw cycle.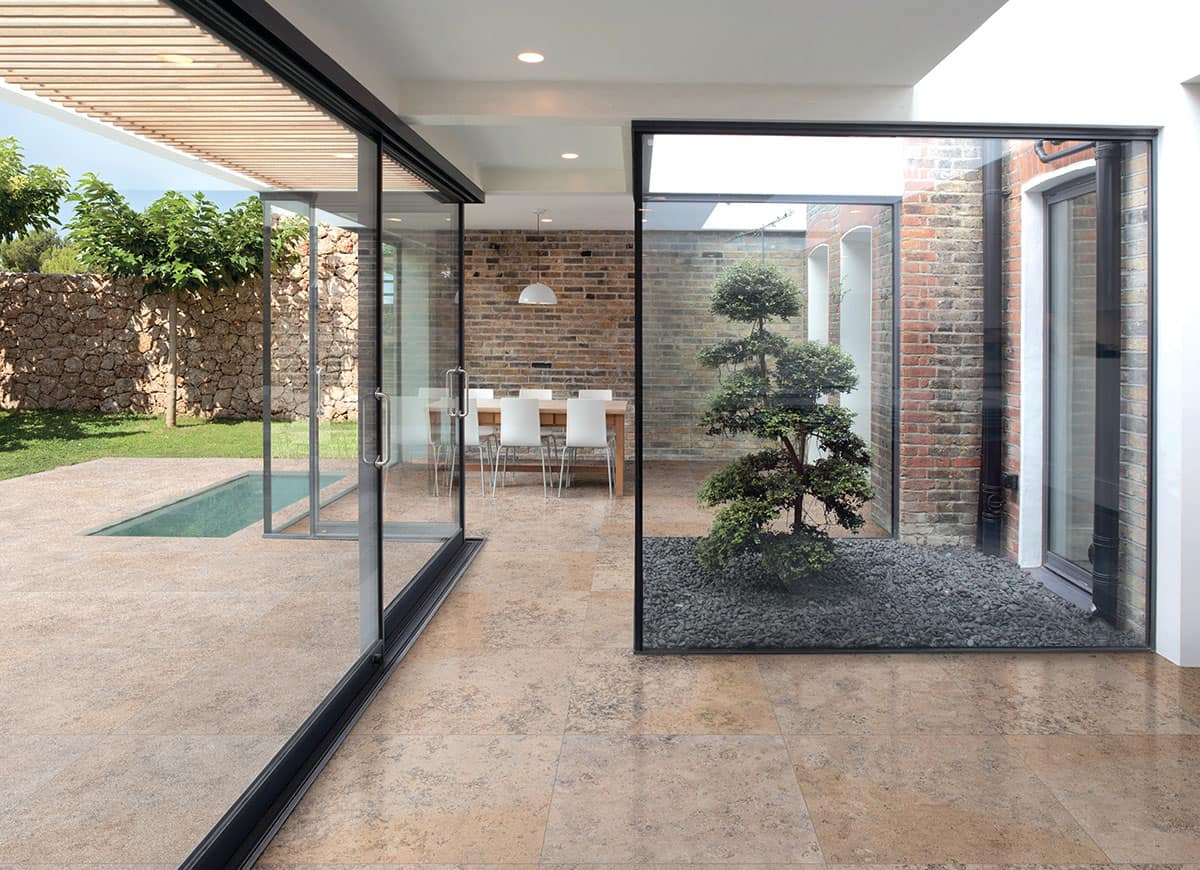 Tile Density and Durability
Porcelain is better suited for heavier usage compared to its cousin, ceramic tile. This is because the clays in porcelain are denser and therefore less porous, making it more impervious to moisture. Porcelain is also more durable as it has a through-body composition. This means if you were to chip a ceramic tile you would find a different colour under the top glaze, which is not the case for porcelain. Chip porcelain and you may have no idea as the colour goes all the way through, making the chip almost invisible. Porcelain is also denser because it has a higher feldspar content and it is fired at a higher temperature and for a longer period of time than ceramic tile.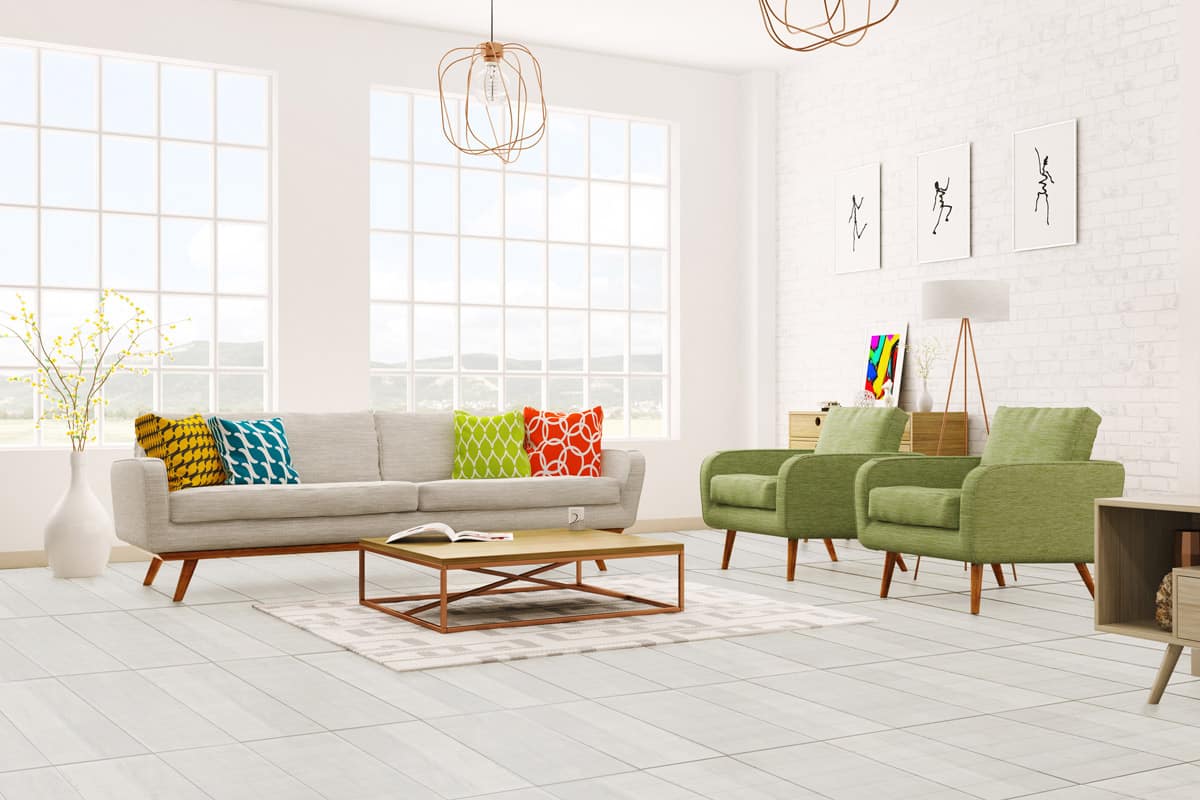 Ease of Cutting
The density of the tile plays a large role in how easy it is to cut. Because ceramic tile is less dense it is easier to cut. If you are new to working with tile and attempting a do-it-yourself project, ceramic will be the easier material to cut manually, whether you are using a wet tile saw or a snap tile cutter. Porcelain tile on the other hand is more brittle and will require a more experienced or professional tile setter to cut properly.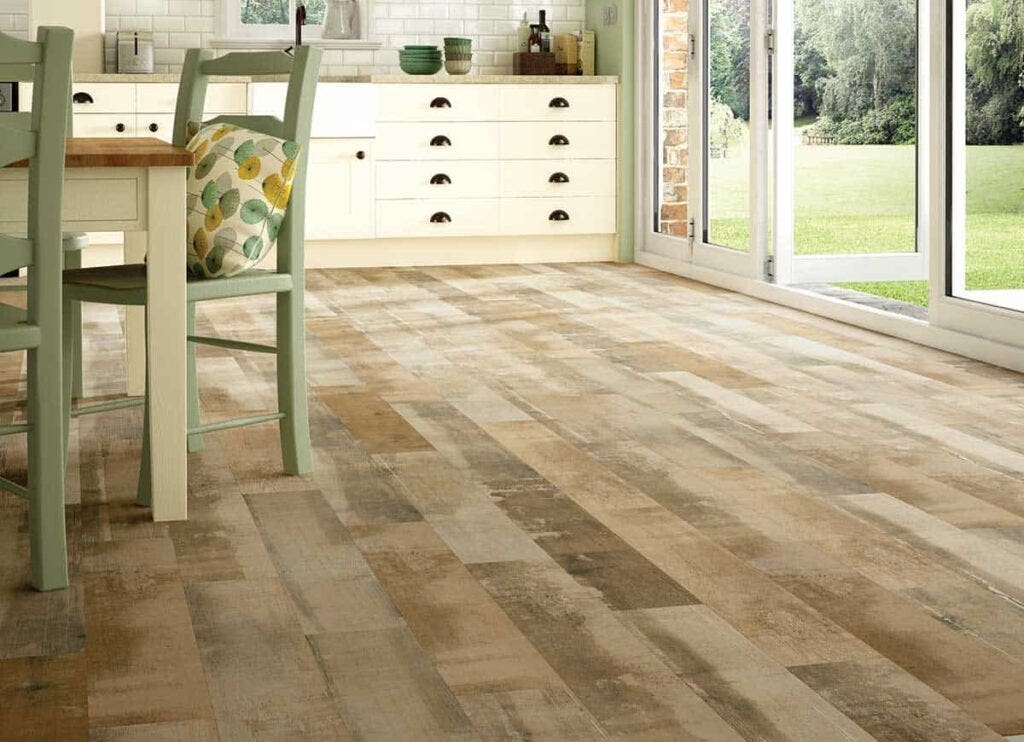 Price Differences
Finally, the last difference between porcelain and ceramic tile is the price. Ceramic tile is the cheaper option, on average ceramic is about 60 to 70 percent of the cost of porcelain. However, both ceramic and porcelain tiles in the price range of the top 15 percent are typically fairly close in their price. Go below the top 15 percent and you begin to see dramatically different prices between porcelain and ceramic tile. You can expect ceramic tile to nearly always be cheaper than porcelain tile as porcelain tiles are more expensive to manufacture.