Beautiful flooring for West Kelowna.
Kelowna homes beam from the inside out thanks to Nufloors. You can relax knowing that our local team of experts is committed to creating a beautiful experience for you.
Come in
Tuesday:
10:30 am - 4:00 pm
Wednesday:
10:30 am - 4:00 pm
Thursday:
10:30 am - 4:00 pm
Friday:
10:30 am - 4:00 pm
Saturday:
10:30 am - 4:00 pm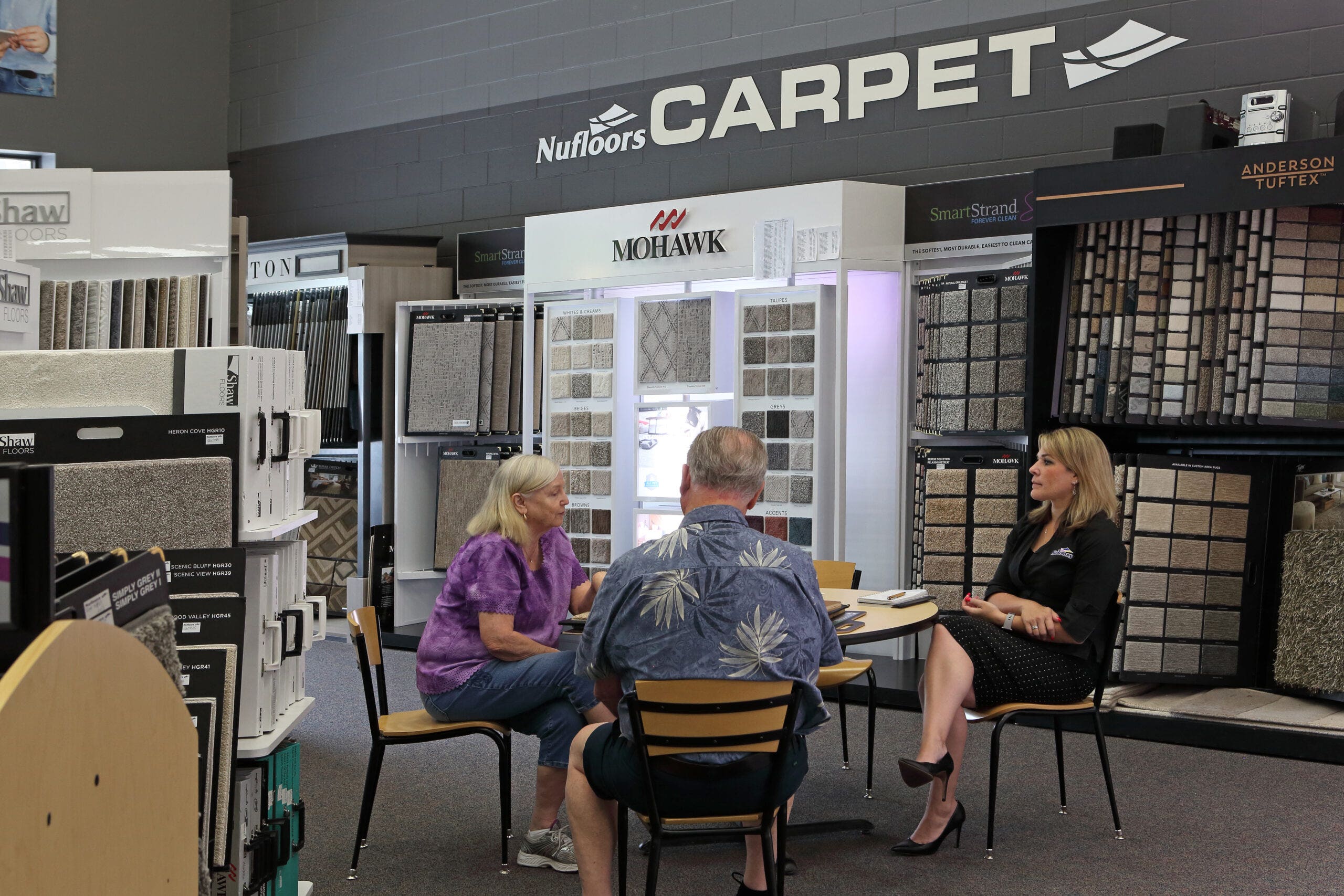 Customer Happiness is our Specialty
Our locally owned and operated store has been a staple in the community of Kelowna/West Kelowna since 1979. We understand the needs of customers in the Okanagan, because we're from here. Come visit our location on Byland Road and let us show you the Nufloors beautiful experience.
We are your local experts in flooring
Our staff is experienced, knowledgeable and ready to help with your next flooring project. We'll provide advice that's right for your home and family needs. Find your style and we'll make the flooring experience beautiful. Visit us today and let's talk flooring.
Locally owned. The way a flooring store should be.
Each Nufloors location is independently owned and operated by a local community member and is committed to providing customers with the latest designs and fashions in flooring.
Nufloors West Kelowna carefully customizes and selects the products for our region based on local needs. Our staff is continually learning new techniques and product information to deliver you the best possible value and service.