Beautiful flooring for Vernon.
Nufloors strives to make Vernon homes beam from the inside out. You can relax knowing that our local team is committed to creating a beautiful experience for you.
Come in
Monday:
8:30 am - 5:00 pm
Tuesday:
8:30 am - 5:00 pm
Wednesday:
8:30 am - 5:00 pm
Thursday:
8:30 am - 5:00 pm
Friday:
8:30 am - 5:00 pm
Saturday:
10:00 am - 4:00 pm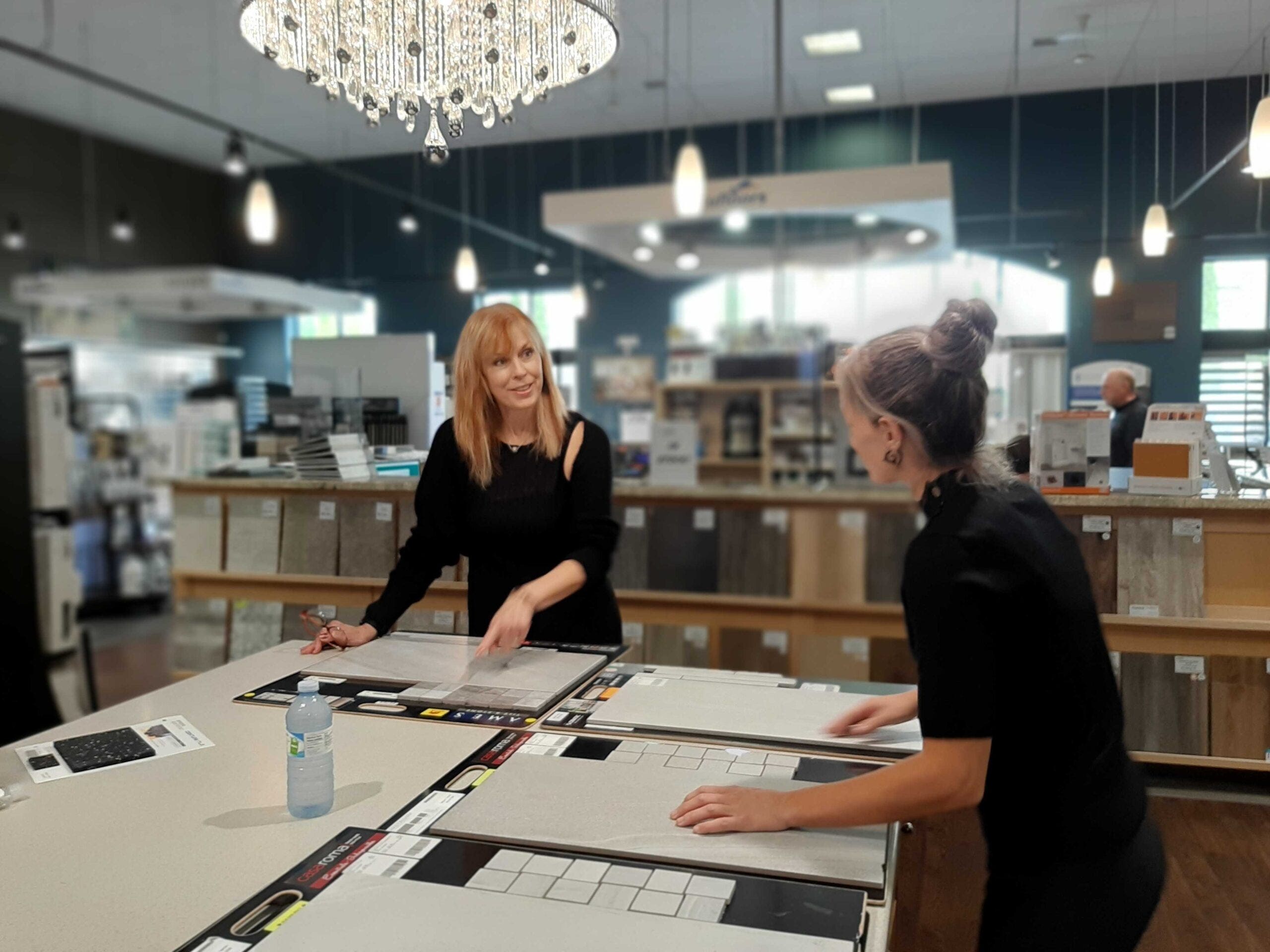 Customer Happiness is our Specialty.
Our locally owned and operated store has been a staple in the community of Vernon since 2003. We understand the needs of customers in the Okanagan, because we're from here. Come visit our location on 34th Street and let us show you the Nufloors beautiful experience.
Who you'll see in the Vernon store.
Our staff is experienced, knowledgeable, and ready to help with your next flooring project in Vernon. We'll provide advice that's right for your home, family, and commercial needs. Find your style and we'll make the flooring experience seamless.
Serving our community since 2003.
All the way from inspiration to installation.
Reviews from Google Reviews
"Really impressed with the quality of materials, work ethic and finished product from Nufloors."
- S. Rock
"Great selection of tiles at reasonable prices. The job was done quickly with great attention to detail and came in below budget. Both in-house staff and contracted installer were very friendly, knowledgeable, and accommodating. "
- D. Kay
"Had the pleasure of having Mike help us choose our flooring, love the quality and look of the product, exactly what we were looking for. We are SUPER IMPRESSED with the installation that Scott and Tucker did. It is absolutely perfect, they both take such pride in their work and it shows. They came across several "extra installation challenges" and they went above and beyond to fix them. Exceeded our expectations!! !Would HIGHLY recommend Scott & Tucker! Even with the extra challenges and time overages, Mike stood by his initial quote. So glad we chose Nufloors."
- Linda B.
View All Google Reviews
Client Testimonials
S
"I purchased some sheet vinyl flooring here. It came in quickly, like 3 days, they called me as requested, and were very polite and accommodating. I will purchase flooring here again and I recommend Nufloors to others. Great overall experience."
- Scott, Vernon
S
"We recently moved to our new home and we're desperate to replace the existing carpet with laminate flooring. Nufloors were very helpful and accommodating of our timeline. Liz met with me right away to choose possible products and was very knowledgeable, providing excellent advice. She and Cole came to the house with samples and helped to select the right one for our floors. They measured and promptly provided an estimate which fit perfectly within our budget. Joey, the installer, started work in just a few days. His work is excellent (calls himself an OCD installer) and the end result is fabulous. We are so happy we chose Nufloors and will undoubtedly call them again when we are ready to do more."
- Sylvia, Vernon
E
"Looking for flooring? This is the place to go. Huge selection and knowledgeable staff."
- Eliecer, Vernon
Our Community and Charity Work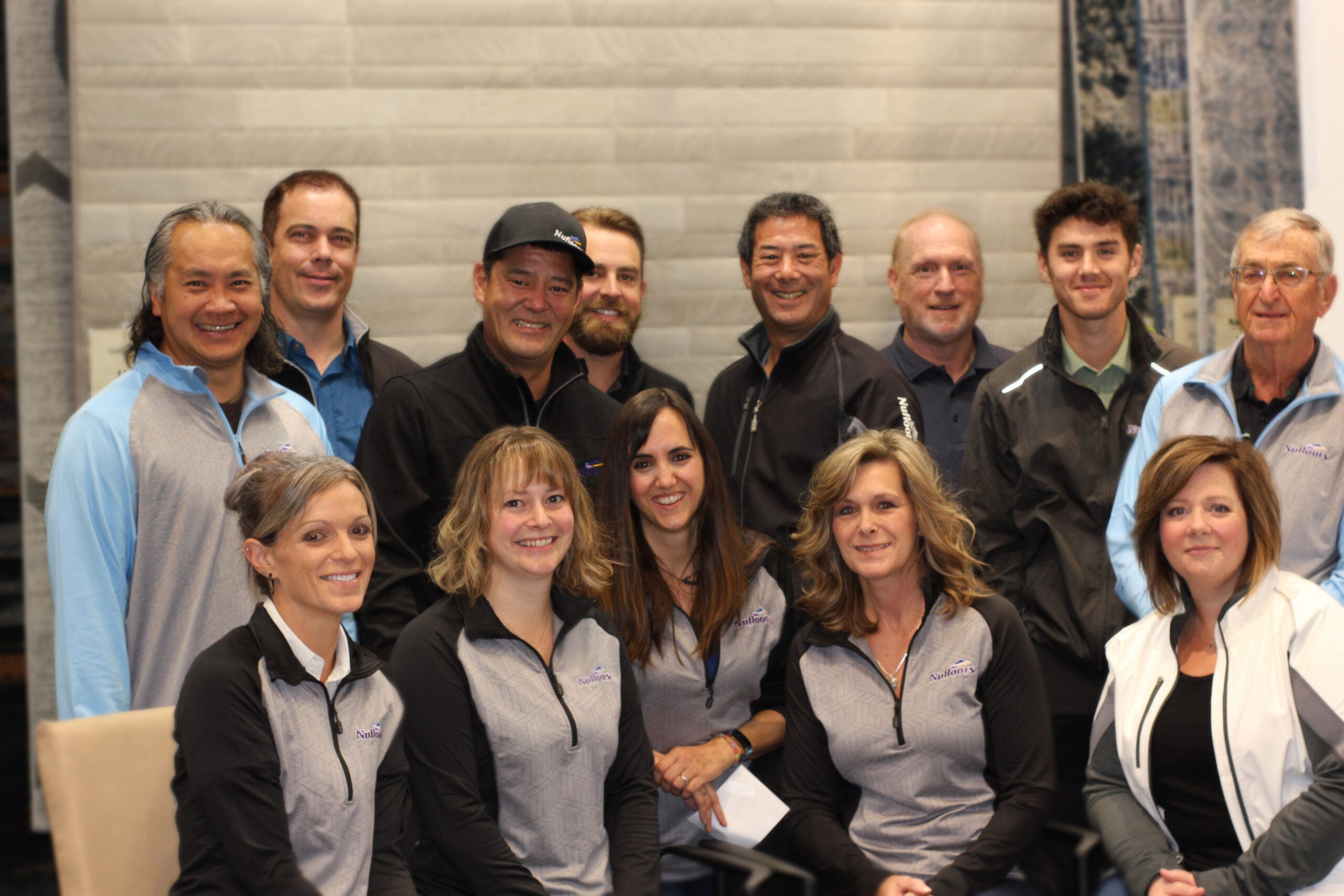 Locally owned.  The way a flooring store should be.
Each Nufloors location is independently owned and operated by a local community member and is committed to providing customers with the latest designs and fashions in flooring.
Nufloors Vernon carefully customizes and selects the products for our region based on local needs. Our staff is continually learning new techniques and product information to deliver you the best possible value and service.
Our showroom on 34th Street offers over 10,000 sf of flooring choices, boasting one of the newest and largest full service flooring showrooms in Vernon.