Beautiful flooring for Sherwood Park.
Sherwood Park and surrounding area homes beam from the inside out thanks to Nufloors. You can relax knowing that our local team of experts is committed to creating a beautiful experience for you.
Come in
Monday:
9:00 am - 5:00 pm
Tuesday:
9:00 am - 5:00 pm
Wednesday:
9:00 am - 5:00 pm
Thursday:
9:00 pm - 5:00 pm
Friday:
9:00 am - 5:00 pm
Saturday:
10:00 am - 4:00 pm
Customer Happiness is our Specialty
Our locally owned and operated store has been a staple in the community of Sherwood Park since 2005. We understand the needs of customers because we're from here. Come visit our location on Premier Way and let us show you the Nufloors beautiful experience.
Who you'll see in the Sherwood Park store
Our staff is experienced, knowledgeable, and ready to help with your next flooring project. We'll provide advice that's right for your home, family, and commercial needs. Find your style and we'll make the flooring experience seamless.
Serving our community since 2004
All the way from inspiration to installation
Reviews from Google Reviews
"Great experience. Easy choices based on recommendations, fast install and the quality of the flooring so far is superb. Would easily recommend."
- Travis G.
"If your shopping around in the Fort Saskatchewan, Sherwood Park area STOP!!!!! This is the place you'll want to go with. Amazing prices and great service. Their expert advice help's you make an informed decision for choosing the floor that's right for you! Installation was masterfully done and very fast, the whole experience was top notch. I will be back again!! Thanks Ralph, Whan, Mark, and the whole Nufloors Sherwood Park Team!"
- JT
"First class service in store and excellent install in a timely manner. The installer was meticulous while installing the vinyl plank. Very competitive in price. Great job "
- Mike C.
View All Google Reviews
Our Community and Charity Work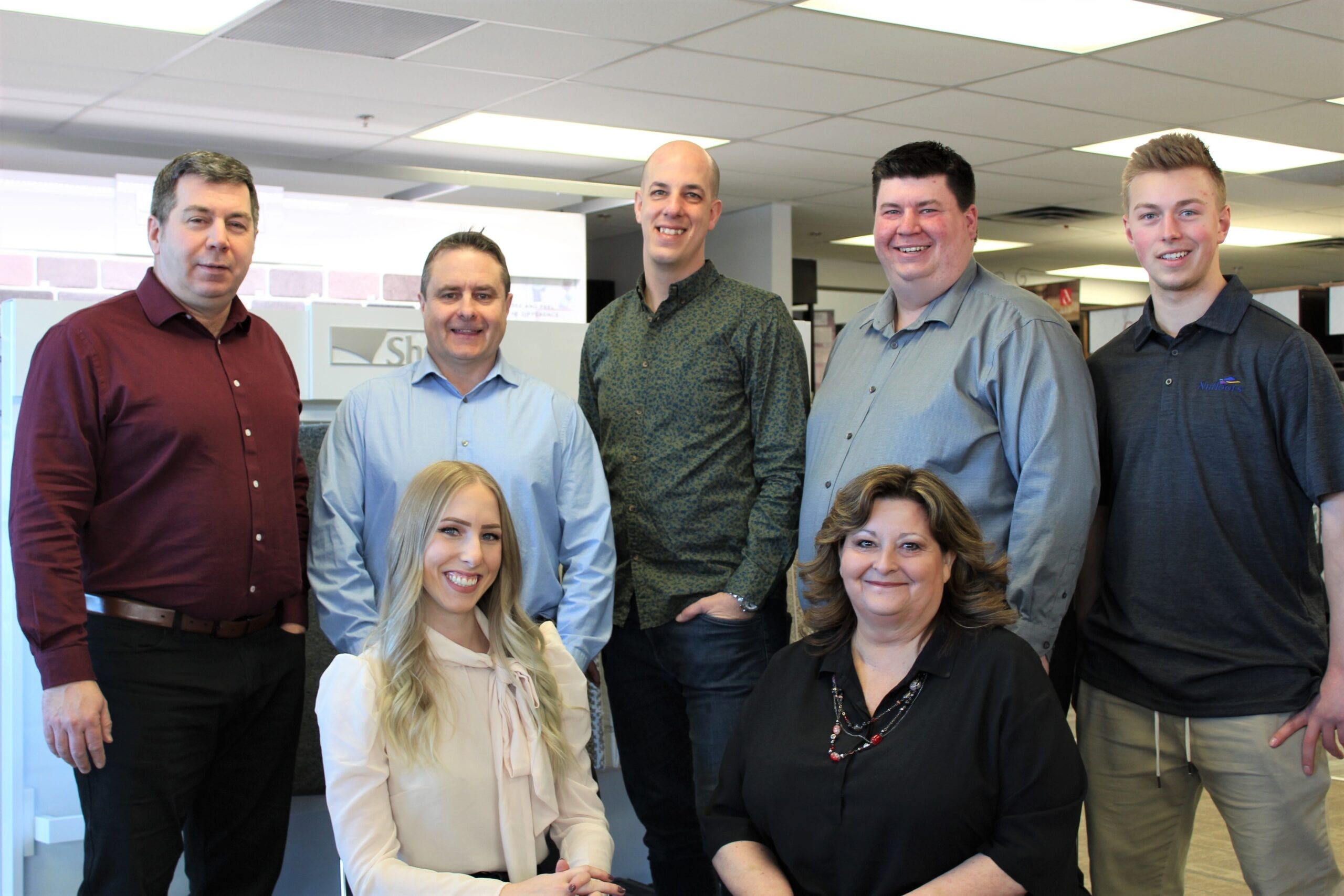 Locally owned.  The way a flooring store should be.
Each Nufloors location is independently owned and operated by a local community member and is committed to providing customers with the latest designs and fashions in flooring.
Nufloors Sherwood Park carefully customizes and selects the products for our region based on local needs. Our staff is continually learning new techniques and product information to deliver you the best possible value and service.
We know that buying new flooring is a big investment in your home which involves making important choices. From our showroom experience to delivery to installation to maintenance, you can rely on the team at Nufloors to provide you with a beautiful experience in creating the home of your dreams.
Member Affiliations