Beautiful flooring for Quesnel.
Quesnel homes beam from the inside out thanks to Nufloors. You can relax knowing that our local team of experts is committed to creating a beautiful experience for you.
Come in
Monday:
8:30 am - 5:00 pm
Tuesday:
8:30 am - 5:00 pm
Wednesday:
8:30 am - 5:00 pm
Thursday:
8:30 am - 5:00 pm
Friday:
8:30 am - 5:00 pm
Available by appointment on Saturdays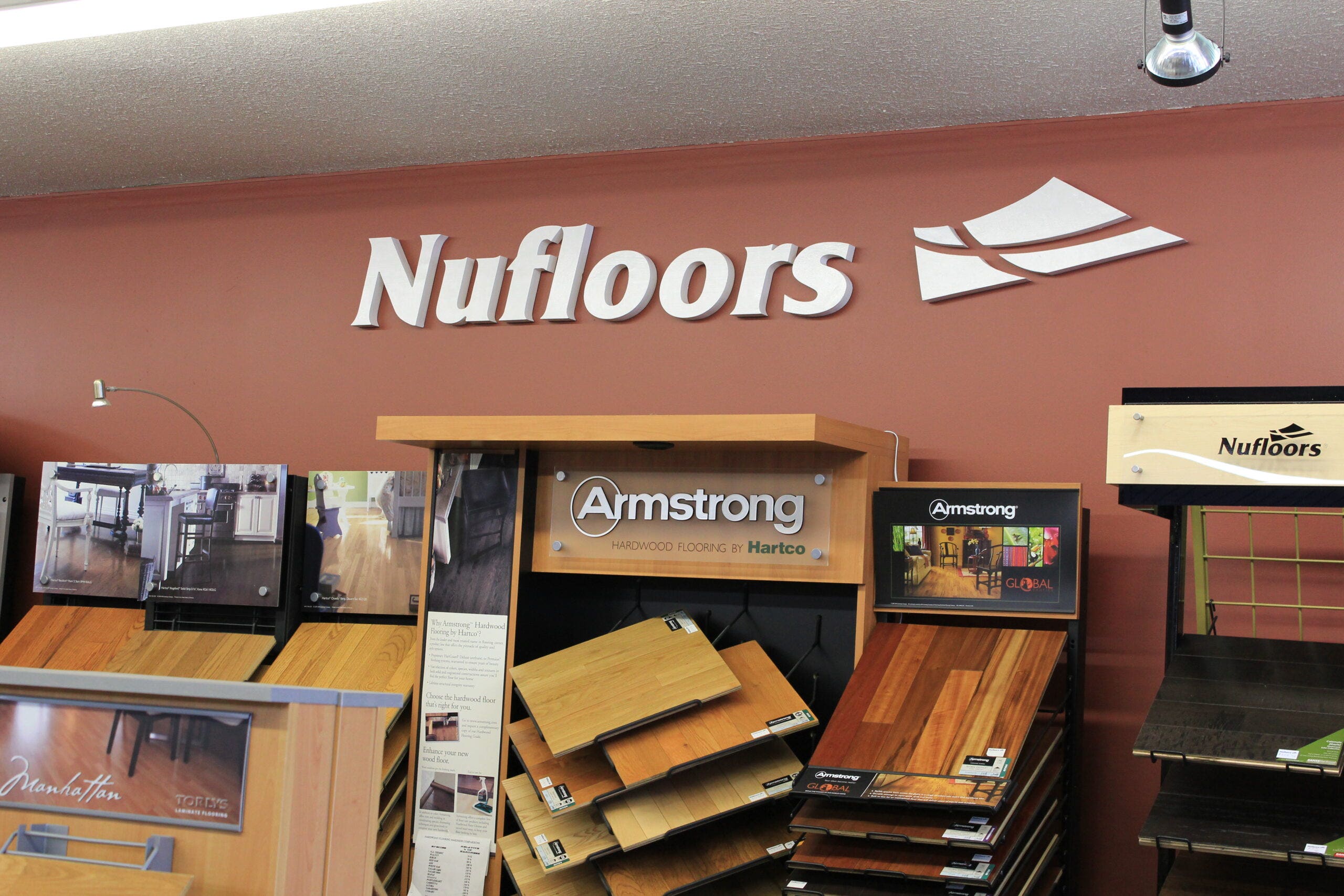 Customer Happiness is our Specialty
Our locally owned and operated store has been a staple in the community of Quesnel since 1979. We understand the needs of customers in Quesnel, because we're from here. Come visit our location on Front Street and let us show you the Nufloors beautiful experience.
We are your local experts in flooring
We are experienced, knowledgeable and ready to help with your next flooring project. We'll provide advice that's right for your home and family needs. Find your style and we'll make the flooring experience beautiful. Visit us today and let's talk flooring.
Linda Woods
Owner/Sales
Linda is a long time Quesnel resident, having raised her family in the community. She has been in the business since 1979 and is very community involved, including being a Rotary member. She is active in golfing and curling.
Serving our community since 1979.
All the way from inspiration to installation.
Reviews from Google Reviews
"Did a great job renovating the floors of our house. "
- Randy G.
"Had wonderful customer service! They were so helpful in picking out floor colours and styles and also staying within our budget. Our floors look amazing. Highly recommend"
- Claire A.
"We always have excellent service with Nufloors Quesnel. Linda and her friendly staff always have fabulous ideas and suggestions for decorating. We have ordered blinds, both vertical and roller blinds, carpet and more recently, tile. Nufloors have a showroom full of wonderful samples of everything you could possibly want to see. Thanks for being our go-to place in Quesnel! I have no hesitation in recommending Nufloors to anyone."
- Linda & SimonT.
View All Google Reviews
Client Testimonials
G
"I am writing a review from the Nufloors Quesnel location as I want to get it done while it is fresh in my memory. My name is Greg Rivers and I have just completed the flooring renovations at the Masonic Hall in Quesnel, and Nufloors Quesnel made the job so much easier and more enjoyable. They helped me with picking the correct colour for the flooring and and in the proper method to installing it (as I had little experience in the installation process) as well as providing the proper transition strips to go from the new flooring to the existing cement floor. It has been a pleasure to deal with Linda, Tammy and Shauna at Nufloors Quesnel with their friendly professional and helpful personalities and knowledge. I would recommend Nufloors Quesnel without hesitation and heartily endorse them to anyone doing flooring of any kind. Your experience with them will be well spent and rewarding. Thank you Linda, Tammy and Shauna for all your help and knowledge Best Regards Greg Rivers"
- Greg Rivers