Beautiful flooring for Penticton.
Nufloors strives to make Penticton homes beam from the inside out. You can relax knowing that our local team is committed to creating a beautiful experience for you. We are a pet friendly establishment. Pets must be under control, leashed or in a carrier.
Come in
Monday:
8:30 am - 5:30 pm
Tuesday:
8:30 am - 5:30 pm
Wednesday:
8:30 am - 5:30 pm
Thursday:
8:30 am - 5:30 pm
Friday:
8:30 am - 5:30 pm
We're Hiring
We are looking for full time sales associates to join our team! See our careers page for more information.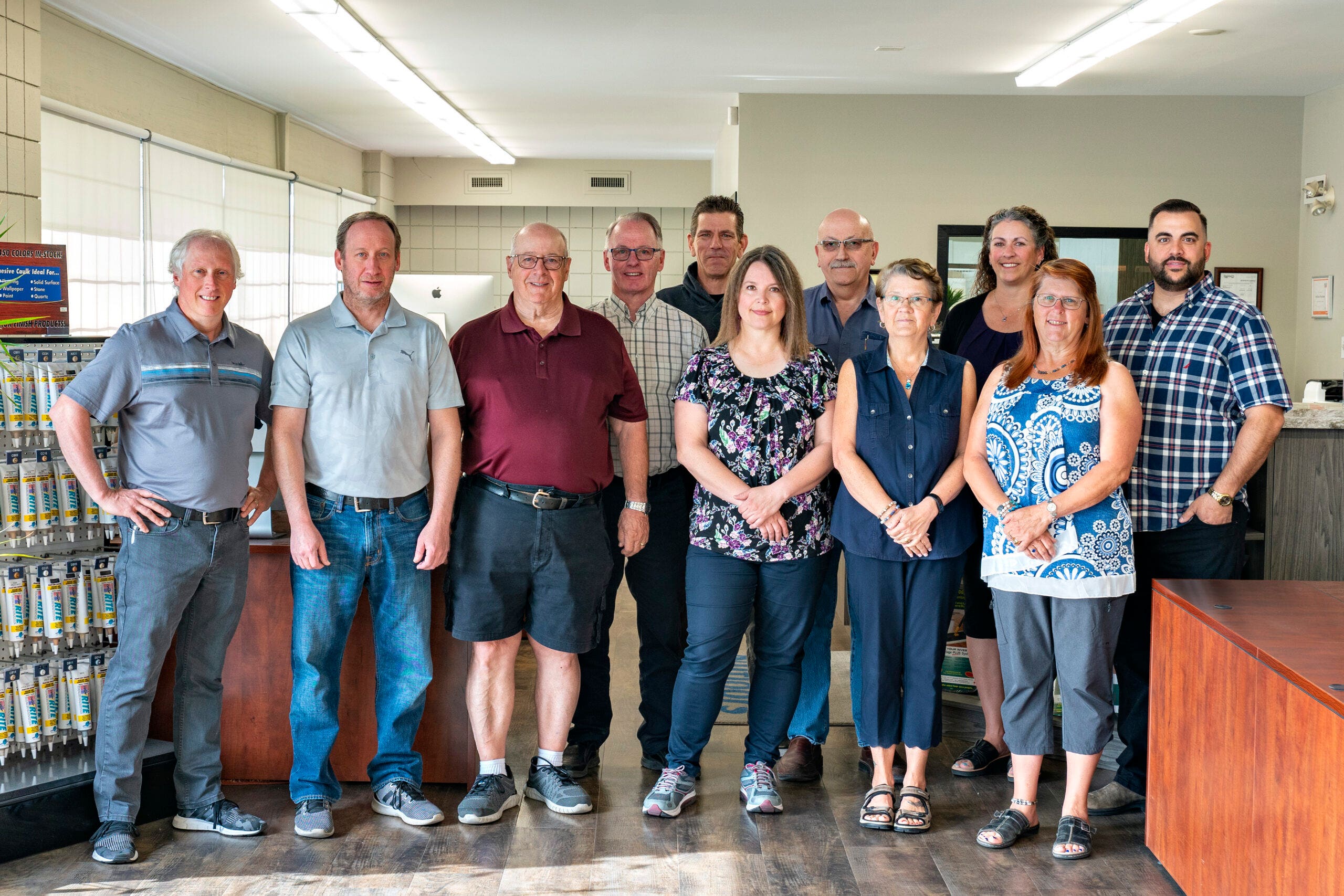 Customer Happiness is our Specialty
Our locally owned and operated store has been a staple in the city of Penticton since 1974. We understand the needs of customers in Penticton because we're from here. Come visit our location on Fairview Road and experience the Nufloors difference.
We are your local experts in flooring
Our staff are experienced, knowledgeable, and ready to help with your next flooring project. We'll provide advice that's right for your home and family needs.
Serving our community since 1974
All the way from inspiration to installation
Reviews from Google Reviews
"Very friendly people they go out of their way to make you feel important. Always there to help no matter what you want"
- Dale D.
"I've twice bought flooring at Nufloors and both times they have given great advice and service, all the more appreciated since the second project was in the early days of pandemic. And I love my floors every day that I walk on them."
- Margaret H.
"We want to thank Brad, Kevin and Rupert for excellent service in installing our laminate floors throughout our house. We love our new floors and the workmanship was very professional. Brad and Kevin, thanks for giving us a stress free time from start to finish!"
- Darlene P.
View All Google Reviews
Client Testimonials
D
"Recently I had my carpets removed from my living room, dining room, hallway, and computer/sewing room. When I entered your store, I was greeted by Jack Castro. He was friendly, answered my questions, pointed out the different kinds of flooring, etc. He came the next day to measure my floors, promptly at the time he specified, sent me a quote via email. He followed up but was not pushy. He also helped me choose the color that would best go with my furniture - most helpful as I am a widow. Following the installation of my new flooring, he came and checked the workmanship and if I was satisfied. I was most grateful fort his visit even though I was most satisfied. Jack is a a great asset to Nufloors. Often, we hear of only complaints from unsatisfied customers but it is equally important that we hear of the good things. You are very fortunate to have Jack on staff. I will certainly continue any further business with Nufloors."
- Dyane M.
Our Community and Charity Work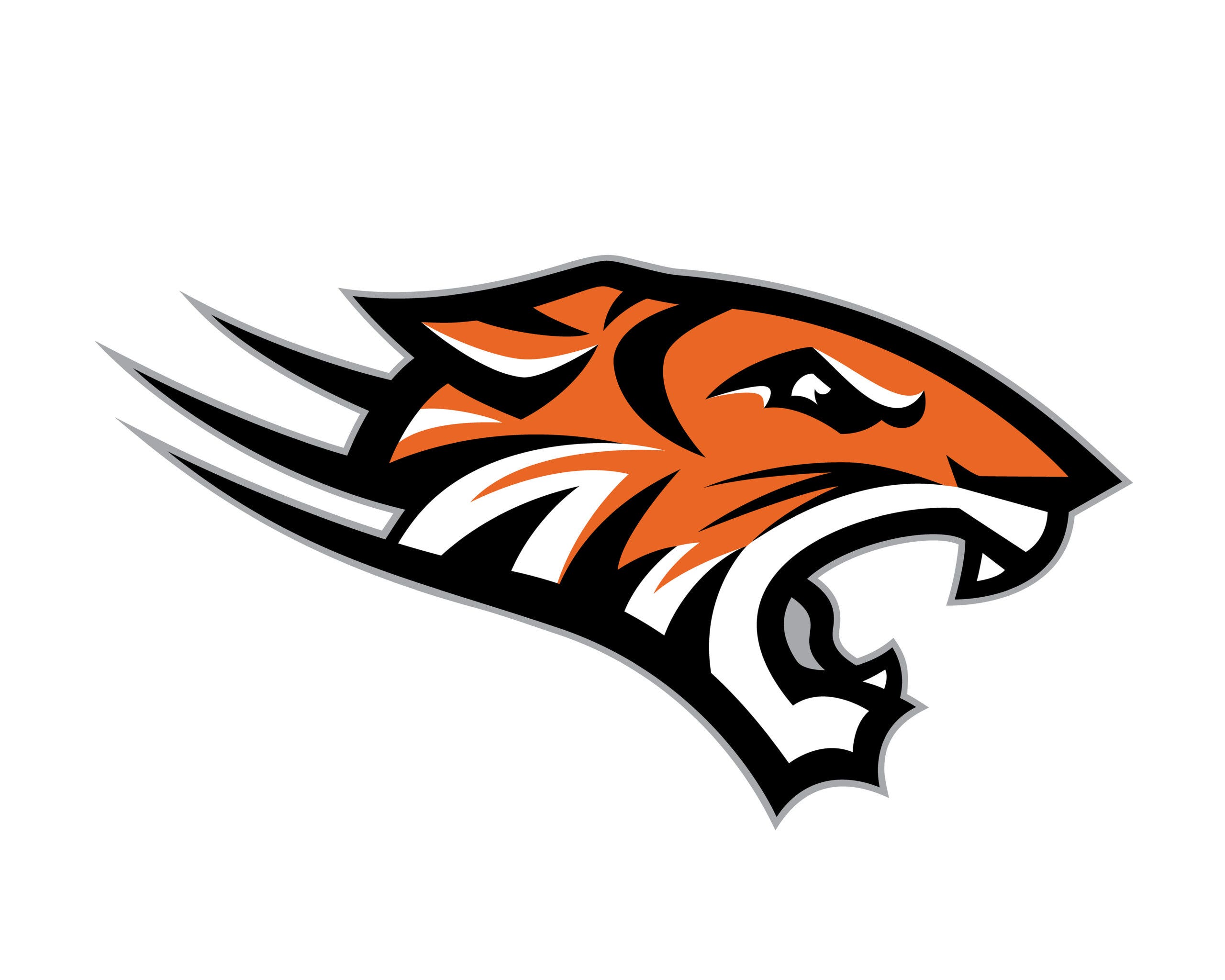 Nufloors Penticton is proud to sponsor the following curling teams who compete at the Provincial, National and International levels.
We have been a major sponsor of Team Cotter for several years now.  They are the record holding 9 time men's provincial champions winning them a berth to represent BC at the Brier which is the men's national championship event.
Team Wark is the 2019 women's provincial championship earning them a berth to represent BC at the national championship event Scotties Tournament of Hearts.  In 2020 they were very close to a repeat win coming in runner up at provincials.
Team Wood is our very own Brad Wood's competitive team who has had a strong showing at provincials and other cash spiels including the locally hosted event at our home club in Penticton held annually in November.
Team Tardi is the 2020 BC Men's Provincial's runner up team,  They have many years of experience and numerous accolades which include winning the Junior World Championship twice and the Canadian Junior National championships 3 times.
Locally owned. The way a flooring store should be.
Nufloors Penticton is an independently owned and operated flooring store proudly serving our community and surrounding areas. We originally opened at our current location in 1974 as Longs Floorall Ltd. After several years we took on the trade name of "United Carpet" spanning over more than the next two decades. In 2005 we joined Canada Nufloors and have been doing business as Nufloors since then.
Penticton local Brad Wood is the current owner and operates the business "hands on" with his wife Annette and their team. Brad brings a vast understanding of the industry as he began with Longs Floorall Ltd in 1985.  His father Don Wood, who had been with the business since 1984, partnered with Brad to purchase Longs in 1996. Don gradually phased out of his ownership role by 2015 but remained a valued team member until 2020. While Don has now retired from the work force, Brad and the team at Nufloors are backed by years of experience and look forward to assisting clients choose the right floor coverings for their homes and businesses.
Nufloors Penticton is the South Okanagan's exclusive Shaw Design Centre in conjunction with Shaw Flooring, one of North America's largest flooring manufacturers.  In addition to the extensive collection of flooring Shaw offers, our showroom also has a great selection of carpet, hardwood, laminate, vinyl, VCT, luxury vinyl, cork, ceramic tile and stone, custom made area rugs and roll ends. In addition, we offer a full commercial line up.
Our staff are experienced, knowledgeable, respectful and will provide you with advice that is right for you and your home and family needs. We look forward to helping you with your next flooring project.
We are a pet friendly establishment. Pets must be under control, leashed or in a carrier.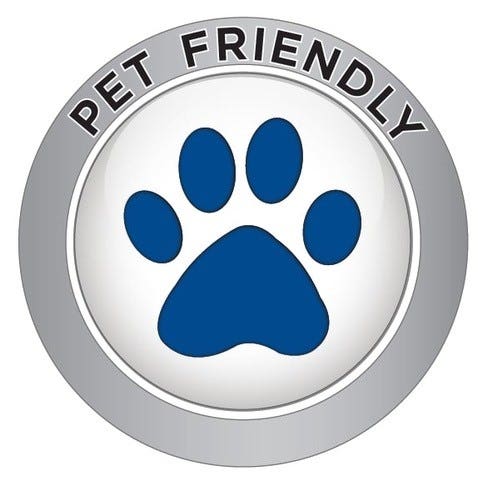 We're in this together.
We want to reassure our customers that we are taking precautionary measures to ensure the health and safety of our customers.  Click here to learn more.