Beautiful flooring for Kelowna.
Kelowna homes beam from the inside out thanks to Nufloors. You can relax knowing that our local team of experts is committed to creating a beautiful experience for you.
Come in
Monday:
9:00 am - 5:00 pm
Tuesday:
9:00 am - 5:00 pm
Wednesday:
9:00 am - 5:00 pm
Thursday:
9:00 am - 5:00 pm
Friday:
9:00 am - 5:00 pm
Saturday:
10:00 am - 4:00 pm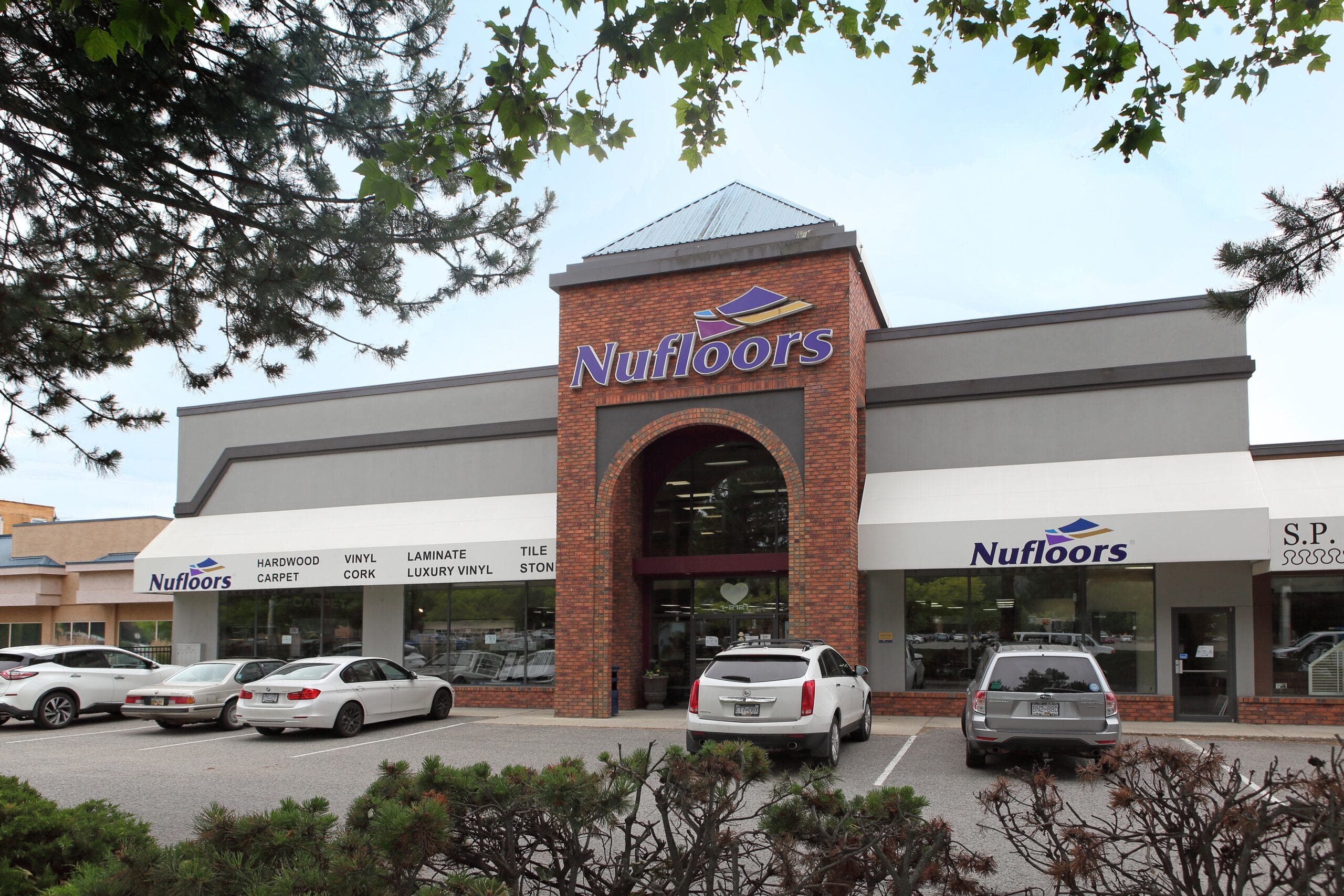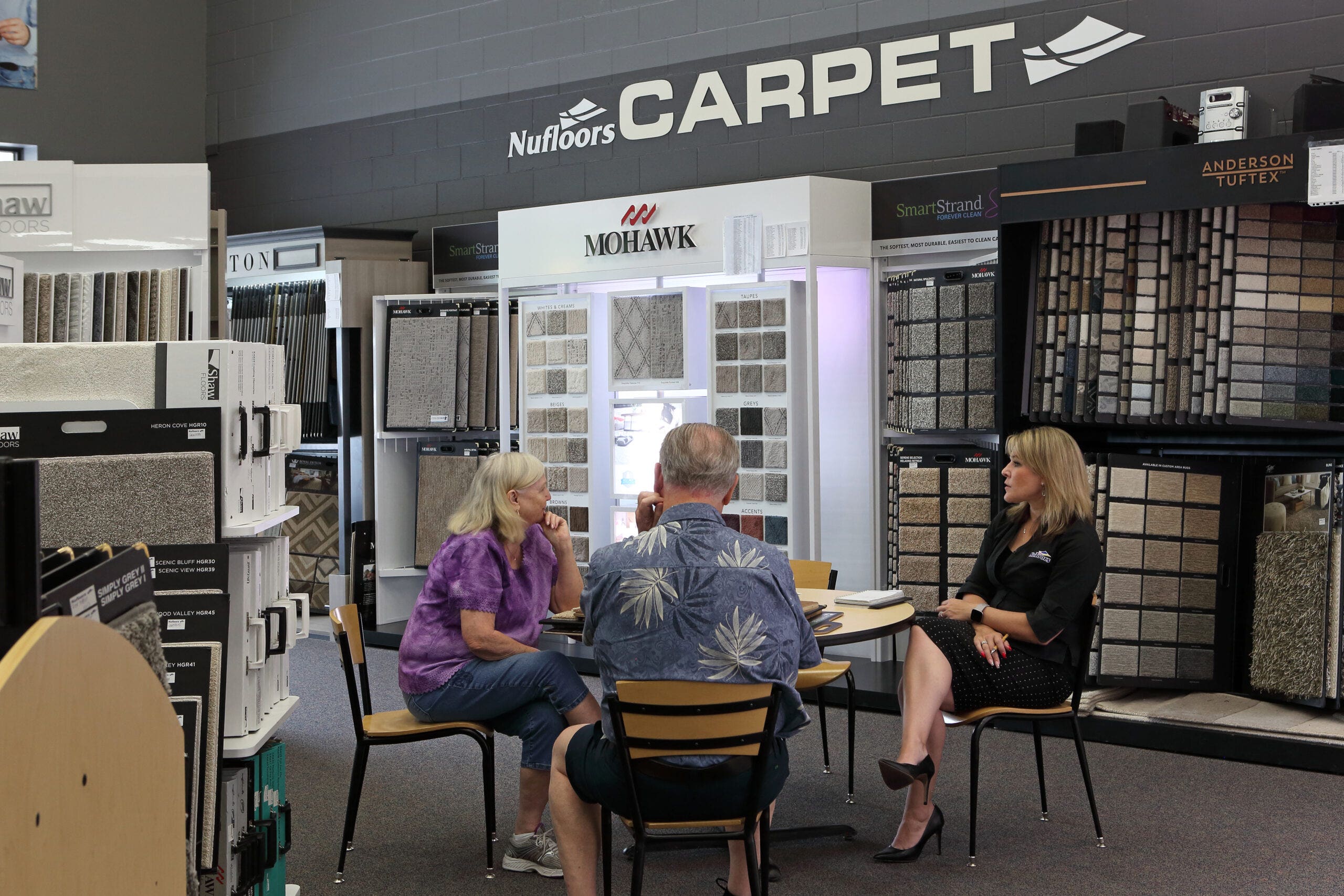 Customer happiness is our specialty.
Our locally owned and operated store has been a staple in the community of Kelowna since 1979. We understand the needs of customers in the Okanagan, because we're from here. Come visit our location on Springfield Road and let us show you the Nufloors beautiful experience.
Who you'll see in the Kelowna store.
Our staff is experienced, knowledgeable and ready to help with your next flooring project in Kelowna. We'll provide advice that's right for your home and family needs. Find your style and we'll make the flooring experience beautiful. Visit us today and let's talk flooring.
Serving our community since 1979.
All the way from inspiration to installation.
Reviews from Google Reviews
"We love our new carpet, and thinking back on the entire experience, it was top notch. Our sales contact, Ken McGill discussed the various products available, gave us many samples to take home and view, and attended at our home, seamlessly. And the carpet installers were very careful and considerate while in our home, and did an excellent job. This was our 3rd time dealing with Nufloors. I would definitely recommend these people!"
- K Ristau
"Great experience today working with Christina. She was so nice and so helpful in finding colours to match what I asked for. It made it so easy!"
- Lisa Haroldson
" Deb at Nufloors was extremely helpful when I was looking to get flooring quite quickly for my kitchen before new cabinets went in. It was nice to find someone who would go the extra mile to help make it happen! Thank you!"
- Trish Johnson
View All Google Reviews
Client Testimonials
C
"We had a great experience dealing with Nufloors. Deb our sales person gave my husband and me personalized service and the installers were fantastic. Definitely would recommend Nufloors for flooring."
- C.H.
"Thank you so much for our Nu (New) Floors!! The color is fantastic and the wide plank really makes it "pop". Special thanks to Ken and the installers Garry and Nathan. Very professional and the install is top notch. "
- Holly
R
"Loved our dealings with Nufloors. Ken walked us through all the details about the beautiful corkwood product. There was great communication from all parties at Nufloors."
- Richard W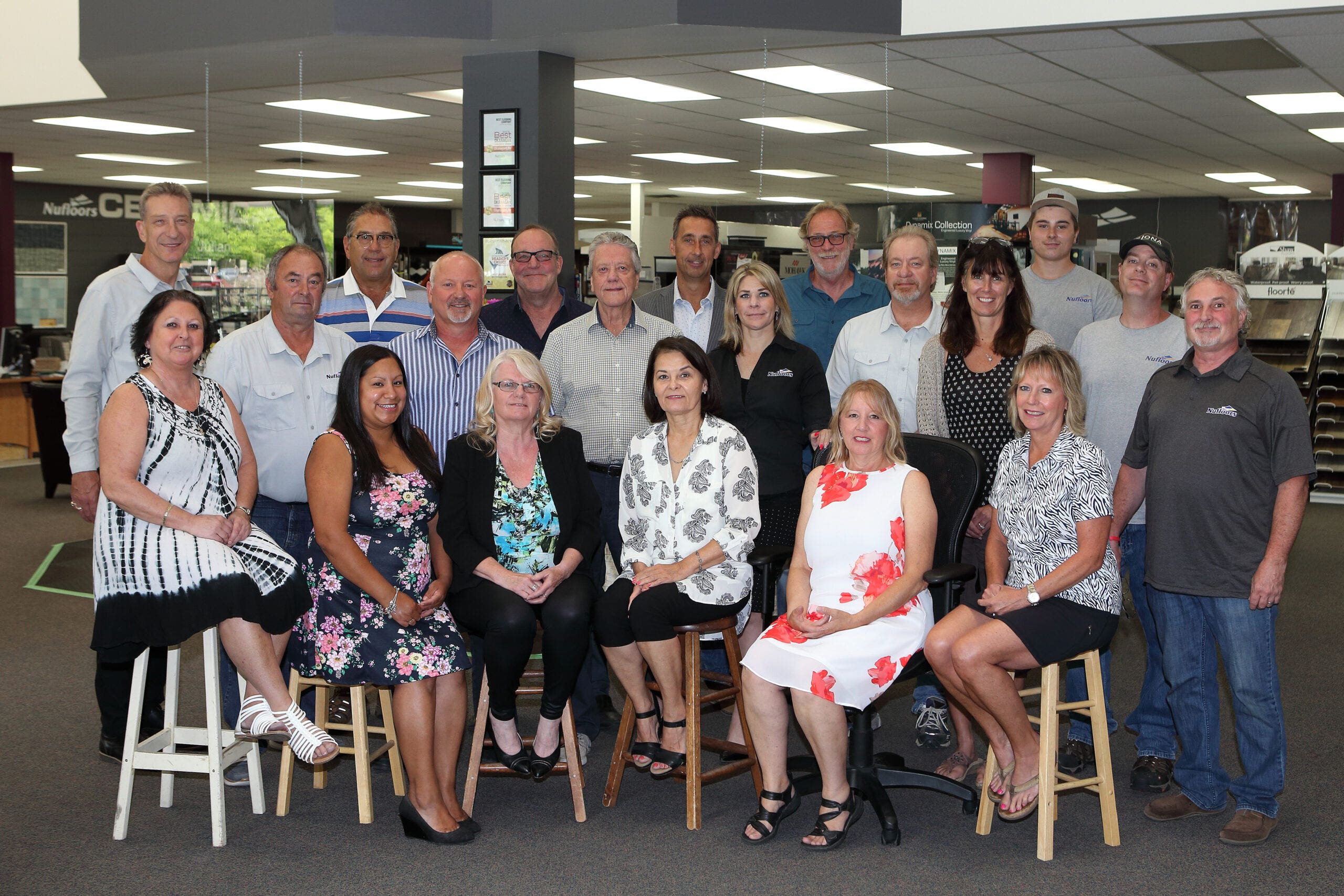 Locally owned. The way a flooring store should be.
Each Nufloors location is independently owned and operated by a local community member and is committed to providing customers with the latest designs and fashions in flooring.
Nufloors Kelowna carefully customizes and selects the products for our region based on local needs. Our staff is continually learning new techniques and product information to deliver you the best possible value and service.
We opened in 1979 as 'United Carpet'.  In 2004 our company was a founding member of Canada Nufloors and changed its name from 'United Carpet' to 'Nufloors'. Our company has grown since and in November 2008 we opened our second location on Byland Road in West Kelowna.