Beautiful flooring for Kelowna.
Kelowna homes beam from the inside out thanks to Nufloors. You can relax knowing that our local team of experts is committed to creating a beautiful experience for you.
Come in
Monday:
9:00 am - 5:00 pm
Tuesday:
9:00 am - 5:00 pm
Wednesday:
9:00 am - 5:00 pm
Thursday:
9:00 am - 5:00 pm
Friday:
9:00 am - 5:00 pm
Saturday:
10:00 am - 4:00 pm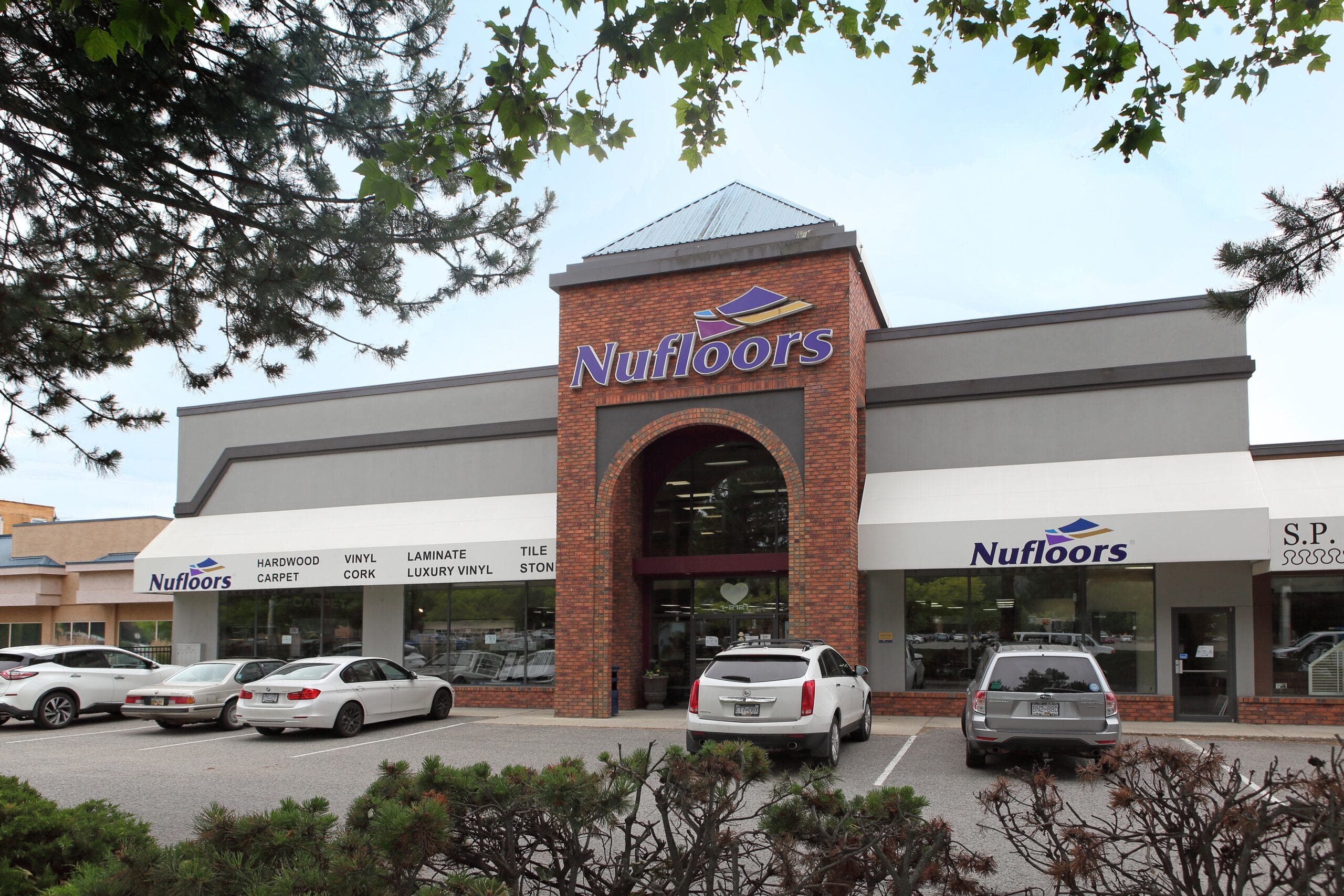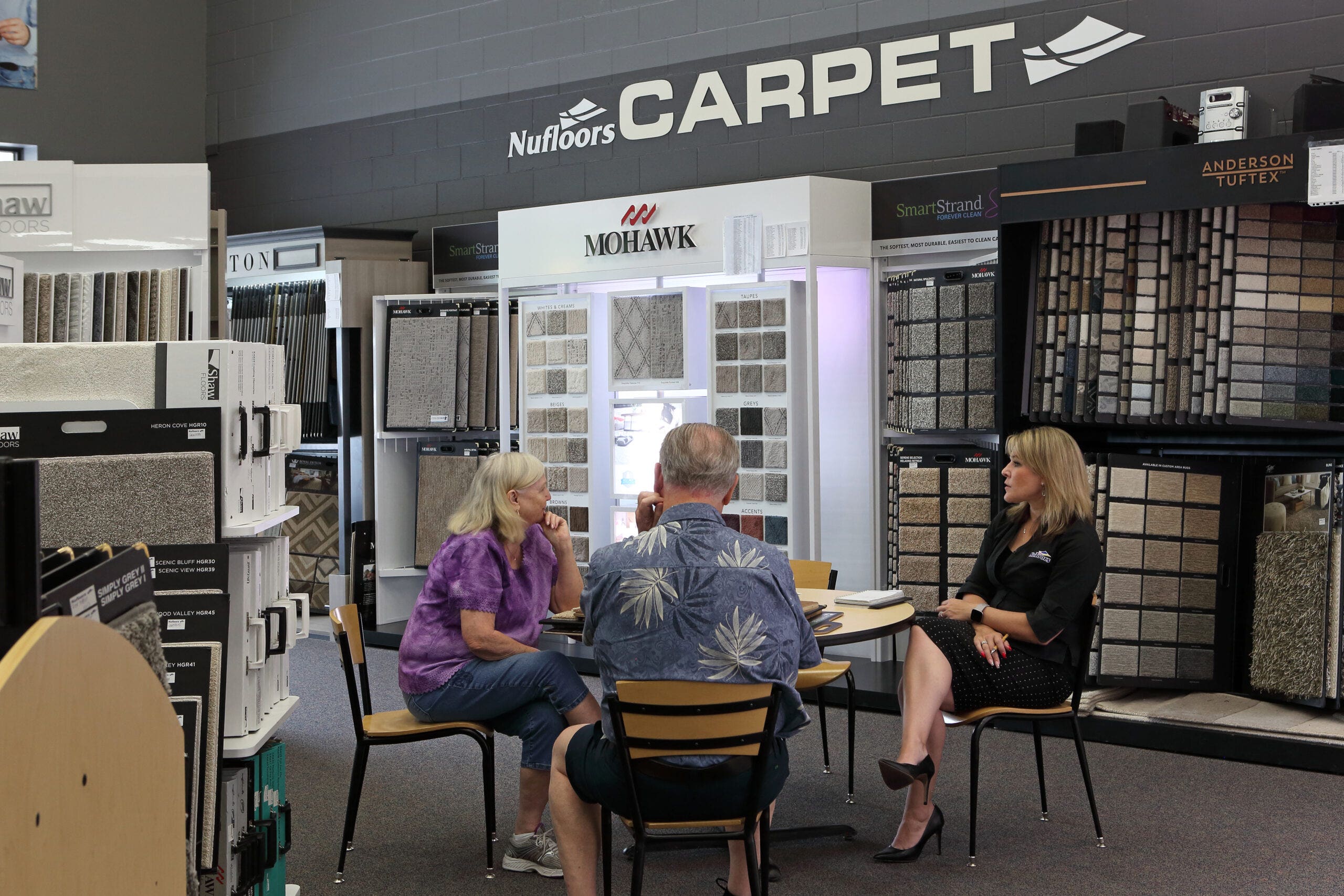 Customer happiness is our specialty.
Our locally owned and operated store has been a staple in the community of Kelowna since 1979. We understand the needs of customers in the Okanagan, because we're from here. Come visit our location on Springfield Road and let us show you the Nufloors beautiful experience.
Who you'll see in the Kelowna store.
Our staff is experienced, knowledgeable and ready to help with your next flooring project in Kelowna. We'll provide advice that's right for your home and family needs. Find your style and we'll make the flooring experience beautiful. Visit us today and let's talk flooring.
Serving our community since 1979.
All the way from inspiration to installation.
Reviews from Google Reviews
"We love our new carpet, and thinking back on the entire experience, it was top notch. Our sales contact, Ken McGill discussed the various products available, gave us many samples to take home and view, and attended at our home, seamlessly. And the carpet installers were very careful and considerate while in our home, and did an excellent job. This was our 3rd time dealing with Nufloors. I would definitely recommend these people!"
- K Ristau
"Great experience today working with Christina. She was so nice and so helpful in finding colours to match what I asked for. It made it so easy!"
- Lisa Haroldson
" Deb at Nufloors was extremely helpful when I was looking to get flooring quite quickly for my kitchen before new cabinets went in. It was nice to find someone who would go the extra mile to help make it happen! Thank you!"
- Trish Johnson
View All Google Reviews
Client Testimonials
J
"We were very impressed with Glen (installer). His workmanship was second to none. He is a caring individual who does all he can to "get it right" without anyone having to say anything. He was well organized and took great care when handling his tools and our property. We are duly impressed and would recommend him to our friends and family should they ever need flooring in the future. As I am currently nursing a compressed disc in my back, making it very hard to move around, Glen took it upon himself to ensure we could get to our bedroom every night and we did not have to re-locate to a different bed in another part of the house. Loosing the use of the Kitchen - in which he was replacing the floor - was something he could not change - but he was communicative each day to be sure we understood when and were we could go within the "construction area." Thank you for the professionalism shown by yourself, your office, and your installer. It was a very excellent experience from start to finish!"
- John D.
C
"We had a great experience dealing with Nufloors. Deb our sales person gave my husband and me personalized service and the installers were fantastic. Definitely would recommend Nufloors for flooring."
- C.H.
"Thank you so much for our Nu (New) Floors!! The color is fantastic and the wide plank really makes it "pop". Special thanks to Ken and the installers Garry and Nathan. Very professional and the install is top notch. "
- Holly
R
"Loved our dealings with Nufloors. Ken walked us through all the details about the beautiful corkwood product. There was great communication from all parties at Nufloors."
- Richard W.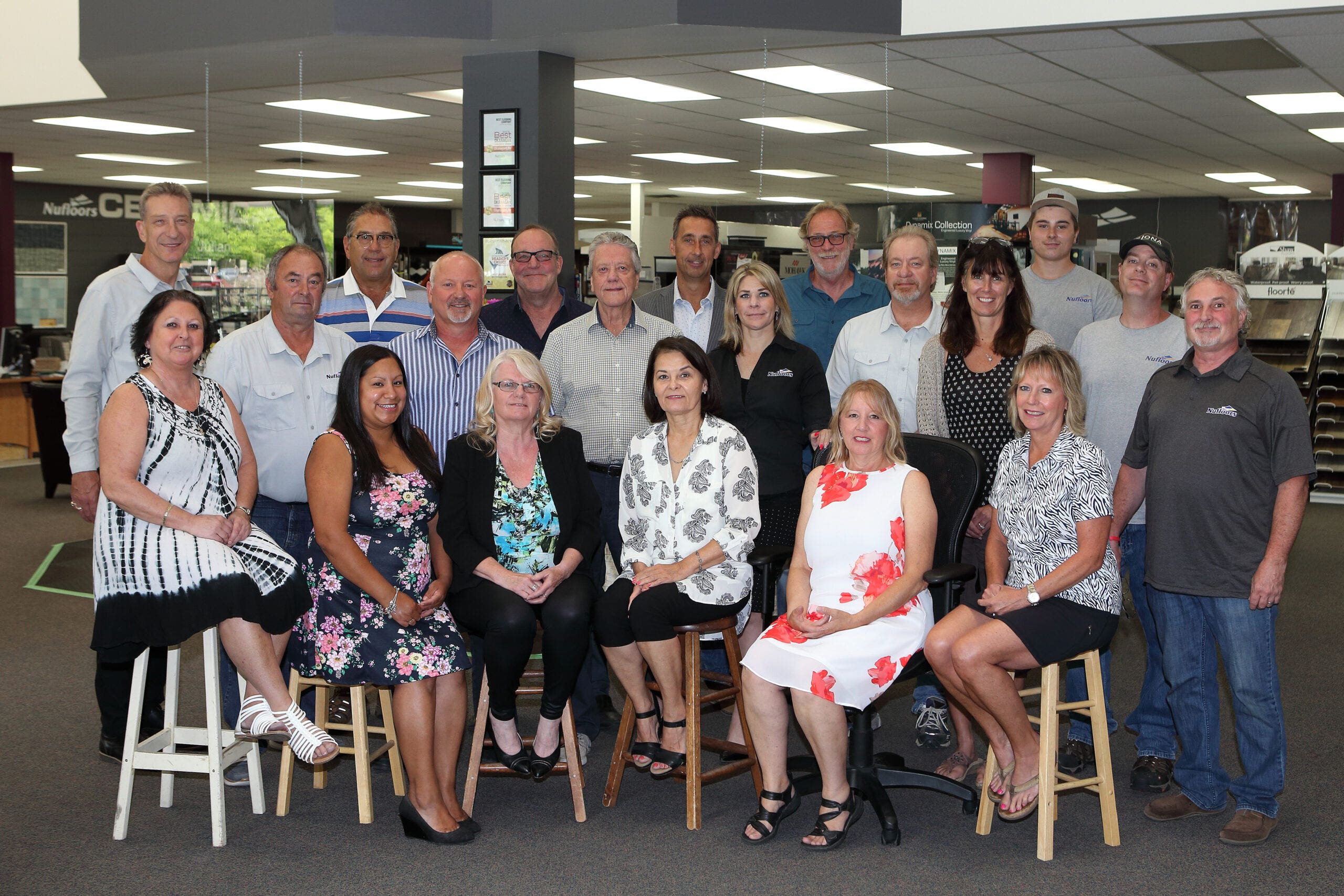 Locally owned. The way a flooring store should be.
Each Nufloors location is independently owned and operated by a local community member and is committed to providing customers with the latest designs and fashions in flooring.
Nufloors Kelowna carefully customizes and selects the products for our region based on local needs. Our staff is continually learning new techniques and product information to deliver you the best possible value and service.
We opened in 1979 as 'United Carpet'.  In 2004 our company was a founding member of Canada Nufloors and changed its name from 'United Carpet' to 'Nufloors'. Our company has grown since and in November 2008 we opened our second location on Byland Road in West Kelowna.

We're in this together.
We want to reassure our customers that we are taking precautionary measures to ensure the health and safety of our customers.  Click here to learn more.