Beautiful flooring for Grande Prairie.
Grande Prairie and surrounding areas homes beam from the inside out thanks to Nufloors. You can relax knowing that our local team of experts is committed to creating a beautiful experience for you.
Come in
Monday:
9:00 am - 5:30 pm
Tuesday:
9:00 am - 5:30 pm
Wednesday:
9:00 am - 5:30 pm
Thursday:
9:00 am - 5:30 pm
Friday:
9:00 am - 5:30 pm
Saturday:
10:00 am - 3:00 pm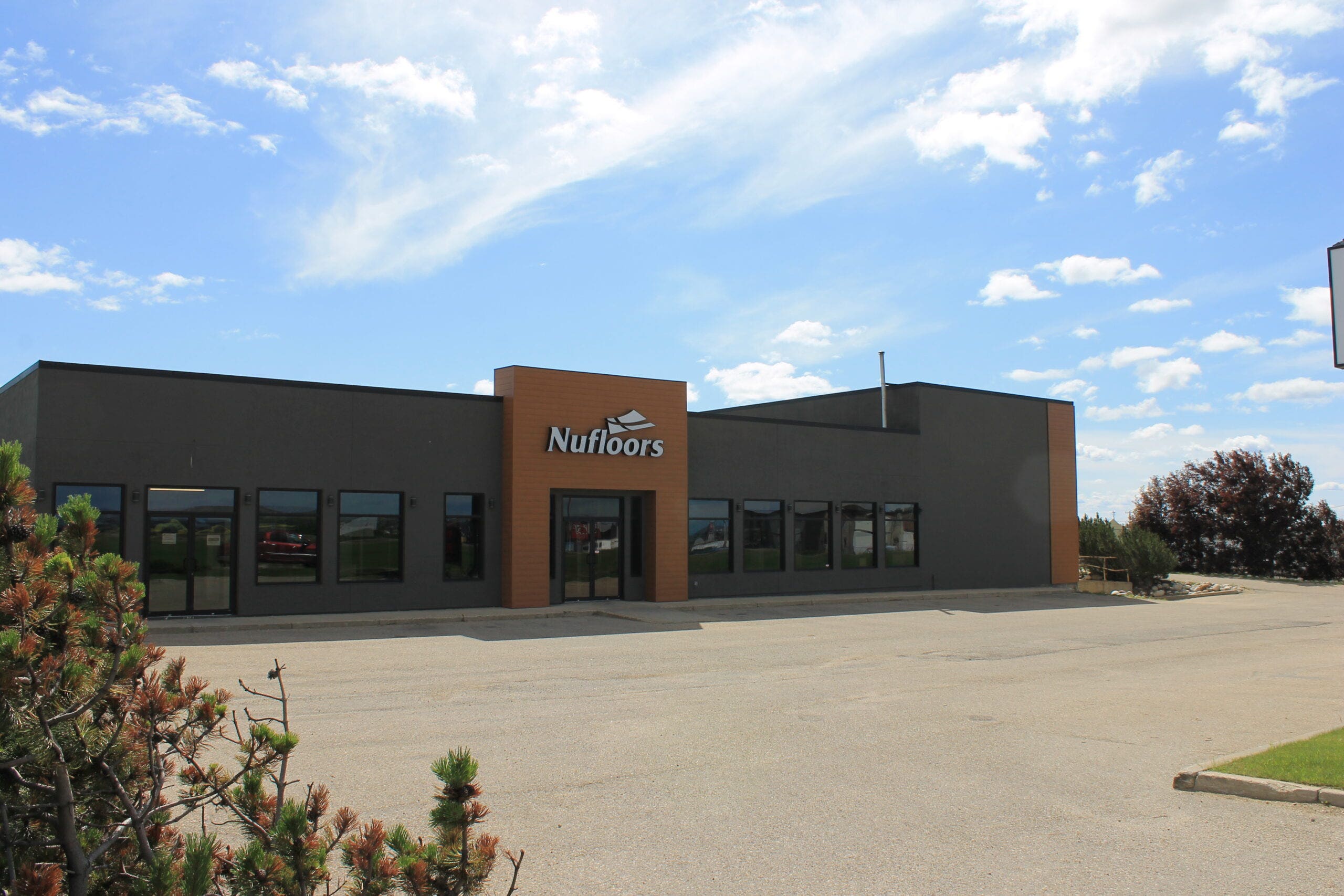 Customer happiness is our specialty.
Our locally owned and operated store has been proudly serving the community of Grande Prairie and surrounding areas since 2003.  We understand the needs of customers in Grande Prairie because we're from here. Come visit our location on 100th Street and let us show you the Nufloors beautiful experience.
We are your local experts in flooring
Our staff is experienced, knowledgeable and ready to help with your next flooring project. We'll provide advice that's right for your home and family needs. Find your style and we'll make the flooring experience beautiful. Visit us today and let's talk flooring.
Serving our community since 2003
All the way from inspiration to installation
Reviews from Google Reviews
"I had to arrange to have the flooring replaced in my rental unit while I was 4 provinces away. The staff at Nufloors were so helpful, friendly and efficient. They arranged to have everything done for me in a timely manner. They sent pictures of the job completed and I am very impressed with their work. Great friendly staff! I definitely recommended their business."
- Katie E.
"Great customer service and great prices! I was in and out when picking out flooring for my rental. The lady was very kind, knowledgeable and helpful. They had a ton of choices to choose from and a lot were in stock too! I would highly recommend going here for all your flooring needs :)"
- Kim C.
"Nufloors came and replaced the carpet with a wonderful Vinyl Plank (Old Driftwood), they were extremely efficient, meticulous, and pleasant. We couldn't believe the difference, and the floors of the whole house look gorgeous now, thanks to the Nufloors team. Everybody was very professional from the estimator, sales people, preparers, and floor layer, just exceptional. So thank you, we will be recommending this company when anyone asks."
- Cin L.
"All the girls are super friendly and helpful!"
- Tanya S.
"Great service and huge selection!!"
- Wade S.
"Helpful staff"
- Nick K.
"Great Customer service, excellent selection and prices are comparable to big city prices. Will definitely be purchasing my new flooring through Nufloors."
- Jennifer H.
"The service at Nufloors is truly amazing from the time we walked in and got help from Karlene to the time the flooring was installed we couldn't be happier. The installers were very professional and helped make the project go well. Thank you and we would recommend them to anyone looking for flooring."
- Leona B.
"Great customer service."
- Jennifer O.
View All Google Reviews
Client Testimonials
S
"Nufloors has really made this place so much more a home. The prices are really good and the service is great and efficient. We are so happy with the results."
- Sabrina, Grande Prairie - Facebook
P
"Thank you to everyone for your excellent professional service. We really appreciated it and are enjoying our new carpet."
- Pauline, Grande Prairie
A
"Yet again Dan and the Nufloors team has come through with a great finished product. This time they helped us choose the right product for our home gym floor and then did an amazing and professional job completing the out with the old and in with the new. Great job team."
- Aubrey, Grande Prairie - Facebook
T
"3 years later, 3 teenagers and lots of extra friends and these floors look just as beautiful as the first day!"
- Tracy, Grande Prairie - Facebook
T
"Thank you Nufloors Grande Prairie for being our Red Dot Sponsor and providing us with a lush stage for our speakers. "
- Tedx, Grande Prairie - Facebook
R
"Loving our new floors"
- Rae, Grande Prairie
V
"We just had Nufloors replace the majority of our upstairs floors (bedrooms stayed carpeted) and we couldn't be happier with the results! We went with the vinyl plank because of rave reviews we've heard from others and we 100% agree. It's beautiful and comfortable. The staff were so helpful and kind through the whole process. The house feels brand new again."
- Valerie, Grande Prairie - Facebook
E
"Nufloors did an amazing job on my floors. Thank you!"
- Elane R. Grande Prairie – Facebook
K
"They were all extremely professional courteous, knowledgeable and respectful and all performed high quality work. "
- Kathy H. Card, Grande Prairie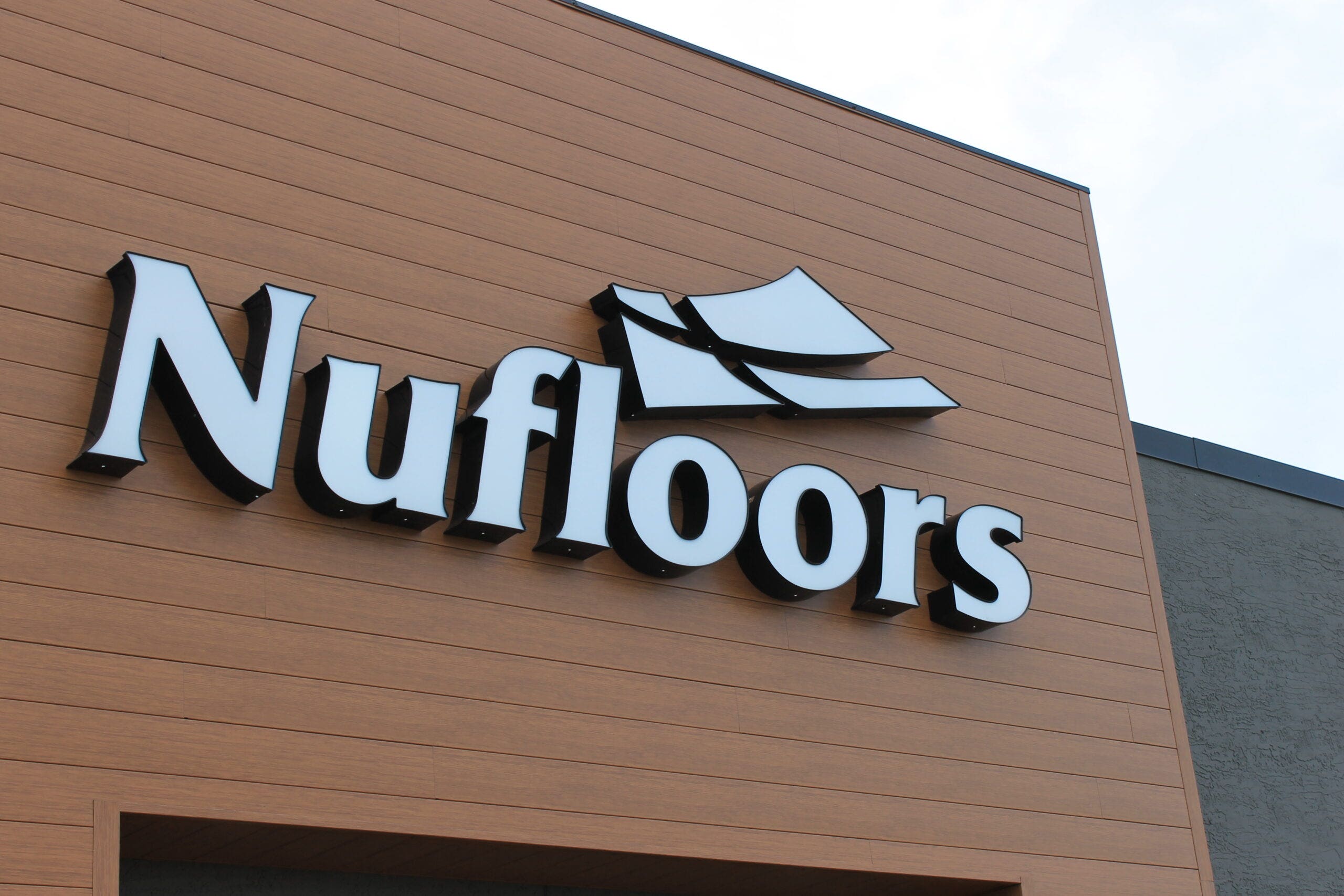 Locally Owned.  The way a flooring store should be.
Each Nufloors location is independently owned and operated by a local community member and is committed to providing customers with the latest designs and fashions in flooring.
Nufloors Grande Prairie carefully customizes and selects the products for our region based on local needs. Our staff is continually learning new techniques and product information to deliver you the best possible value and service.
Owner Dan Bergsma is a long-time resident of Grande Prairie and has 25+ years of experience in the floorcovering business. Dan and the Nufloors team take pride in delivering top notch customer service and satisfaction in all aspects of flooring, from residential to commercial projects.
We are excited to announce that we are now in our new location (still on 100th Street, where the old Brick Outlet store used to be).  We now offer a larger showroom.
Please visit us at:  #101, 13501-100 Street