Beautiful flooring for Castlegar.
Castlegar and surrounding area homes beam from the inside out thanks to Nufloors. You can relax knowing that our local team of experts is committed to creating a beautiful experience for you.
Come in
Monday:
9:00 am - 5:00 pm
Tuesday:
9:00 am - 5:00 pm
Wednesday:
9:00 am - 5:00 pm
Thursday:
9:00 am - 5:00 pm
Friday:
9:00 am - 5:00 pm
Saturday:
10:00 am - 3:00 pm
Customer Happiness is our Specialty
Our locally owned and operated store has been a staple in the community of Castlegar since 1988. We understand the needs of customers because we're from here. Come visit our location on Minto Road and let us show you the Nufloors beautiful experience.
We are your local experts in flooring
Our staff is experienced, knowledgeable and ready to help with your next flooring project. We'll provide advice that's right for your home and family needs. Find your style and we'll make the flooring experience beautiful. Visit us today and let's talk flooring.
Brian Miller
Owner/Sales
What do you do at Nufloors?
Everything but bookkeeping and computers.
What do you do in your spare time?
I like boating, golf and travel.
Are your from Castlegar?
I was born in North Delta and started installing flooring at age 17.  I moved to Kelowna and then to Castlegar in 1985 where I opened the store in 1988.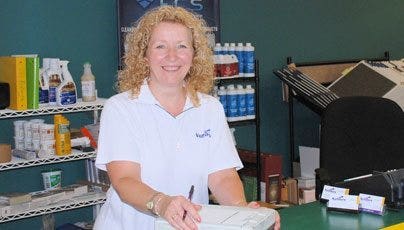 Carol Miller
Sales/Admin
What do you do at Nufloors?
Sales, advertising and bookkeeping.
What do you do in your spare time?
What spare time?  I'm married to the boss, lol.  I like to read, walk and travel!
Are you from Castlegar?
I am originally from Scotland and grew up in Prince Rupert.  I moved to Castlegar in 1995.
Serving our community since 1988
All the way from inspiration to installation
Reviews from Google Reviews
"Great prices and very friendly. Thanks for a great experience."
- Michael C.
"Great selection and very nice owners."
- C & T Richens
"Great staff."
- Jonathan M.
"As soon as I walked in the door I had immediate service. Very friendly and helpful staff. Very pleasant experience and would recommend."
- Rob P.
View All Google Reviews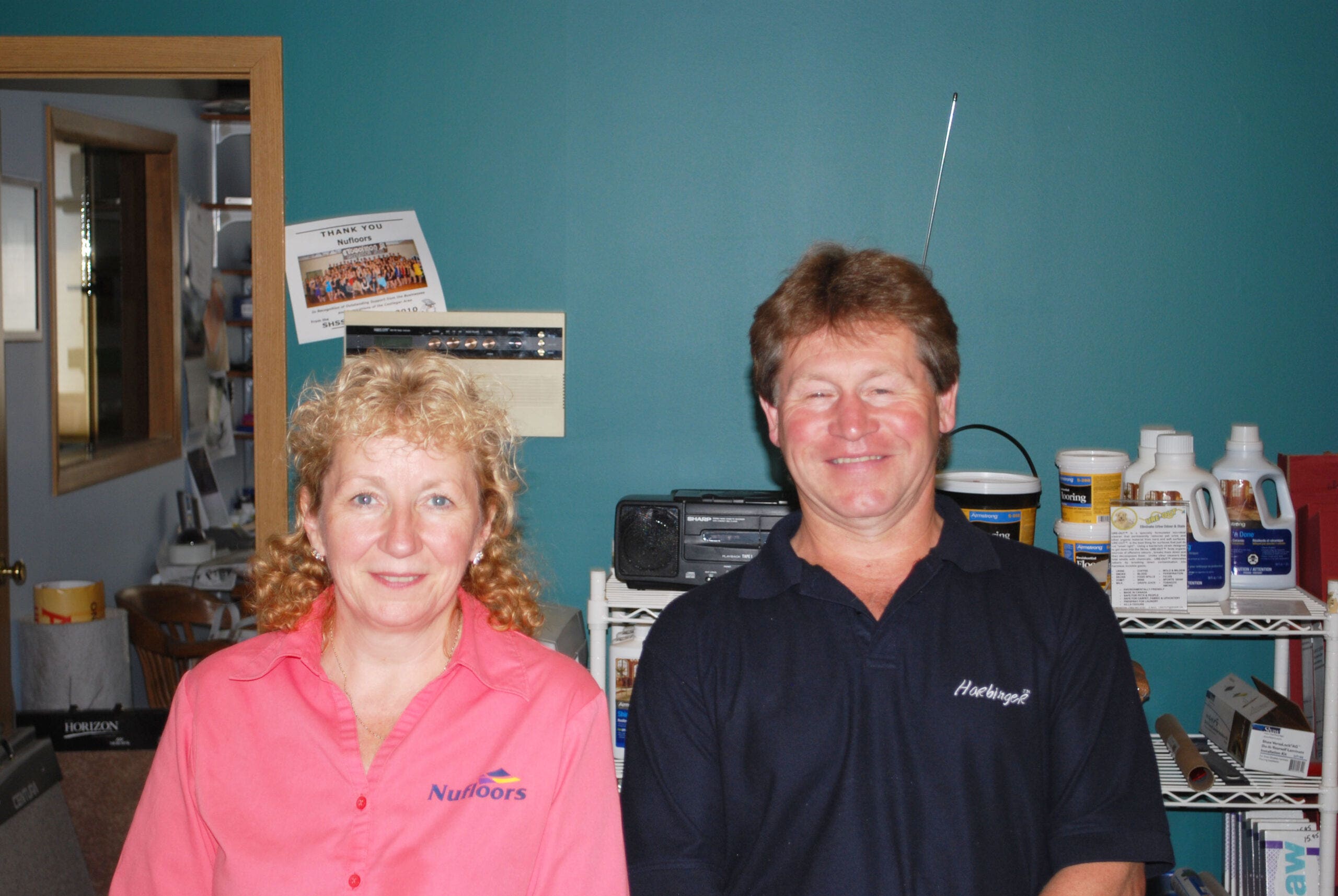 Locally Owned.  The way a flooring store should be.
Nufloors Castlegar is an independently owned and operated family flooring store and we have been in business in Castlegar since 1988. We have an 8,000 square foot building which allows us to carry and showcase the largest assortment of flooring products in the West Kootenays. The type of work we do ranges from the smallest bathrooms to the largest commercial jobs. We are well-known for our quality of products and services.
From our showroom experience to delivery to installation to maintenance, you can rely on us to help you every step of the way.