This blog is brought to us by Mohawk Flooring. Whether you are planning a remodel or building a new home, this article features all of the latest colour trends and tips to help you design the home of your dreams.
From traditional browns to fashion-forward greys and newer, warmer tones, those looking for wood or wood-look flooring have an exceptional colour palette to choose from. And no matter what your favourite shade of flooring may be, you are guaranteed a timeless, natural look and feel that will uplift a room.
Whether you want to craft a bold, eye-catching room or create classic warmth, the colour of your wood floors will has a huge impact. As you design your dream home, here are a few new wood flooring colour trends to explore!
Warm, Natural Tones and Lighter Shades
Currently, warm natural tones and lighter shades are making a big splash in residential flooring. And what's not to love? Floors that capture the natural look of freshly cut wood with subtle warm undertones have moved to the forefront for good reason. Homeowners love the fresh-cut details, which are easily seen in ethereal warm and cool shades, pale ivory, and powdery soft greys.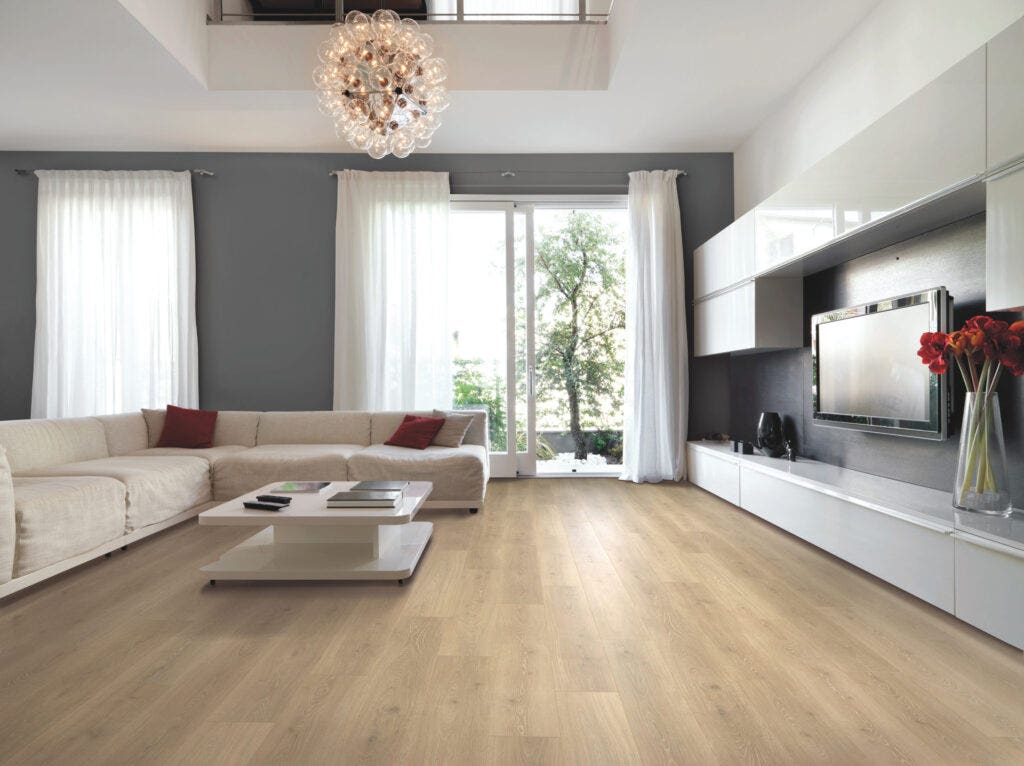 Need proof? Look no further than some of our newest styles of TecWood and RevWoodproducts. This Sand Dune shade from the BoardWalk Collective style of RevWood is a warm oak shade that softly emphasizes the wood grain, knots and other natural character in the wood.
You will see that tonal putty has replaced black filler for knots. It offers a softer, more natural look. For even more warmth, you can choose a wood style that features tonal variation. Sometimes you'll even get a range of natural and light colours found together within a single plank.
Reds and Oranges are Starting to Reappear
While traditional red and orange wood tones have not been the most popular shades in recent years, Pantone's pick od Living Coral for Colour of the Year will definitely revitalize people's love for colours like these.
Popular natural wood colours already have subtle oranges in warm undertones, and this year's saturated browns have shifted more towards red.
This trend will continue to produce dazzling results like as this gorgeous Oak Cherry variety from the Woodmore style of TecWood.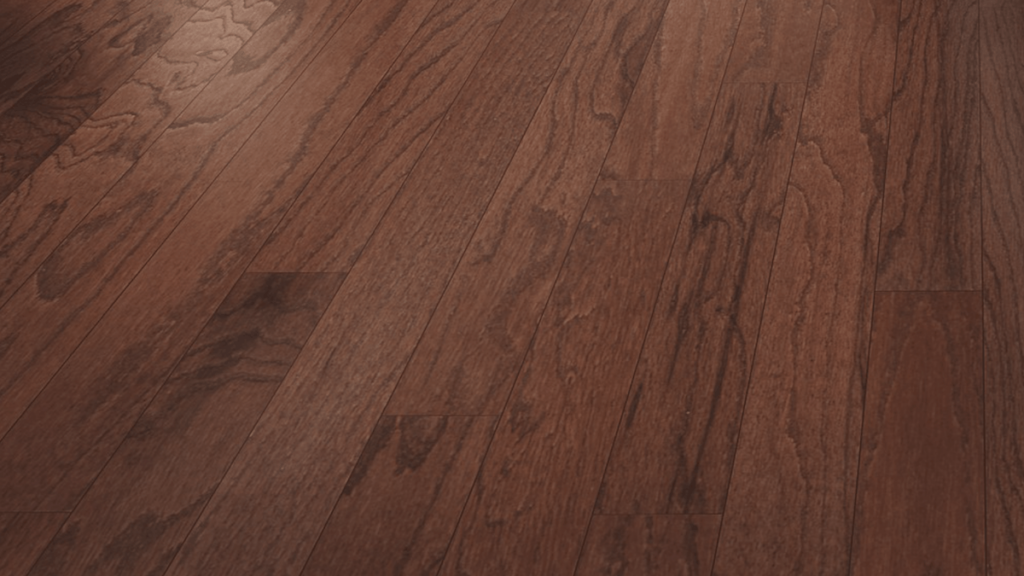 What About Grey?
Cool grey has long been a favourite neutral of homeowners and interior designers. More recently it's made its way into wood flooring from dark earthy charcoals to soft airy tones.
Although, the overall wood flooring market has seen the palette shift towards warmer colours, grey remains a go-to hue for chic, modern interiors.
Whether you crave an icy iridescence or a light, airy vibe, this Ashlar Oak selection from the Rare Vintage style of new RevWood select will capture attention and hearts with ease.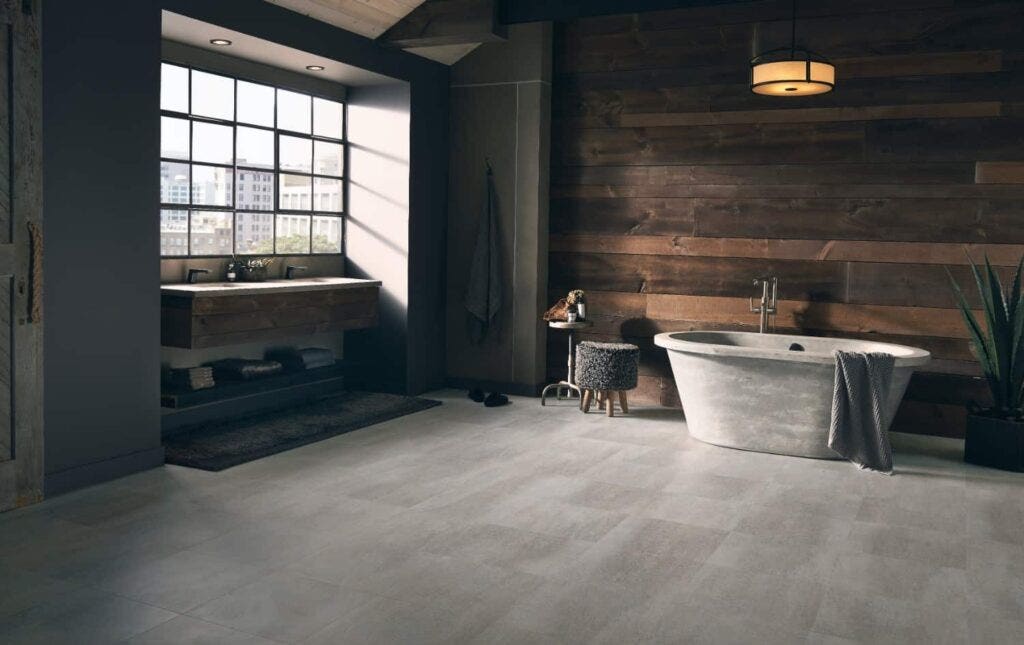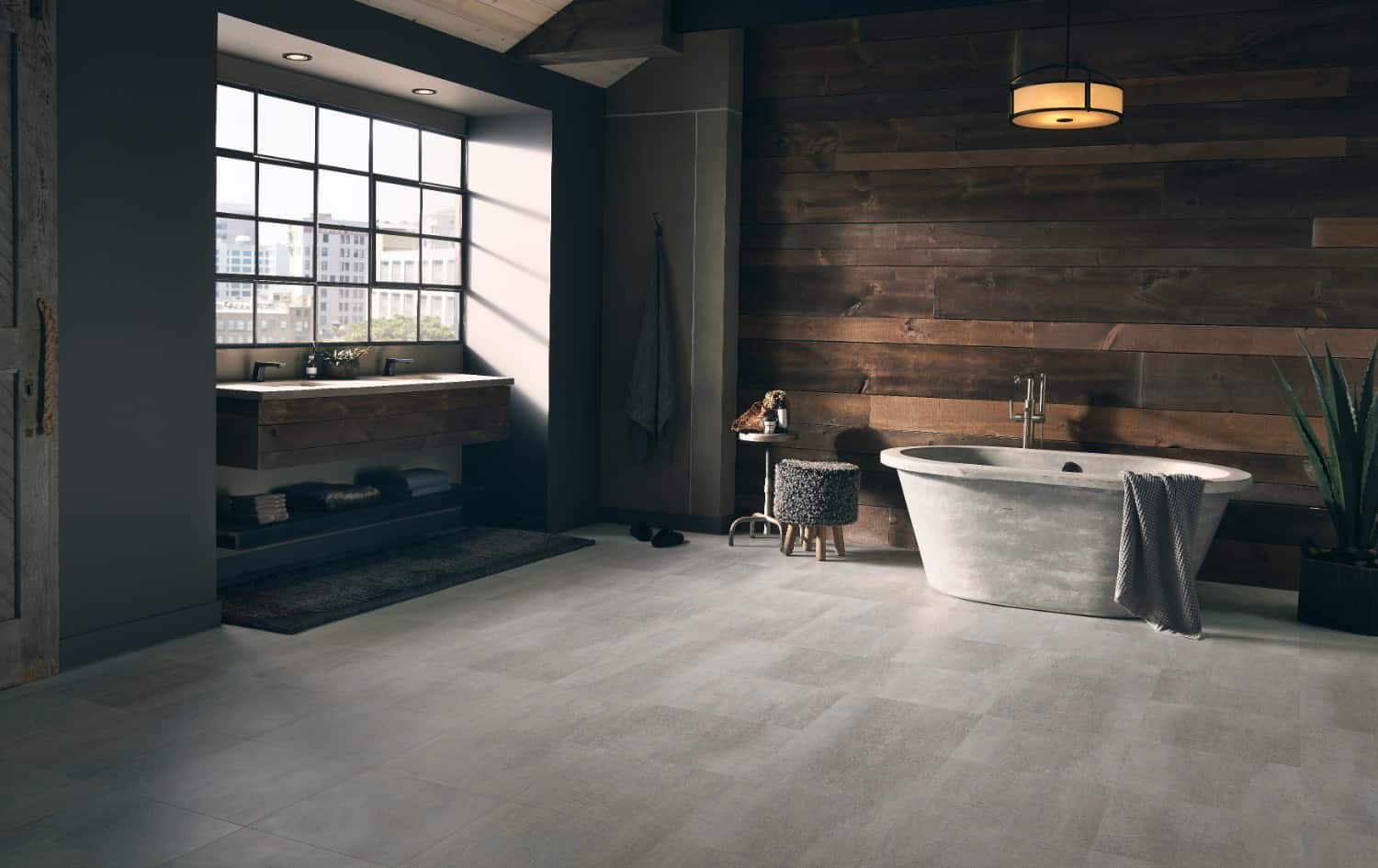 Colours in Design
So, how do these colour trends play out in an actual design scheme? The move to more natural and warmer wood tones play well in the most forward looking designs. Inspired by simplicity, softer woods lend relaxed elegance to interiors. While planks with natural colours speak to mid-century design.
Whites and pale greys marry perfectly with sun-drenched coastal looks. The raw-cut wood tones lend themselves to both the exposed industrial vibe and the earthy feel of eclectic spaces. Darker greys such as espresso, charcoal and off-black are being used in sharp contrast to soft lights and naturals to produce striking appeal.
To find wood flooring in all of the latest colours to inspire your next project, visit MohawkFlooring.com.