No matter your style and budget, there are simple and easy ways to transition your home for the season. Welcome fall and the cooler weather into your home with these cozy essentials.
Switch Out Fabrics
Easily transition from summer to fall by swapping out those cotton fabrics for the cozy velvets and chunky knits. These fabrics exude that warm and welcoming feeling we love so much about fall. Change up the entire look and feel of a room in an afternoon by swapping out your pillowcases, draperies, throw blankets and even your rug.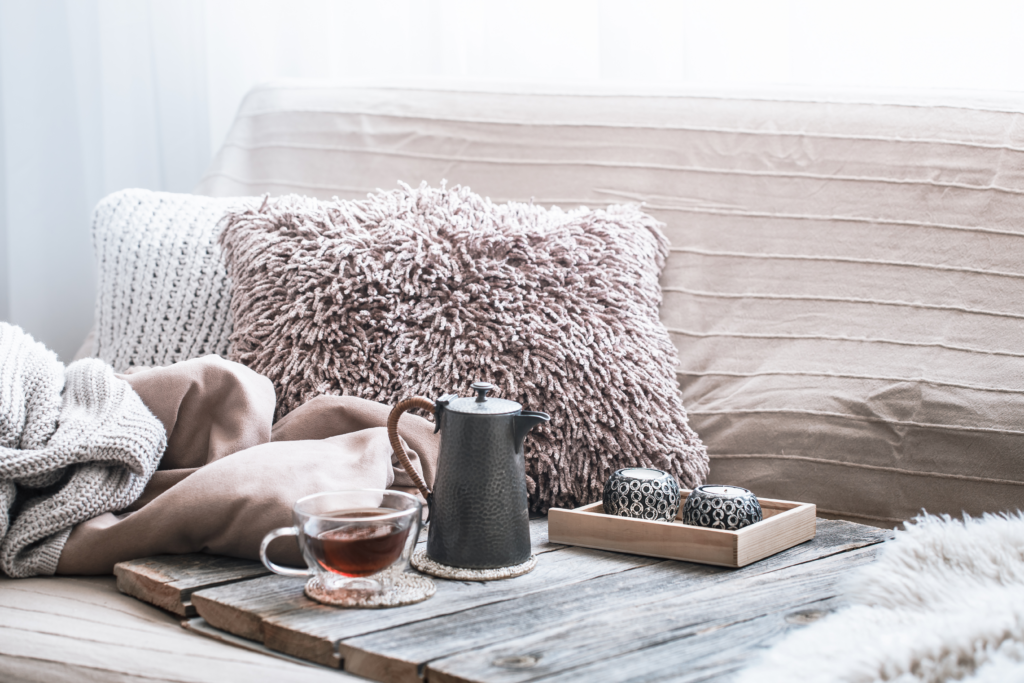 In the bedroom, change your cool, crisp white linens for something like flannel sheets to keep cozy during the cooler days of fall.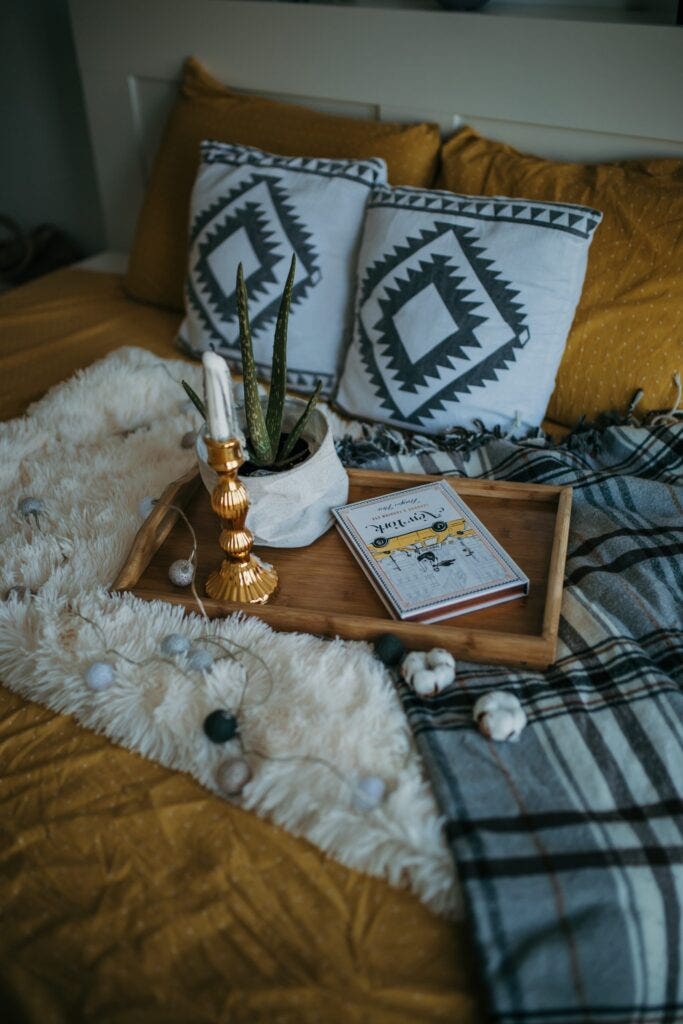 Layer Textures
This goes hand in hand with swapping out fabrics. In the bedroom with your new, cozy flannel sheets toss on a faux fur throw blanket at the foot of the bed for the perfect amount of comfort, without going overboard.
Quickly change your space without moving or changing out furniture by layering area rugs. Not only will it transform the space, but your feet will thank you for the added warmth and comfort.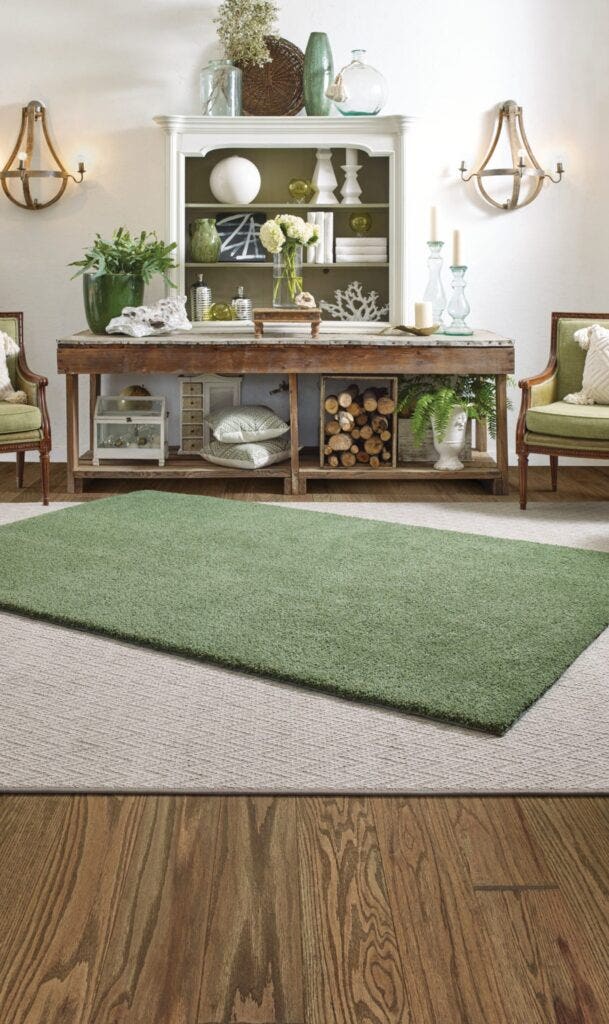 A mixture of textures is the best way to bring the cozy fall feeling into your home.
Add Natural Elements
Fall is the season of apples, pumpkins, pinecones and more! One trip to the grocery store or to your backyard may be all you need. Place bowls of seasonal fruit for a healthy and environmentally friendly display. Create pretty displays with decorative pumpkins, gourds, and pinecones. Combine your natural elements with candles and arrange them on platters or trays and place them throughout your home for an affordable fall addition. Your options are truly endless.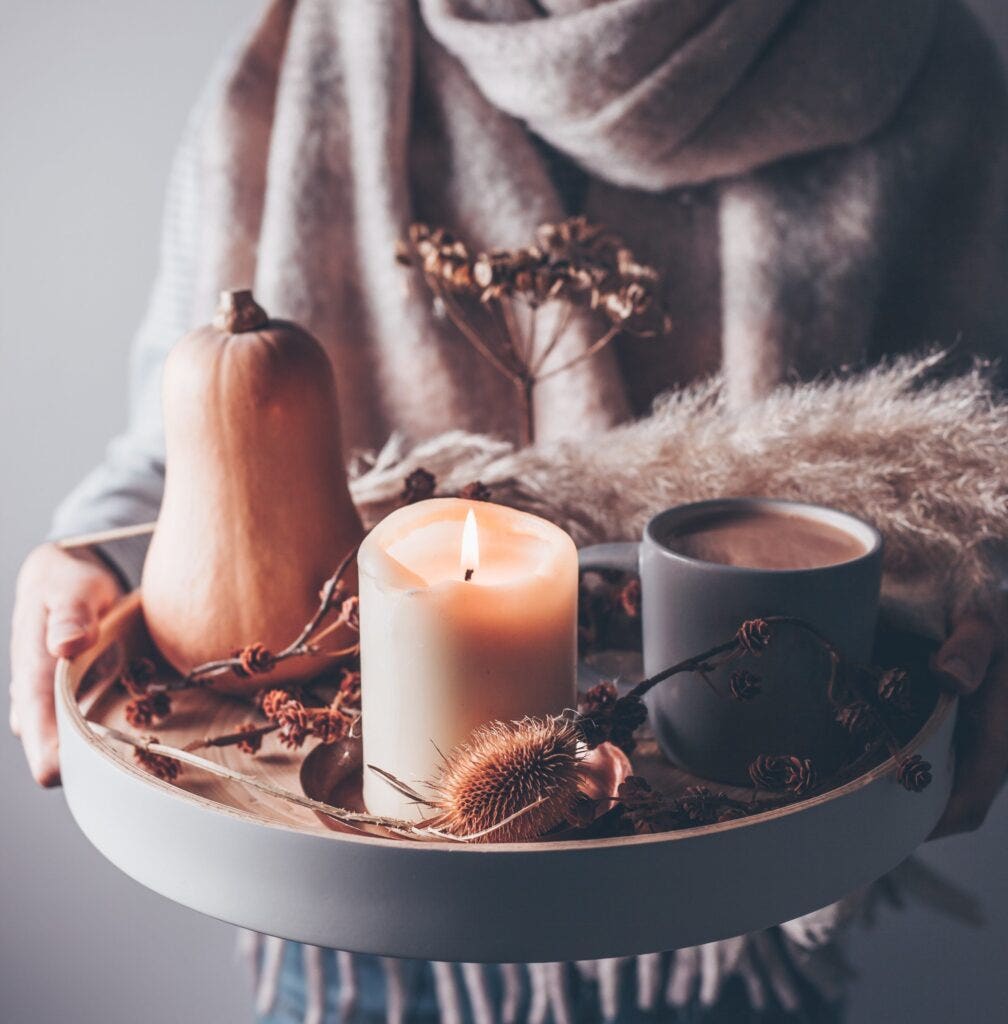 Also, if a neutral pallet is more your style you can opt for a white or tan colour scheme to unify your space. Remember the rage for white pumpkins? Use them to create a beautiful display that doesn't shout fall in shades of orange.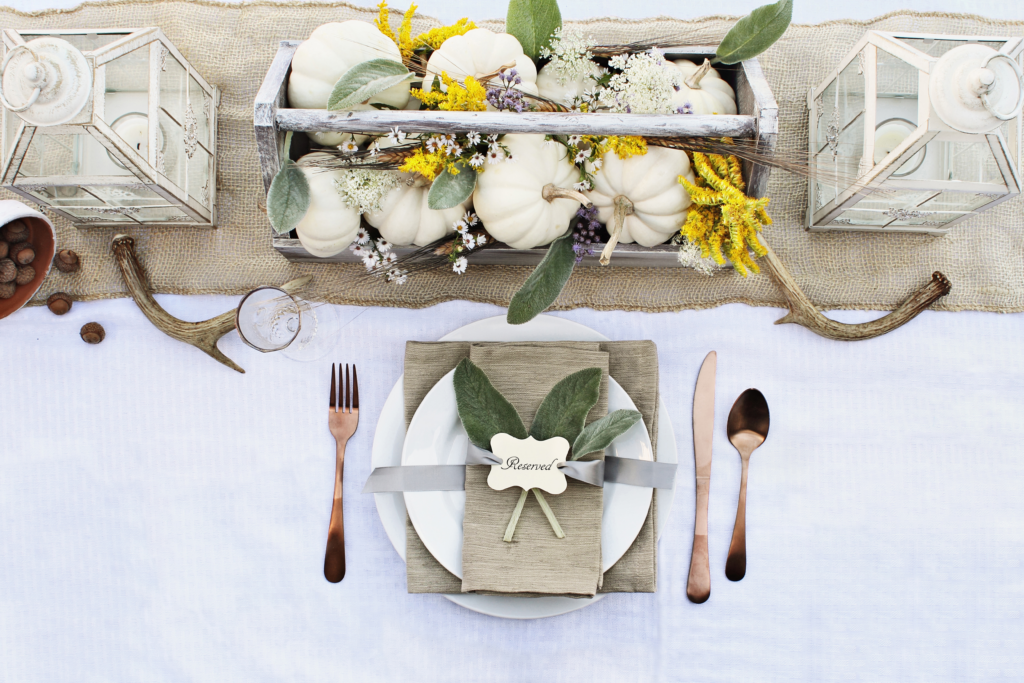 Prep the Fireplace
We would argue the fact that there is nothing cozier than curling up next to a fireplace on a cold day. A fireplace will pull the whole room together with its inviting warmth and glow. It may just be the ideal accessory for fall… 1. It offers the perfect visual aesthetic and 2. They are the ultimate in comfort. Plus, a fireplace mantel is the perfect spot to add your personal touch with seasonal décor elements.