It's the most wonderful time of the year! Everyone's jingle belling and visiting and throwing parties. The season is bright with joy and merrymaking. But what can all that fun do to your hardwood floors?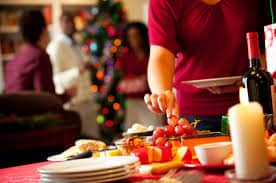 Hardwood floors are among the most durable of flooring, far outstripping the life of carpet or sheet vinyl.  However, they still require maintenance and TLC to keep them looking great.
When you think about the water, melted snow, ice, salt, and sand that will get tramped across your hardwood floor this season, it makes you shudder. We have tips to keep your hardwood floors looking good throughout the season.
What dulls your hardwood floors?
1. Oh the weather outside is frightful! Outdoor elements like rock salt, snow, rain, mud, leaves, etc. are not kind to your floors. As people come in and out of your home this December, they bring the outdoors in with them – its like having sandpaper on the bottom of your shoes . And your hardwood floors are not designed to withstand the outdoor elements.
How to protect your floors: Purchase both indoor and outdoor mats for each entrance of your home. These walk off rugs allow the stones, dirt and grit on the bottom of your shoes to come off allowing for cleaner feet by the time they reach your floor.  For potentially muddy areas, you can also have a mud scraper by the outside mat.
Place waterproof mats by the doors to place shoes to dry. You can have guest slippers or socks if you implement a no-shoe rule. Vacuum or dry mop your high traffic areas daily to cut down on damage to your floors.
2. O Christmas tree, O Christmas tree. How lovely are thy branches, when your needles don't fall on my hardwoods. Water spills from watering your tree can cause unsightly stains on your flooring and can cause water damage. (Sometimes you miss spills or sloshes because the tree branches hide it!) Sap and falling needles can also dull and scratch your floors.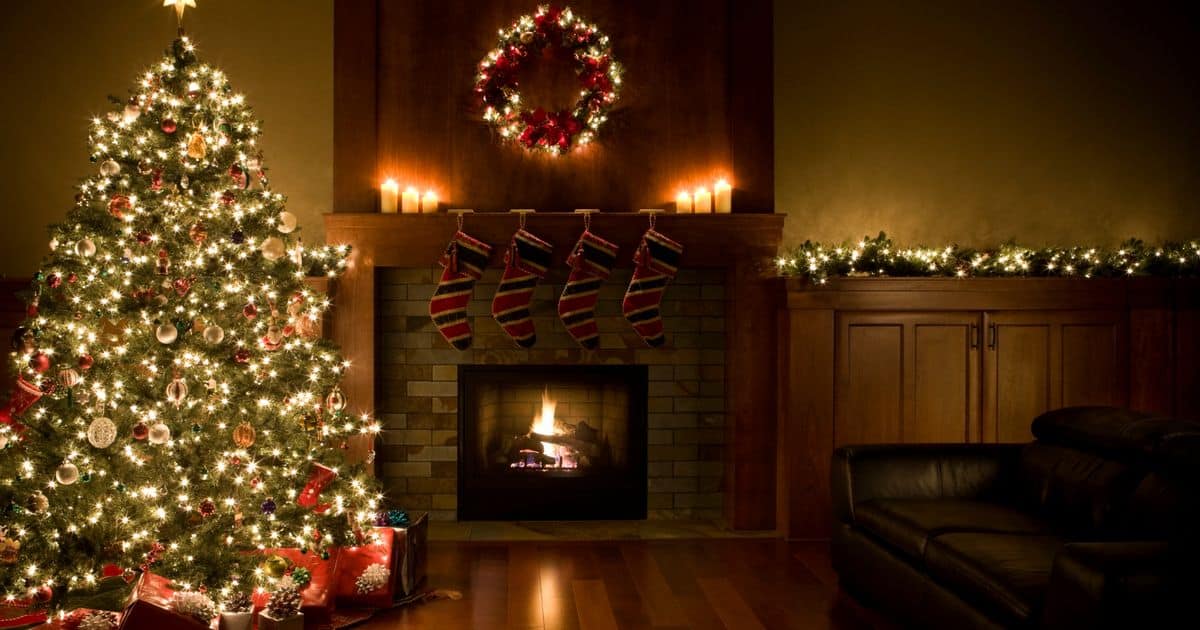 How to protect your floors: You don't have to give up your live tree OR sacrifice your floors. Use an old, clear chair mat (like you have in an office) to go under your tree and hidden by your tree skirt. You might need to cut it to size. Alternately, you can also lay down clear plastic sheeting to catch any water spills and errant sap.  Recommend you use a rug pad between your floor the plastic mat to protect the floor.
Again, daily vacuuming or dry mopping to clean up any excess needles will keep your floors from scratching.
3.  Baby, it's cold outside! During the cold months, we crank up the heat to protect ourselves from the weather. The blasting furnace and the cold air significantly reduces the humidity in the home, and this impacts your hardwoods. Small cracks could appear in your floors, but some contraction in a natural element like wood is common.
How to protect your floors: Place a humidifier in your rooms with hardwood floors to help put some moisture into the air and your hardwoods! You can also consider using a furnace humidifier to keep your hardwoods looking brand new.
4. A jingle bell time is a swell time. Until that glass of red wine spills on your floors, and you don't find it until long after your party ends. Parties and higher numbers of people in and out of your home during the holiday season impacts your floors and can lead to dulling and scratching and staining.

How to protect your floors: Wipe up spills as soon as possible and always use a dry mop or rag with proper hardwood floor cleaner, if necessary. You never want to use a wet tool on your floors. The moisture from the water has a dulling effect on your hardwoods.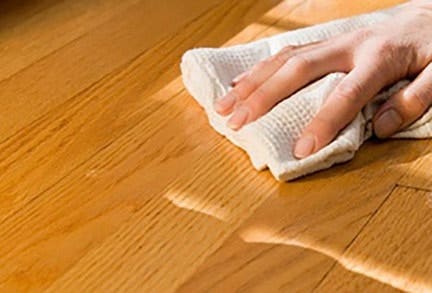 Vacuum or dry mop right after your party so any leftover particles don't your scratch your floors.
5. Our 4 legged family members get excited during the holidays too! Don't skip Bailey's pedicure – especially during the holidays.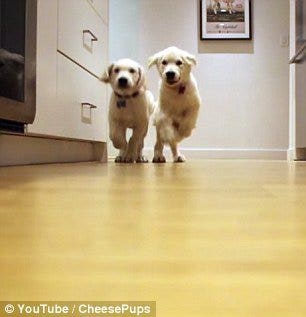 How to protect your floors:  Visit your groomer before the holidays to trim your dog's nails.  This is the best way to avoid those scratches to your hardwood floor as our pets can get a little excited when visitors come to our home.
Keep the good times rolling and your floors looking brand new!