Area rugs are the shoes of home décor – without them your outfit is not quite complete (and your feet get cold). Area rugs create a sense of polish and finish to a room. They both define and enhance a space.
But it is easy to make your home look lopsided if you are not careful, like sneakers with a cocktail dress. Here are five simple guidelines to help you select and place area rugs for every room in your house!
What Flooring?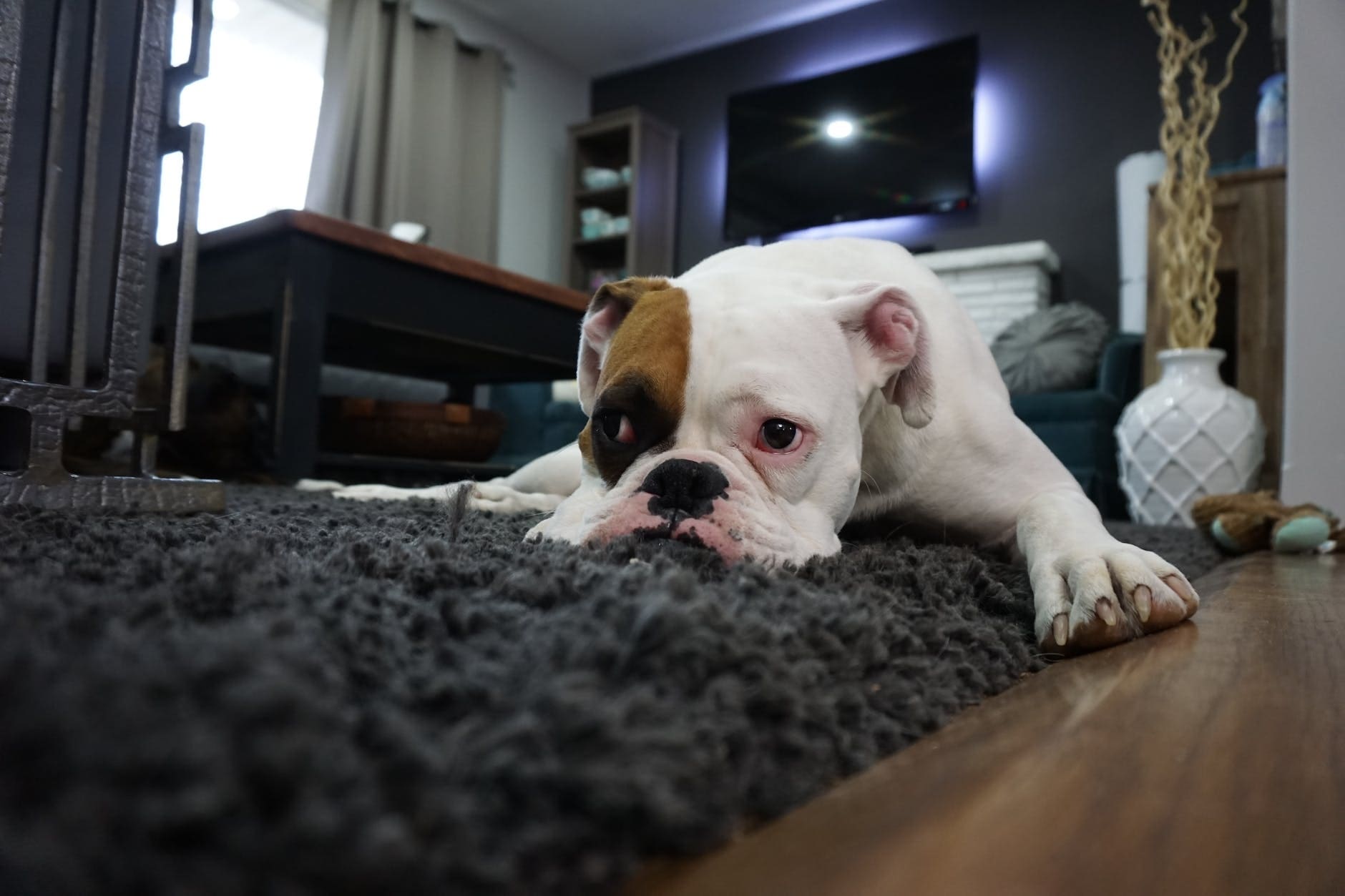 It is important to consider your current flooring before selecting the right type of rug. Do you have wood, tile or laminate flooring? Or do you have carpeting? If you don't have carpet, an area rug will add warmth and a softer feel to a room.
Just because you have wall-to-wall carpeting doesn't exclude you from area rugs; although, it usually works best with a lower pile carpet. An area rug also helps to protect your carpeting. Keep in mind, looking at patterns and textures that will contrast, but complement, your carpeting.
60-30-10
You know how your math teacher said you'd always need math? Deep sigh. They were right. Even in something as simple as selecting a rug, you will want to use this percentage equation.
This colour rule simplifies all those questions about what colour(s) you should get in your area rug. Look at your space and determine your dominant colour by what is about 60% of the colour in your room. Look to your walls or a large piece of furniture. Next you will determine your secondary colour by considering your upholstery and other small pieces of furniture. And, finally, your accent or "sparkle" colour makes up about 10% of the colour in your space.
Play with patterns, textures and colour to find the perfect fit for your space.
Using a Rug in a Small Space
Design is like a magic show. Using illusion to trick our eyes. An area rug is used to define a space, and here are a few tricks for using a rug in a small space.
A rug that exceeds the edges of the furniture will produce the effect of a room appearing larger than it is. If you cannot find the right size rug for your small area, you can customize it by putting together smaller rugs. Simply line up the patterns and connect with carpet or duct tape underneath.
Using Multiple Rugs in a Large Space
A large, open concept is highly valued in homes with kitchen, dining and living areas all flowing together. Can you use different rugs in one large space? The answer is, yes! In fact, it is important to help create definition in each dedicated space. An area rug under your dining table, says, this space is for eating. And a rug pulling together the living area, marks it as the living area.
Important keys to making it all flow include: choosing colours that blend and complement each other, using different sizes and shapes, and selecting the right size for each defined space. If you get a rug too small, the room looks off-scale.
Why a Rug Pad Matters
A rug pad feels like it will add bulk, but it is essential to protecting your flooring, as well as keeping your rug in place and from becoming a slip and slide. A rug's underside grains can scratch your wood flooring, and it can also create wears and tears in your carpeting. There are different types of pads, so do your research based on your flooring type and purchase one about one to two inches smaller than the rug itself.
To learn more about Area Rugs be sure to connect with a Nufloors Specialist near you!