It used to be only Christmas and Halloween were the holidays that we broke out the decorations. Now, you see Easter trees and fall-themed lights for other family holidays. Not to mention the reds, pinks, and hearts of Valentine's Day decorations.
Valentine's Day is celebrated the world over on February 14. Its origin contains spiritual roots, but it has become known as the holiday of love. Romantic, child, and friendship love all matter and count on Valentine's Day. No one love matters more than the other.
To honor the holiday of love, we've pulled together some of our favorite Valentine decorations, whether you are celebrating your significant other, your kiddos, or if you want to create a "Valentine's" paradise! Show the love this Valentine season.
Romantic Valentine
Center your romantic Valentine decorating and make your significant other feel all mushy inside from all the romantic gestures you have in store for them.
Mood lighting:  Setting the right mood matters and there is nothing more romantic than candle light!   Create the right mood with these heart candles from This Grandma is Fun!
Hearts & flowers: A Beautiful Mess knows that hearts and flowers are what the holiday of love is all about! Follow their tutorial to create a romantic heart wall hanging made out of flowers and place in your home for romantic flair.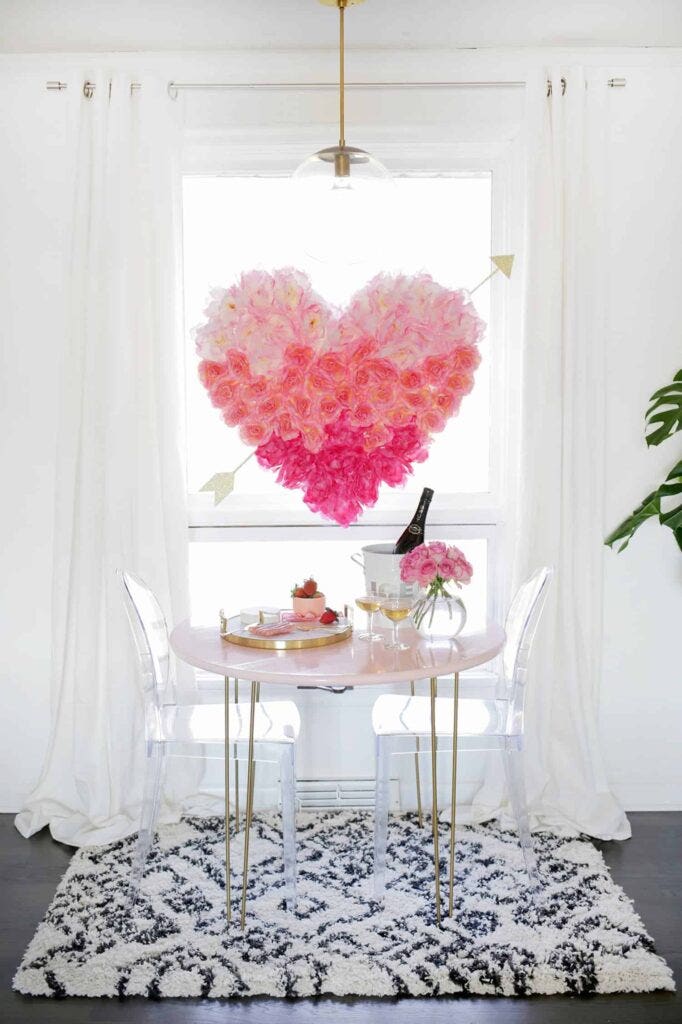 Love notes: Here's a creative way to express your love for your special Valentine. Follow Instructables to create this clothes pin photo hanger with one twist! Instead of pinning up just pictures, add little notes of love with pictures from your most romantic moments.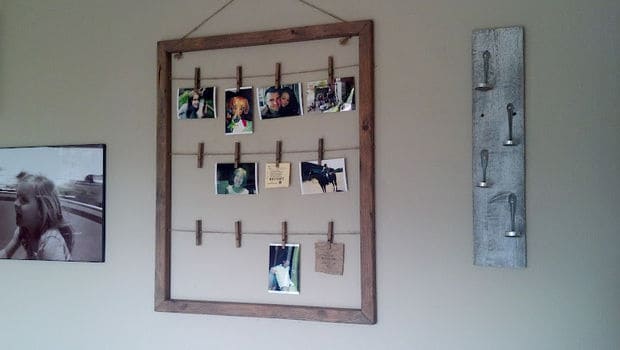 Kiddie Valentine
Kids love Valentine's Day! Candy and the comfortable feeling they are loved is a fun holiday for any kiddo out there. This year, make some fun Valentine DIY décor with the help of the kids for extra fun family time.
Your love is like a ray of light: Create fun Valentine-themed sun catchers and put them up on windows and sliding doors around the house just like Buggy and Buddy do, using old crayon remnants for a little recycling fun too!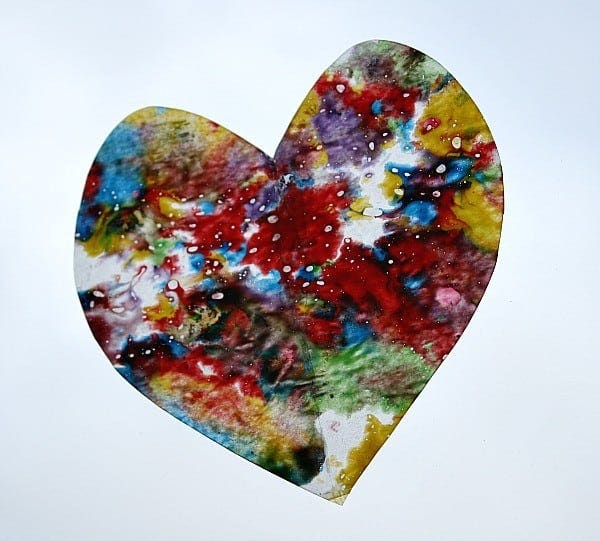 Unbreakable bond: While a paper chain might be breakable, a parent's love for their children is not! Create a heart paper chain and decorate your mantel or staircase or TV console or from doorways just like Work in Progress Kits!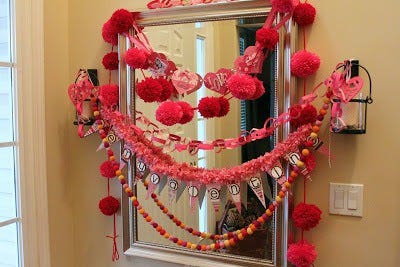 You've got mail: Make Valentine's mailboxes and challenge everyone to put in little notes of love to everyone in the house! Dream a Little Bigger has creative ways to turn kraft paper mailbox into an individual creation.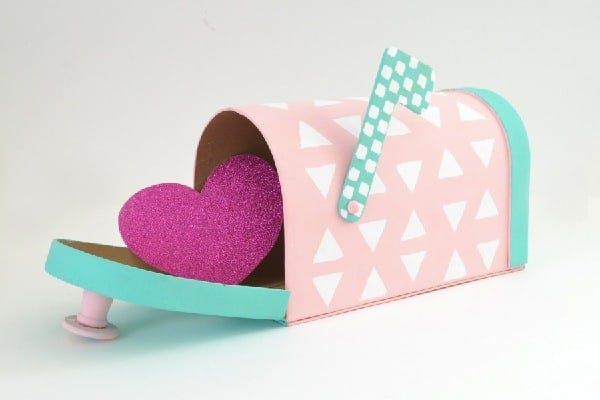 Whether you are married or single, knowing your friends love you means the world! Invite over your besties and celebrate your friends this holiday with sassy Galentine's Day décor. Let your friends feel all those feelings of love and appreciation this season!
Embrace your inner cheerleader: Pom-poms aren't just for the cheerleader! Create this cheerful, Valentines-y pom-pom garland by My Name Is Snickerdoodle.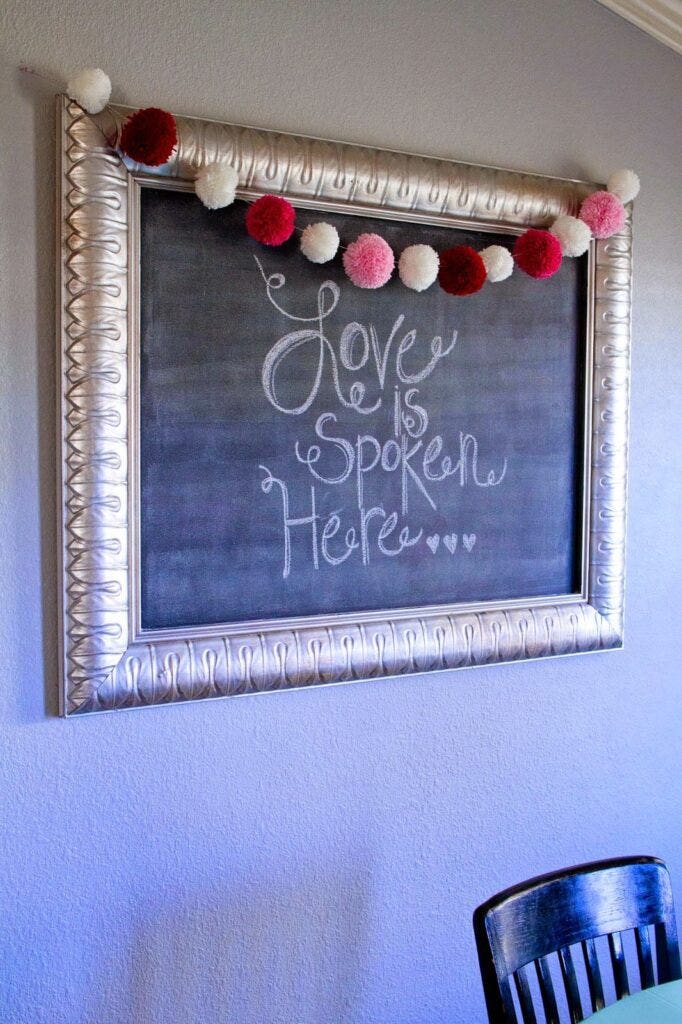 Anyone can do it embroidery: Head to the craft store for a few simple supplies and get ready to create this simple and cozy Valentine decoration! It only requires a few stitches, and you'll have a sweet decoration. Lauren Makes shows you how!
See Valentine's Day isn't just about the candy and syrupy messages. Go out and spread some love around. Happy Valentine's Day!