When it comes to interior design, there aren't many rules. You can be as creative as you want when transforming your space. However, there are some design mistakes you should try to avoid. To help you create the home of your dreams we have compiled a list of the 6 most common design mistakes that people make.
1. Falling For Fads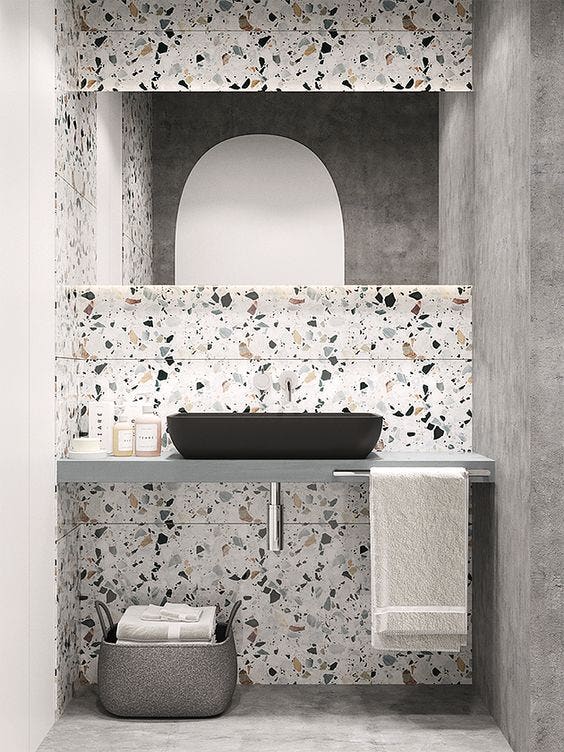 Fads are fun, but they never stick around for long. But, there may be some fads that we just can't resist. If you want to incorporate a design fad into your space, invest in pieces that can easily be swapped out. Items like decor items, throws or cushion covers are perfect for this. Try slowly incorporating pieces into your design to see if it can go the distance. The trick is to not make any design decisions on a whim. Avoid large, more permanent design elements that are expensive and time consuming or costly to replace— like wallpaper and flooring. If you do want to go with something a little more on the trendy side, try it out in a smaller room like a mud room or bathroom.
2. Skimping on Storage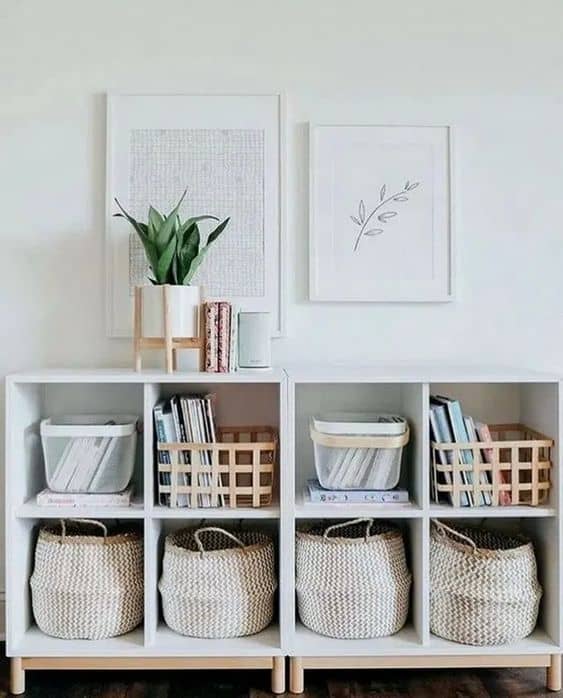 Invest in ample amounts of storage to avoid having your space feel cluttered and to keep yourself from getting overwhelmed and stressed. It's important to consider the items you need to store and your storage options when redecorating. That way you can invest in furniture and decor pieces that double as storage solutions if need be. Storage ottomans, baskets, shelving and cabinets are great options if you need functional pieces that also contribute to your interior design theme.
3. Giving Little Thought to Lighting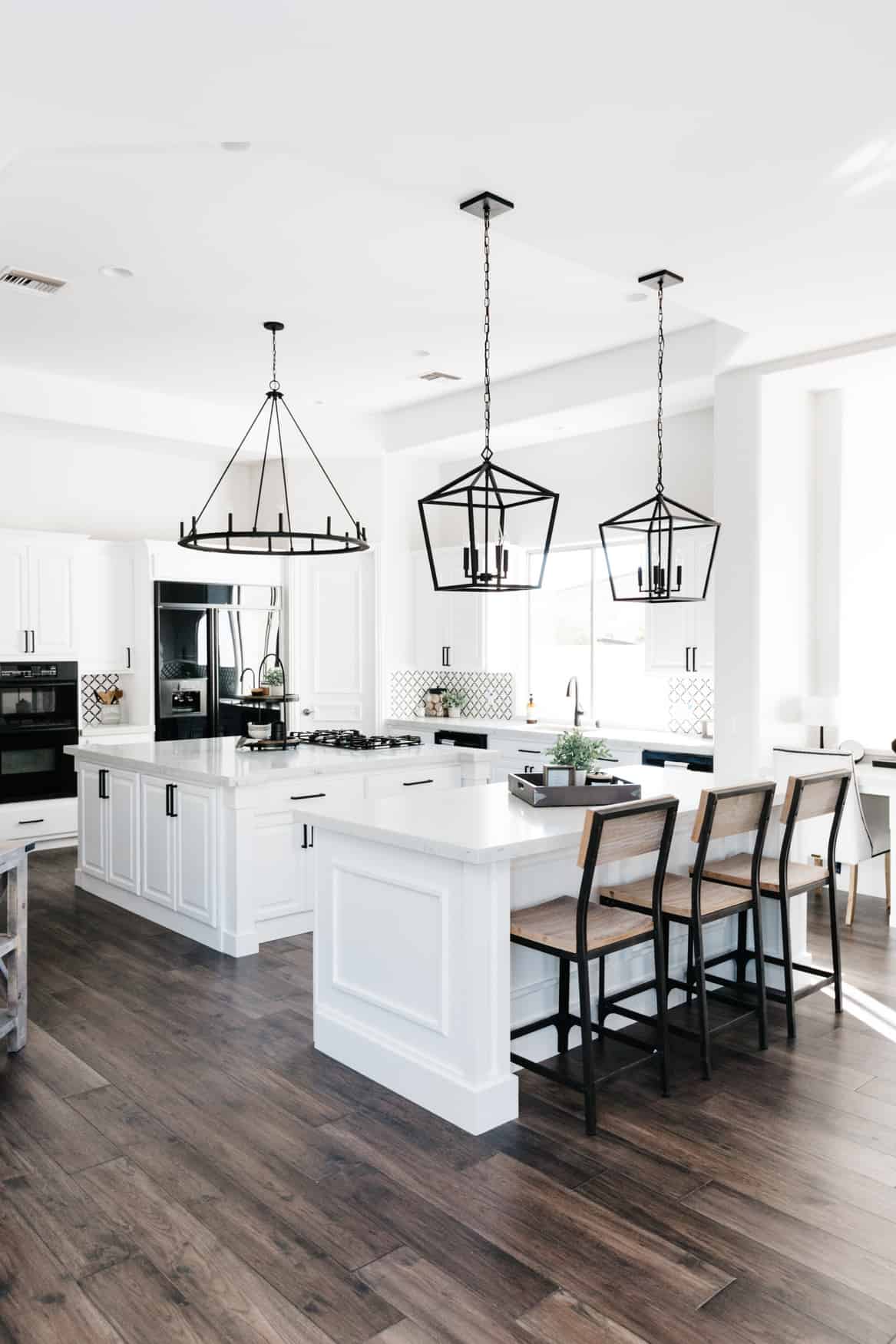 Lighting sets the mood and it should be carefully considered. With poor lighting you can lose the functionality of the space and end up with the room not being comfortable to use. For the best effect, lighting should be layered. Start with task lighting or spot lighting to illuminate workspaces, such as kitchen counters, desks, bathroom mirrors, or dining areas. You can then add lamps or string lighting to alter the overall ambiance of the room. Don't forget you can also use candles and lanterns to create warmth and coziness.
4. Accenting the Wrong Wall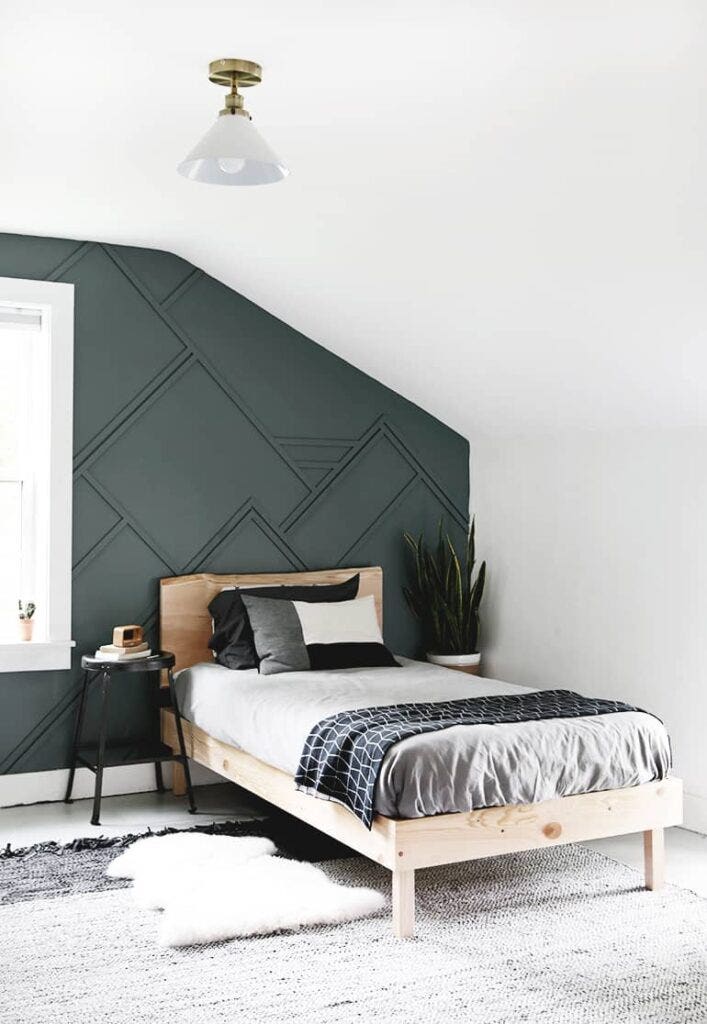 Who doesn't love a good accent wall? Especially with all the possibilities that are out there today! Rustic, reclaimed wood or shiplap, murals, wallpaper, decals, paint and so much more. Your options truly are endless. The trick is choosing the right wall to feature. Make sure you spend some time scoping out all of the walls and features in the room. If you highlight the wrong wall you may be drawing unwanted attention to things such as heaters, radiators, appliances or doors. If you have your heart set on an accent wall but are still unsure of where to feature it, you can never go wrong with fireplace walls or the walls your headboard are up against.
5. Furniture Overload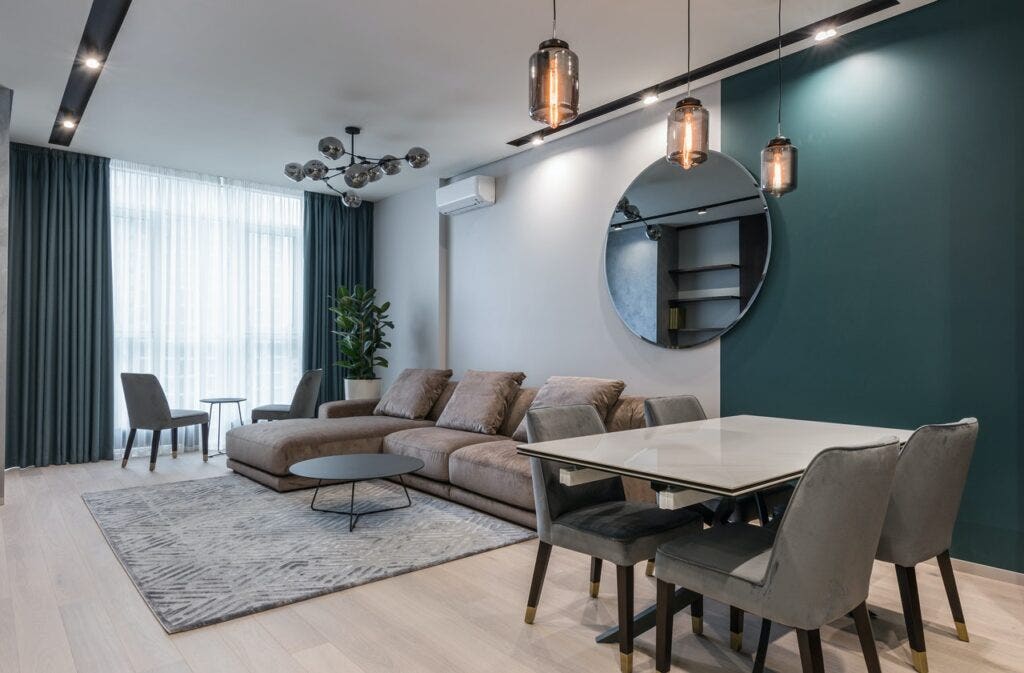 Often in the living room, to help make the room feel less sparse and bare we will overcompensate by overloading the perimeter of the room with furniture. However, this can actually have the opposite effect and make the room feel cluttered and smaller than it really is.
To make the living room inviting and functional it is best to arrange your furniture for watching tv or engaging in conversation or so that everyone can see each other. A good rule of thumb, if a piece of furniture isn't serving a purpose, get rid of it. And if a bare corner in the room makes you anxious, invest in artwork and plants to liven up the space.
6. Investing in Disposable Design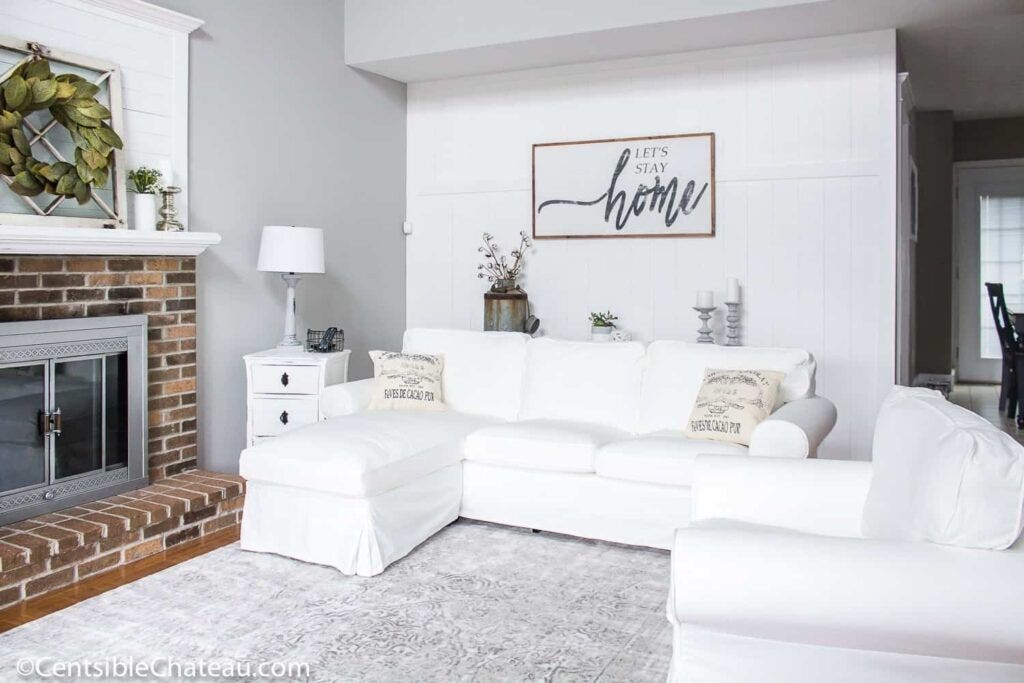 Disposable design is the equivalent to fast fashion in the clothing industry. If you are familiar with fast fashion, then you know it is all about trends and fads and has little to do with quality and longevity. It's the same concept for interior design. So how do you steer clear of disposable design? Stay away from fads and low-quality accessories that will likely be thrown in the garbage after a year. Things such as cheap, low-grade textiles that won't last are pieces you will want to steer clear of. When you are shopping for your home ask yourself, "Will I love this in a year?" If the answer is yes, buy the best quality that you can afford. Or buy pieces you truly love even if it means waiting until you can save up and afford it.
Go with your Gut
In today's day and age it is hard to not be influenced by what you see on social media and Pinterest. However, don't let suggestions from loved ones or those Instagram influencers cloud your judgment. If you do, you may end up with a design you really aren't all that happy with. Of course, it is okay to take tips and ideas from the people around you, but always trust your gut. It will pay off in the long run with. The result will be a space you truly love and are proud of.