Whether it is spilled drinks, food stains, or the endless amount of festive decorations, we are sharing tips on how to clean your floors after the chaos of Christmas and yuletide messes. For all your Christmas decor clean-up and floor maintenance questions, we've got you covered!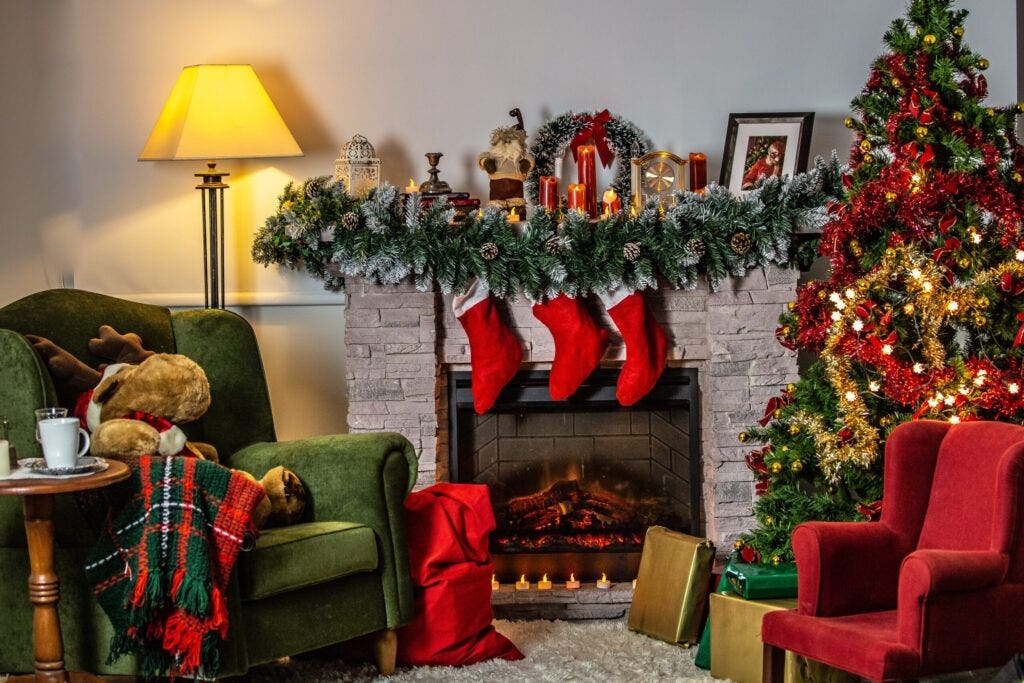 Pine Needles
Although the smell of a fresh live tree cannot be beat, we know we could all do without the pesky pine needles, right? Unfortunately, there is no way to completely get rid of the problem but there are tips for making clean up easier.
Step one is to minimize the amount of needles that get onto your floor in the first place by using a tree skirt. The skirt will collect the needles so all you need to do is carefully remove it, fold it in on itself, and take it outside to shake out.
For those pine needles that still make their way to your floor, before grabbing the vacuum, use a rubber broom to collect the needles, as it does a better job than natural bristles.
Sprinkle baking soda over the needles. This will coat them, making them less sappy and easier to vacuum up. Sappy pine needles can damage and wreak havoc on your vacuum so the baking soda will not only make it easier to clean up, it will help protect your vacuum.
Finally, for those really finicky needles stuck in the fibre of your carpet, use a lint roller, duct tape or packing tape.
Glitter
Can glitter ever get fully cleaned up? There always seems to be lingering glitter flecks left behind no matter how thorough you clean. However, we are sharing the best tricks to pick up as much glitter as possible in your Christmas decor clean-up.
Carpet: Use a small shop vac attachment or the hose part of a vacuum without an attachment. These will help get deeper into the carpet fibres.
Vinyl, Wood, Laminate & Tile: Use a wet cloth to wipe the glitter using static electricity or use a lint roller or tape to pick up any leftover specks.
Wine
Carpet: No carpet is completely stain proof, so the key is to react quickly and with the right solution to tackle spots, spills and stains. The Carpet and Rug Institute is a great resource!
Blot the stain with a white, clean, dry rag to absorb excess liquid. Do not scrub or brush the stain as that could result in more damage to the carpet.
Using a detergent solution, apply a small amount to a white cloth and work in gently. Again, blot, do not scrub. Note, you may need to complete this step multiple times to completely remove the stain.
Vinyl, Wood, Laminate & Tile: Simply blot the area with a damp cloth to pick up the spill as quickly as possible to avoid moisture damage.
For more information on how to best care for your flooring, be sure to check out our Floor Care page and blog post Spring Cleaning: Flooring Edition.