Our bedrooms are our private sanctuary and escape from the hustle and bustle of the rest of the house. Here to help you create the bedroom of your dreams, we are breaking down our top 6 bedroom design trends for 2021.
Statement Beds & Headboards
The trend that everyone is trying to achieve in their bedroom this year is that luxury boutique hotel feel, but at home! The first step to achieving this look is by investing in your bed.
Whether you invest in a canopy bed to create a focal point or opt for a headboard that doubles as artwork, your bed should make the biggest statement in your room.
Tips for buying a statement bed or headboard, get the largest size your space can handle, this will give it the most impact.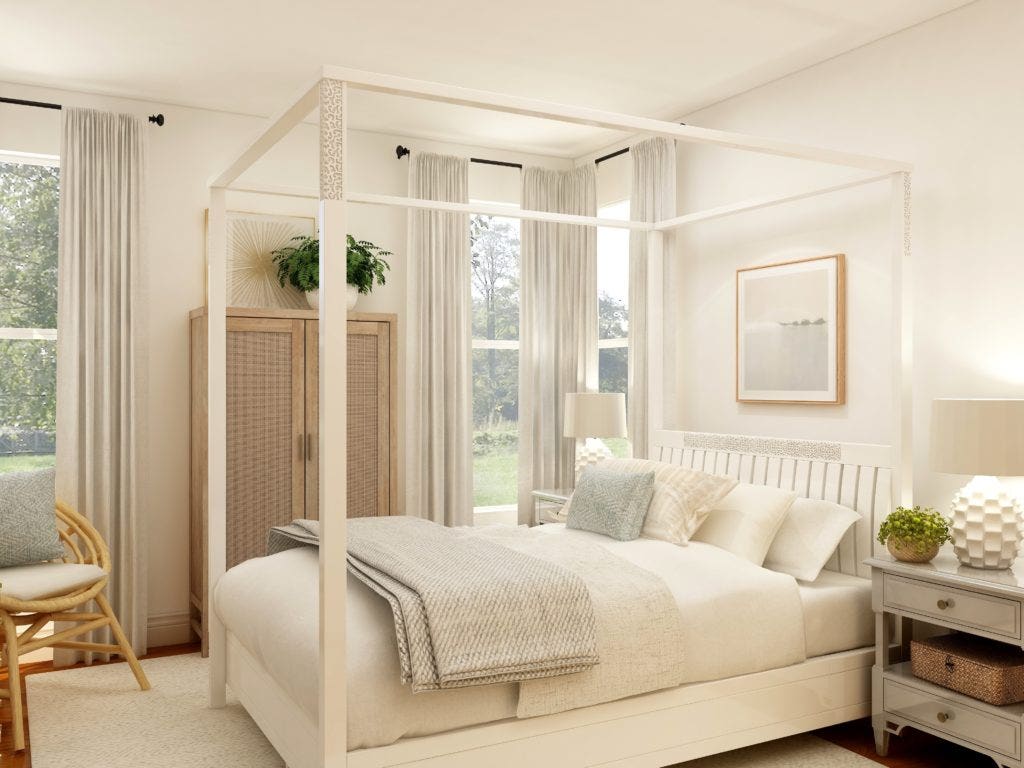 Beautiful Floors
The softness and warmth of carpet makes it one of our favourite flooring options for the bedroom. Carpet adds a sense of coziness and helps make your room feel like a private oasis. We love the feeling of stepping onto plush carpet on those cold winter mornings.
If carpet isn't your style, opt for a beautiful hardwood or wood look floor. Hardwood is classic and timeless, it is sure to suit any design and never go out of style.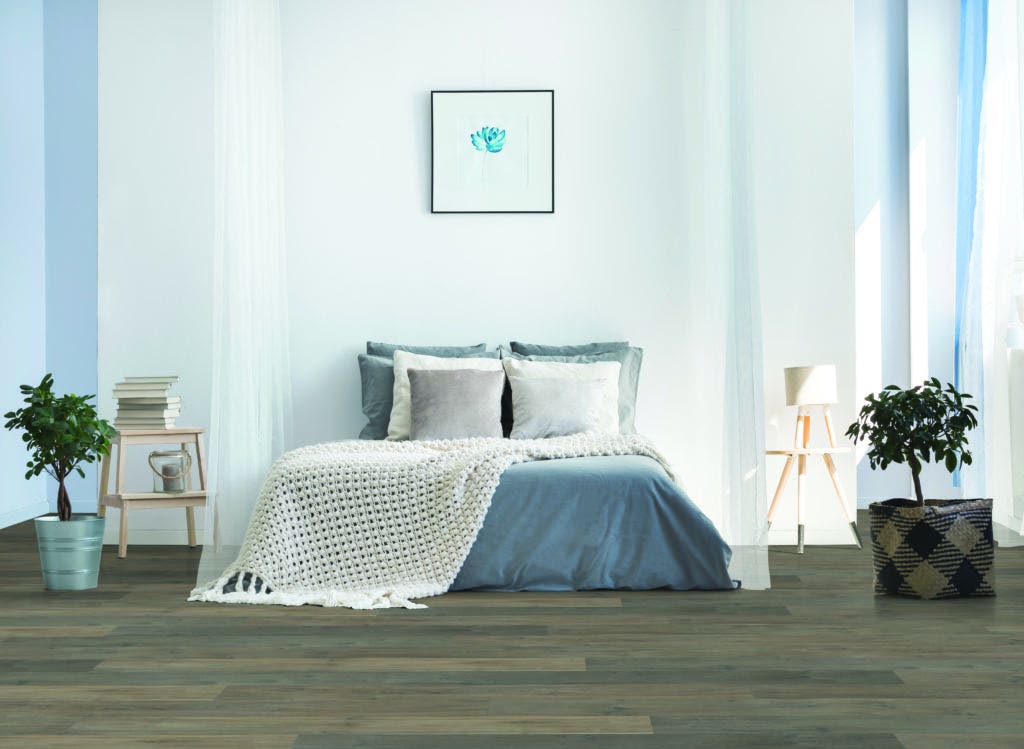 If you are stuck between wanting the softness from carpet but loving the timeless look of hardwood, go for wood floors and throw down some area rugs. Area rugs are a great way to incorporate design and increase your cozy factor.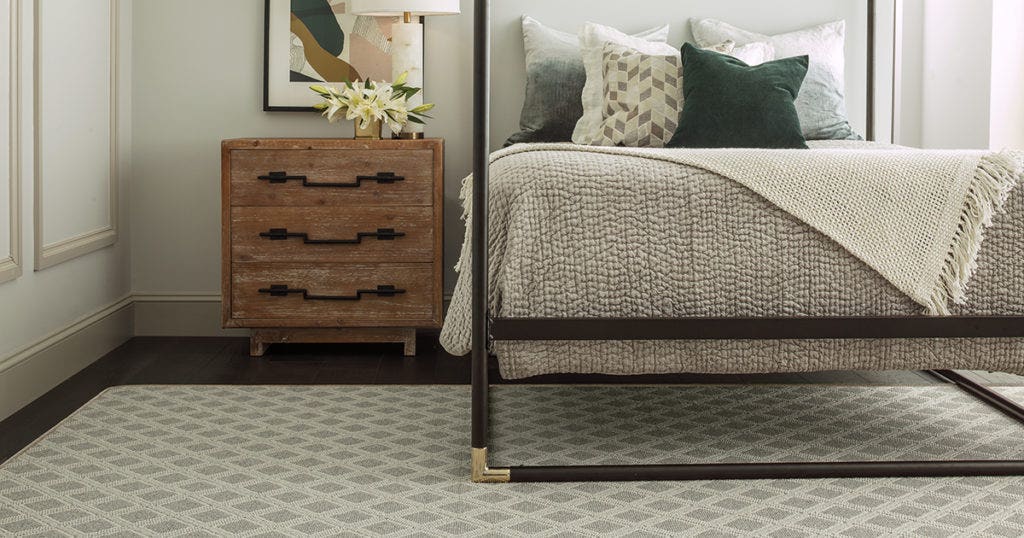 Boho Chic Colour Palettes
This palette includes tones on the warm side of the colour wheel: reds, oranges, yellows and yellow-based greens. Pair neutral shades with reds and yellows to enhance the warm tones. Contrast with texture from bamboo, rattan and wicker elements.
This trend is all about going with the flow and less about what goes with what. Follow your instincts and choose patterns and décor pieces that spark joy.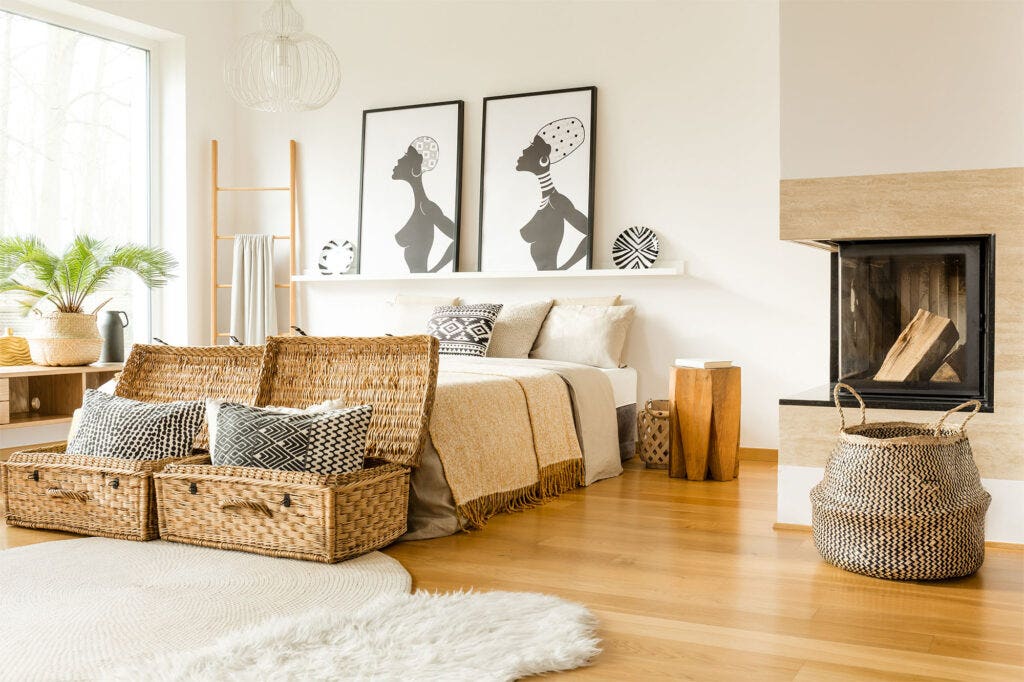 Regal Blue
Daring to go dark? Do it with a timeless classic like navy or royal blue. White is the traditional accent to pair with blue, however, for more depth try pairing it with a charcoal grey or taupe.
If painting the walls regal blue is too much for your taste, that's okay! Add it into your space by incorporating a blue velvet rug or statement chair.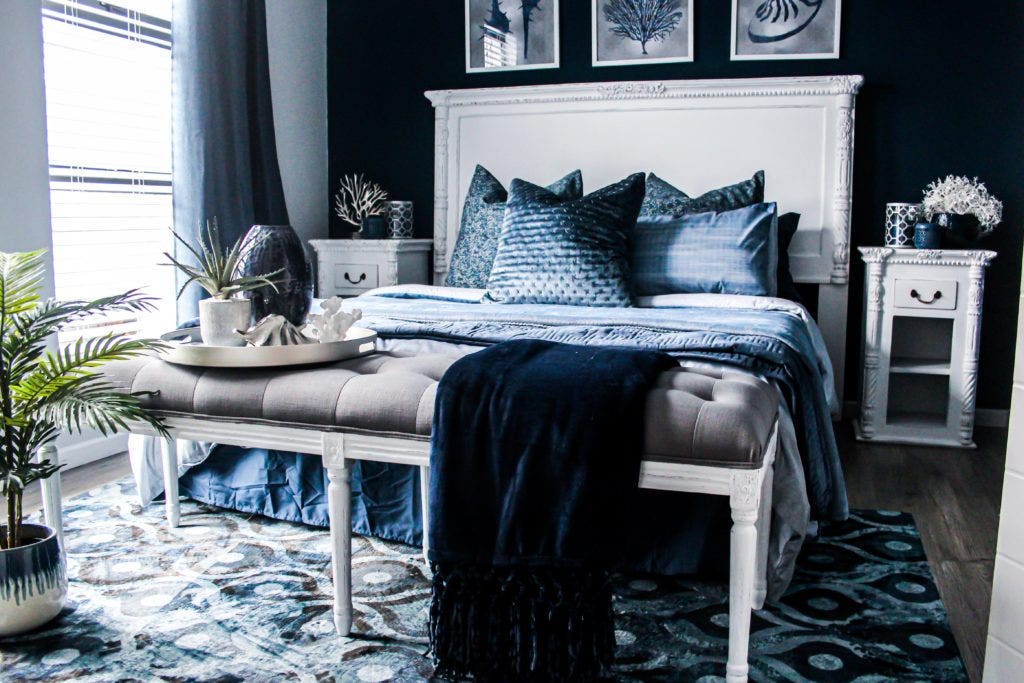 Eclectic Glamour
This is all about going luxurious, step aside minimalism and say hello to art deco design! Art Deco is all about lustrous finishes and exquisite patterns. Look for decorative statement pieces that speak to the luxe look.
Bringing in the Outdoors
This is more important than ever as last year people spent more time indoors than ever before. Bringing in greenery and natural elements is not only good for your design, it is actually good for your mental wellbeing as well. Highlight the views from your windows by adding floral prints and introducing greenery.