Whether you are completely remodelling or simply giving your bathroom a little upgrade we have inspiration for you! We are sharing our top picks for what is currently trending in bathroom design. Brass, gold, tile and more!

Mix Tiles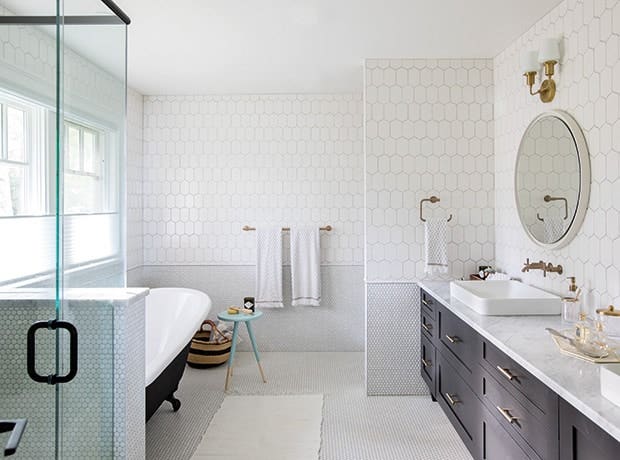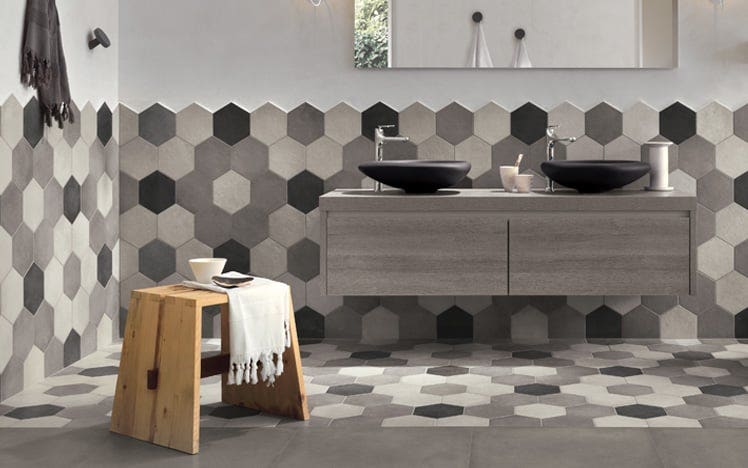 Tile has typically always been found in bathrooms due to its durability and resistance to moisture. This is not about to change either! However, what we are now seeing is homeowners straying away from the traditional and going unique. Typically, homeowners or designers would choose one or two tiles to use throughout the bathroom. Now we are just no longer content with simple subway tiles or large format tiles on the wall. Subway tiles are still on trend but try mixing and matching multiple styles. For instance, try different sizes of hexagonal tiles with subway tiles for a truly unique look.
With today's manufacturing technology we have access to a large variety of shapes and sizes of tiles and we definitely have seen a rise in popularity of these unique shapes. We are seeing much larger tiles being used alongside smaller ones. There are also new and improved hexagon, arabesque, diamond, Moroccan fish scales, or chevron patterns that are very on trend this year. Not only are there new shapes but colours and textures as well! If you're looking for a safe way to liven up and customize your bathroom, this is one trend you can't afford to skip. Whether you're applying it on the floors, as a back splash, on the shower walls or even the ceiling you'll be sure to create a bold accent.
Brass & Gold
The good news here is you can really get away with using pretty much any metallic hardware in your bathroom. Not only is the matte black trend from 2017 still going strong, we are now seeing a big push towards all shades of gold, brass, and even copper. The revival of the 1980's brass and gold faucets is brought on by its warm tones and ability to add depth, dimension and luxury to a space, which homeowners have really been embracing this year. Pair with complimenting hardware, light fixtures and mirrors. This pairing will transform the brass and gold into the accent piece of your bathroom. This also works great if you are a fan of the cooler grey paint colours. The warmer tones of the brass and gold compliment grey perfectly. You can't go wrong with gold or brass – it can be used in many different style settings!
Bold Walls & Floors
An accent wall or floor is more then just a focal point that influences the mood and look of the bathroom – it is a statement of personal style. This trend brings us back to tile! You can use tiles with bold graphics, colours or unique shapes to create a cost-effective show stopping feature. You can also accomplish a subtler and more natural look with tile. So, if natural is more your style try a textured natural stone to highlight the shower or an area behind the vanity. In addition, you can find unique shaped tiles in subtle colours for a less bold but just as impactful accent piece. Remember, tile is not just for the floor.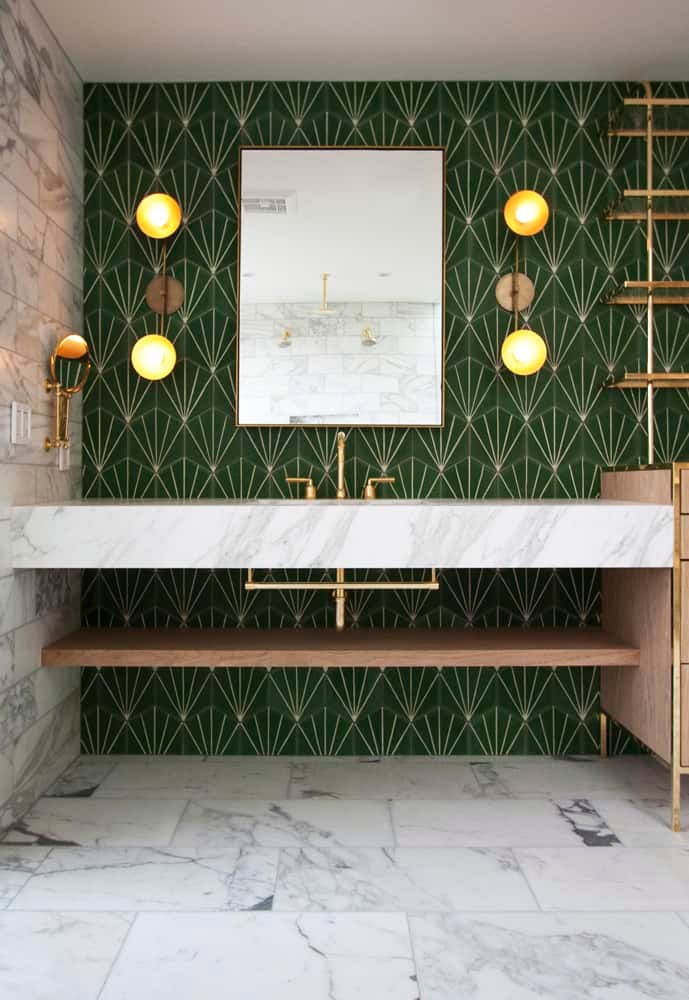 Natural Elements
Ready to embrace imperfections? 2018 is the year to do it! More and more natural elements such as reclaimed and recycled material like wood and stone is being used in design. We are seeing these materials being used as vanities, seating, shelving and more. Bringing the outdoors inside and adding natural materials is a great way to create a home that is unique to you. Mixing organic and non-organic materials will add an unexpected visual as well as create balance.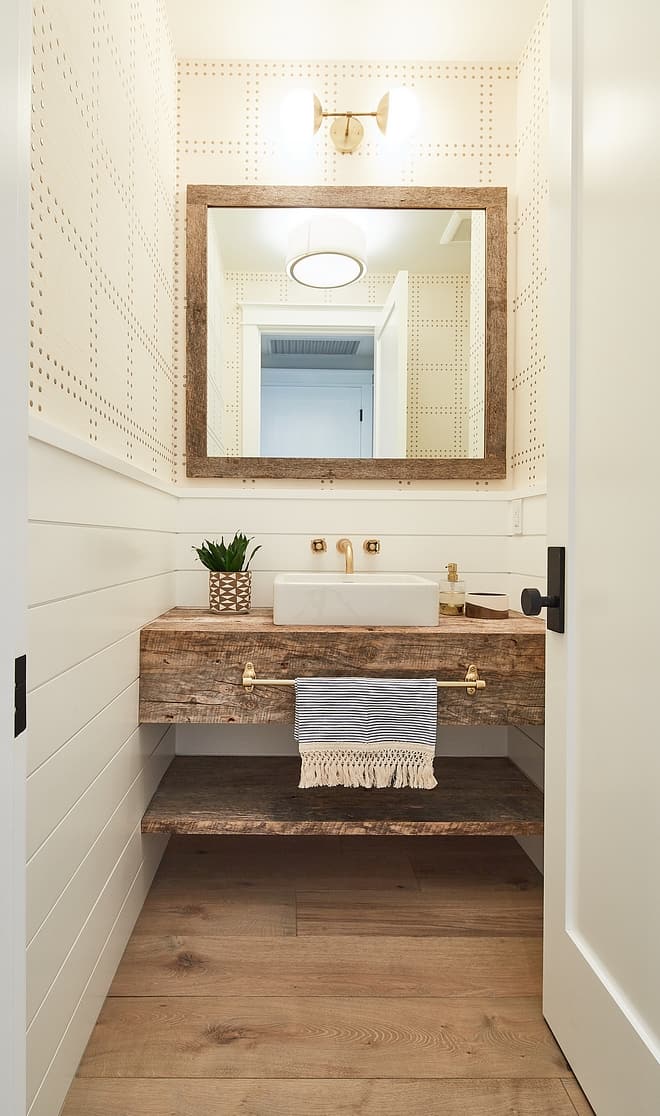 Looking for more design inspiration? Read our blog posts on Art Deco Design and Bohemian Interior Design.