The world of tile is forever evolving with new trends emerging year after year. The options are endless now! To help you in selecting the right bathroom tile we have broken down our favourite trends for this year. From patterns, shapes, sizes, colours, finishes and everything in between, here are our top 6 bathroom tile trends.
Graphic Patterns
This tile trend is already huge and will only continue to grow in popularity. You can expect to see a wide variety of intricate prints and colours all over this year, including soft subtle hues or bold contrasting colours. This trend is perfect as an accent in any room whether on the floor or walls. It is safe to say graphic patterns can be anywhere and everywhere. This style really gives you a chance to play with your creative side and create a design that is completely unique to you.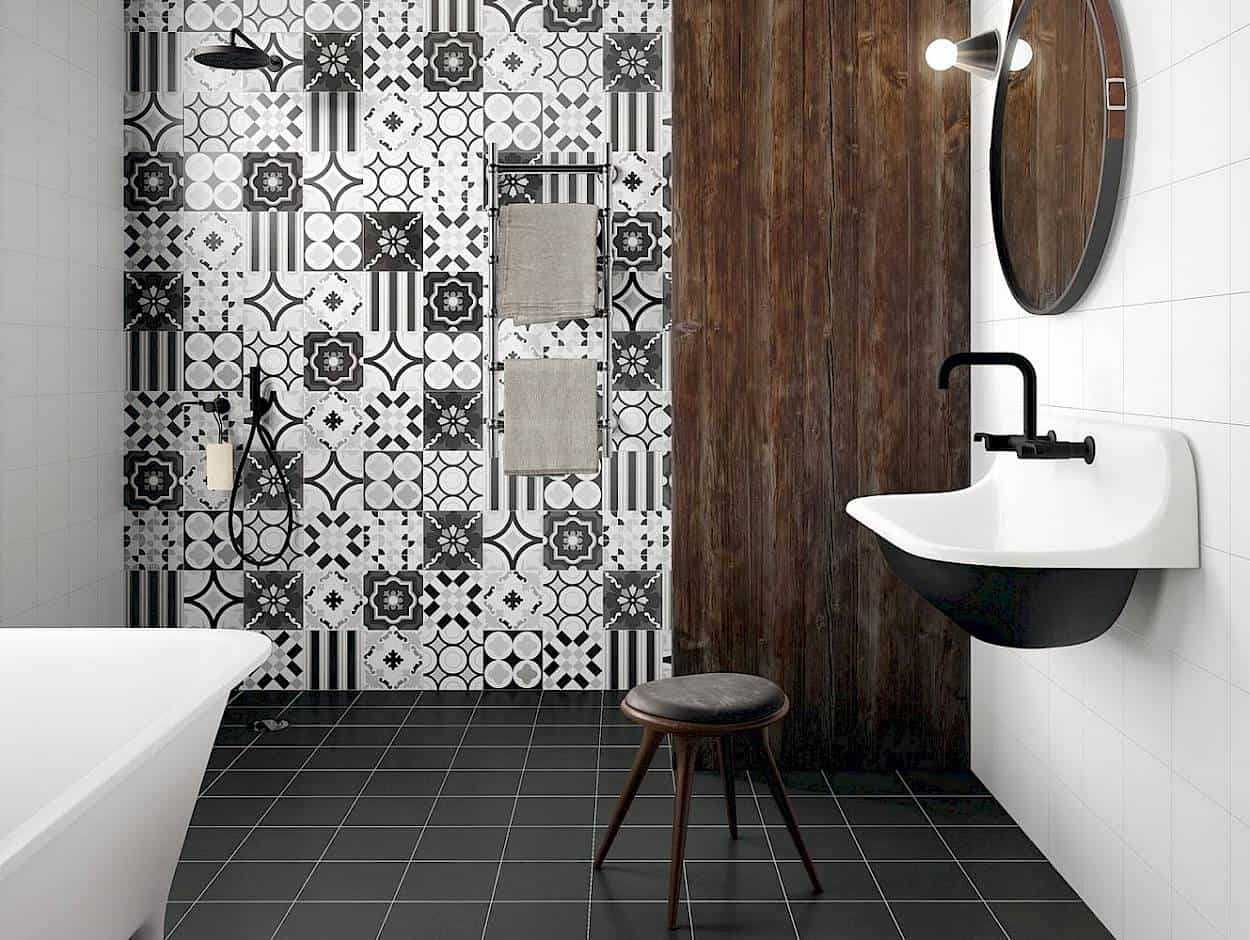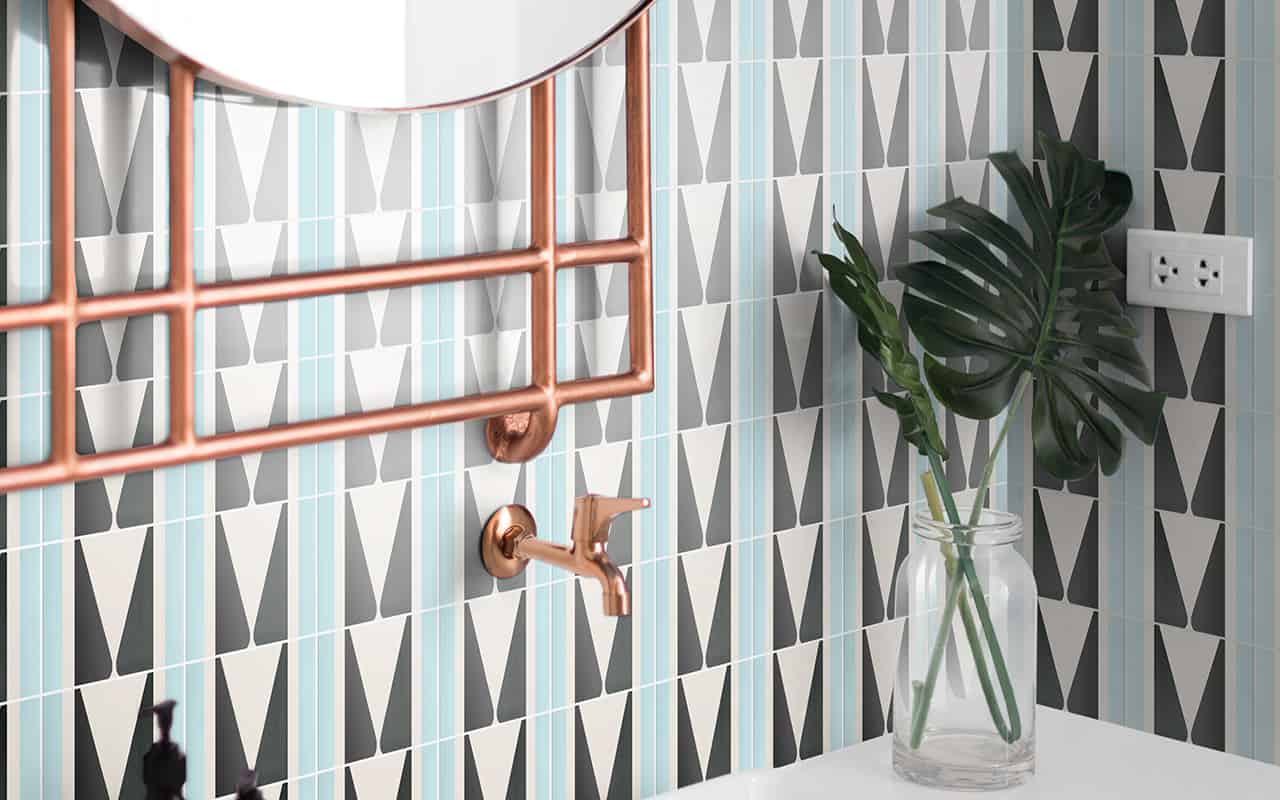 Dimensional Tiles
Tile manufacturers aren't just playing around with colours and patterns, they are also getting more diverse with shapes. In particular, the resurgence of the hexagon shape, which is now available in all sizes, colours and textures.
Geometric tiles are great because they can be used in several ways, whether on a large scale or as an accent. Either way it will create a unique look and add interest to a space. Use them in small bathrooms paired with neutral colours to help improve the perception of space. In large bathrooms, they can be used to create artful accents.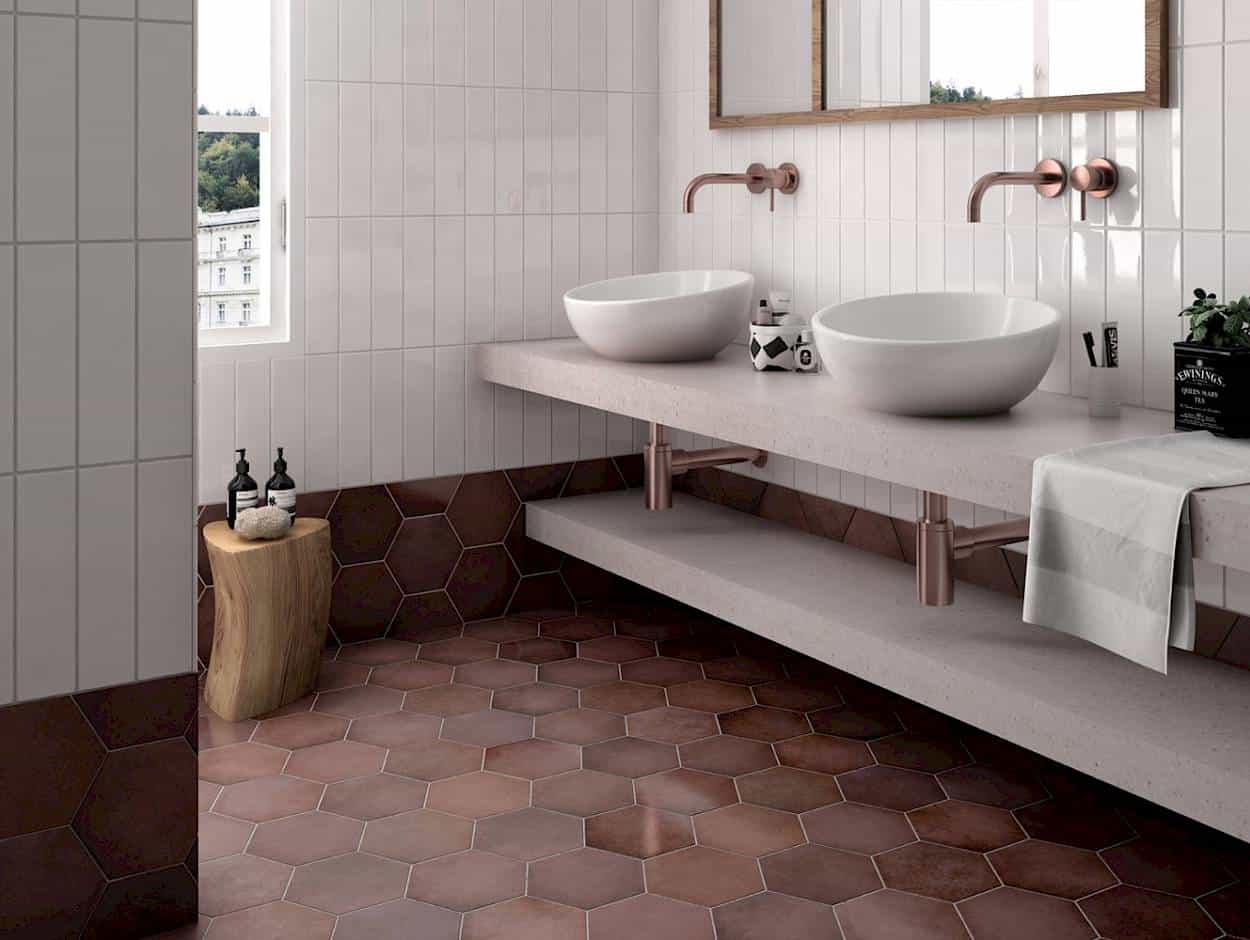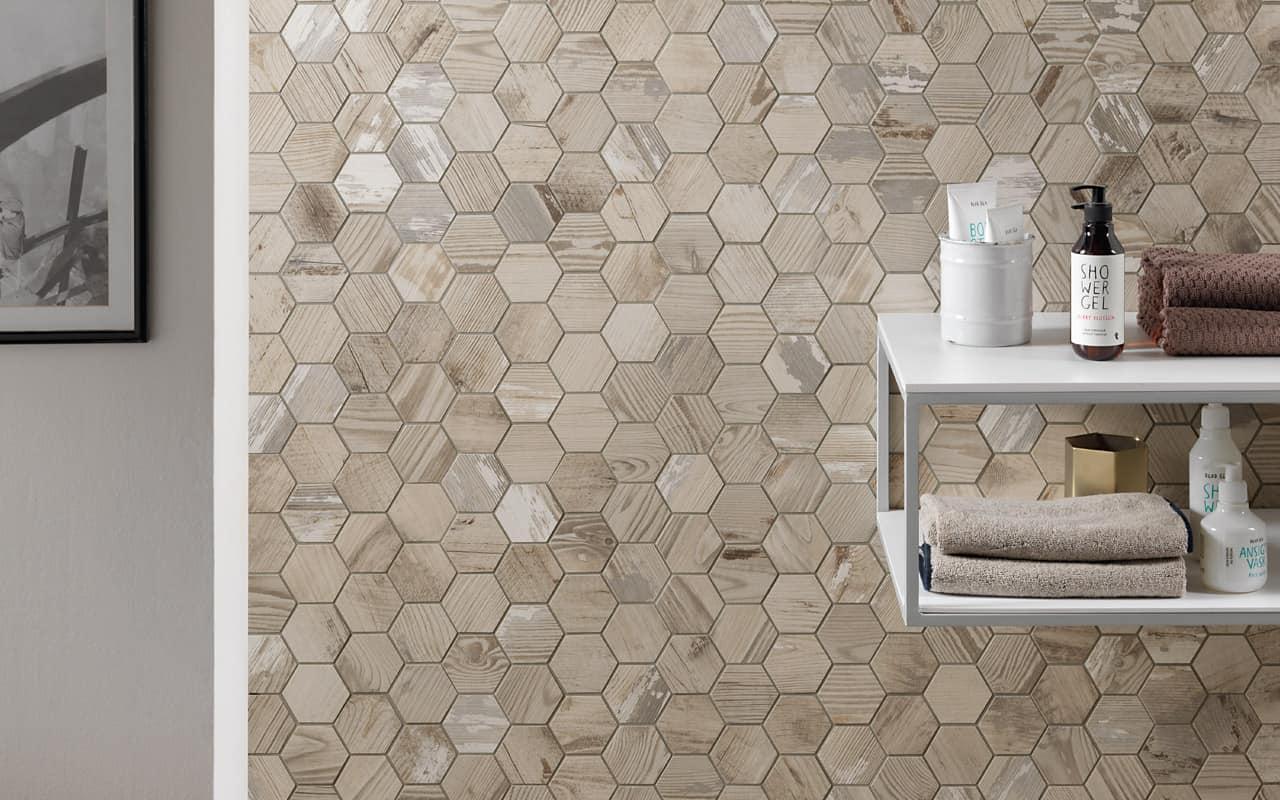 Textured Finishes
Incorporating textured tile adds variation, depth and interest to a space. Depending on the tile used, textures can be subtle or pronounced based on the finish applied or the desired colour. 3D tiles come in all sorts of shapes, sizes, colours and styles, which you can combine into endless combinations to create a one of a kind space. These tiles create a focal point that can be considered a piece of art.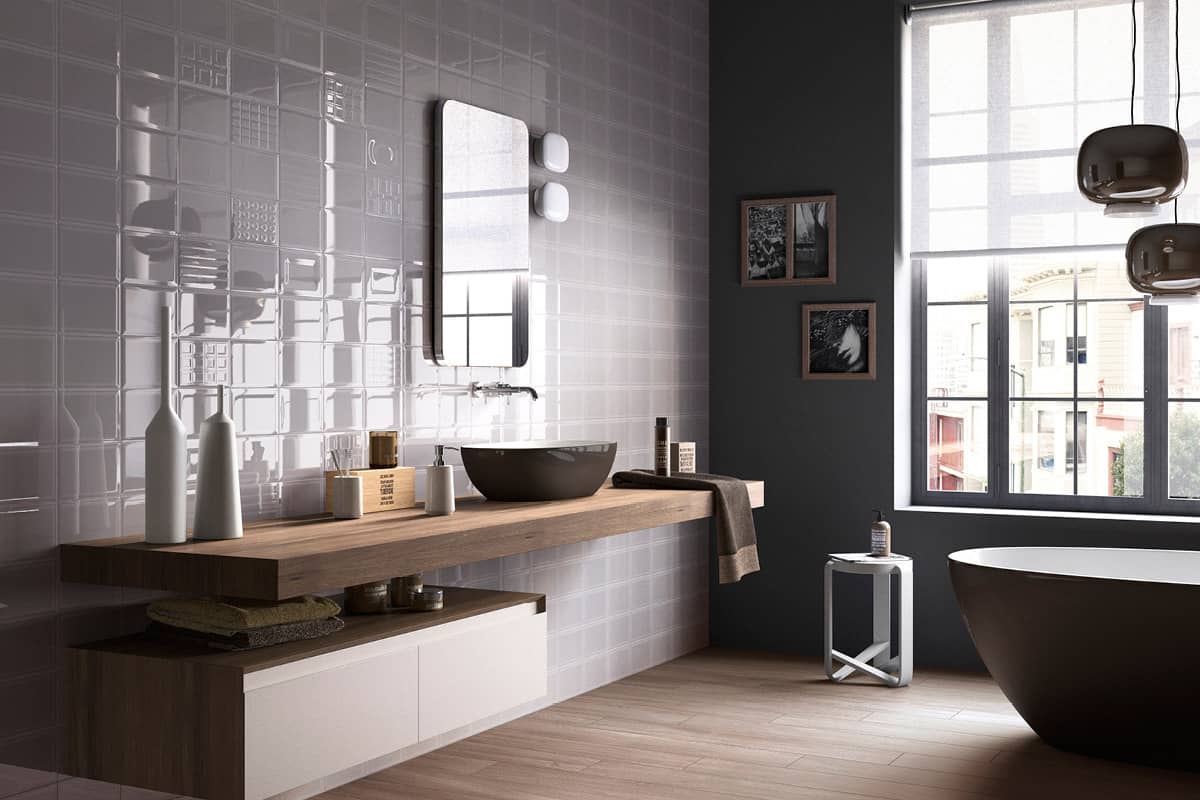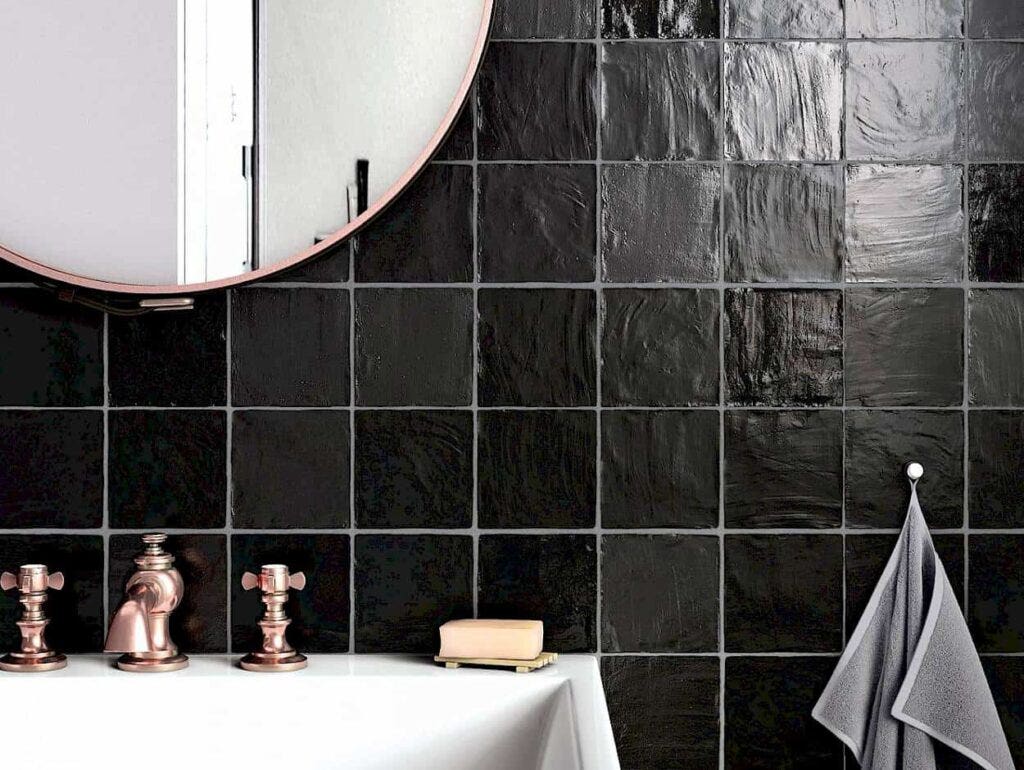 Wood Plank Tile
Because who doesn't love the idea of having hardwood throughout their entire home, including the bathroom? Well now you can thanks to the advances in printing technology. Real hardwood flooring is no longer the only wood flooring option on the market. Tile is now available in extremely realistic wood visuals in a variety of sizes and shapes. The most common wood plank looks on the market are oak, maple and cherry. You can also find distressed, weathered or white washed looks as well. Wood grain tile is perfect for the bathroom because it offers greater stain and water resistance without sacrificing design and aesthetic. Better yet, with its natural features it enhances the organic feel of a bathroom.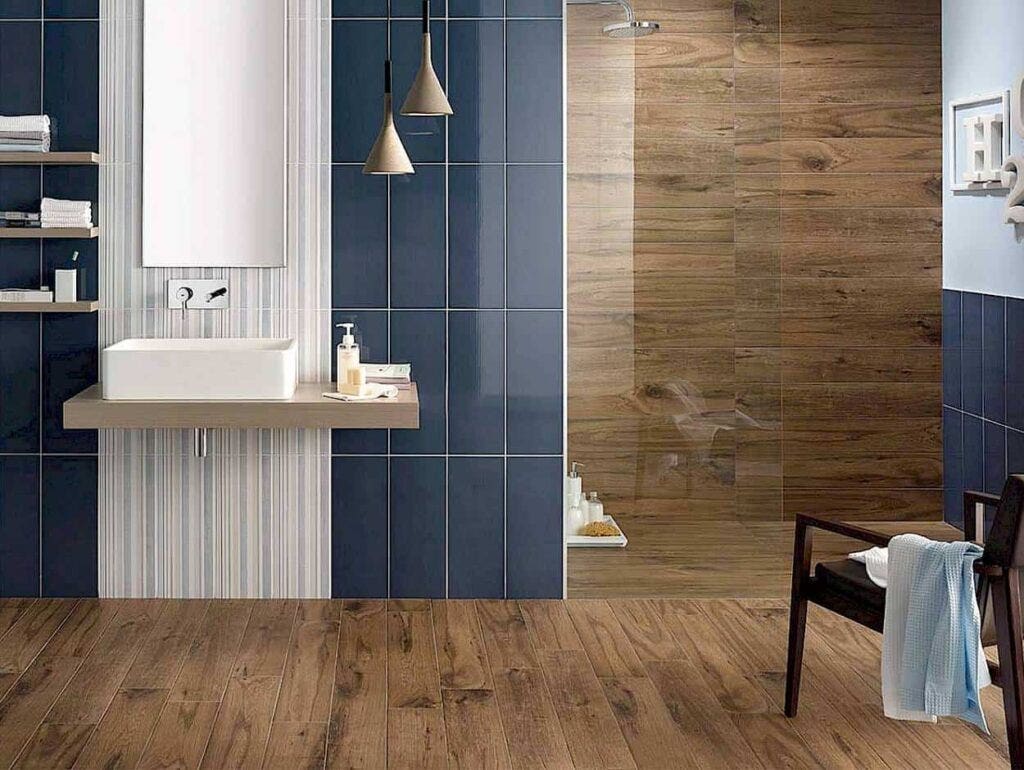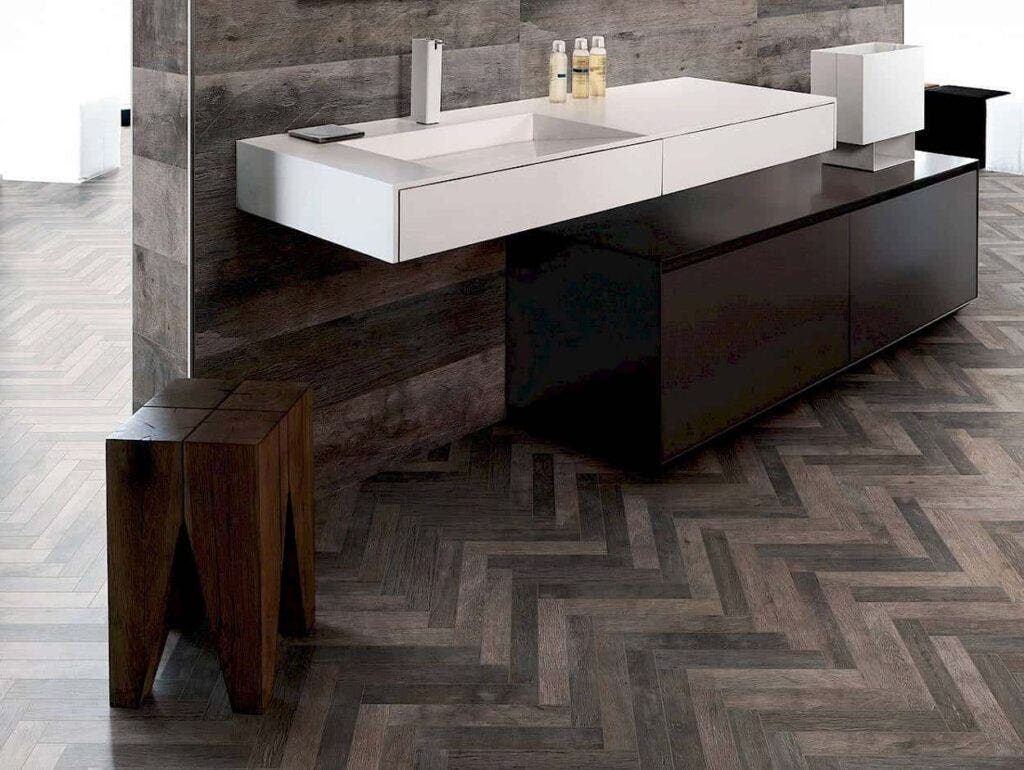 Large Format Marble Tile
Known for its stunning and luxurious look, marble has gradually made its way into our homes, particularly the bathroom. There is a large variety of colours, patterns and sizes to choose from on the market. Like many other areas of the home, we are seeing a return to softer colour tones. These neutral tones allow the natural beauty of marble to shine through. Today, marble tiles are being manufactured in large format sizes, which are perfect for large bathroom floors or walls. It will make the room feel more expansive and the floor essentially becomes one piece of canvas.
The best part about marble is that thanks to development in technology, you can enjoy the look and style of actual marble without the price tag. Manufactures can design porcelain tile to resemble and mimic the look of natural marble in almost every aspect.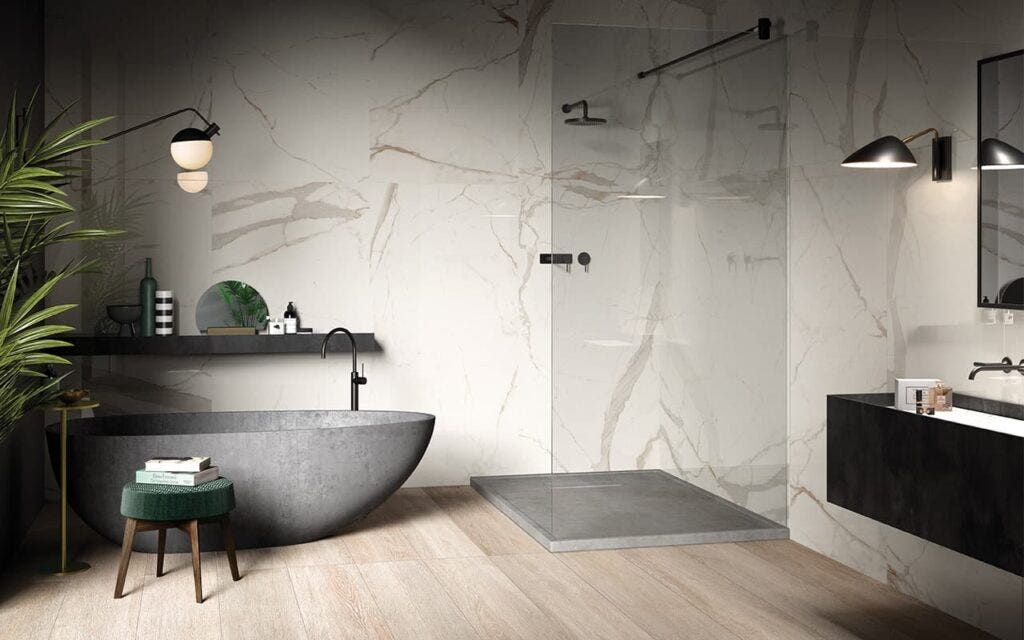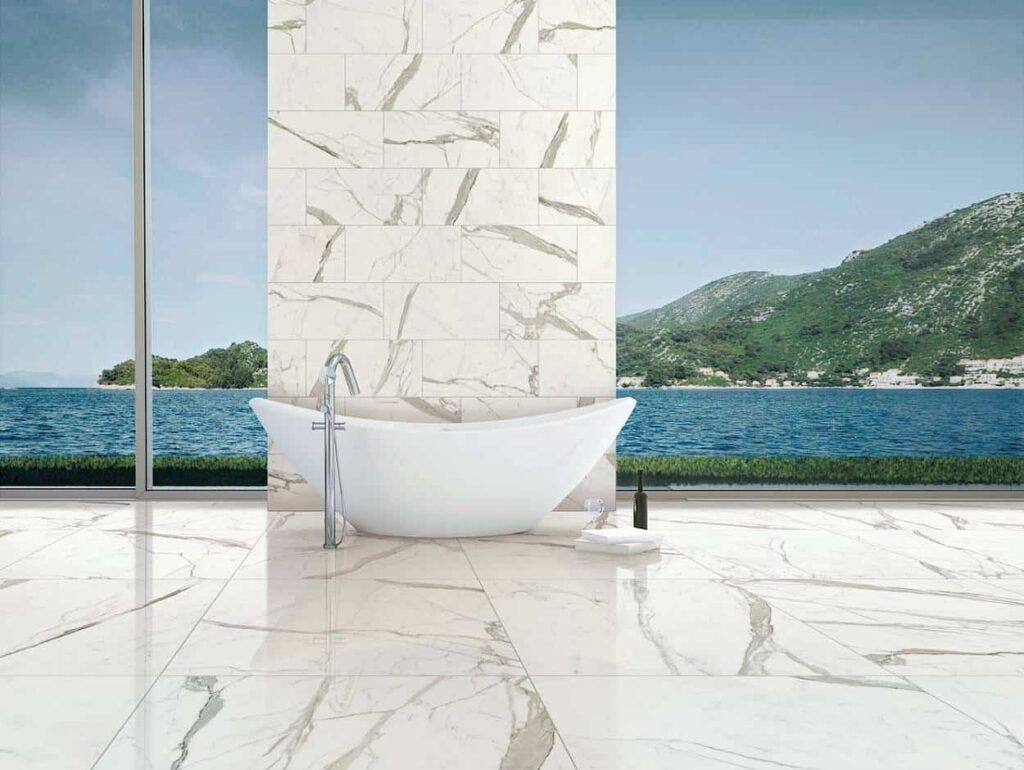 Matte Finishes
Matte finishes are all over interior design and it has finally made its way into the tile world. Matte tiles are gaining popularity in bathroom design because it offers a unique look in a non overwhelming way. Matte is also ideal because it does not show water marks or smudges as easily as glossy tiles, meaning it will be easier to maintain. For an elegant and sophisticated bathroom go for a tile with a matte finish. However, beware that matte does not reflect light as well as a glossy finish so ensure there is enough natural and artificial lighting.