We mention quite often in our blogs how some flooring products are better suited for a 'busy household' over other options, but what exactly does a busy household mean? We put together this blog to help you understand what it means to you and your home when searching for your next floors.
Taking into account your lifestyle will make the difference between loving your floors for the next five years or next fifty years.
Number of People in Your Home
The best floor for a two-person household is probably not going to be the best option for a family of 5 that shares their space with fury family members. This will increase the foot traffic in your home and will be important when considering flooring for those already high-traffic areas of the home such as: kitchens, hallways, and entranceways.
Not a large household but enjoy hosting and entertaining family and friends? Or is your home the go-to hangout for your child's hockey team? All these things determine how busy your home is and what type of flooring is suited for your needs. The thought of boys playing floor hockey on your beautiful hardwood floors… yikes! A rigid core luxury vinyl that is durable yet soft underfoot would be the better option to withstand wear and tear and provide you some peace of mind.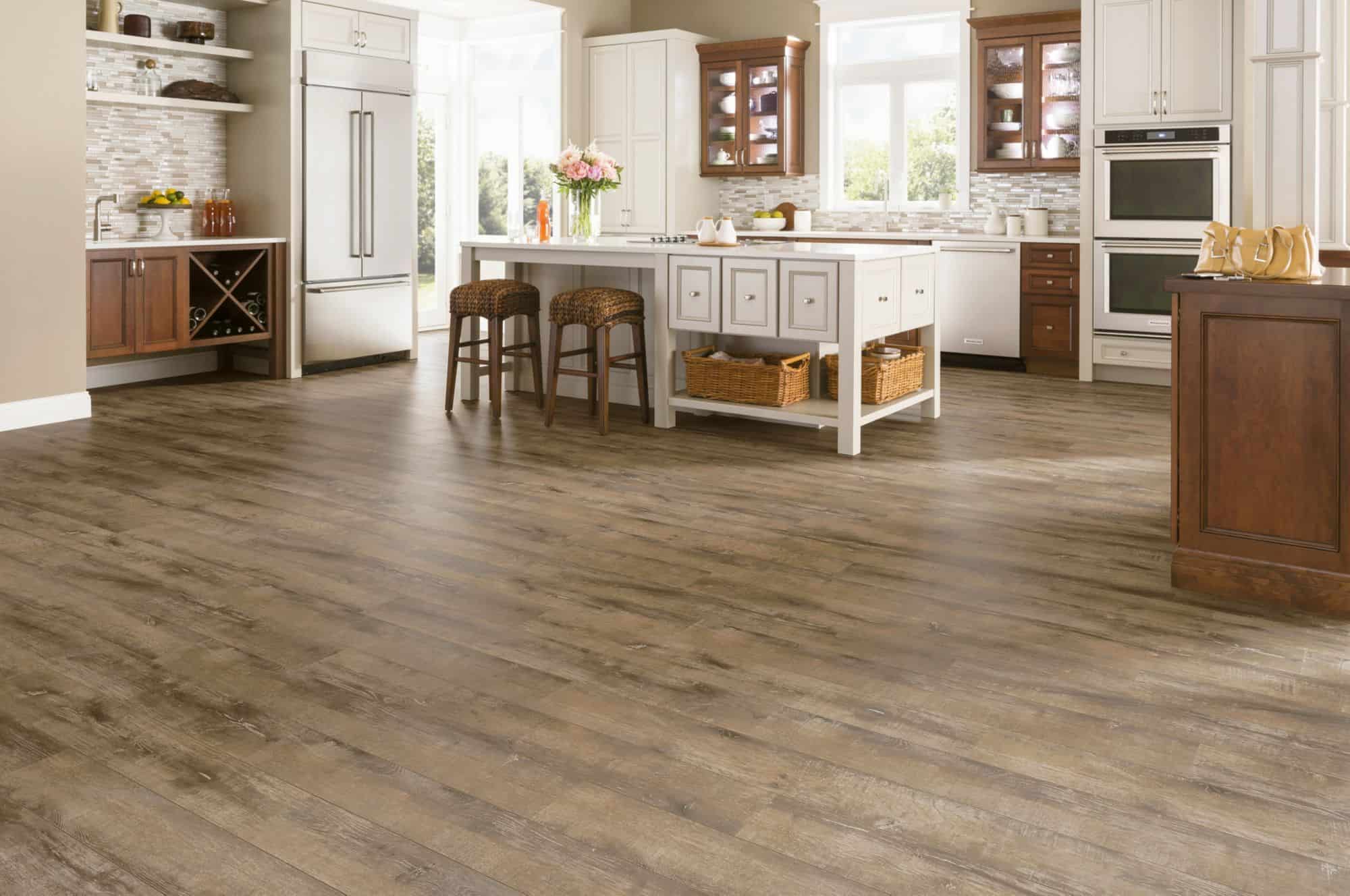 Children
Our first thought when we think of a busy household is whether there are children in the home. For instance, is there an entranceway to your home that experiences high foot-traffic with kids running in and out of the house? This area will require more maintenance and regular cleaning due to dirt and debris being tracked into your home. That being said, flooring with a thicker wear layer is better suited to withstand repetitive cleaning and damage caused by debris. Or is it a kitchen or dining room where spills and accidents may occur? Waterproof – easy to clean flooring option would be best.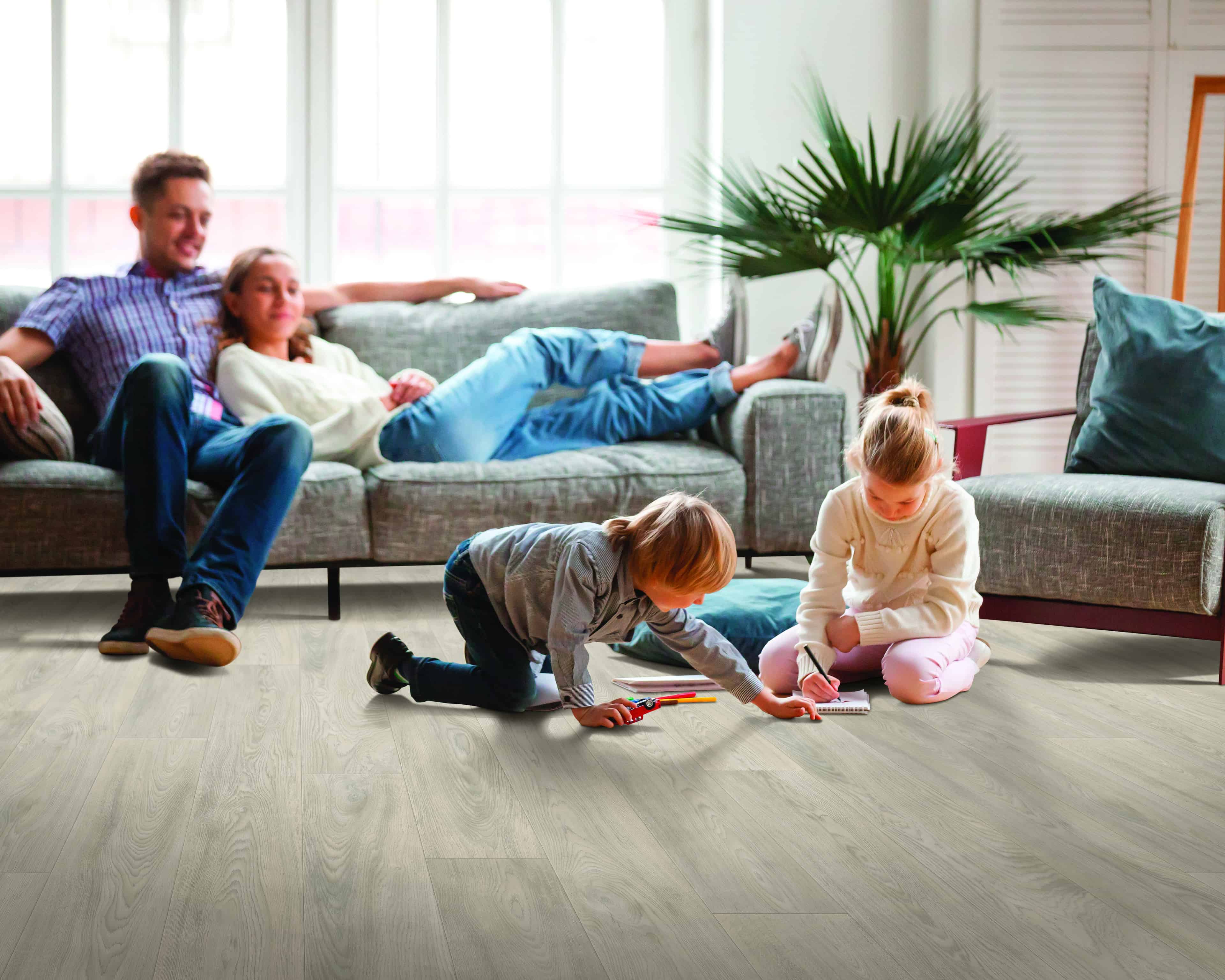 Pets
Our fury family members need to be considered too! We can't help but love them, but they can cause some damage to your floors if not careful. Their nails can scratch the floor, their shedding requires regular cleaning and they track dirt in from outdoors. A durable, scratch resistant flooring is a must, however, avoid smooth finishes. A textured finish will help hide the everyday wear and tear caused by animals.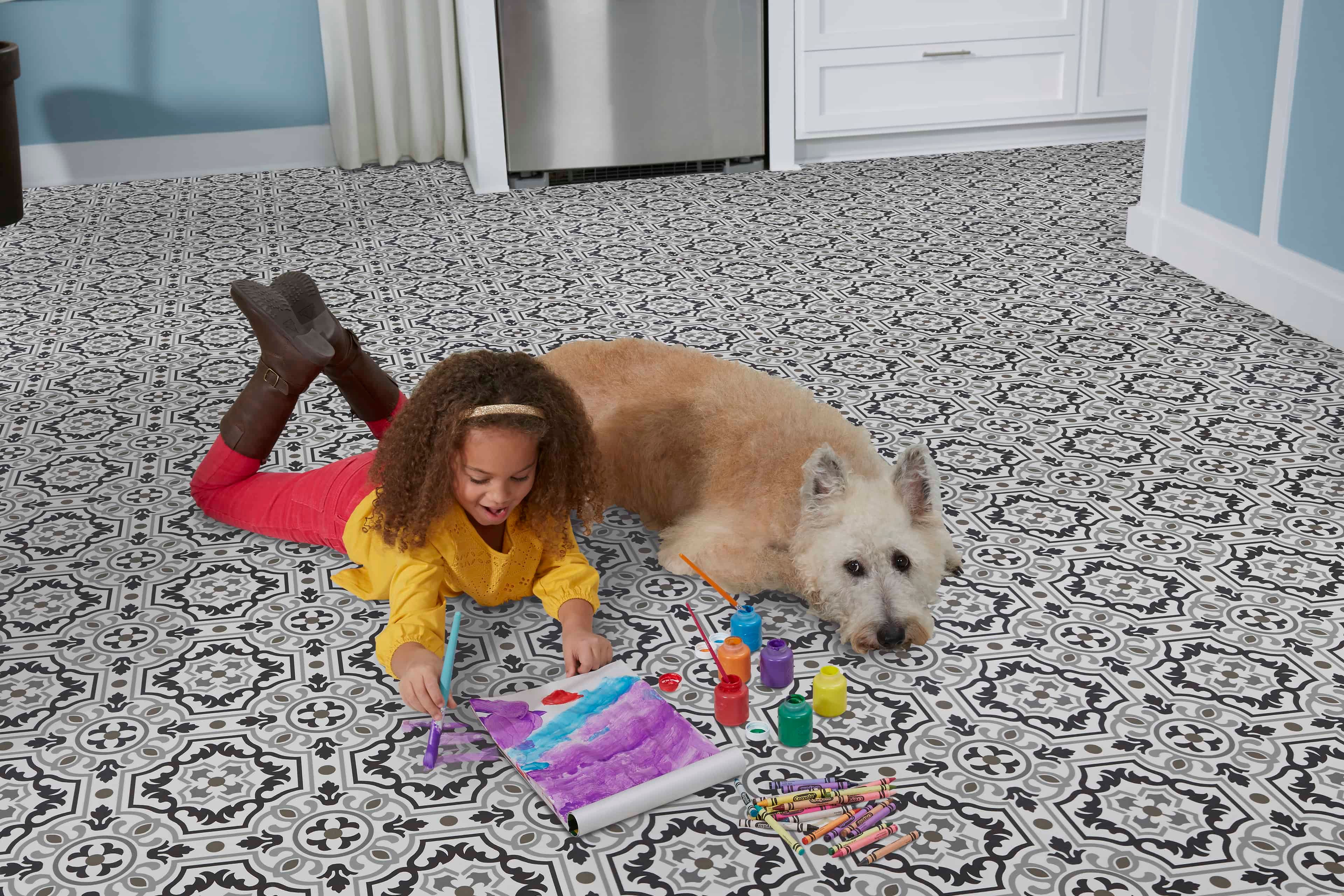 Ease of Maintenance
Do you have a schedule and regularly clean your floors? A higher-maintenance flooring option may be okay for you. If you do not have a regular cleaning schedule and find it difficult to find the time to get it cleaned, a low maintenance floor is best. Even if you do clean your floors regularly you may want to free up some of that time, therefore ease of maintenance may be an important factor to consider.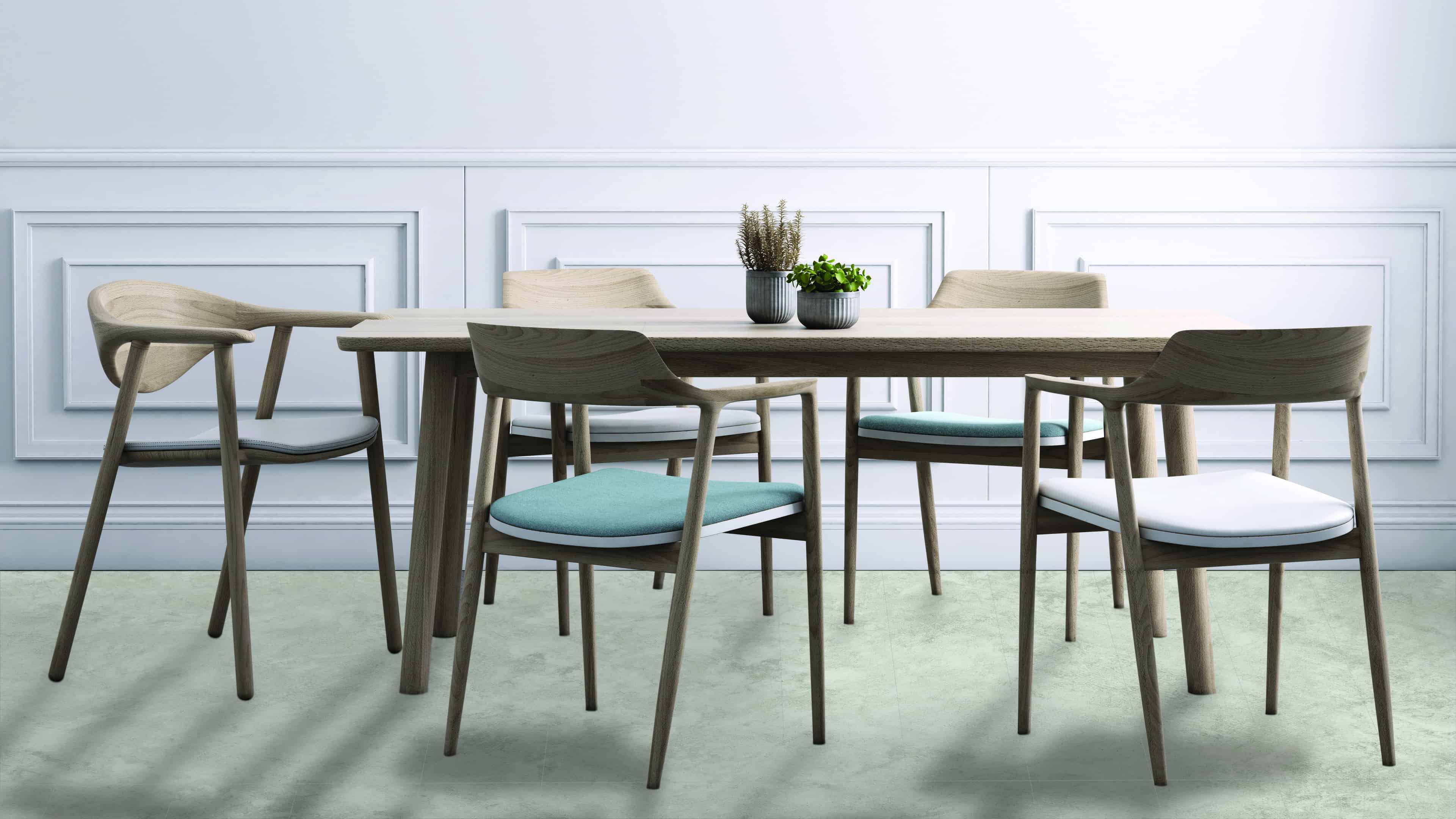 Moisture Prone Areas and High-Traffic Areas
Is the flooring being installed in a bathroom, kitchen or laundry room? If so, you may want to consider waterproof options. For high-traffic areas, a durable vinyl or tile with a resilient finish is designed to withstand constant traffic and look beautiful for years to come.