The holiday season is the best time of the year . . . right? But it can be the most stressful time of the year too.   Often life gets complicated and the holidays are no exception. Your budget is stretched, your time is stretched, your belly is stretched. You feel like one more task might sap every last ounce of Christmas spirit right out of you.
If you feel like you are snowed under when it comes to holiday decorating, we have five tips to help you decorate for fun and eradicate the stress.
 Choose a time. Decorating always takes longer than you think it should take, so set aside a morning, afternoon or evening dedicated to decorating. Choose a time where you will feel the least stress. Order takeout and make it a family party.
2.  Prepare ahead of time. If you're going live, buy a tree in advance. Pull out all the Christmas decorating boxes and check to make sure your light strands are working and your Christmas tree stand is in working order. Pick up cranberries, popcorn, ornament hooks, plastic sheeting to go under your tree (protect those floors!) or anything that needs to be replaced.
3.  Choose where you'll decorate. Just your living room or do you want to decorate the whole house – inside and out? If you're feeling overwhelmed this holiday season, its okay to forgo a year of outside decorating or only decorate one tree instead of two.  If it is not something that brings you joy or peace, it's okay to say no this year. Some years we just need more time.
4.  Use your Christmas decoration boxes to store your regular décor. During the holiday season, if you don't clear away some of your day-to-day décor, your home will feel cluttered. Pack away your rest-of-the-year décor in your empty Christmas decoration boxes. That way, when the season ends, all your stuff is in one place and you're not searching for it.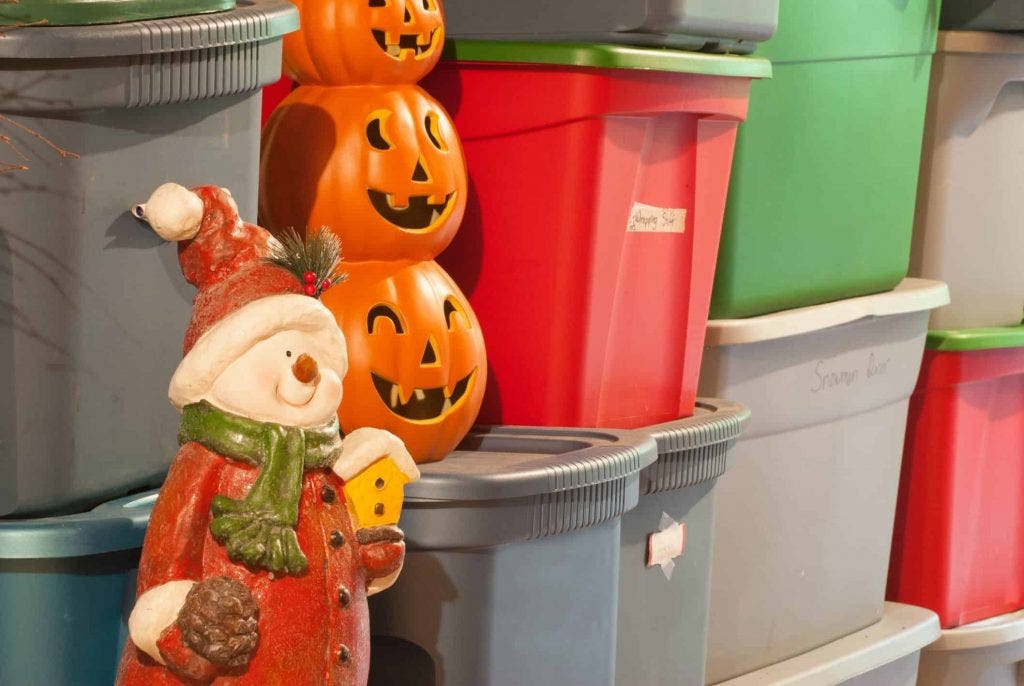 5.  Go monochrome. One of the easiest ways to cut stress around holiday decorating is to choose one colour to decorate with. Blue, red, green, white, purple, or whatever suits you. Keeping it simple allows you to enjoy the season and have some fun with decorating. Giving you time focus on what matters most. Plus, monochromatic is chic and modern.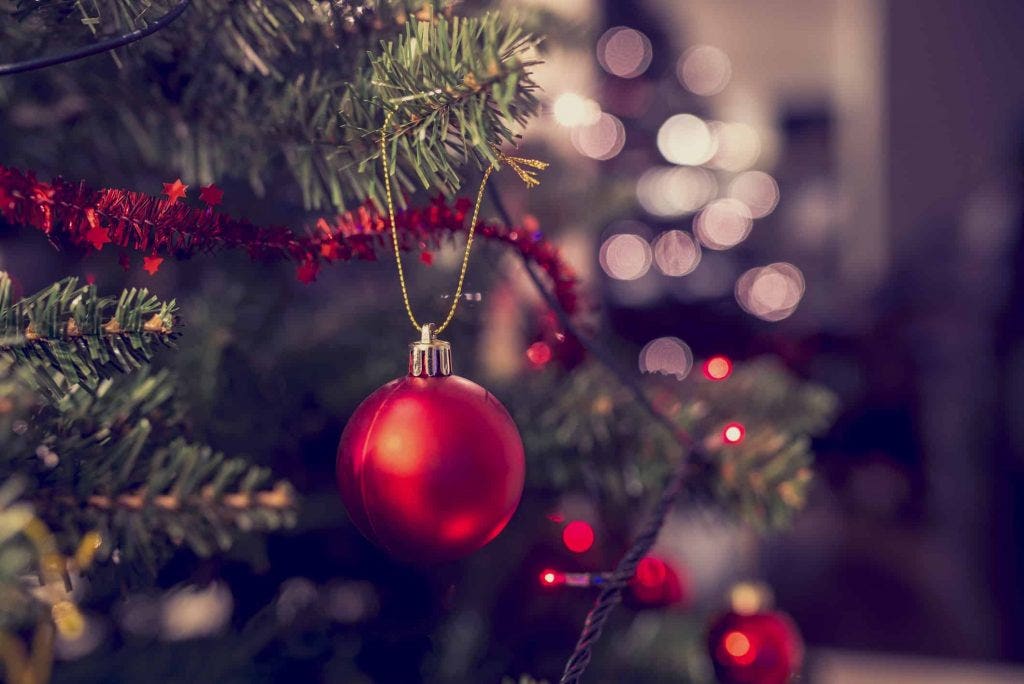 Finally, remember your home doesn't have to look perfect. Enjoy your time with family and friends and focus on the joy, hope, and goodwill of the season.