Rugs are back in a big way!
You don't need to be an interior designer to know that area rugs are one of the most important elements in home décor.
Rugs create a focal point, tie a room together and have the potential to completely transform your space. They aren't just something you walk on either, think of rugs as a large piece of art, for your floor.
Finding the perfect rug however can be a challenge. To help you choose a rug that is in style and suits your space, here are five trends to watch out for this year.
Multi-Texture Rugs
2018 is all about incorporating texture into our space. Chunky blankets, throw pillows, rich fabric wall hangings, and multi-textured rugs are staples in the world of décor this year.
Our favourite of the new rug trends, a multi-textured rug not only adds an intriguing design element to your space. It also makes it more interesting to walk around.
If you are having trouble deciding between a plush rug and one that looks more refined, you might consider a multi-textured rug. The different lengths of pile offer you the best of both worlds so you don't have to choose between something soft and something sleek.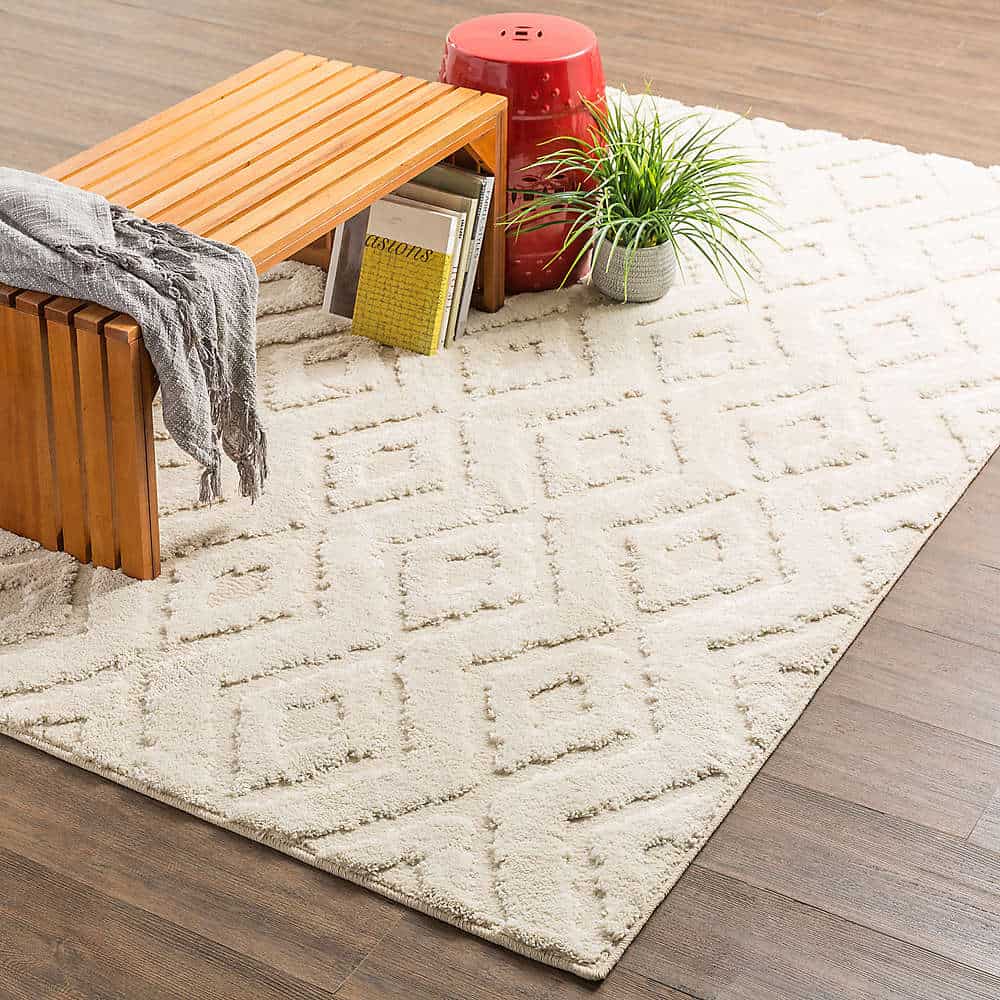 Moroccan Rug Trends
Moroccan inspired rugs are the front runners of today's decorating trends. Their unique styles add an exciting flair to almost any room. They are also a great choice for high traffic areas because the mix of their neutral tones and unique patterns limits the amount of wear and tear that you actually see. They are also very versatile for any style you are trying to achieve. Whether it be sophisticated or casual, Moroccan rugs brings an ethnic and global feel while maintaining a modern edge. For an instant update to any room consider a unique Moroccan rug!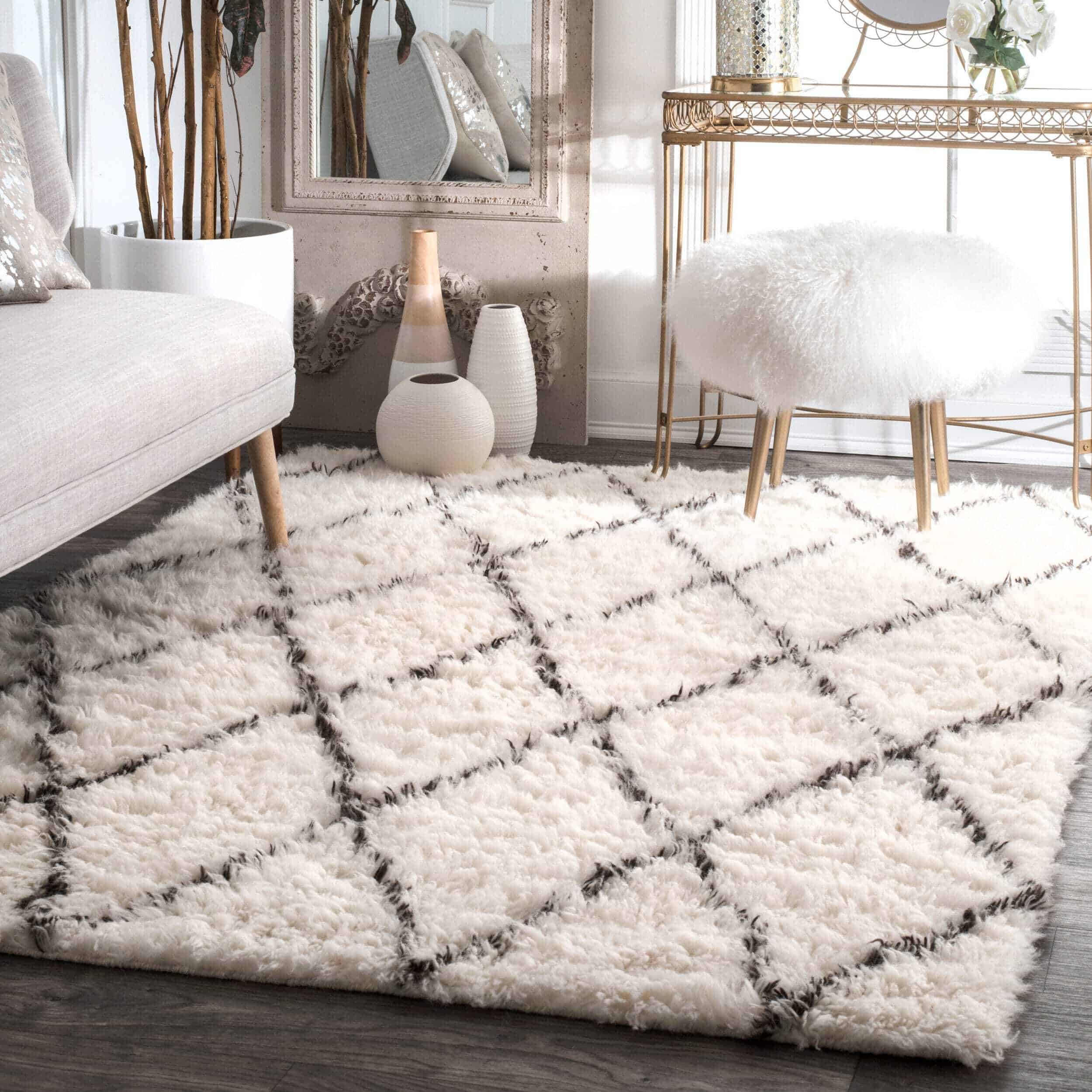 Tassels & Tufts Rug Trends
Believe it or not, tassels have made a miraculous comeback and they are here to stay. Especially when it comes to being a tasseled rug. Although, teetering on a fine line of playful and childish, rugs have a history of being tasseled and the extra texture to the edging of a rug looks particularly in style. Tassels come in many textures and lengths so you have the freedom to play around and explore different options. If you're looking to add some fun to your décor in 2018, tassels and tufts should be your favourite trend. A rug with an interesting and textured edge will surely deliver!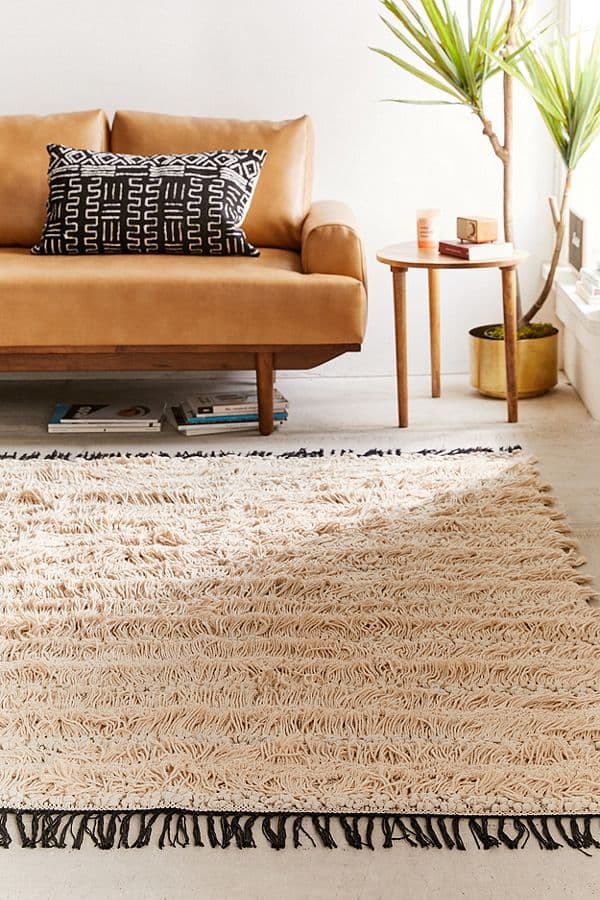 Layers Add Fresh Appeal
Layering allows you to accomplish many looks! Layering several rugs makes for an effortless bohemian look, whereas layering two rugs with different textures or patterns adds depth and dimension. Either way, layering is a trend that is easy to embrace, instantly elevates a space and creates an inviting and comfortable environment. This technique helps define your space while creating a focal point that draws you to the heart of the room. Layering is a great choice for those working with a tight budget. A large natural-fiber rug is more affordable, which allows you to splurge a little more on a beautiful, smaller statement rug.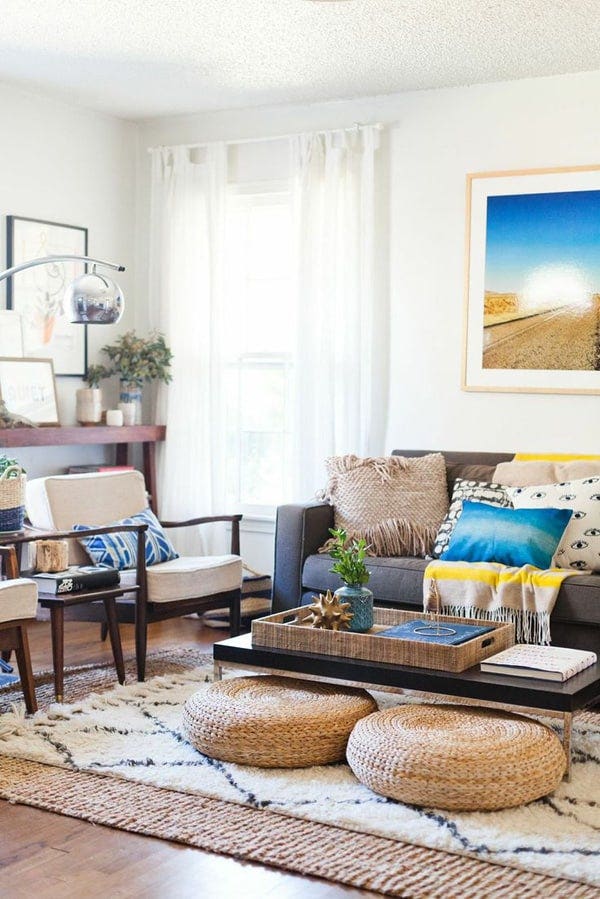 Geometric Bohemian Trends
The bohemian trend is not new to the décor scene, however, when it comes to flooring, the loose, flowy feel of bohemian needs to be reigned in. Geometric patterns and bohemian are a match made in heaven. Geometric patterns provide a perfect opportunity to embrace the boho look without any overly intricate visuals. Regardless if you have already embraced the boho look in your own home or not, this trend should not be overlooked. The blend of geometric patterns and bohemian creates a relaxed, comfortable and inviting space.