Tile has really taken off in the past decade and things are only getting more exciting in 2021! From perfectly replicating the most popular wood looks to expanding into new styles, there is a tile for every design. We are sharing the top tile trends of 2021 to help you update your home with unique and stylish tile floors!
Wood-Look
Wood look tile is not new however, manufacturers ability to beautifully replicate the look has only improved. Manufacturers can now mimic even the texture of real wood, making wood-look tile one of the hottest products on the market.
Wood helps your home feel inviting, modern and luxurious. Get an equally elegant look with durable tile over hardwood for a fraction of the price, worry and maintenance.
Marble-Look
Marble has never actually been out of style but now, thanks to manufacturers' ability to replicate the look, ceramic marble-look tile does not come with the price tag of real marble. Manufacturers have brought a more durable, less expensive, less porous, and more accessible material to the market.
Marble is immediately associated with refined elegance. Perfect for a master bathroom for that well-appointed hotel feel.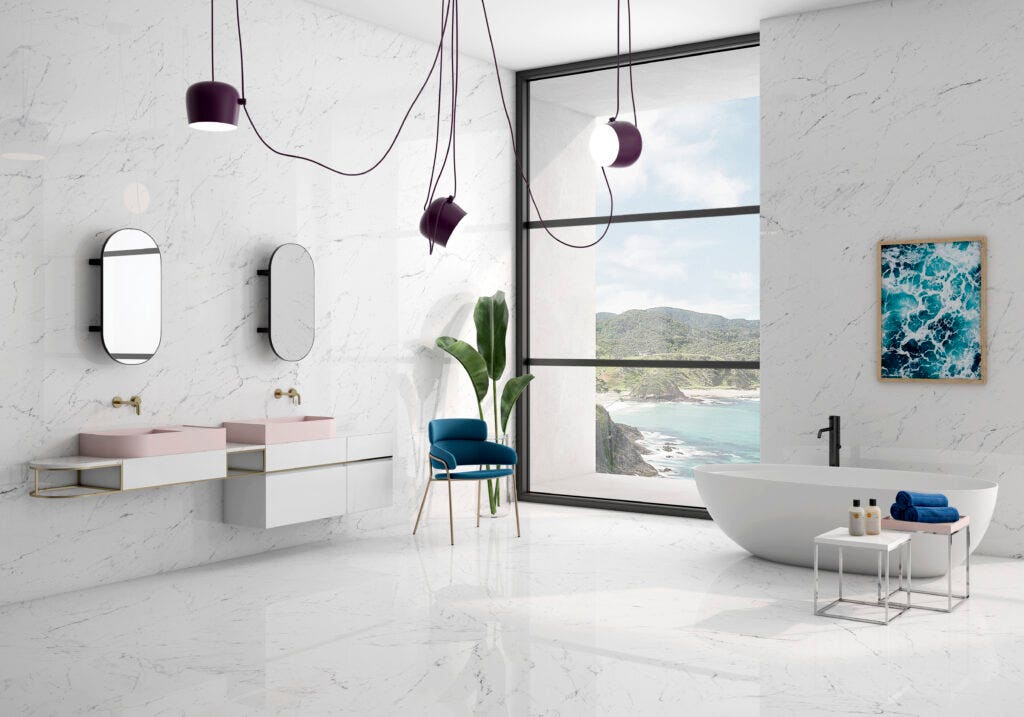 Decorative Tile
Decorative tiles are a great way to show off your unique style by creating artwork for your floor. Encaustic and decorative tiles were originally hand crafted and came with a high price tag but again, thanks to manufacturers' technology, they can replicate these popular looks at a more affordable price.
You can find these tiles in a number of styles that match the rest of your design. Expect a bold tile that is highly detailed with lots of colour. Art deco tiles and Moroccan are two style that will be huge in 2021. Look for geometric and floral patterns to achieve these looks.