We often forget about our environment and surroundings when making our New Year's resolutions. Instead, we focus on improving ourselves directly, i.e. get a gym membership, learn something new, or saying goodbye to old debt. However, improving our interiors will indirectly change and improve our lives, especially during these times where many of us are spending much more time at home than we normally do. Fortunately, making and following through with interior design resolutions is often easier, more affordable, less time consuming and more fun. We are sharing our interior design resolutions to help you put together your own list for the New Year.
Add one new décor item to each room
Adding one item to each room keeps the design process more manageable and affordable – remember, each room does not need a complete overhaul and makeover to keep things feeling fresh.
The best part is that you can make this process as affordable or expensive as your budget allows. Shop clearance items or thrift stores if you are on a tight budget. You can also give new life to your décor items by moving them around the room or swapping rooms all together.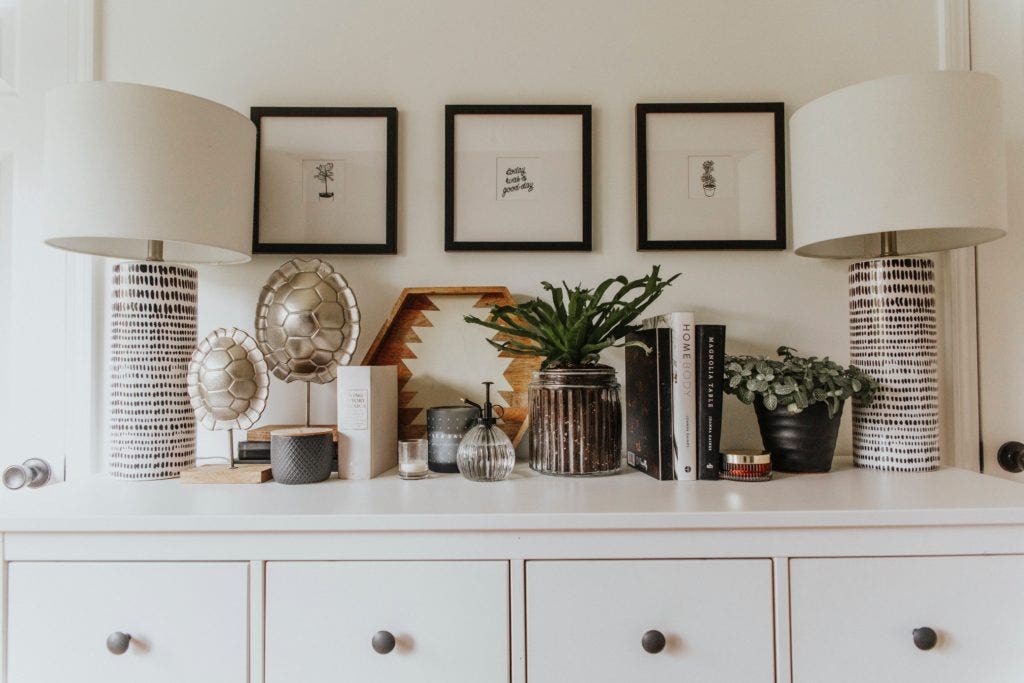 Invest in improving your lighting
Getting enough light is so important for our health, especially since many of us spend the majority of the day inside. Not only can artificial light boost our vitamin D, but light fixtures are also a key design element that should not be overlooked. Lighting is artwork now and essential for setting the mood of your home. Another great way to improve lighting is to swap out thick blinds or heavy curtains for ones that welcome in more light into your space.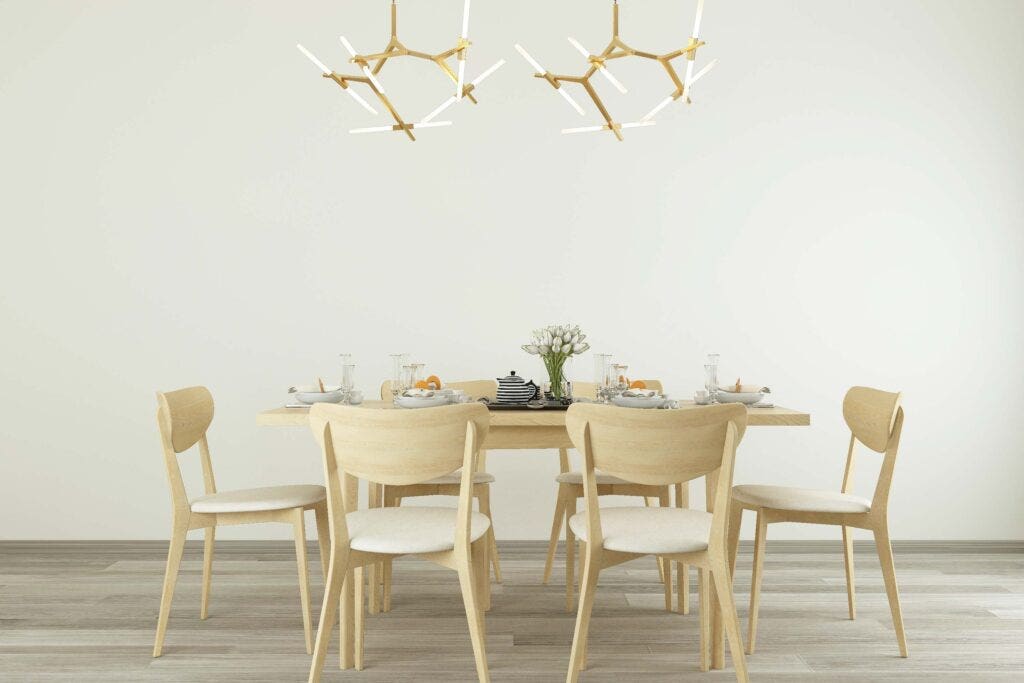 Choose sustainable design
There are a number of ways to choose sustainable design from complex and expensive to very simple that everyone can afford. If it is time for new appliances, opt for energy efficient ones. If your budget allows, replacing old windows is also a great way to reduce your energy consumption (and bill) as new windows provide greater insulation.
When considering materials, choose natural ones that are quickly renewable, as well as ones that are harvested responsibly. For example, wood floors with a FSC label ensures that the wood was sustainability sourced and harvested.
Finally, buy quality products that will last for many years or buy second hand. Just like how there is "fast fashion" there is also "fast design". These products are low quality and will most likely end up in a landfill in only a couple of years.
Incorporate more green
Invite this earthy hue into your home this year. Green is one of the more relaxing colours and can easily be incorporated into your design. With the high stress lives we live, green is a must in any good design. Look for green in your artwork, wall paint, rugs, furniture, tile, light fixtures, vases, pottery, the list goes on. Our favourite and maybe the most obvious is to add more plants, real or fake.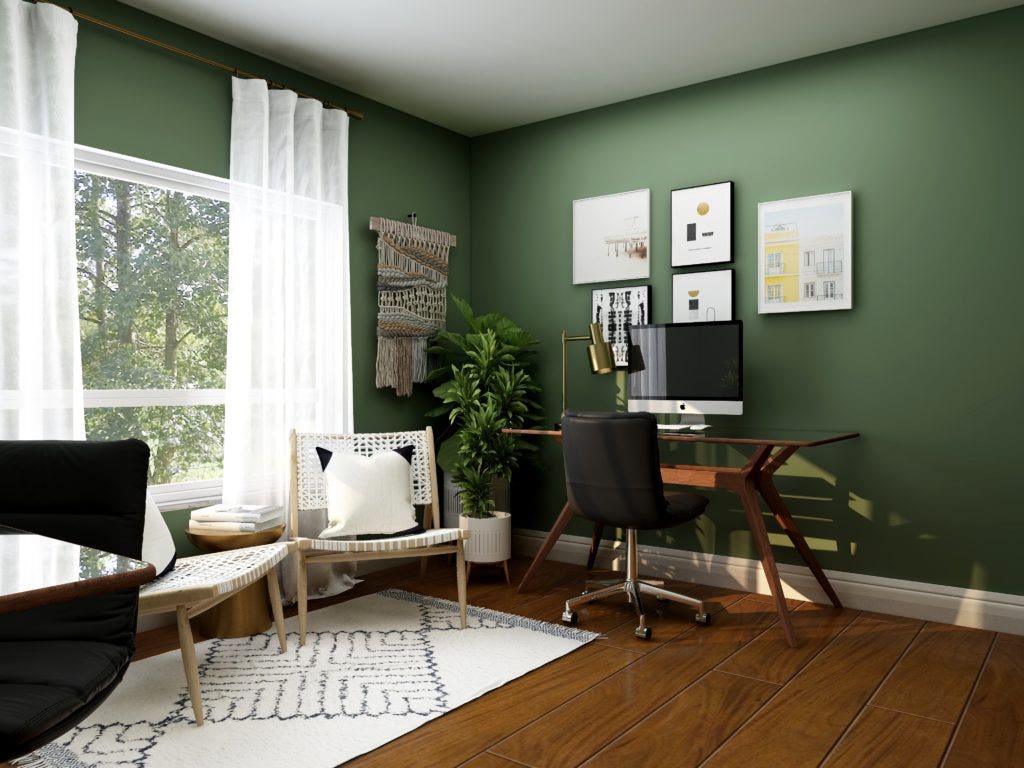 Repurpose something you already own
Challenge yourself this year and tackle a DIY project with something you already own. Instead of getting rid of something and buying new consider if you already own something that you can repurpose and make work for your current space. With the help of Google, Pinterest and DIY'ers across the globe, there are tons of ideas and guides to help you through the process.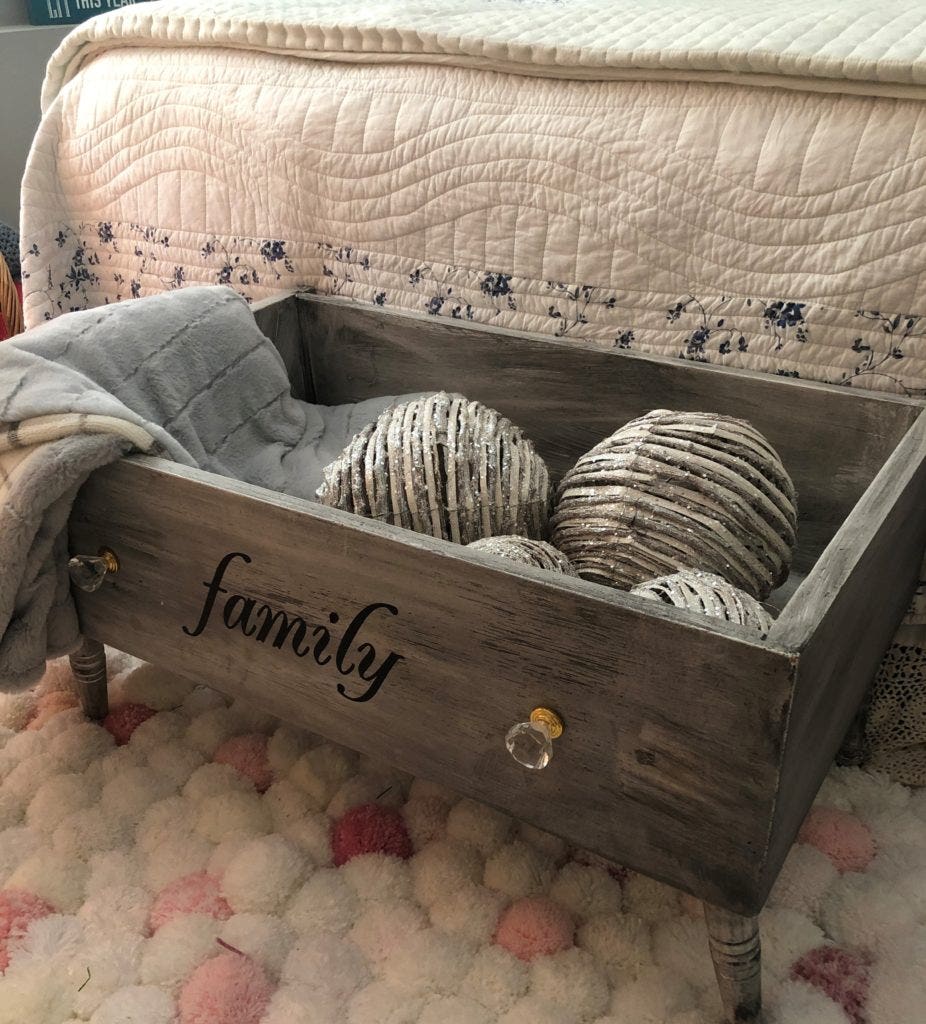 Declutter
This one isn't as fun as some of the other resolutions, but it is an important one not to skip over. As you declutter your home you will find your mind is also decluttered. This will be beneficial for the aesthetic and function of your space. By physically decluttering you are creating a more relaxing space for you to enjoy.